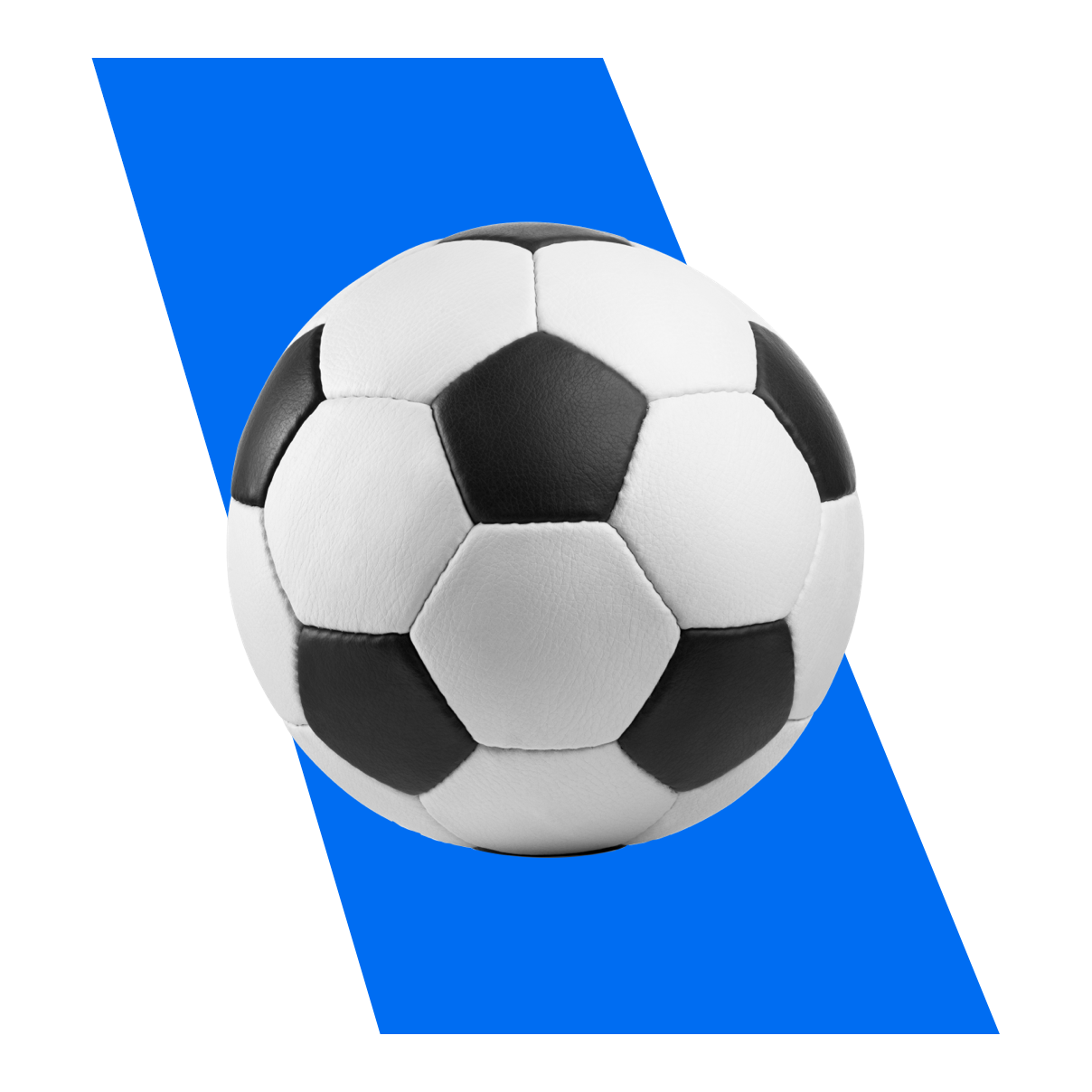 The Best Asian Bookies for Football Betting in 2023
Whether you want to bet on leagues such as the Chinese Super League or J1 League, continental competitions such as the AFC Champions League or AFC Cup, or the latest international fixtures involving teams from the world's largest continent, we've got you covered with a list of the best Asian bookies for football betting.
We cover where to bet on Asia's top football leagues, the difference between Asian handicaps and 1×2 betting, the top AFC competitions, and everything else you need to know.
Best Asian Bookies for Football – December 2023
A Beginner's Guide to Asian Football Betting
Football is the world's most popular sport and is the primary focus of most Asian bookies. If you live in Asia, you probably follow both the major European leagues and your local football competitions.
When online betting was invented in the late 1990s, Asian bookies and European betting sites were very different. Bookmakers across both continents focused on the beautiful game, but their football betting formats were unique. Depending on where you live, you may see both 1×2 betting markets and Asian handicap betting markets, but do you know the difference between them? Allow us to explain.
1×2 Betting
1×2 Betting
1×2 has long been the most popular way to bet on football in Europe. This is a 3-way market on regulation time (90 minutes + added time) only. You can bet home, draw, or away.
Asian Handicap
Asian Handicap
Formerly known as Hang Cheng, Asian handicap betting is how sports bettors from Asian countries traditionally have bet on football. This adds a handicap (point spread) to the odds.
For example: if the home team is -0.5 and the match ends in a draw, for betting purpose the home team has lost and the away team (who began with a handicap of +0.5) wins. This is because you must subtract (if the handicap is negative) or add (if the handicap is positive) the handicap to either team's score to decide the betting winner. In this format of betting, you can only bet home team or away team (draw is not a betting option).
A ¼ or ¾ handicap is often used for Asian handicap betting. If the handicap is -0.25: half the stake is bet on -0 and the other half on -0.5. If the handicap is -0.75: half the stake is bet on -0.5 and half on -1.
All Asian bookies now offer both Asian handicap and 1×2 betting to cater for all preferences. Also, many international betting sites now offer Asian handicaps as an alternative to their primary 1×2 markets.
Other Popular Betting Markets for Asian Football
1×2 and Asian handicap are the most popular football betting markets, but all the betting websites we recommend offer many more markets.
With Asian bookies, the markets discussed below are offered on almost all football competitions. Many of these bookmakers also offer specials on big matches such as first goal scorer, last goal scorer, total corners, and many others.
As a general rule of thumb, Asian bookies offer better odds than European bookies. However, the top European sites offer far more betting options, with all these specials mentioned (plus dozens of others) available as standard markets for virtually every match. But most serious Asian football punters avoid them because the bookmaker has a large advantage.
Over/Under
Over/Under
The bookmaker sets a total goal market on a match (such as 2.5 goals) and you can bet if the total number of goals scored by both teams will be over or under this total.
Total Goals
Total Goals
This is a multi-way market where you can bet on how many goals will be scored in the match. For example, you can choose from 0-1 goals, 2-3, 4-6, or 7+ goals.
Odds or Evens
Odds or Evens
This is a two-way market on whether the number of goals scored in the match by both teams will total an odd number or an even number.
Half Time/Full Time
Half Time/Full Time
Here you predict the result of both the first half and full time. For example, betting DH stands for Draw-Home. This means you're betting the first half will be a draw and the full-time result will be the home team winning. You can select any combination of Home (H), Draw (D), and Away (A).
Correct Score
Correct Score
This is bet on the exact final score. Most options have big odds and this a good way to have a chance at a large payout for a small stake.
First Goal
First Goal
This is a bet on which team will score the first goal in the match.
Last Goal
Last Goal
This is a bet on which team will score the last goal in the match.
Bookings
Bookings
In Asian football, booking markets are extremely popular. There are fierce rivalries in every league across the continent, including the Shanghai derbies in China and the Hanshin Derby in Japan. You can bet on everything from the total number of bookings to whether specific players will be shown a yellow or red card.
Outright Markets
Outright Markets
Outright markets require you to predict which team will win a specific league or tournament. For instance, you can predict which team will win the English Premier League or the AFC Champions League. You will find odds for almost every league and competition around the globe at the top Asian bookies for football betting.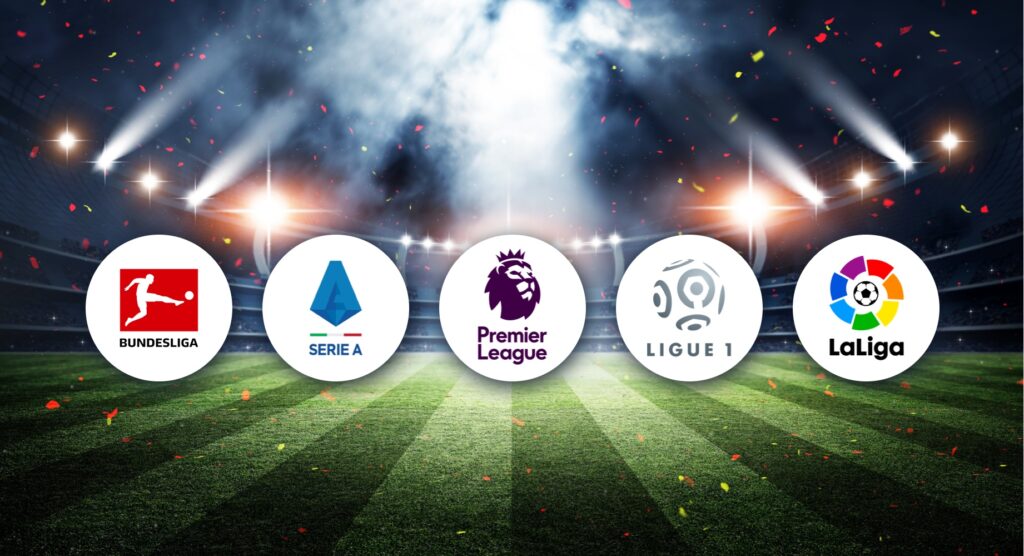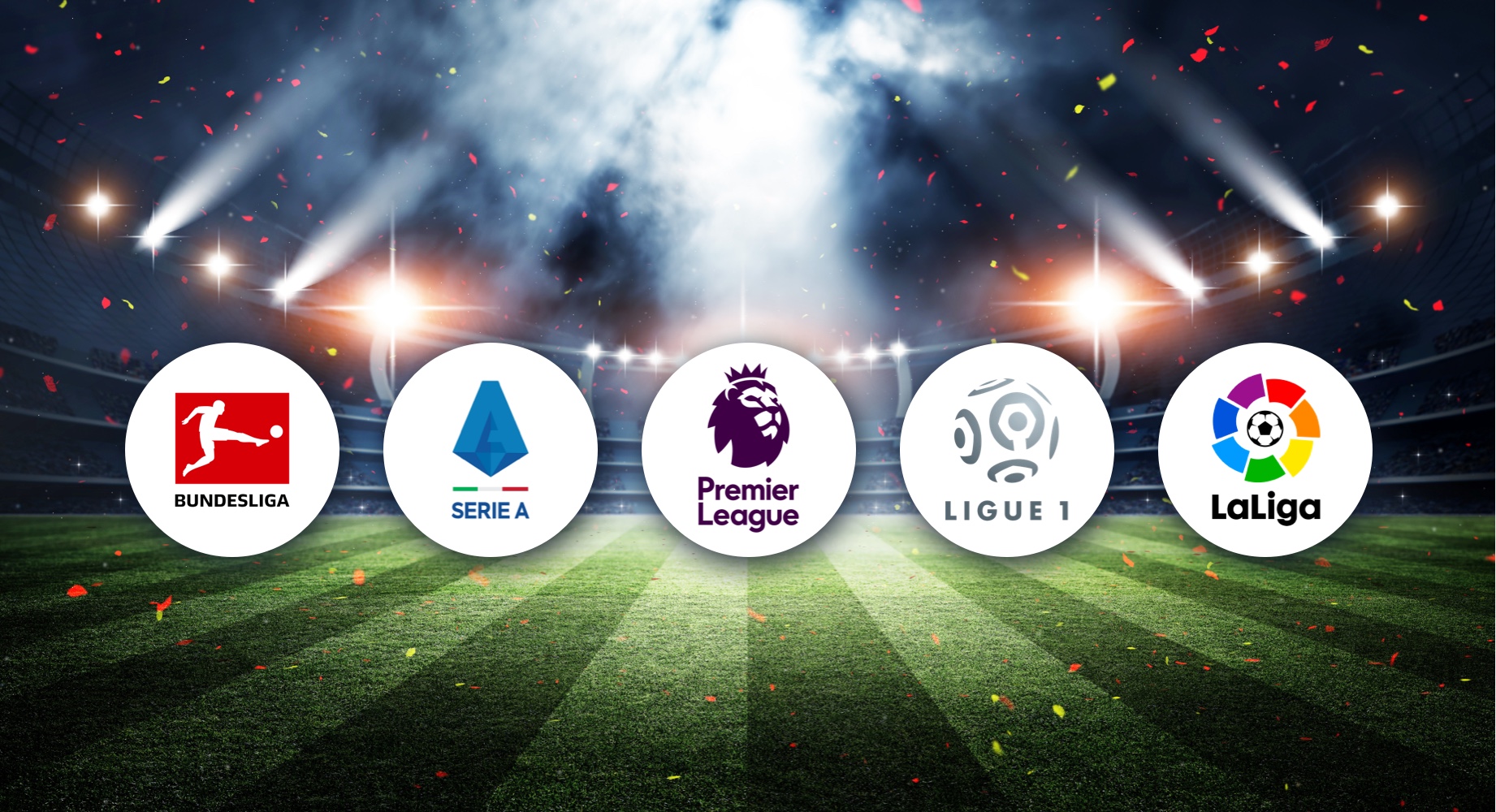 How to Bet on Asian Football Online
Want to bet on Asian football online but don't know where to begin? We're here to help.
Follow our step-by-step guide below and bet on the latest Asian football fixtures:
Step 1
Create a Betting Account
Step one is joining one of the best Asian bookies for football betting. Compare the sites on this page and visit the bookmaker that ticks all your boxes. Next, click the "register" button and enter personal details such as your full name, date of birth, and email address to complete the registration process.
Step 2
Add Money to Your Account
Access the banking section to view a list of accepted payment methods. The top Asian bookies accept a wide range of payment methods, making it easy for customers from all corners of Asia to deposit. Select your preferred payment method, enter your details, and confirm how much you'd like to deposit.
Step 3
Find Asian Football Betting Markets
Now it's time to click "football" from the A-Z list of sports. Next, click "competitions" to view the latest betting markets for every league around the world. For instance, clicking "Chinese Super League" will display a list of outright betting markets and upcoming fixtures. Select a market to view the latest odds.
Step 4
Confirm Your Bet
Once you've found an attractive bet, click the odds to add the selection to your betting slip. Then enter your stake and confirm your bet. Now it's time to put your feet up and watch all the action on the pitch.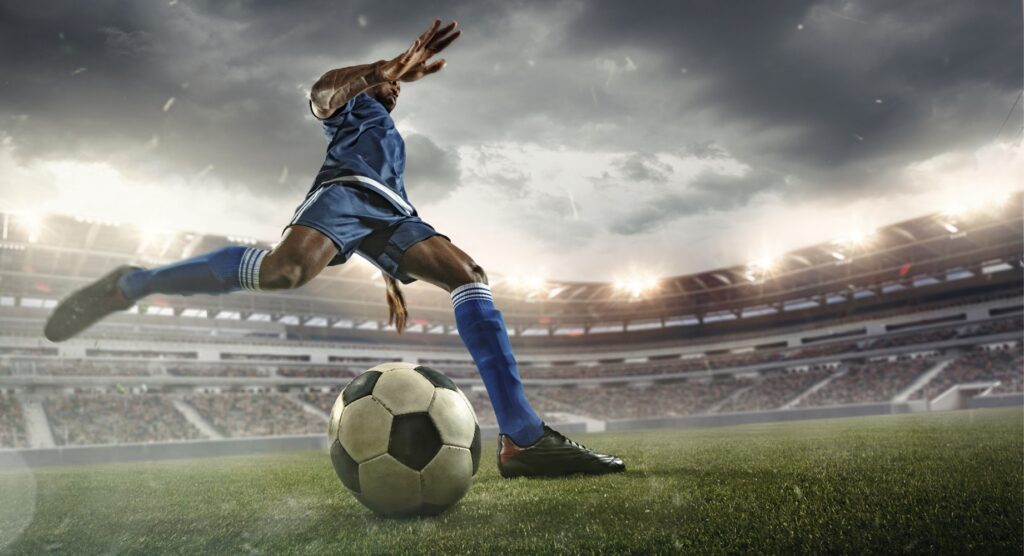 An Overview of Football Betting in AFC Nations
All bookies, Asian and European, accept bets on popular European football leagues such as the English Premier League (EPL), Spanish La Liga, Italian Serie A, German Bundesliga, French Ligue 1, Portuguese Primeira Liga, Turkish Süper Lig, and countless others. The same is true for major football competitions such as the UEFA Champion League, UEFA European Championship, and FIFA World Cup.
More challenging is discovering which bookies offer odds on domestic football in countries associated with the Asian Football Confederation (AFC), the governing body of association football in Asia.
Luckily for you, we've done our homework to bring you an overview of football betting in nine popular AFC nations.
Australian Football
Australian Football
When Asian football betting is discussed, Australia is often omitted from the conversation. This is perhaps due the fact Australia has a very mature betting market. Perhaps the other reason is Australia was originally part of the FIFA subdivision OFC.
However, since 2006, they have been part of the AFC, and have come close to major success in this division. In 2008, Australia's Adelaide United finished runners-up in the AFC Champions League and in 2011 the Australian national team finished runners-up in the AFC Asian Cup. The national team bounced back in 2015 by winning the AFC Asian Cup on home soil.
All Australian football competitions are governed by Football Federation Australia (FFA). If you live in Australia, you will want to use one of the best Australian betting sites to bet on football (called soccer in AU).
Besides offering a comprehensive range of A-League betting markets, these sites also accept bets on the NSW Premier League, Victorian Premier League, Western Australia Premier League, Brisbane Premier League, South Australian Super League, and all other football competitions played in the country.
Chinese Football
Chinese Football
Outside China, there is only a small following for Chinese football. Once a threat in any competition, the China national team's last noteworthy accomplishments were a runner-up finish in the 2004 AFC Cup and winning the 2005 East Asian Football Championship.
In 2006, they failed to advance through the preliminary qualifying stage for the FIFA World Cup. In 2007, they toured the US and managed to lose 1-0 to the lowest-ranked MLS team, Real Salt Lake, who had just finished last in the league. This was followed up with a disappointing failure to advance out of the group stages in 2007 AFC Asian Cup, and failure again to qualify for the 2010 World Cup after home losses to Qatar and Iran. China will hope for better results as the host country for the 2023 AFC Asian Cup.
China does, however, have one of the most exciting domestic leagues for football betting – the Chinese Super League, which is the highest tier of professional association football in China. If you live in China, please refer to our article on sports betting in China for the best sites to use for betting on the Chinese Super League.
Other leagues governed by the Chinese Football Association (CFA) include League One, League Two, and League Three, but only the best Asian bookies for football betting cover these leagues and the Chinese FA Cup.
Indonesian Football
Indonesian Football
Football is very popular in Indonesia, both for betting on major European leagues and for domestic football betting. Indonesian football has only limited appeal to other countries because of many changes, such as replacing the top league twice since 2008 and having a breakaway league.
Before 2008, Liga Indonesia Premier Division was the top professional football league in Indonesia (because of conflicts, in 2011 two different versions of this league were organised). This league was replaced as the top level with the Indonesian Super League (ISL) in 2008. Then in 2011, the Super League was replaced with the Indonesian Premier League (IPL). This triggered the Super League to break away from PSSI. Since 2017, the top Indonesian football league is named Liga 1.
Indonesia has never had much success in the Asian Cup (nor has their teams in the AFC Champions League), but has had decent success in the ASEAN Cup competition. They reached the finals in 2000, 2002, 2004, and 2010, though they were defeated each time, never lifting a trophy. These appearances have helped their domestic leagues gain a small following in other Southeast Asian countries. The rest of Asia – and the world for that matter – find the conflicts and instability confusing, so for the most part those betting these leagues are local Indonesian punters and professionals looking for value.
It's worth noting while not a large international appeal, both English Premier League and Liga 1 are very popular for betting in Indonesia. If you live here, you can find the best websites for Indonesian football betting in our article on Indonesian bookies.
Japanese Football
Japanese Football
Japan is the most successful footballing nation that is part of the Asian Football Confederation (AFC) and is currently ranked #1 in the AFC rankings calculated by FIFA. The men's national team have won the Asian Cup four times (1992, 2000, 2004, 2011). Japan has qualified for the FIFA World Cup on six occasions to date, reaching the round of 16 in 2002, 2010, and 2018.
Japan also has a popular domestic league called the J League. This consists of J. League Division 1 (J1) and J. League Division 2 which are both fully professional. Clubs from J1 League have done well in the AFC Champions League, with JEF United Chiba (1986), Tokyo Verdy (1987), Júbilo Iwata (1999), Urawa Red Diamonds (2007 and 2017), Gamba Osaka (2008), and Kashima Antlers (2018) having tasted success.
If you live in Japan and want to bet on local football competitions online, read our article on Japanese betting sites for our top recommendations. If you live elsewhere, it should come as no surprise that almost all betting sites offer odds on J1 League matches and the Japanese Super Cup.
Malaysian Football
Malaysian Football
Malaysian football has little international following. The team hasn't qualified for the Olympics since 1980 and has never qualified for the World Cup. Their domestic clubs have also had no success in the AFC Champions League.
Despite being one of the lowest tier countries in AFC, many Asian bookies do offer odds on leagues of Football Association of Malaysia (FAM). The top professional football division in the country is the Malaysian Super League, followed by the Malaysian Premier League. Both those located in Malaysia and other countries can bet on these competitions at a limited number of sites.
Malaysia has also hosted the longest running football tournament in Asia. This is the Malaysia Cup, which was first held in 1921. The top 16 teams participate in this tournament, with Selangor enjoying the most success to date.
If you live in Malaysia and are new to online betting, read our article on Malaysia online bookies.
Singaporean Football
Singaporean Football
Singapore football betting is an interesting topic. Despite considerable financing by state-run betting SG Pools, their national team has never had any success in the AFC Asian Cup, nor has their domestic team in AFC Champions League.
The same is true for world competitions. The only success Singapore has had is against other Southeast Asia countries. They won the ASEAN Cup (now known as AFF Suzuki Cup, and previously as the Tiger Cup) in 1998, 2005 and 2007. During that 2007 run, they set a national record defeating Laos 11–0 in a match where Mohd Noh Alam Shah scored seven goals.
Despite the only excitement to speak of coming from success in Southeast Asia competitions (the area Asian bookies mostly target), few Asian bookies offer betting on Singapore football. What makes this a bit strange is the fact that nearly all European betting sites and even US betting sites do offer betting and a large number of markets on Singapore football matches. In fact, even the Czech Republic top legal bookmaker Fortuna.cz, covers the S-League, League Cup, Singapore Cup, and Singapore Charity Shield.
The reason Asian bookies avoid these leagues is because most use Singapore as a banking hub and they don't wish to run into legal challenges with the specific Singapore leagues, clubs, or governing bodies.
If you live in Singapore and are interested in betting on football, read our guide to online betting in Singapore to find everything you need to know.
South Korean Football
South Korean Football
If you live in the Republic of Korea and are new to online betting, be sure to read our article on online betting in Korea before proceeding. In this article, we cover the banking methods, ID requirements, and how to get around blocks that redirect gambling sites to warning.or.kr. We also cover which Asian bookies offer betting on K-League, National League, Korean Cup, and the League Cup.
For those living outside Korea, not familiar with Korean football, note this is one of the top AFC nations. Their men's national team is currently ranked second in the AFC by FIFA, trailing only Japan.
They finished third in the past two Asian Cups. In the AFC Champions League, their K-League teams have had great success. The Pohang Steelers lifted the trophy in 2010 (adding to wins in 1998 and 1997) and Seongnam Ilhwa Chunma (adding to their win in 1995) did the same in 2011. More recently, Jeonbuk Hyundai Motors won the competition in 2016 and Ulsan Hyunai added to Korea's tally by winning the 2020 AFC Champions League.
Thai Football
Thai Football
Thailand is a very popular country for football betting. Back in 2000-2001, the betting website Ladbrokes.com was the principal sponsor of Liverpool FC's 2001-2002 Asian tour, which saw them compete in Thailand. This was the first real betting website presence in the country, and Ladbrokes took full advantage by translating their website to Thai language. This caught on in a hurry and today Thailand has many ties to European football, especially the English Premier League.
Former Prime Minister Thaksin Shinawatra (the self-exiled brother to Thailand's current PM) made bids to purchase EPL clubs Fulham and later Liverpool while still the head of state. After leaving office he finally got the team he desired purchasing Manchester City on 21 June 2007 for £81.6 million. This turned him a nice profit as he later sold the club to Abu Dhabi United Group for £200 million.
Thailand's two most popular beers – Chang and Singha – are heavily involved in European football sponsorships. Chang has been the shirt-sponsor of English Premier League club Everton and Spanish football giant's Barcelona and Real Madrid. They've also developed a Chang Football Academy for up-and-coming young Thai footballers. Meanwhile, their prime competitor Singha has sponsored English Premier League's Manchester United and Chelsea.
As far as Thai football is concerned, only the Thai Premier League is offered by a select number of online betting sites. If you're from Thailand and want to know where you can bet online, please refer to our article on Thailand bookies to learn everything you need to know.
Vietnamese Football
Vietnamese Football
Football is the most popular bet sport in Vietnam. V.League 1 is the only Vietnamese football league that betting markets are offered on. This is despite the existence of a Vietnamese First Division, Second Division and Third Division, which all use the usual promotion and regulation system. While very popular in Vietnam, this league is not well followed outside the country.
The Vietnamese football leagues have been subject to much controversy regarding corrupt officiating. There was a threat to form a breakaway league as the result of a September 29, 2011, meeting that included the VFF and the 14 V-League teams and 14 First Division teams. They decided to form a new corporation, the Vietnam Professional Football, to manage the V-League. The VFF holds a 36% stake in the new corporation, and the rest is held by clubs.
The V-League receives some decent sponsorship money. Each team is allowed five foreign players, which is more than most Asian football leagues offer. About half the foreign players in the league come from Brazil. Back in 2003, the league was sponsored by Pepsi, but has used local sponsors since. Currently it is named Eximbank V-League for sponsorship reasons.
The Vietnam national football team hasn't had much success in the AFC Asian Cup, but they have won the AFF Championship twice (2008 and 2018).
Football Betting in Other Asian Countries
Football Betting in Other Asian Countries
There are many more Asian countries than the nine covered here that are part of the AFC region. Some of the other AFC nations not mentioned in this article include Saudi Arabia, Qatar, Uzbekistan, Jordan, and Kuwait.
Saudi Arabia is home to the Saudi Professional League, which includes teams such as Al-Hilal and Al-Ittihad which have won the AFC Champions League on multiple occasions. Al-Sadd from the Qatar Stars League has also tasted success in the competition, lifting the trophy in 1989 and 2011.
If you're interested in betting on football from any of the other countries mentioned here, there are several bookies that make it possible. You can bet on the Uzbek League, Jordan Premier League, Kuwaiti Premier League, Syria Cup, Indian Super League, and many other Asian football leagues and competitions at our recommended sites.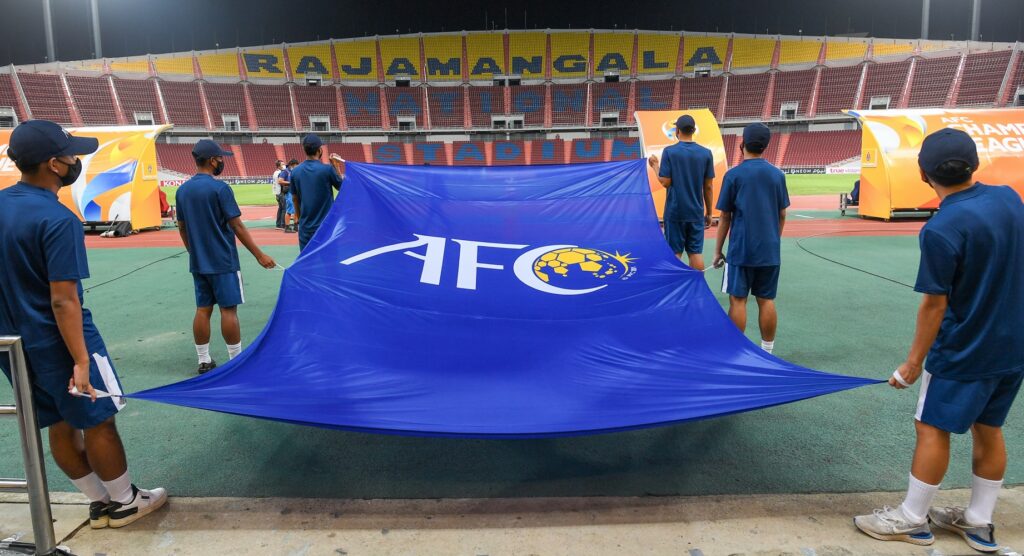 Bet on Asian Football Confederation Competitions
The Asian Football Confederation (AFC) is one of six confederations within FIFA, the highest governing body of association football. The AFC is the governing body of football in Asia and Australia, meaning it is responsible for football competitions in 47 member countries.
Here's information on four of the main football competitions organised by the AFC.
AFC Champions League
AFC Champions League
The AFC Champions League is Asia's answer to the UEFA Champions League. It is an annual club competition contested by the top teams across Asia. A total of 40 clubs enter the round robin group stage before advancing to the knockout stage, with the eventual winner qualifying for the FIFA Club World Cup. Clubs such as Al-Hilal and Pohang Steelers have won the AFC Champions League.
AFC Cup
AFC Cup
The AFC Cup is organised by the AFC to give clubs from nations that did not receive direct qualifying slots in the AFC Champions League a route into the competition. The AFC Cup champions earn a slot in the AFC Champions League qualifying playoffs. Previous winners of the AFC Cup include Al-Ahed, Al-Quwa Al Jawiya, and Al Kuwait, with Kuwait being the most successful nation in the competition's history.
AFC Asian Cup
AFC Asian Cup
The AFC Asian Cup is the second oldest continental football championship in the world after South America's long-running Copa América. The competition is contested by men's national teams from across Asia to determine the champion of Asia. The AFC Asian Cup was expanded from 16 teams to 24 teams in 2019, and the qualifying process also doubled as part of the qualifying for the 2018 FIFA World Cup.
AFC U-23 Asian Cup
AFC U-23 Asian Cup
Previously known as the AFC U-22 Championship and AFC U-23 Championship, the AFC U-23 Asian Cup gives youngsters an opportunity to showcase their skills while scouts from elite teams across the continent watch on. The AFC U-23 Asian Cup is held every two years, with Olympic year tournaments doubling as the Olympic's AFC qualifiers. The top three teams qualify for the Olympics football tournament.
Ready to Bet on Asian Football?
Now that you know everything about betting on Asian football, it's time to get started.
Join one of the best Asian bookies for football betting on this page to claim your welcome bonus and bet on leagues and competitions across the continent and beyond.
FAQs
Which Asian bookies are best for football betting?
At SBO.net, we have compiled a list of the best Asian bookies for football betting. We only give our seal of approval to reputable sites that offer cutting-edge security measures, welcome new customers with generous bonuses, and accept bets on all the major and minor football competitions across Asia.
Can I get free bets for Asian football betting?
Absolutely! The top bookies for Asian football betting often roll out the red carpet for new customers with free bets. You may receive a free bet in exchange for signing up, or you may receive a risk-free bet in which a percentage of your first bet is returned as a free bet should your selections lose.
How popular is Asian football?
Football is the most popular sport in almost all Asian countries, and Asia has the largest fan following of football than any other continent. The popularity of the beautiful game is only expected to increase across the continent, thanks to Qatar hosting the 2022 FIFA World Cup.
What does Asian mean in football betting?
Asian handicap betting is a form of betting on the beautiful game. Teams are handicapped according to their form, meaning a stronger team must win by more goals and weaker teams are given a virtual head start. The Asian handicap system originated in Indonesia and is now used across Asia and Europe.