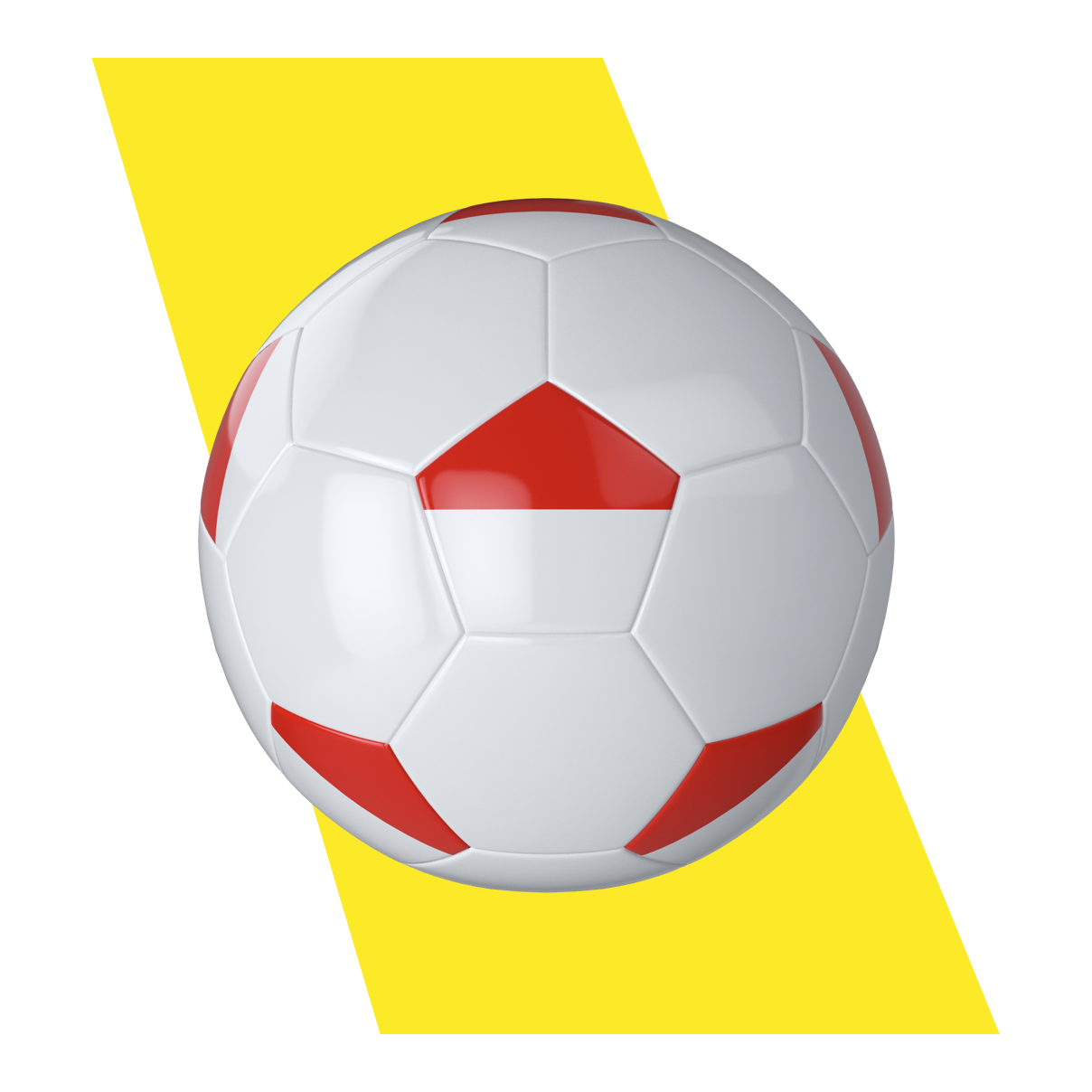 Online Betting in Indonesia – Expert Guide
Want to bet in Indonesia, but not sure where to begin? Our guide to betting online in the Republic of Indonesia covers everything you need to know, including why some sports betting sites are blocked and what steps you can take to bet on your favourite sports discreetly.
We cover the legality of online betting in Indonesia, how Indo betting odds work, list our favourite Indonesian betting sites, and more.
Best Bookmakers in Indonesia – March 2023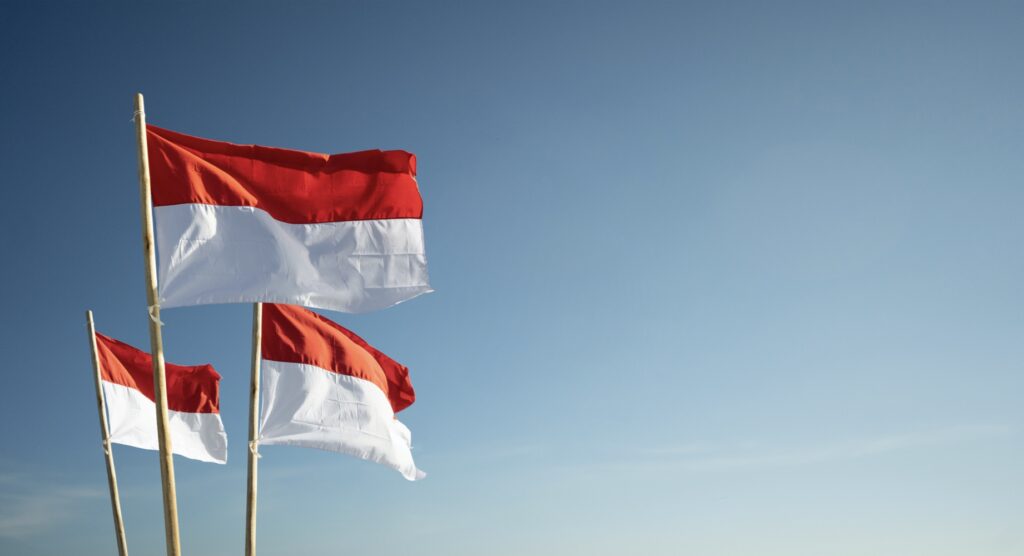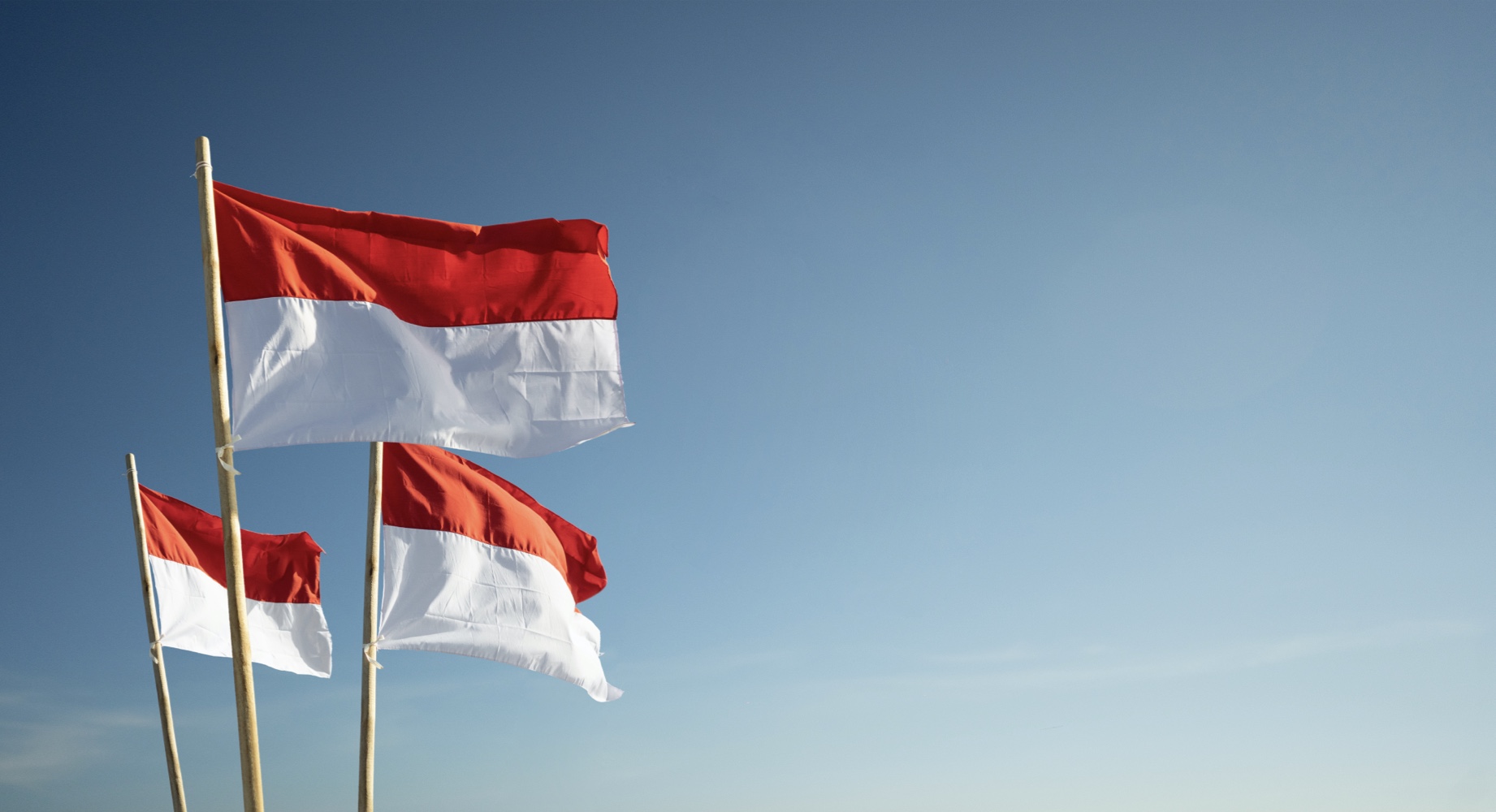 Is Online Gambling Legal in Indonesia?
Indonesia is a culturally rich and spiritual country, which is why gambling is not as openly available as it is in other parts of the world. Betting online in Indonesia isn't advertised, and you won't find any legally licensed casinos or bookmakers in the country.
After some groups showed strong resistance to gambling in 2011, all physical betting shops were shut down. And the following year, gambling sites were blocked in Indonesia. Following government orders, internet service providers were instructed to stop players in Indonesia from being able to access gambling sites.
VPNs Mask Your Location
But this doesn't mean people don't want to bet online in Indonesia. And it's interesting to note that the government has placed an emphasis on blocking access to sites, rather than punishing players. This has given many of you the confidence to bet in Indonesia while using certain precautions.
You may also want to consider depositing with cryptocurrency, as it is a highly private and anonymous way to make payments.
Using Asian and European Betting Sites
There are many benefits to using Asian bookies and European betting sites as an Indonesian. Besides having an array of options at your fingertips, advantages of using these sites include: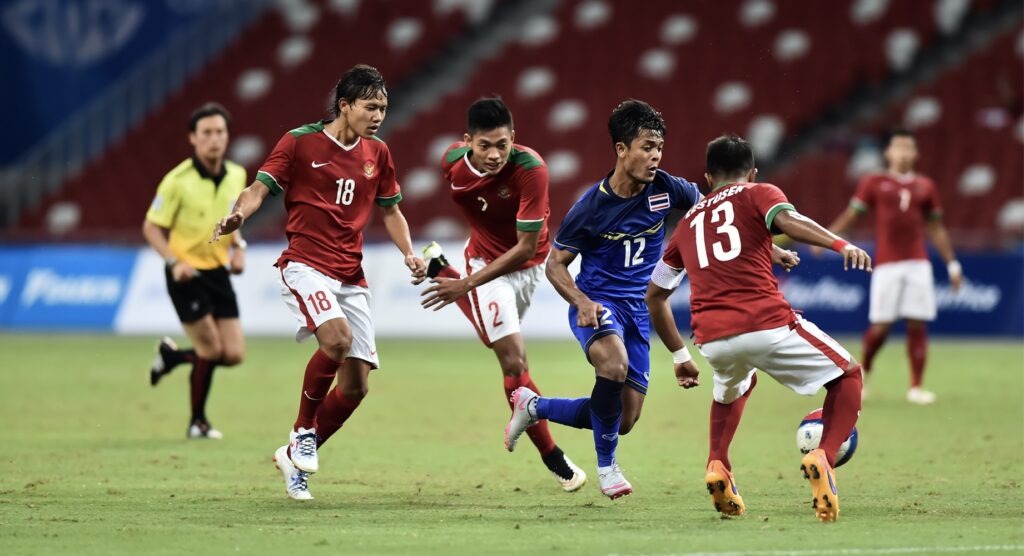 How to Deposit at Online Bookies in Indonesia
If you want to make a deposit and bet online in Indonesia, remember that the Indonesian government blocks access to gambling sites. This means you cannot make a deposit using a credit or debit card issued by banks like Bank Rakyat Indonesia (BRI), Bank Mandiri or Bank Central Asia (BCA), as you risk having your funds seized.
Here are the safest ways to make deposits to bet in Indonesia:
E-Wallets
E-Wallets
Even outside of betting in Indonesia, e-wallets are a common way of making payments in the modern world. This means it won't be hard for you to set one up, then deposit at several betting sites. Unlike a traditional bank account, e-wallets aren't directly linked to your personal information. You can start an e-wallet with minimal details, helping increase your privacy.
There are plenty of e-wallets available in Indonesia, so you can simply choose the one you like the most. GoPay, OVO, LinkAja, DANA and Jenius are five of the most popular and widely used options. Have a look around and see what works best for you, then use that e-wallet to bet online in Indonesia.
Cryptocurrencies
Cryptocurrencies
If you wish to be even more discreet, there are few better options than betting in Indonesia with cryptocurrencies. Bitcoin (BTC) is the most well-known crypto, but you can also use Ethereum (ETH), Litecoin (LTC) and other popular options.
Crypto is totally anonymous – your coins are stored in a digital wallet and the only thing linking accounts is a string of letters and numbers. This makes it an incredibly safe option for players who don't want their deposits or withdrawals to be linked to their name or address.
In the past, people doubted the value of cryptocurrencies. However, 2021 saw the market break a US$1 trillion market cap for the first time, along with major mainstream investment from companies like Elon Musk's Tesla. This has made crypto seem more legitimate and explains why it's increasingly easy to bet online in Indonesia using crypto.
How Do Indonesian Betting Odds Work?
Although gambling is illegal in Indonesia, the country has its own way of displaying odds.
Indonesian betting odds are a simple way to quickly work out how much you'll receive when you place a winning bet. They're like American odds, but with a key difference of dividing them by 100. Don't worry – we'll explain it all to you now.
Indonesian odds are split into two categories: positive and negative. Here's how they work:
Positive Odds
Positive Odds
You can recognise positive Indonesian betting odds because there will be a plus symbol (+) before the odds, or no symbol at all. If there's no minus sign (-), then you're looking at positive Indonesian odds.
Positive odds are higher than negative odds – meaning you stand to win more money. The number tells you how much you'll win if you bet one unit of currency. So, +2.00 means you'll win two units for every one unit you bet, +3.00 means you'll win three units for every one you bet, and so on.
For example, let's say you bet Rp20,000 on Persija Jakarta to win 2-0 against Persib Bandung at odds of +11.00, and you're correct. Because the odds are +11.00, you'll win 11 units for every unit bet. You bet 20,000, so that means 20,000 x 11, for a return of Rp220,000. You also get your Rp20,000 stake back, meaning you receive Rp240,000.
Negative Odds
Negative Odds
Negative Indonesian betting odds have a minus sign (-) before the number. You're more likely to see negative Indo odds when you're betting on a favourite, as the lower odds mean it's more likely to happen.
As with positive Indonesian betting odds, the number is based on one unit, but there's a very important difference. Instead of the number showing how much you'll win for betting one unit, it shows how much you'll need to bet to win one unit.
Whatever the number is, you'll need to bet that amount to win Rp1 in profit.
For example, let's say you bet Rp20,000 on Persija Jakarta to win by any score against Persebaya Surabaya at odds of -2.50, and you're correct. Because the odds are -2.50, you'll win 1 unit for every 2.5 units bet.
To calculate your winnings, you need to divide -1 by the odds, then multiply that by your stake. If you divide -1 by the odds of -2.5, you get 0.4. You bet 20,000, so that means 20,000 x 0.4, for a return of Rp8,000. You also get your Rp20,000 stake back, meaning you receive Rp28,000.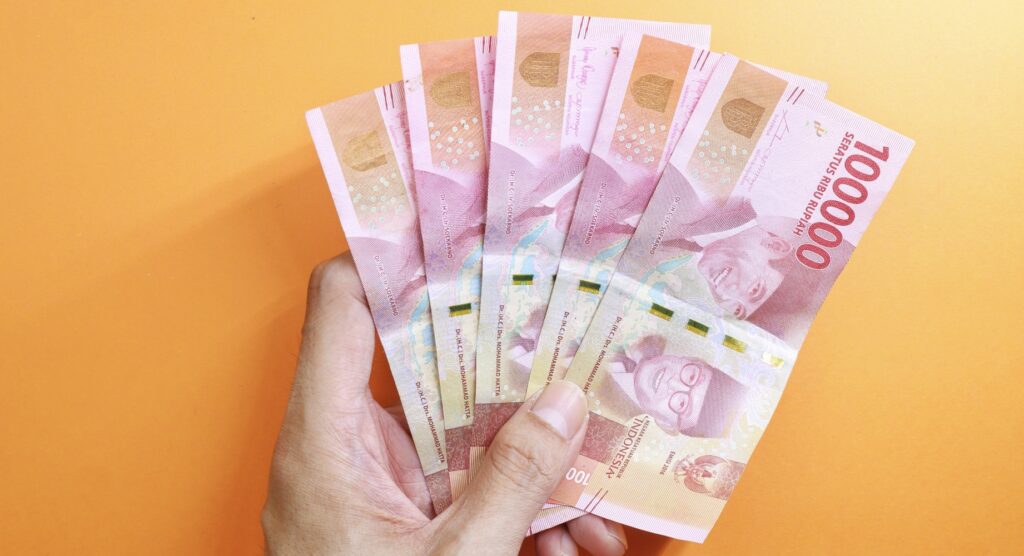 Popular Sports for Betting Online in Indonesia
One reason sports betting in Indonesia is such a popular activity is because of how much passion locals have for a wide range of sports. Indonesian fans love watching and betting on football, badminton and much more.
Here are some of the most popular sports you can bet on in Indonesia:
Football
Football
Football has a passionate following in many countries across the world, and Indonesia is no different. Persija Jakarta is one of the most popular clubs in Indonesia's Liga 1, and they're fierce rivals of Persib Bandung, who together make up the must-see Old Indonesia Derby.
In recent years, Persipura Jayapura have finished as either champions or runners up on six occasions. The top sites for betting in Indonesia also offer odds on all major leagues and competitions such as the English Premier League and the FIFA World Cup.
Basketball
Basketball
The Indonesian Basketball League, formerly known as the National Basketball League (NBL), is the top league in Indonesia and has plenty of local fans. Of the 10-team league, the most successful is Satria Muda Pertamina Jakarta, who racked up ten domestic titles between 1999 and 2018.
If the Indonesian Basketball League doesn't satisfy your thirst for basketball betting action, you can also bet on international competitions like the NBA. All the best betting sites in Indonesia will offer markets on this and other top leagues, giving you a wide range of choices.
Badminton
Badminton
Although there's a strong passion in Indonesia for football and other sports, few are so closely linked to the nation as badminton. Indonesia has achieved 19 Olympic medals in badminton alone, including seven golds – with no golds in any other sport. That shows how seriously the country takes badminton.
Unsurprisingly, there is a great deal of interest in betting on badminton in Indonesia. This is especially true around the time of the Olympic Games, but also during the BWF World Championships, Sudirman Cup and other competitions.
Sepak Takraw
Sepak Takraw
Sepak raga, known globally as sepak takraw, is a combination of football and volleyball, which is highly popular in Indonesia. One of the most frequent betting opportunities for sepak raga is at the Asian Games, taking place every four years.
There are many variations of sepak takraw, ranging from friendly competitions among friends to Myanmar's chin lone variation, where there is no opponent at all. But for serious competitions, you'll be able to bet on sepak takraw at all the best Indonesian betting sites.
Martial Arts
Martial Arts
Jakarta is famous for its Muay Thai and mixed martial arts training, plus plenty more disciplines including karate and taekwondo. Even outside of the city, villagers practice pencak silat regularly, like silek lanyha in muddy fields.
At the end of 2020, ONE Championship partnered with One Pride MMA, boosting stars like Abro Fernandes, Fajar and Eko Priandono through the ranks. With so many avenues towards martial arts, it will come as no surprise that you can easily bet on MMA in Indonesia.
Esports
Esports
It's no longer a fringe hobby – esports has gone mainstream, and there are plenty of you eager to place bets in Indonesia. The country takes esports seriously, as highlighted by it having its own category in the 2018 Asian Games. The government even set up a committee specifically for esports in 2020.
Not only is esports fun to watch, but it's straightforward to bet on, with more and more online bookmakers operating in Indonesia adding it to their options. You can bet on games such as Dota 2, Counter-Strike, League of Legends and more, then watch the action unfold.
The Future of Online Gambling in Indonesia
As we mentioned earlier, the government has attempted to block gambling sites in Indonesia, although there are ways round this. But will that always be the case?
In 2020, Indonesia's Ministry of Communications and Information Technology revealed it was working on advanced software to find gambling sites and block access to them more effectively.
The project is being led by the futuristic sounding 'Cyber Drone 9' team at an estimated cost of Rp1 trillion, which seems excessive to some of us at SBO.net. It will take some time before the success of this web crawler can be measured, but such an investment suggests gambling laws in Indonesia won't be changing any time soon.
FAQs
What betting sites work in Indonesia?
Online betting in Indonesia
may not be legal, but you can easily access thousands of Asian and European betting sites. To ensure everything works smoothly, consider using a VPN and a discreet payment method.
Is it safe to bet online in Indonesia?
Yes, but there are a few steps you should take to bet online safely in Indonesia. We recommend choosing discreet payment methods to
deposit at sports betting sites
and using a virtual private network (VPN) to mask your location.
Where can I bet on Liga 1 online?
Liga 1 is the top football league in Indonesia, so it's easy for you to bet on fixtures at any of the
best football betting sites
available in the country. If you need help to find one, look at our table of recommended sites on this page.
Q.
Do online betting sites accept Indonesian rupiah?
A.
If you join a site that accepts Indonesian gamblers, you'll usually be able to deposit and make bets in rupiah. If you use a European site, it will often automatically convert your rupiah into euros.