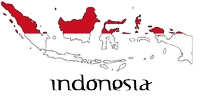 Taruhan online sangat populer di Indonesia. Kebanyakan bandar Asia menawarkan rekening taruhan dalam rupiah (IDR), dan ada yang menyediakan bonus unik, serta cara mudah menyetor uang. Mereka menawarkan pasang awal gratis 100% hingga Rp.750 ribu. Siapa pun yang memiliki rekening BCA bisa mendepositokan uangnya di sini via bank online.
Ada banyak manfaat jika menggunakan Bandar Asia. Mereka menawarkan taruhan untuk berbagai liga Eropa kesohor, seperti Liga Prima Inggris, La Liga Spanyol, Seri A Italia, dan Liga Champion UEFA. Taruhannya pun mencakup Sepak Bola Asia, meliputi Liga Super Indonesia, dan Liga Prima Indonesia. Kans taruhan hang cheng online (Asian Handicaps) juga cenderung menjadi kans terbaik. Fitur lain yang menarik dari bandar Asia, yakni mereka menyediakan rekening dalam rupiah dan mendukung format odds Indonesia. Meski demikian, ada banyak alasan bagus untuk memanfaatkan situs taruhan dari bandar Eropa ketimbang bandar Asia.
Menggunakan Situs Taruhan Eropa
Agar memperoleh bonus lebih banyak, dan menemukan kans-menang yang lebih baik, banyak orang Indonesia berpaling ke situs taruhan di Eropa. Salah satu situs paling populer adalah 188bet.com yang meski berlisensi Eropa dan populer di Britania, juga mendukung mata uang rupiah (IDR). Warga Indonesia bisa membuka sebuah rekening USD dan mengklaim bonus setoran tunai 100% hingga $200. Dua ratus dollar AS setara dengan 1,890 juta rupiah. Ini berarti bonusnya sangat besar. Untuk menggunakan situs-situs ini kita perlu mengetahui cara mengatasi ISP yang diblokir, juga cara menyetor uang (deposit, post up) karena umumnya mereka tidak menerima metoda perbankan Indonesia. Kabar baiknya, pada bagian berikut ini akan saya beritahukan cara mengatasi blokir, dan cara menyetor uang.
Situs Taruhan di Indonesia Diblokir
Pada Juli 2012, Dirjen Menkominfo, Ashwin Sasongko, menyatakan pemerintah saat ini memblokir akses warga Indonesia terhadap situs-situs web taruhan. Cara termudah mengatasi hal ini adalah membel dan memasang (VPN Singapore). Jika tautan yang saya berikan juga diblokir, silakan cari topiknya di Google. Tarif VPN ini sekitar US$15 per bulan, dan merupakan investasi yang amat berharga. Situs web VPN kadang terlalu teknis dan sulit dipahami, tetapi untuk VPN ini, pemasangannya sungguh sangat mudah. Setelah Anda membeli VPN, mereka akan mengirimkan petunjuk pemasangan secara terperinci. Juga jika Anda membutuhkan bantuan, perusahaan VPN akan membantu hingga VPN Anda terpasang dan berfungsi
Cara Setor Uang untuk Taruhan Online
Best Online Sportsbooks For Indonesia 2022
Dafabet Sports
Show More Details
Show Less Details
Average Payout Speed
0 – 24 Hours
Leading online betting site in Asia
Accepts deposits in several currencies
Website available in lots of languages
Nice promotions and VIP scheme
Website needs a makeover
Rollover is very high on deposit bonus
22Bet Sports
Claimed by 424 people this week
100% up to €122
Terms and conditions
Terms and conditions:
Register and deposit at least €1. Get 100% matched bonus, up to €122. Bonus amount must be wagered 5x via accumulator bets. Min 3+ selection, min odds 1.40. Rollover must be completed within seven days. Withdrawals unavailable until rollover completed. –
Terms apply
Show More Details
Show Less Details
Average Payout Speed
0 – 24 Hours
Available in over 30 languages
Over 1000 events offered every day
Extensive list of banking methods
24/7 customer service support
Cryptocurrency accepted
Lack of live streaming
1xbet Sports
Show More Details
Show Less Details
Average Payout Speed
0 – 24 Hours
Over 1000 daily sports events
Dedicated smartphone apps
Live streaming on site
Cashier supports many currencies
Long list of payment methods
Design is convoluted and outdated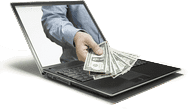 Untuk pasang taruhan online, Anda harus menyetor uang (posting up, deposit). Para bandar (bookmaker) mengelola uang setoran ini, dan akan membiarkan Anda mempertaruhkan berapa pun banyaknya uang di rekening Anda. Ketika Anda bertaruh, jumlah taruhan (stake) Anda dikeluarkan dari saldo simpanan setoran. Jika taruhan tersebut kalah, tidak terjadi hal lain.
Jika menang, jumlah taruhan ditambahkan kembali ke saldo rekening setoran, beserta uang menang taruhan. Selain bandar online tersebut yang menerima setoran via bank online, kebanyakan situs web taruhan tidak menerima metoda perbankan Indonesia (msl., deposito via transfer bank, kartu kredit, dan kartu debet). Karena itu, Anda perlu e-wallet, dompet-elektronik.
E-wallet terpopuler yang bisa digunakan warga Indonesia adalah www.entropay.com. Usai membuka rekening di EntroPay, Anda bisa mengisi uang ke rekening itu menggunakan kartu debet (atau kartu kredit) berlogo MasterCard atau VISA. Biayanya 4,95%. Memang tinggi biaya ini, tetapi kita tak punya pilihan lain selain membayarnya. Rekening EntroPay memberi Anda sebuah kartu VISA Virtual; perinciannya bisa langsung terlihat di situs web-nya ketika Anda login.
Perlu diperhatikan bahwa pada saat tertentu EntroPay akan mengemail Anda dengan pesan: "ketika memeriksa keamanan akun secara acak, kami mendapati akun Anda masih harus diverifikasi, dan karena itu kami membatasi akun Anda untuk sementara." Mereka akan meminta Anda mengirimkan pindaian kartu identitas, bukti tagihan (listrik, telpon, dll.), dan sumber dana, serta menanyakan nama pedagang tujuan setoran Anda. Menghadapi pertanyaan ini, jangan khawatir sedikit pun untuk menyebut nama situs taruhan yang dituju. Aman-aman saja! EntroPay bermarkas di Britania, yang sangat melegalkan perjudian, dan tidak berurusan dengan hukum perjudian di negara lain. Jika Anda mengirim pindaian bukti diri dan menjawab pertanyaannya, mereka akan membuka blokir akun Anda secepat kilat.
Cara Memperoleh Bayaran
Jika ingin mengambil sejumlah uang dari saldo rekening taruhan online Anda, kunjungi kasir-nya dan lihat metoda pembayaran yang tersedia. Di 188bet, dan Dafabet bisa Anda lihat bahwa mereka pun melayani transfer bank. Setelah meminta pembayaran, uang tersebut akan tiba di bank Anda dalam satu dua hari.
Awas, Hukum Perjudian Indonesia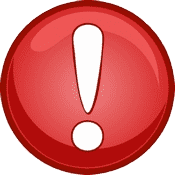 Kami di SBO.net percaya bahwa orang dewasa harus bebas mengambil keputusannya sendiri, tetapi kami ingin menginformasikan pembaca kami bahwa ada potensi risiko jika bertaruh online dari Indonesia. Pada 2009, sepuluh orang remaja (umur 12 hingga 16) ditahan karena bermain tebak koin di area parkir bandara. Pada 2010, seorang pria dipenjarakan selama 4 bulan karena bertaruh Rp.50 ribu (sekitar US$5) dengan temannya pada sebuah laga sepakbola.
Tahun 2011, belasan orang yang didapati berada di sebuah arena judi dijatuhi hukuman rotan (hukum syarak): tujuh kali disebat dengan rotan sepanjang 1 meter, dan dilakukan di depan umum. Agustus
2012, tujuh pemain poker online ditahan karena pasang kecil-kecilan di Facebook, dan kini menghadapi ancaman 7 bulan penjara jika terbukti.
Meskipun hukum anti-judi Indonesia sangat ketat, taruhan onlinebtetap sangat populer di sini. Mereka yang waspada, menggunakan VPN, menyetor, dan menarik uang melalui EntroPay.
Juga hendaknya dipahami bahwa Indonesia berpenduduk sekitar 242 juta jiwa. Memang ada banyak cerita penggerebekan perjudian, tetapi yang tertangkap hanya sedikit sekali dari sebagian kecil penjudi. Kami sudah lakukan tugas kami menjelaskan risikonya. Perjudian online akan terjadi dalam skala luas di Indonesia, bahkan seandainya artikel ini tidak pernah muncul di situs web kami. Setidaknya kini Anda sudah tahu, dan merupakan keputusan Anda sebagai orang dewasa untuk menentukan apakah bertaruh setara dengan risikonya.