Online Betting in Cyprus – The Ultimate Guide
If you're searching for the best Cyprus betting sites, you've come to the right place. We have created this online betting guide to cover everything Cypriot bettors need to know about betting in sunny Cyprus, including the laws that govern gambling in the country and the difference between licensed and international betting sites.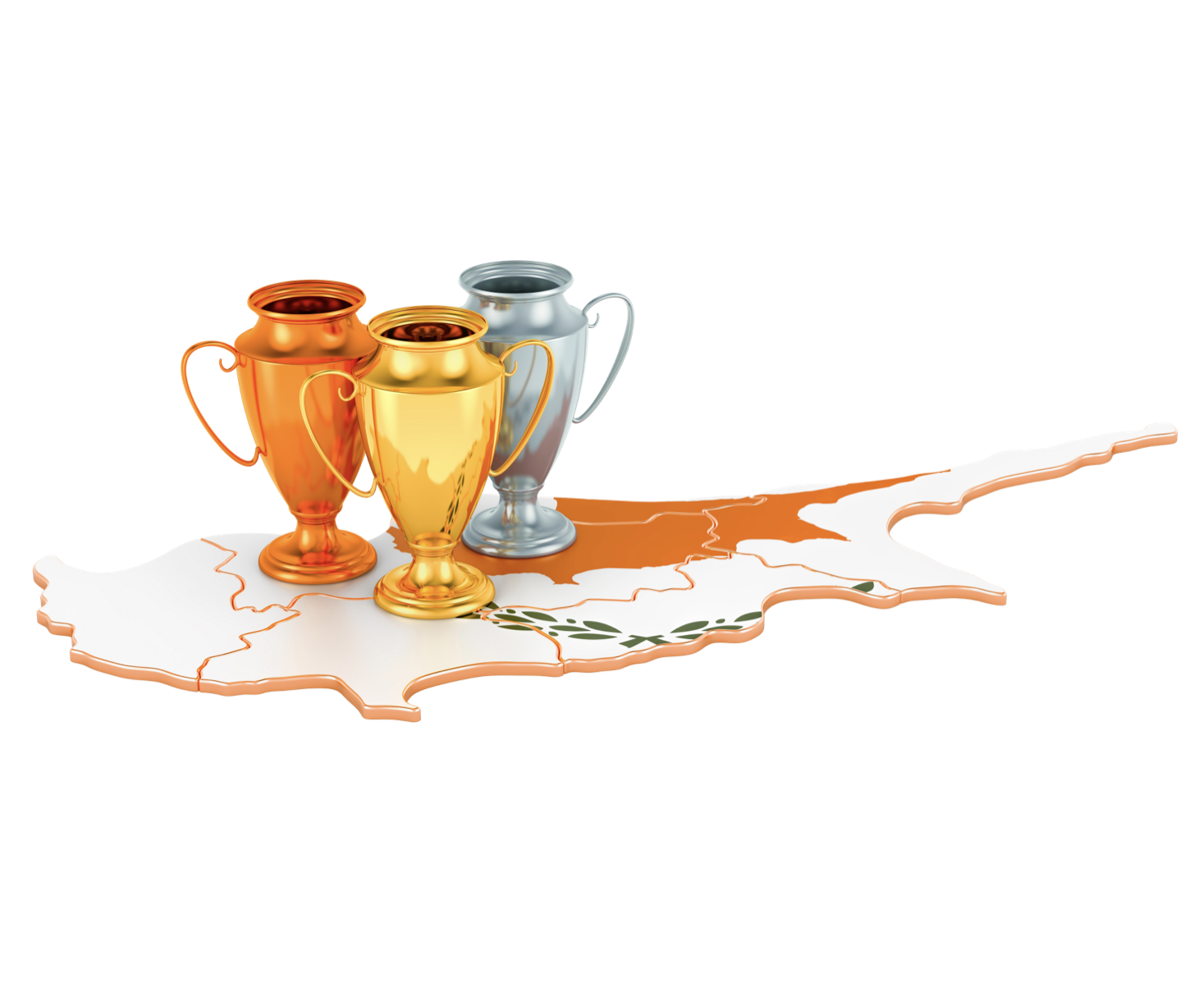 Best Betting Sites in Cyprus – March 2023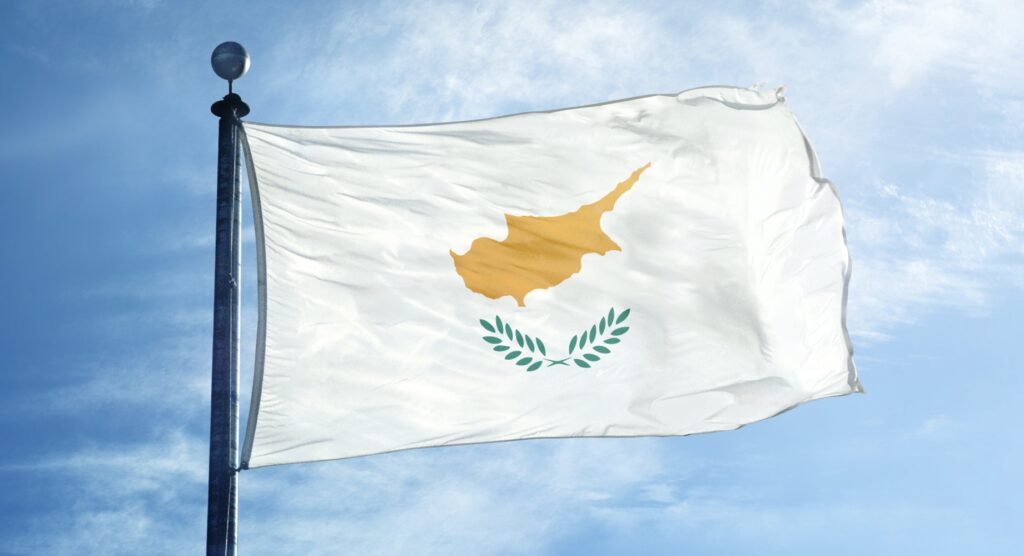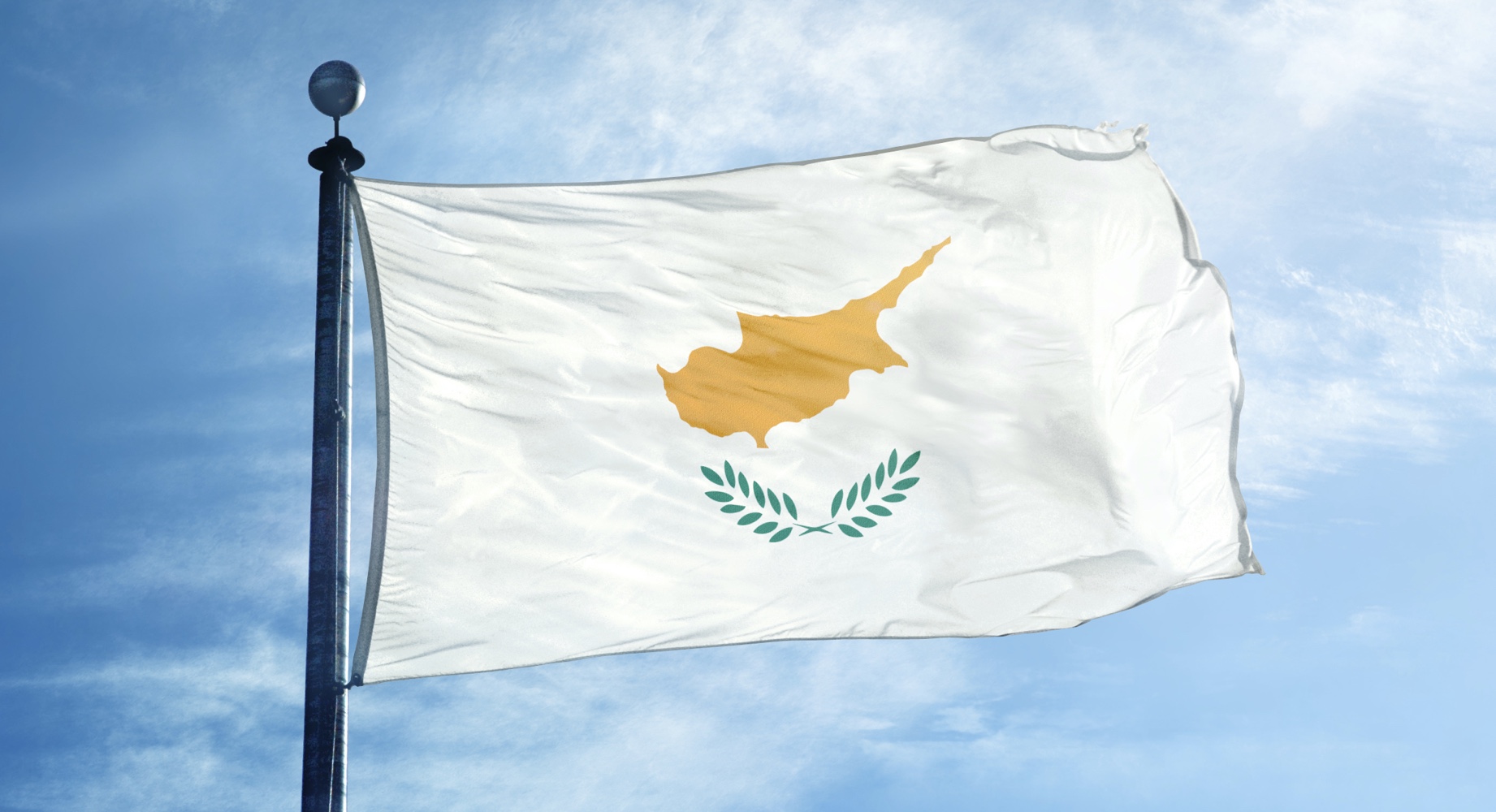 Licensed vs International Cyprus Betting Sites
When searching for Cyprus betting sites, you'll typically encounter two options. Licensed betting sites which have been approved to accept bet in Cyprus, and international sites. But which option is better?
There's not really a straightforward answer to that question. Licensed betting sites in Cyprus have robust offerings, but when you're betting online, live and in-game options are limited.
For this reason, we recommend international sites for Cypriot bettors. These sites typically offer much better benefits because they aren't beholden to strict regulations governing Cyprus' licences.
As a result, you'll find better bonuses, such as free bets and promotions, at international sites. Foreign operators also allow in-game betting, so you can enjoy the action while your favourite team is playing live.
You might also encounter better odds and payouts at international betting sites for Cypriots because those sites have stiffer competition from surrounding regions. Overall, international sites offer several more advantages.
However, you'll be happy with all of our recommended Cyprus betting sites, whether they're licensed or international. We only list the very best sports betting sites for Cypriot bettors, so you know you'll have an enjoyable experience from start to finish.
What Deposit Methods Are Available for Cypriot Bettors?
When you deposit and withdraw at a Cyprus betting site, the process should be seamless. And fortunately for Cypriot bettors, our recommended sites make it easy to fund your account.
Here are some of the most popular payment methods for Cypriot bettors. Keep in mind that other methods, such as cheque deposits, are occasionally available as well, though not at every betting site.
Bank Transfer
Bank Transfer
Bank transfer is one of the most popular deposit methods for Cypriot sports betting enthusiasts. That's probably because it's one of the easiest methods to use.
Simply connect your bank account and you can transfer funds to a betting site within minutes. Some transfers take slightly longer than others, and there may be the occasional fee attached. Always check the fine print so you know how to most efficiently use your money.
Credit Cards
Credit Cards
Another favourite among Cyprus bettors: credit cards. Depositing at a Cyprus bookmaker with a credit card is a lot like online shopping. Simply enter your credit card information, including expiration date and security code, and you're ready.
One note of caution, however. Your bank may decline attempts to deposit at some Cyprus betting sites.. It doesn't happen too often, but it's a possibility, so have an alternative payment method ready just in case.
E-Wallets
E-Wallets
Services such as Skrill and NETELLER remain popular among online bettors around the world, and Cyprus is no exception. Almost every single one of our recommended sites will accept these online payment services.
There's also a strong chance that similar e-wallets are available for use as well. We highly recommend using e-wallets because they allow you to make semi-anonymous payments. Plus, they have a near 100% success rate for deposits.
Prepaid Cards
Prepaid Cards
If you prefer to keep a specific card handy to deposit at Cyprus betting sites, prepaid cards might be the route for you. Services such as paysafecard make it easy to add funds to your card, then use them to fund your account.
What Are the Most Popular Sports in Cyprus?
Associations under the umbrella of the Cyprus Sport Organisation (CSO) govern most sports in Cyprus. That said, sports played around the world are popular in the island country. This results in a rich betting market for Cypriots that features fan-favourite sports from all corners of the globe.
Football
Football
As an island formerly under British rule, it's likely no surprise that football is the most popular sports in Cyprus. The Cypriot Football Association (CFA) has been overseeing events since 1934, and the Cypriot First Divisions is the top standard of domestic competition. The CFA organises the Cypriot Cup and other national events.
Cyprus betting sites typically feature CFA events. But you won't be limited to domestic events. Football is the world's most popular sport and betting sites take notice. You'll find bets available on major events like the FIFA World Cup and on various leagues such as the Spanish La Liga, German Bundesliga, and the English Premier League.
Basketball
Basketball
Basketball has a similar standing to football in Cyprus. There is a domestic league comprising professional and semi-professional teams. Though Cypriot basketball teams don't compete on a global scale, some teams such as EKA AEL have performed well in European competitions.
Of course, international competitions are also popular among the basketball community. European leagues and the NBA (the US National Basketball Association, not to be confused with the National Betting Authority in Cyprus) provide plenty of betting opportunities for Cypriot bettors.
Tennis
Tennis
Tennis is a popular sport in Cyprus. It's played recreationally by many Cypriots and spiked in popularity in the mid-2000s when native Marcos Baghdatis reached a career high ranking of 8th in the world. Baghdatis' success came thanks to his finish as a runner-up in the 2006 Australian Open and reaching the semi-finals of Wimbledon in the same year.
No Cypriot tennis player has emerged to usurp Baghdatis' position, even since his retirement in 2019. Still, tennis in Cyprus remains a very popular pastime, both in the recreational play and sports betting arenas.
Cypriot bettors will find a plethora of tennis bets on offer at our recommended sites, especially for the four major tennis tournaments: Wimbledon, the US Open, the French Open, and the Australian Open.
Rally Racing
Rally Racing
Rally racing is a unique motorsport that sees drivers race across all types of terrain. The cars made for rally racing are road-legal and can run at normal speeds, which sets the sport apart from other race types like Formula One or NASCAR.
Cyprus betting sites naturally feature rally racing. In particular, the annual Cyprus Rally is extremely popular among Cypriot bettors. The annual event joined the World Rally Championship in 2009 to become the organisation's only mixed-surface rally racing event. International rally races are thus quite popular with Cypriots, as their country hosts one of the sport's premier races.
Athletics
Athletics
Individual feats of athletic achievement are a source of national pride worldwide, and this is especially true of the Olympics. Cyprus has sent athletes to every Olympic Games since 1980. However, it took some time for the country to come home with a medal. In 2012, Pavlos Kontides won the silver medal in men's laser sailing.
To date, Cyprus has yet to win another Olympic medal, but the country will continue to take part in future games. With a population of about 1 million, Cyprus struggles to compete on the global scale with countries such as the US, Australia, the UK, and China. However, you can still bet on your favourite athletes, Cypriot or otherwise.
Rugby Union
Rugby Union
Rugby is still relatively new to Cyprus, but it is quickly growing in popularity. The Mighty Mouflons is Cyprus' national rugby team. The name derives from a horned sheep, which is also the country's national animal.
Though they have occasionally been disqualified from tournaments for not meeting rugby union requirements, the Cyprus team has a huge claim to fame. The team holds the world record for most consecutive international rugby union wins at 24. The streak lasted for six years and was ended by a loss to Latvia.
Thanks to the growing influence of the Mighty Mouflons, rugby is steadily increasing in popularity in the island country.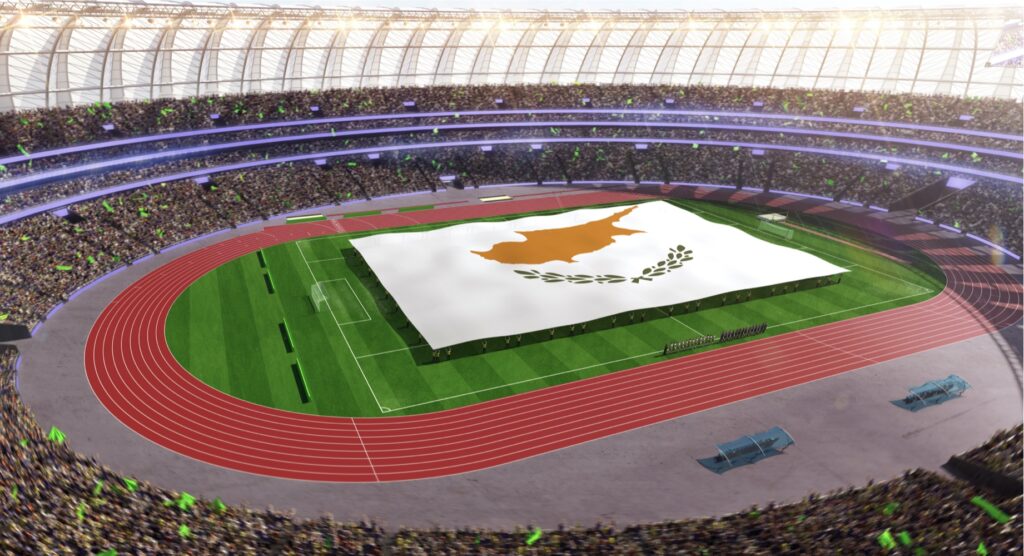 Is Online Betting Legal in Cyprus?
Cyprus is an island country that provides ample opportunities for betting enthusiasts. While there are some options for online betting in Cyprus itself, international sites are the best option for Cypriots. The country has an interesting history with online betting, but now there are more ways to bet than ever before.
Cyprus: A Brief History
Cyprus: A Brief History
Cyprus is nestled in the Mediterranean Sea surrounded by Africa, Europe, and the Middle East. An island nation, Cyprus is unique because it is partitioned into two parts. The internationally recognised and primarily Greek Republic of Cyprus controls the south and west of the island, approximately 60% of the country. The remaining portion in the north is controlled by the self-declared Turkish Republic of Northern Cyprus.
This situation has been in place since 1974, when Turkey invaded the island. Turkey remains the only country to recognise the north as an independent nation, while the wider international community considers the northern end of the island as a territory occupied by Turkish forces. Though tensions have lifted somewhat in recent years, Cyprus remains a nation divided.
Online Betting in Cyprus
Online Betting in Cyprus
In Cyprus, online betting is legal in some forms, as long as the operator holds a license to operate in the country. This means that popular gambling pastimes such as horse racing and sports betting are accessible to Cypriots.
However, Cyprus betting sites must have a license. The country's laws prohibit betting sites from accepting bets without one. For individuals, though, international betting sites are a viable alternative. Cyprus authorities occasionally crackdown on illegal operations, but they remain focused on the larger scale rather than individuals. For this reason, you can safely bet on your favourite sports at our recommended sites.
Cyprus Gambling Oversight
Cyprus Gambling Oversight
In 2012, Cyprus passed the fittingly named Betting Law 2012. The law's main purpose was to place the newly established National Betting Authority (NBA) as the organization to oversee Cyprus betting activity. Cyprus NBA sets the rules and regulations, and grants licenses to gambling operators.
Betting Law 2012 regulated sports betting and lotteries in Cyprus, but it also banned other forms of internet gambling. Popular gaming types like online poker and online casinos were the main casualties of the law. Sports betting exchanges were also outlawed, as they allowed live betting.
Three years later in 2015, the country passed the Cyprus Casino Control Law. This law allowed for the construction of a Cyprus casino and four satellite locations. Melco Resorts won the licence and built the City of Dreams Mediterranean Casino Resort, which still operates today.
FAQs
Can I bet online in Cyprus?
Yes, there are several
Cyprus betting sites
available to bet on your favourite sports. The country has two types of betting sites: licensed and international. Licensed sites are sanctioned and approved by the Cyprus government. International sites are licensed in foreign jurisdictions. International sites offer better odds and bonuses because they face stiffer competition from other sites. They also can offer live betting, which Cypriot sites cannot do.
Do you pay taxes on sports betting winnings in Cyprus?
Cyprus betting site operators pay taxes to operate in the country, so long as they're licensed. As a bettor, you do not need to pay taxes on your sports betting winnings in Cyprus. The only form of gambling that requires players to pay taxes in Cyprus is the lottery, which taxes winnings over €5,000.
Can I bet on the Cypriot First Division online?
Absolutely. You can bet on the Cypriot First Division at most Cyprus betting sites, including international bookmakers. You'll also find a wide variety of other Cyprus sports available, plus an array of events that are popular around the globe.
Q.
What is the most popular sport in Cyprus?
A.
Football reigns supreme in Cyprus, just as it does in many other countries around the world. It's an incredibly popular pastime to play, to watch, and to bet on. Basketball, tennis, and rally racing are also extremely popular among Cypriots.