The Best Betting Sites for March Madness in 2023
When it comes to wagering in the United States, most people automatically think of the Super Bowl and the Kentucky Derby, but let's not forget that March Madness betting ranks right up there in terms of excitement and sheer number of betting opportunities.
On this page, we explain everything you need to know about March Madness, give you a few betting tips, and help you find the best online March Madness betting sites.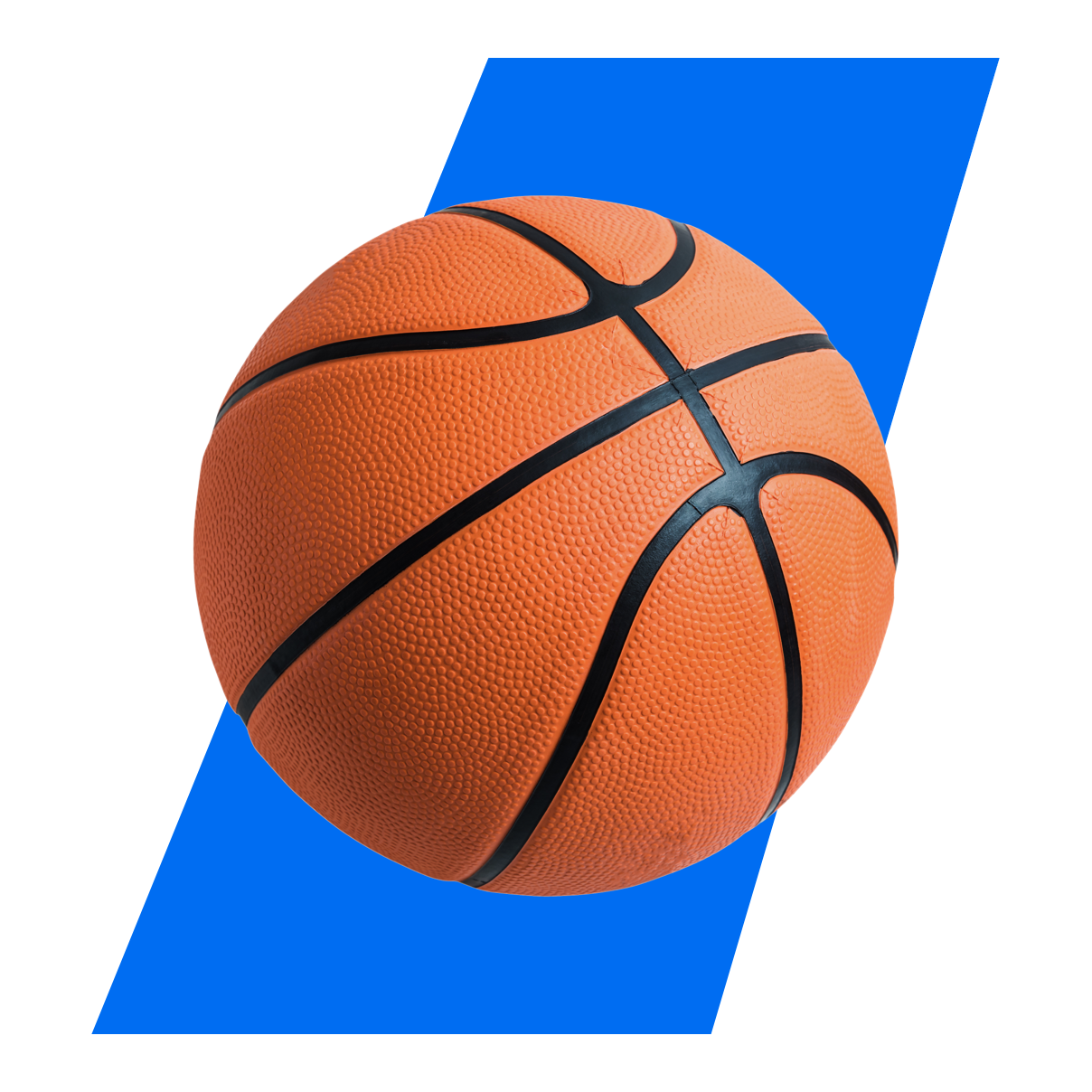 Best March Madness Betting Sites – October 2023
What Is March Madness?
March Madness is the branded name of the NCAA Division I Men's Basketball Tournament, the season-ending tournament to determine the men's college basketball national champion. The name is also used to refer to all the tournaments at the end of the season, including women's championships and conference tournaments, but for our purposes, March Madness will refer to the men's tournament.
The tournament was the brainchild of Ohio State coach Harold Olsen and debuted in 1939 with just eight teams. Now at 68 teams, March Madness is the second-most popular event for betting next to the Super Bowl.
UCLA has the most tournament titles with 11, though it has not won since 1995.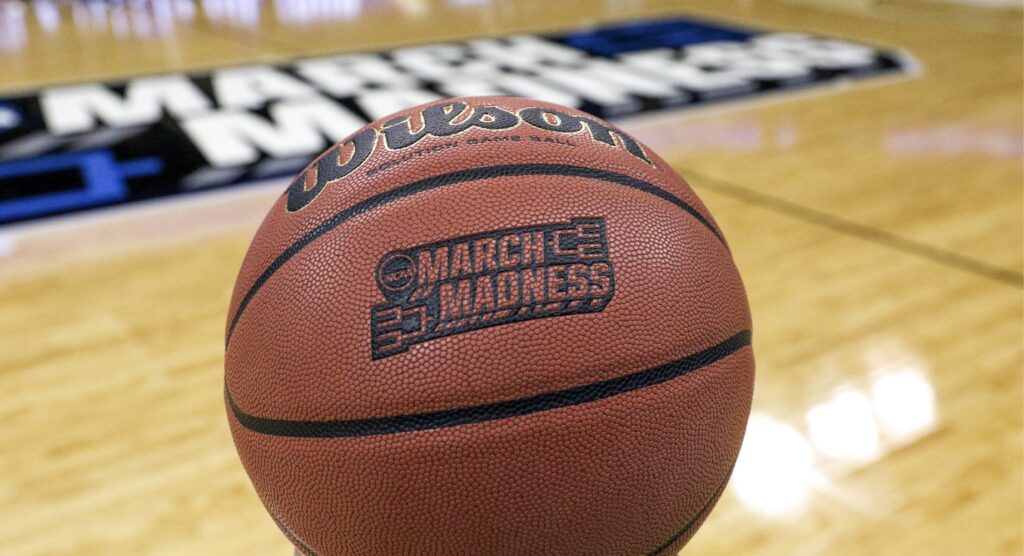 How Does the March Madness Tournament Work?
Before you start betting on March Madness, it's important that you fully understand how the tournament works.
Team Selection
Team Selection
March Madness is a single-elimination tournament comprised of 68 teams. Of those teams, 32 automatically qualify by winning their conference tournaments. The remaining 36 "at-large" teams are chosen by the selection committee, made up of school athletic directors and conference commissioners.
The selection committee not only chooses the March Madness at-large participants, but also places every team in one of four regions and seeds each team 1-16 within each region. The regions are named after geography: Midwest, West, South, and East.
Seeding
Seeding
The selection committee ranks the entire field 1-68. The top four overall teams are awarded the #1 seed in each region. The next four ranked teams are placed as #2 seeds and so on and so forth.
Of course, this would mean there are 17 seeds per region, which would make for an uneven tournament. Therefore, the four lowest ranked at-large teams and the four lowest ranked automatic bid teams play in the "First Four." The two at-large teams that emerge from the First Four are given #11 seeds and the two automatic bids are given #16 seeds. At that point, March Madness has 64 teams.
There are rules to which the committee tries to adhere when placing teams in regions. It tries to avoid arranging it so that two teams from the same conference would meet before the regional final. It also doesn't want rematches from the season or from the previous year's March Madness in the first two rounds. Because of this, teams are sometimes moved up or down one seed line to make the placements work.
The committee also generally tries to give the top 16 ranked teams geographic preference, if possible. Other than that, it does not matter where a school is located in comparison to its region.
March Madness Tournament Rounds
March Madness Tournament Rounds
College basketball fans are used to referring to each round of the tournament by nicknames. The first two rounds don't have special names; they are just called the First Round and Second Round or sometimes the Round of 64 and Round of 32.
The third round, the point at which March Madness is down to 16 teams, is called the Sweet Sixteen, rather than the "third round."
The fourth round is known as the Elite Eight, as there are eight teams left. This is also the regional final, as each game is between the last two teams remaining in their region.
After the Elite Eight, we get to the Final Four, or the national semi-finals. While every team wants to win the championship, the Final Four is considered a tremendous accomplishment. Reaching the Final Four is a milestone for every coach and player and earns a program a lot of attention.
When there are just two teams left, they play in the National Championship game for all the marbles.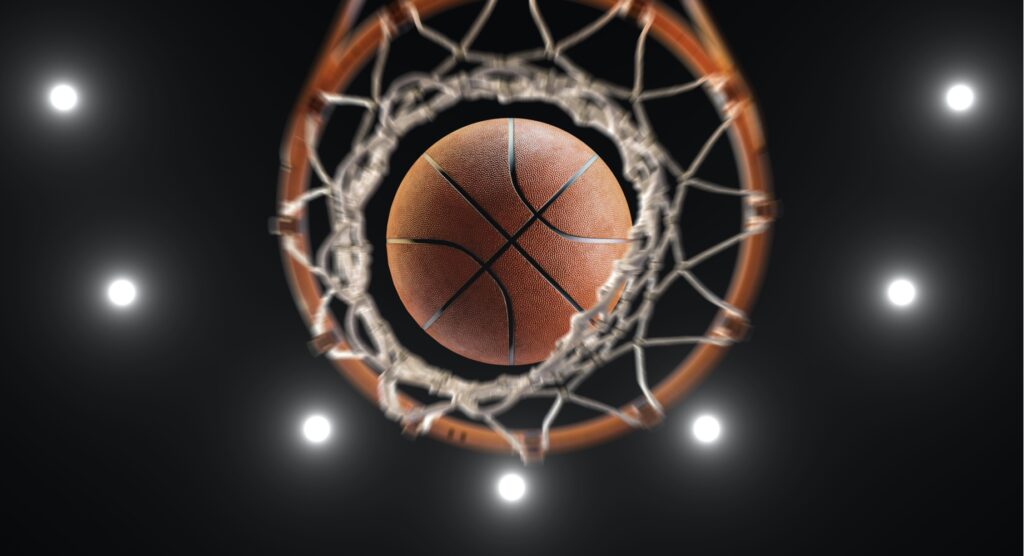 March Madness Bracket Betting
The most popular form of March Madness betting is joining a bracket pool, either online, among friends, or with co-workers. It is easy to understand for casual fans, diehard sports fans, and even people who know nothing about basketball.
In a bracket contest, you just start with the first-round games and pick the winner of each (most brackets don't count the First Four). You then pick the winner of the second round, Sweet Sixteen, and so on through the champion. The one catch is that you have to pick all the games at the outset – you don't get to see who wins the first-round games before picking the second round.
You receive points for each matchup you pick correctly, with games in each successive round worth more points than the last. Thus, the later the game, the more important it is. The worst-case scenario is when one of your Final Four teams is eliminated early, as you can't earn points for any of the games you thought they would be in.
Some websites offer a massive prize – $1 million in some cases – to anyone who can predict a perfect March Madness bracket. This is nearly impossible to do, though, as upsets always happen at every stage of the tournament. The odds of picking every game correctly are approximately 1 in 9.2 quintillion.
Types of March Madness Bets
While bracket pools are the most popular form of March Madness betting among the average person, there are, of course, many different types of traditional bets you can make on the tournament games.
In this section, we will go through these bets, which you will be able to find at any of the best betting sites for March Madness.
Moneyline
Moneyline
A moneyline bet is the easiest type of bet to make on a basketball game. Simply put, you are betting on which team will win the game.
The favorite is denoted by a minus ("-") sign next to its line, while the underdog is denoted by a plus ("+") sign. The higher the number, the more of a favorite or underdog the team is. Sometimes, both teams will have a minus sign, meaning the matchup is extremely close.
The number next to the favorite is the amount of money you will have to bet to win $100 in profit. This does not mean you have to bet that much; if you bet less, your winnings will scale down proportionately. The number next to the underdog is how much you will profit if you bet $100.
For example, in the first round of 2019 March Madness, #8 Utah State was a favorite over #9 Washington. The moneylines were Utah State -143 and Washington +120. You would have had to bet $143 to win $100 on Utah State and $100 on Washington to win $120.
Point Spreads
Point Spreads
A point spread bet is also sometimes called a "handicap" bet. The March Madness betting site will give points to the underdog and take points from the favorite to try to give both sides an equivalent chance of winning the bet. These points are, as you might have guessed, the point spread.
Like with the moneyline, the favorite is denoted by a minus sign and the underdog is denoted by a plus sign. The point spread makes betting more interesting and gives someone a reason to bet on a game with a massive favorite.
Going back to 2019 March Madness, Kansas was an 8-point favorite over Northeastern in the first round. The line read Kansas -8 and Northeastern +8. If you bet on Kansas, you needed them to win by more than 8 points to win your wager. If you bet on Northeastern, you needed them to either lose by fewer than 8 points or win the game outright. If Kansas wins by exactly 8, the bet is a "push" and the betting site just refunds wagers.
Kansas won 87-53, easily "covering" the 8-point spread, making winners out of Kansas bettors.
Totals
Totals
When you bet on a total in March Madness, you are betting on whether the total score of the two teams in a game will be over or under a specified amount. Totals are also called "over/unders" for obvious reasons.
In the 2019 Sweet Sixteen, the total line, or over/under, on the Virginia-Oregon game was 120 points. Virginia won 53-49, meaning the total ended up at 102. Thus, anyone who bet under 120 won their bets.
Parlays
Parlays
Parlays are combination bets in which you string multiple bets together to form one, larger wager. Pretty much any betting site that offers March Madness odds will also offer parlays.
To win a parlay, every part of the parlay must come through. If a single leg of the parlay loses, the entire bet loses. For example, if you felt very confident about the result of the aforementioned Utah State/Washington game and the Kansas/Northeastern game, you could, say, put together a parlay on the Utah State money line combined with Kansas -8. If both turn out in your favor, you win. If one or both lose, you lose.
Because parlays are more difficult to win than other bets, the return on your wager increases for each leg you add to a parlay. Think about it: if you make eight separate March Madness bets, you could lose one or two and still come out ahead, but if you make an eight-team parlay bet, you lose it all if just one of those games doesn't turn out the way you want it.
If a leg of the parlay pushes, you can still win, but the parlay is reduced by one game. Thus, an eight-team parlay would turn into a seven-team parlay.
Prop Bets
Prop Bets
A prop bet (short for "proposition" bet) is a bet on a specific player result or a specific event happening in a game. It is not a bet on the final outcome of the game or a specific team.
Not all betting sites offer March Madness prop bets, but some offer loads of them. Some prop bets from 2019 March Madness include whether or not Zion Williamson would score 100 points and grab 40 rebounds before the Final Four or how many #1 seeds would make the Final Four.
Futures
Futures
A futures bet is a bet placed on an event or some similar result well into the future, rather than a single game taking place that day. For instance, you might place a futures bet at the beginning of the season on a team win the national championship, their conference, or even their division.
People enjoy futures bets because they last a long time. They can pick a team and root for that team all season, rather than just sweating one game. Additionally, you might be able to get great value on a team that's not expected to win it all if you pick them at the beginning of the season instead of when they have made it to the title game.
Just before the first game of the 2018-2019 season, the futures line on Virginia was +1350. Thus, someone who bet $100 on the Cavaliers to win March Madness at that time would have profited $1,350 when they won the title.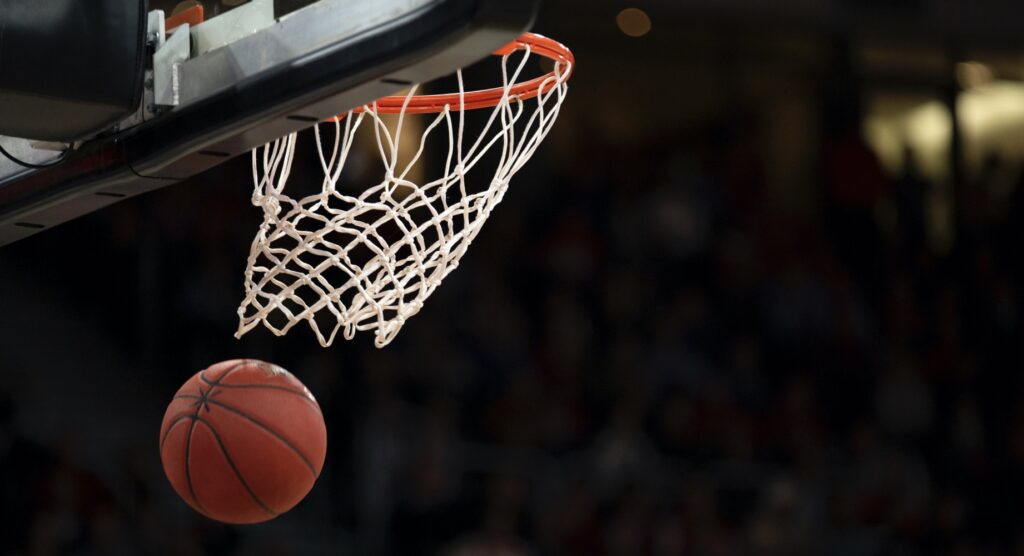 Top 5 Online Betting Tips for March Madness
It's all well and good to know how to bet on March Madness, but it's another thing to have a few tricks in your bag to make the right picks.
Below we have a few tips to get you started. Just remember that none of them are foolproof. Don't hang your hat on any single strategy, but use everything in your arsenal to make the most educated picks you can.
Balanced Teams Win
The best teams in the country usually have a fantastic offense or a fantastic defense. But the teams that win it all have both. They are balanced. In this century, just one March Madness champ didn't have both a top 20 offense and top 20 defense, based on KenPom's rankings.
For example, while Virginia is always thought of as a defensive powerhouse, their 2019 championship team ended up second in adjusted defense and fifth in adjusted offense.
Home Court Advantage
Though March Madness games are technically played at neutral sites, some teams inevitably get to play close to home, especially in the early rounds. Travel fatigue and home-friendly crowds do have an impact on the young players. If a team has its opening round games close to home, give them an edge in your March Madness betting picks.
Take South Carolina in 2017, for example. As a #7 seed, it matched up with powerhouse #2 Duke in the second round. But the game was in Greenville, South Carolina and guess what happened?
Covering the Spread
The eventual March Madness champ usually does a great job at covering the point spread throughout the season. In the 2010's decade, just one champion covered in fewer than half of its games.
That was 2012 Kentucky, which had impossible blowout expectations, but still went 38-2. Seven of the decade's champs covered in over 60% of their games. Villanova and Virginia in 2018 and 2019, respectively, covered nearly 70% of the time.
Free Throws Matter
When looking for a team that could cover the spread, take a look at the two teams' free throw stats. A team that shoots significantly more free throws than its opponents – and shoots a solid percentage – will have a better chance to pull out a cover at the end of the game. Plus, this team usually plays good defense without fouling.
With Age Comes Wisdom
If you are looking for an upset pick, especially when it comes to a mid-major school beating a major conference team, look for an underdog with a senior-laden squad.
Many of the top-ranked major conference teams are filled with blue chip recruits who leave school early for the NBA and are thus very young and inexperienced. Though their talent level is enormous, an underdog whose players are poised and experienced is a logical pick to pull off an upset.
March Madness Betting FAQs
Where can I find the best March Madness betting sites?
Right here at SBO.net. We have compiled a list of the
best March Madness betting sites
to make it easy for you to wager on the annual men's basketball tournament. Each of these online sportsbooks will welcome you with a generous bonus, and they also boast competitive odds and slick betting apps.
Is betting on March Madness legal?
It depends on your location, but if sports betting itself is legal where you live, then March Madness betting likely is, as well. Check your local gambling laws to be sure. In
some states in the U.S.
, you cannot bet on games involving a team from that state, but in that case, the betting site will not have the game listed, anyway.
What was the biggest upset in March Madness history?
Though most people would consider the #16 UMBC win over #1 Virginia in 2018 to be the biggest upset in March Madness history, the biggest from a point spread perspective was when #15 seed Norfolk State beat #2 seed Missouri in 2012 as 21.5-point underdog.
Is there DFS for March Madness?
Yes! And in DFS, you aren't sunk if one of teams you picked in your bracket pool bombs out in the first round. We have a basketball DFS page to help you learn more about the fun betting option.
Is there DFS for March Madness?
Yes! And in DFS, you aren't sunk if one of teams you picked in your bracket pool bombs out in the first round. We have a
basketball DFS page
to help you learn more about the fun betting option.
What March Madness betting apps are available?
Most online sportsbooks that offer March Madness betting will also have a mobile app. People want to be able to place their wagers without being tied to a computer, so sportsbooks would be at a major disadvantage if they didn't have an app.