The Best Betting Sites in Slovenia for 2022
Welcome to the ultimate guide to sports betting in Slovenia. Here, you will find information on everything from the legality of online gambling in the beautiful European country and a list of the best Slovenian betting sites to advice on payment options and information on popular sports.
We also have a timeline explaining Slovenia's gambling laws, explain why many Slovenians prefer international betting sites, and more.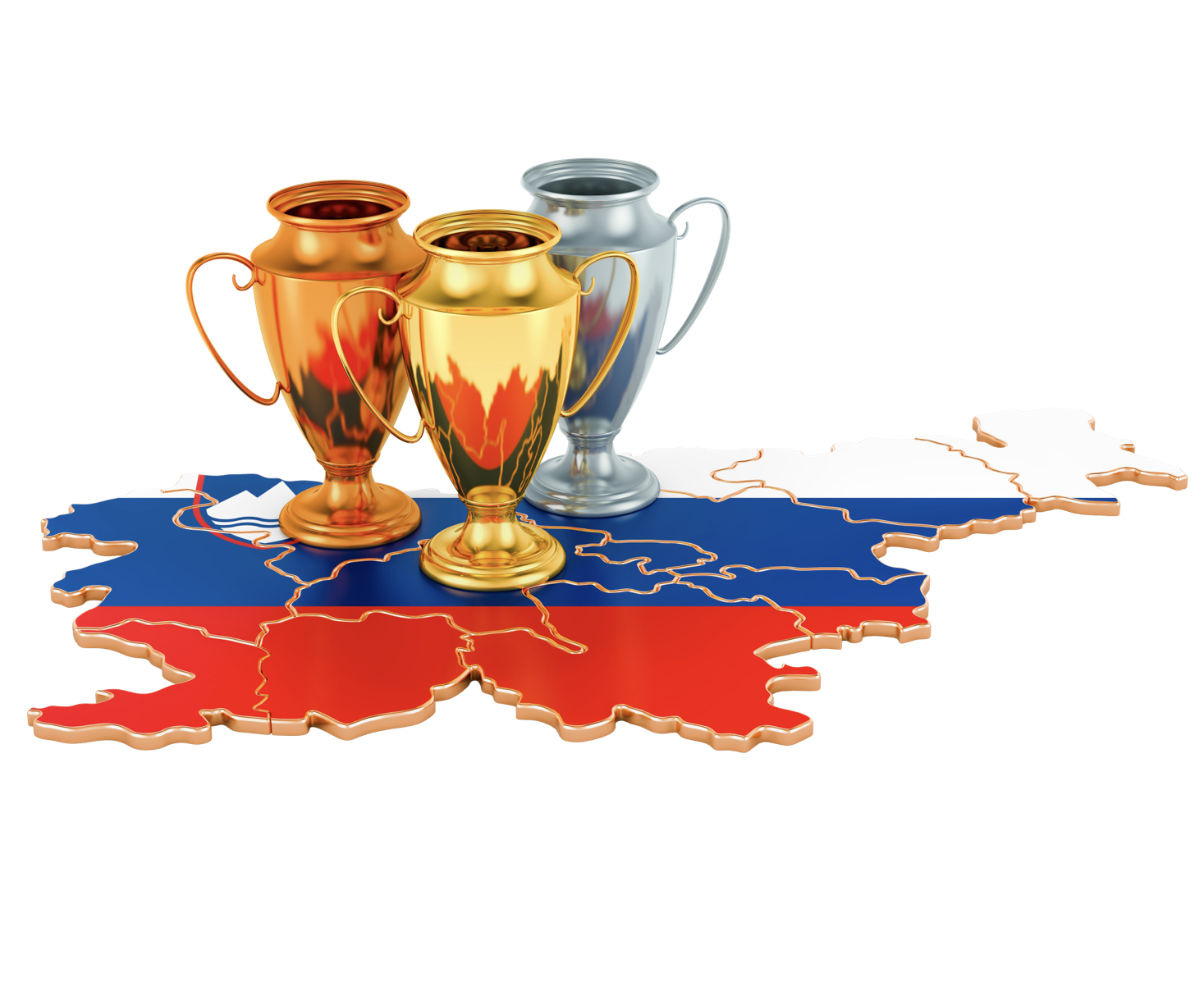 Best Betting Sites for Slovenians – December 2022
20Bet Sports
Show More Details
Show Less Details
Average Payout Speed
0 – 24 Hours
Get big cash prizes as a VIP customer
Access the site in 17 languages
Live odds change via colour-coded boxes
Explore in-depth sports rules on the site
No live streaming service
Long list of restricted countries
22Bet Sports
Claimed by 330 people this week
100% up to €122
Terms and conditions
Terms and conditions:
Register and deposit at least €1. Get 100% matched bonus, up to €122. Bonus amount must be wagered 5x via accumulator bets. Min 3+ selection, min odds 1.40. Rollover must be completed within seven days. Withdrawals unavailable until rollover completed. –
Terms apply
Show More Details
Show Less Details
Average Payout Speed
0 – 24 Hours
Available in over 30 languages
Over 1000 events offered every day
Extensive list of banking methods
24/7 customer service support
Cryptocurrency accepted
Lack of live streaming
LVBet Sports
Show More Details
Show Less Details
Average Payout Speed
0 – 24 Hours
User-friendly website design
Live odds for 50+ sports
Various virtual sports options
Excellent customer support
No live streaming service
Limited withdrawal options
Is Online Gambling Legal in Slovenia?
Online betting in Slovenia is technically illegal, but the government does not prosecute people for placing bets at international sports betting sites. Land-based gambling has been legal for years, and it looked like online betting would be allowed from 2018, but the Slovenian Parliament rejected the proposed legislation.
Here is a timeline to illustrate how Slovenia's gambling laws have evolved since 1991:
1991 – Independence
1991 – Independence
Slovenia gained independence from Yugoslavia in 1991. As a former communist state, sports betting opportunities before this were virtually non-existent, aside from state-run, pools-style football betting.
1995 – Casinos Open Up
1995 – Casinos Open Up
The first land-based casinos sprang up shortly after independence, but it was not until 1995 that new legislation was introduced to manage how they operate.
2006 – Site Blocking
2006 – Site Blocking
The government made a half-hearted attempt to block national internet service providers from allowing access to the Bwin and Bet-At-Home sites. But this was not upheld by law; the ISPs ignored it, and Slovenians continued to bet at international sites.
2007 – Official Sports Betting in Slovenia
2007 – Official Sports Betting in Slovenia
As interest in sports betting grew, the Parliament introduced a law to put it under the control of state lottery operator, Sportna Loterija.
2014 – Online Licenses Introduced
2014 – Online Licenses Introduced
Sportna Loterija went live with its online site in time for the 2014 FIFA World Cup, and although it remains relatively successful, most sports bettors in Slovenia prefer to register and bet with international operators.
2016-17 – Sites Withdraw but Vow to Return
2016-17 – Sites Withdraw but Vow to Return
As it looked like the Parliament would legalise online gambling, some operators, like 888, withdrew from the market, anticipating they could return following regulation. But in 2018, the bill was rejected by the Parliament's upper house by 18 votes to 12.
Present Day
Present Day
With no further progress towards online gambling legislation, bettors in Slovenia remain able to bet with international operators. Technically, it's not legal, but that's only because no law was passed to expressly allows it.
International Betting Sites That Welcome Slovenian Players
Although some sites refused to accept Slovenian players prior to the 2018 Parliament vote, many remain available to this day. And while most will not offer a Slovenian language option, it's straightforward to register, deposit and bet online in Slovenia. You can deposit and bet in Euros, making your transactions easy to manage.
There are some compelling reasons why local players should join an international sports betting site rather than play on the state-run Sportna Loterija (branded e-stave), including:
You can often bet on over 50 sports at international betting sites. From betting on football, basketball and horse racing to cycling, rugby and tennis, there is plenty of action 24/7. You will also find virtual sports like football and horse racing, and you can even bet on major esports tournaments.
Online sports betting in Slovenia is more rewarding with international sites as they offer more generous promotions, including deposit bonuses and free bet offers. You won't just get a generous welcome bonus by joining one of our recommended betting sites in Slovenia – they also offer regular promotions to reward existing players.
Although all online betting sites are now responsive, working on mobile devices, global brands provide an exceptional user experience. Finding and placing your bets is simple, and bets are settled within seconds of an event ending.
With more traders working around the clock, international betting sites offer more in-play betting markets on a wider range of sports and events. The odds change by the second as the action unfolds, giving you lots of betting opportunities.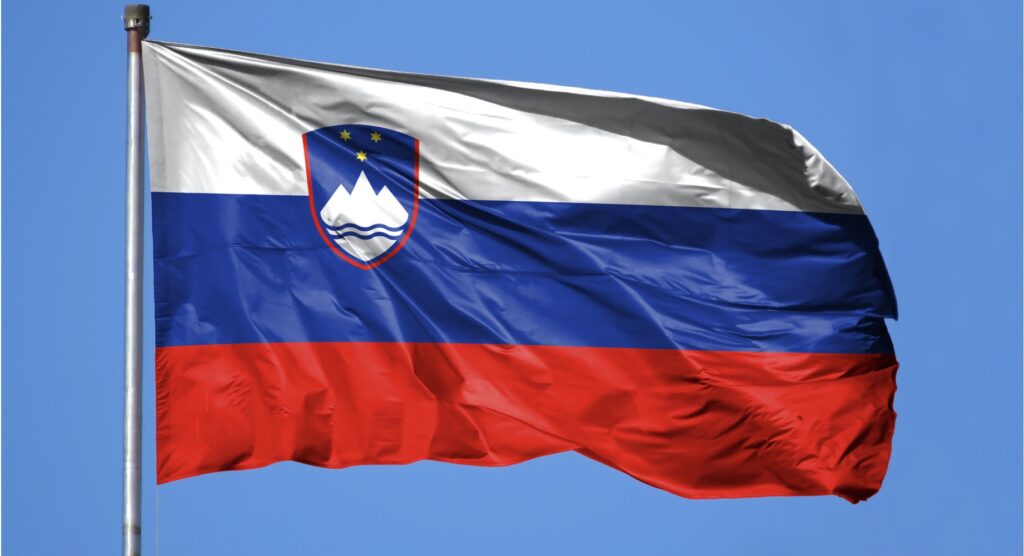 Best Payment Methods Available at Slovenian Betting Sites
The best betting sites in Slovenia offer a superior range of payment methods, making it easy for you to add funds to your betting account instantly. You can also withdraw your winnings fast with no fuss.
As you might expect, betting companies in Slovenia will need to carry out some checks when you first sign up to make sure you are who you say you are. This is called Know Your Customer (KYC), and it combats money laundering and underage gambling (the legal age for gambling online in Slovenia is 18).
Some of the most popular payment methods include:
Debit and credit cards
Debit and credit cards
The most popular payment method at Slovenian betting sites is Visa and Mastercard debit and credit cards, which are accepted by all leading sports betting sites. Deposit instantly with no fees and withdraw to the same card when you want access to your funds. Bank cards are the most convenient payment method at sports betting sites in Slovenia.
Bank transfer
Bank transfer
Direct transfers from your bank account are possible with many international betting sites. Navigate to your chosen betting site's cashier section, and you will discover if transfers are possible directly from local banks live the Nova Ljubljanska Banka, SKB Banka or Nova Kreditna Banka.
Skrill
Skrill
Skrill was originally called Moneybookers and was created for online gambling accounts. The e-wallet is increasingly popular in Slovenia, and it makes monitoring your online betting activities simple because you keep all your betting transactions in one place.
NETELLER
NETELLER
NETELLER is another popular payment method amongst Slovenian bettors, as it allows you to keep your betting transactions separate from your bank account. Deposit into NETELLER and then upload funds from your wallet to your chosen betting site by entering an email address. If Skrill and NETELLER are not your favourite e-wallet, then most betting sites will also accept PayPal.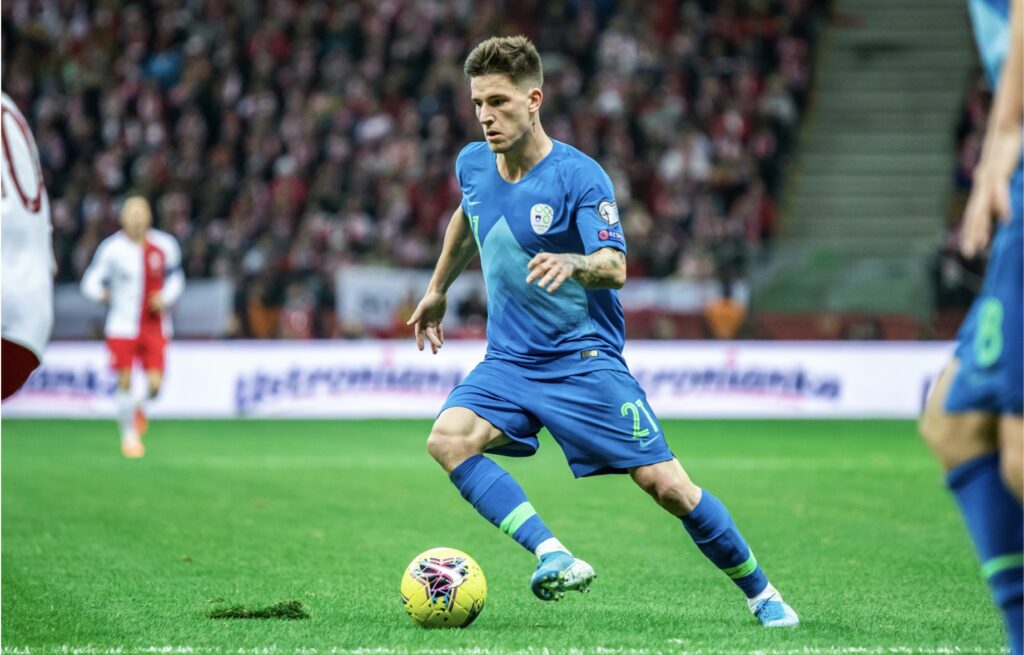 Most Popular Sports for Betting in Slovenia
Slovenians enjoy playing, watching, and betting on many sports. While there is keen interest in domestic leagues and competitions, locals are just as likely to bet on significant sporting action across Europe, America and Asia.
There are good betting opportunities around the clock with the best betting sites in Slovenia. Although Slovenians like to bet on many sports, here are four of their favourites:
Football
Football
Football is by far the most popular sport in Slovenia. The top-flight Slovenian PrvaLiga (known as 1. SNL) is contested by 10 teams, with Maribor and Olimpija enjoying the most success since the league launched after independence in 1991.
Slovenia's national football team has qualified for two World Cups (2002 and 2010), but its people love betting on football whether or not their team is playing. They follow the English Premier League, Spain's La Liga and the German Bundesliga closely. And major tournaments like the Champions League, World Cup and the European Championships are followed keenly whether the locals can bet on Slovenia or not.
Skiing
Skiing
Winter sports are incredibly popular in Slovenia, where the country is blessed with a beautiful, mountainous landscape. Alpine skiing, ski jumping and cross-country skiing are particular favourites, leading to a genuine interest in betting on the big winter sports events.
Famous skiers include Ales Gorza, who represented the country at the 2006 Winter Olympics, while Ana Drev represented Slovenia in the World Cup, specialising in the giant slalom. She made her World Cup debut at just 16 years of age. Meanwhile, the Slovenia women's team won the Ski Jumping World Cup in 2021.
Ice Hockey
Ice Hockey
Eight teams, including HK Olimpija, contest the Slovenian Hockey League. A championship phase follows the regular season to determine the national champion. The campaign provides exciting betting opportunities.
The men's international team is currently ranked 18th globally, recording a highest finish of 13th at the Ice Hockey World Championships in 2002 (in Sweden) and 2005 (in Austria). Slovenians also enjoy betting on ice hockey action across the globe, including the NHL in the United States and Canada.
Basketball
Basketball
The Premier A Slovenian Basketball League (known as 1. SKL) is closely fought by ten teams. Some, like Krka, were formed as long ago as 1948 under the former Yugoslav flag. Olympija has won the most 1. SKL titles to date (17).
The national team has performed consistently well, qualifying for EuroBasket and reaching the knockout stages each year since 2005. Its crowning glory came in 2017 when the country became European champions. Online betting in Slovenia often reflects this love of playing and watching basketball. Locals bet on domestic games and on the NBA.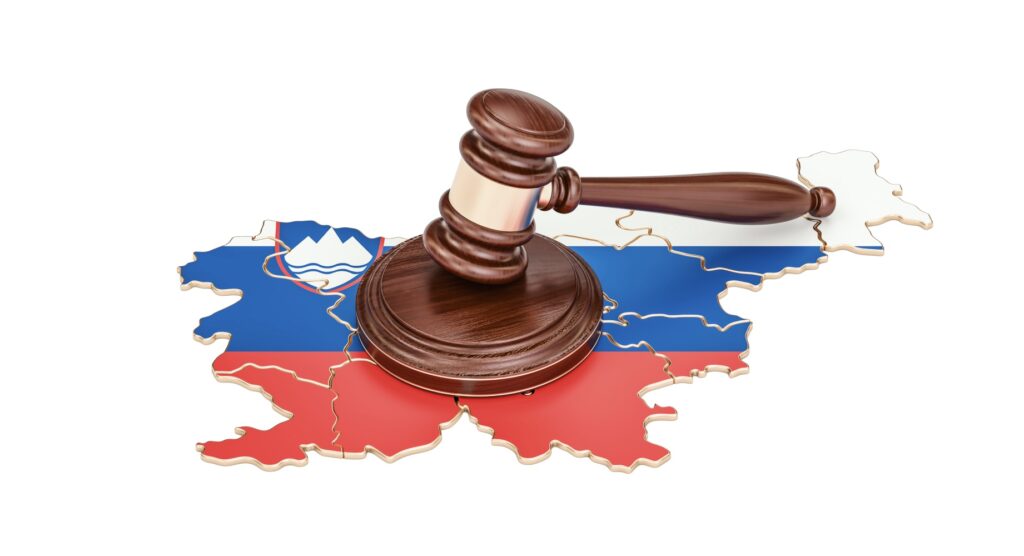 The Future of Online Betting in Slovenia
Despite the high-profile attempt by MP Branko Zorman to legalise online betting in Slovenia in 2018, the country remains a grey market and is still unregulated. Although online gambling, apart from the state-run Sportna Loterija, is unlicensed; critically, no laws expressly outlaw Slovenians from betting with international betting sites.
And there is still a wide choice open to them, many of which we recommend on this page. Some bookmakers, including 888 and BetStars (sister site to the PokerStars online poker site), withdrew from the market in 2016, hoping that regulation was around the corner. They are yet to return, but there is no light at the end of the tunnel, and online gambling regulation seems as far away as ever.
That will not deter the locals from betting online in Slovenia via international sites, which are usually regulated elsewhere by authorities like the UK Gambling Commission (UKGC) or the Malta Gaming Authority (MGA).
FAQs
Is it legal to bet online in Slovenia?
Apart from the state-run site, there are no legal online gambling sites in Slovenia. However, international bookmakers are widely available, and the government has no interest in preventing its people from joining the
best betting sites in Slovenia
.
Can I access international betting companies from Slovenia?
Yes, the
best sports betting sites
are available in Slovenia. The government does not license them, but equally, there is no law preventing locals from signing up and placing bets.
What is the official legal gambling age in Slovenia?
Players must be 18 to gamble in casinos or enjoy sports betting. The age restriction is in line with the rules of all major sports betting sites in Slovenia.
Q.
Do you pay taxes on sports betting winnings in Slovenia?
A.
There are no taxes on sports betting winnings in Slovenia. Make the right predictions, and you get to keep every cent that you win.