Germany's arms-length relationship with online gambling has shifted gears in recent weeks, following announcements by several online gaming companies that they'll no longer provide their services to German punters.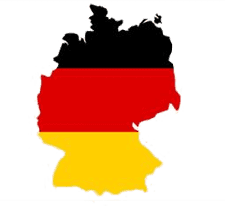 Among the forefront of the companies making recent announcements are a number of Playtech-powered casino sites, which might not mean much to the casual bettor but is significant on the global scene. Playtech is among the most venerable of all online-gaming service providers, originating back in 1999. The company bills itself as "the world's largest online gaming and sports betting software supplier," and it's quite possibly true, since the company boasts heavy footprints in the online sports-betting, poker and casino-games markets.
Playtech licensees include some of the largest names in the online gambling world, who use their own brands and marketing campaigns, plastered over various versions of Playtech-powered software engines. A list of all Playtech-using companies would comprise a solid who's who of the European and global scenes, including such stalwarts as Betfair, bet365, William Hill, Paddy Power, Gala Coral, Mansion, Genting and Sky.
So what's up in the German online scene? Ongoing confusion between federal and state-level control. Unique among major European countries, individual German states — there are 16 of them — have considerable legal authority over gambling matters, including the ability to license gambling operators and even to fine German players for patronizing unlicensed sites.
That last was in the news last week, when an unidentified German online-blackjack player was fined €65,000 from a Bavarian state court, his winnings from an also unidentified Gibraltar-based and UK-licensed site. The judgment was issued last September but only came to light in recent days.
That's led to several waves of online sites pulling out of Germany. As for Playtech, the major sites that use its software to run "white label" independent sites, they'll each be making their own decisions. For many smaller sites which participate collectively, and often join in as skins on Playtech's iPoker Network, the decision to depart Deutschland might be influenced by Playtech themselves.
As of February 1st, tomorrow (or likely today by the time you read this), the list of sites leaving Germany will grow again. The latest are several Playtech-powered casino offerings (including blackjack), with the departing sites including Mansion Casino, Casino.com, Club777 Casino, Les A Casino and Slots Heaven.
The Bavarian case illustrates the problem when state-v.-federal laws cause a conflict. As a European Union member, Germany has already been ruled against by the European Commission and told to bring its laws regarding online gambling in line with other countries. In theory, that should open up Germany to all EU-based online gambling companies, but as the Bavarian case shows, the federal mandates had no effect on the state-level case.
In that way, and also regarding the conflict in gambling matters within Germany between the state and national levels, the country mirrors the United States. Like Germany, the US has also been ruled in violation of international compacts concerning online-gambling services — in the US's case, the conflict came via a World Trade Organization (WTO) dispute. Yet even though a few US states are slowly opening up to online gambling, most of that important market remains "officially" closed, because most US states have yet to regulate the online sphere.
At the consumer level, of course, that just means confusion. The unidentified German punter thought that his online play was fully legal — and in -federal- German terms, it was — and the Bavarian player even cited the prominent advertising deals, separately featuring Boris Becker and the Bayern Munich football team, both of whom have major ad deals with online gambling sites.
The problem is, the German state didn't care about the overriding EU code. Here's what a prominent lawyer and contributor to online legal site Out-Law.com, Igor Barabash, had to say about the ruling:
"Unfortunately, the court did not fully evaluate whether the unlawful gambling rules under the German Criminal Code comply with EU law. There is a clear anomaly between for example, rules that allow a German person to visit a casino outside of Germany and those that prohibit the same casino games being played online within Germany."
Whether or not the German case can or will be appealed remains unclear, though its effects are already being felt. For operators serving Germany, the market has definitely been tinted grey. That means that the slow exodus of online services from the German market is likely to continue in the months ahead.
Bavaria
blackjack
EU
European Union
Germany
Mansion
Online gambling
sports betting
William Hill