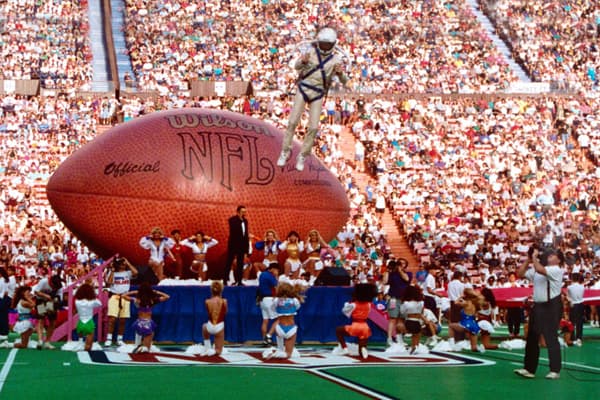 With the postseason fast approaching, it's crunch time for the teams vying for the final playoff berths
As we wind down the season, Week 15 is full of playoff implications for many teams and a chance for some teams to play spoiler. As usual, we'll break down all the matchups against the betting line.
To bet on all of this Sunday's games head over to www.gtbets.eu who accept NFL bettors from every US state and take all US Visa cards.
Jacksonville Jaguars at Miami Dolphins -7.5 OvUn 37.5 1:00 EST
The Jaguars head to Miami playing for 2013. At 2-11, they are far out of the playoff race, but players are still vying for spots at the club next season. Jacksonville ranks second to last in the league in total defense and total offense. Their defense held up during the first half of last week's 17-10 loss to the Jets, but the offense could not do much offensively as they were 2 for 16 on third downs. Chad Henne continued to struggle after his early success replacing Blaine Gabbert at quarterback; he has completed just over 47 percent of his passes in the last two games and thrown for just one touchdown and three interceptions.
Though, it was not all negative. Newly acquired Montell Owens had an outstanding game, the seven year veteran had a career game in which he gained 91 yards and ripped off a 32 yard touchdown run late in the game. He expects to get the start again against tough Miami rush defense as starter Rashard Jennings is still not cleared from his concussion.
Miami was once thought of as a playoff contender early in the season, but at 5-8, the Dolphins are far out of the playoff picture in the AFC and sit in last place in the AFC East. Offense has been a significant problem for the Dolphins and rookie QB Ryan Tannehill has been at the center of these struggles. He again struggled in a 27-13 loss to San Francisco last Sunday, throwing for just 150 yards on 17 of 33 attempts.
Chad Henne spent four seasons with Miami before accepting a backup job in Jacksonville this season.
The Line
Opened at Miami -7 and has moved to -7.5 after heavy action on the Fins. The total opened at 37 and is either at 37 or 37.5.
The Play
This interstate battle of two Florida teams is one of the more miserable matchups this Sunday. It's hard to trust either signal caller in this matchup as both have been wildly inefficient in recent weeks and we don't see that changing on Sunday. Though both teams are poor defensively, they are even worse moving the ball effectively. Chad Henne's first two games as a starter in Jax were a mirage, and he has fallen back to earth. Even a great matchup against Miami's poor pass defense is unlikely to jumpstart a miserable Jacksonville offense. We like this one to go under the total.
Under 37.5
Denver Broncos at Baltimore Ravens +3 OvUn 48 1:00 EST
Denver goes to Baltimore looking to improve their playoff position and win their ninth straight game. Even if it seems to be getting old, it is hard not to continue to talk about Peyton Manning's phenomenal first season in Denver. He leads the AFC in touchdowns and has a 104 passer rating good for fourth in the NFL.
Denver last played on December 6th, a Thursday Night Football game in which they handled the Raiders quite easily 26-13. Manning was 26 of 26 for 310 yards and a touchdown in that contest. Knowshon Moreno also filled in for the injured Willis McGahee and had an outstanding game, rushing for 119 yards and a touchdown.
Baltimore has fallen into a two game slide. They've lost back to back games after losing to Pittsburgh two weeks ago and lost in overtime to Washington this past Sunday 31-28. Their recent offensive struggles forced head coach John Harbaugh to fire offensive coordinator Cam Cameron and promote Jim Caldwell from quarterbacks coach.
Baltimore is not used to being ranked so poorly defensively. The Ravens normally stout defense have been porous this year, ranking 24th overall and 25th against the run. Injuries are likely a large part of their decline as well as age and fatigue. They have lost Ray Lewis, Terrell Suggs and Ladarius Webb for much of the season to injury. Linebacker Jameel McClain has also been ruled out this week.
The Line
This game opened at Baltimore +2.5 and has moved to +3 at most books, but +2.5 may be available at some. The total has not moved from the opening number of 48.
The Play
Woah! We understand Baltimore has had their problems but to be 3 point underdogs at home? We're not buying it, Vegas. The Ravens have not dropped two at home in quite some time and even though the Broncos are extremely talented, they are not in the desperate situation the Ravens are in. The division could easily still be up for grabs if they lose another game.
Denver will face a tough environment Sunday and are getting a little too much love from the public in the 2nd half of the season. They've faced a cupcake schedule, and this is one of their true tests before the playoffs. We like a motivated and angry Baltimore team to take out the Broncos in their house.
Ravens +3

Washington Redskins at Cleveland Browns -1.5 OvUn 43.5 1:00 EST
Washington is fresh off a road overtime victory at Baltimore but may be without their franchise quarterback Robert Griffin III. Tied with Tom Brady in quarterback rating, the young rookie has had an immediate impact on the Redskin franchise from day one.
Griffin practiced each day of the week but was limited. He's questionable for game day, and if he cannot go fellow rookie Kirk Cousins will take the start in his place. Cousins was impressive in short game action in the win over Baltimore, completing a touchdown pass to Pierre Garcon and then running in a two point conversion. Rookie running back Alfred Morris has also been impressive. He is coming off his third straight 100 yard game he could give the Browns 18th ranked run defense some trouble.
Cleveland has been equally as impressive of late, despite their poor start to the season. They have rattled off three straight wins and are playing effectively on both sides of the ball. Rookies Brandon Weeden and Trent Richardson look like pillars to build a franchise around, and the defense has stepped up big as of late.
The Line
This game is off the board at many books as Robert Griffin III's status is still up in the air. The line and total are subject to drastic changes depending on his status. He is headed for a game time call.
The Play
As impressive as RG3 and Washington have been, we still love the Browns in this matchup. They have steadily been improving every week, and Weeden has looked impressive the past few weeks at quarterback. With Josh Gordon coming into his own and a motivated Trent Richardson, the Browns have a good chance to win this game whether RG3 plays or not. Cleveland has been on fire the past few weeks and are finally starting to believe in themselves. We'll take the Dawg Pound at home regardless of RG3's status. Tune in close to this one to get the best line once a starter has been announced. It is our gut feeling Robert Griffin III will not play Sunday.
Cleveland -1.5
Indianapolis Colts at Houston Texans -9.5 OvUn 48 1:00 EST
The Colts face the Texans twice in the final two weeks of the season with the AFC South still up for grabs. After winning one game last season, Indy has had one of the best turnarounds in NFL history, now sitting 9-4 on the season.
First year quarterback Andrew Luck is one of the main reasons for the turnaround. Perhaps the top candidate for rookie of the year, Luck has been somewhat inconsistent of late but has played way above expectations in his rookie season. He rallied the Colts from 13 points down to beat Tennessee 27-23 last week.
The Colts will be without Donald Brown and Delone Carter this week, perhaps forcing starting back Vick Ballard into a career high in touches against a tough Houston run defense.
Houston is looking to bounce back after a beating at the hands of the Patriots Monday Night. In a game that looked like it was never close, the Texans were thrashed 42-14 in Foxboro. At 11-2, the AFC's best record, Houston controls their own destiny and can clinch a playoff spot with a victory on Sunday.
Luck could face a lot of pressure Sunday as the Texans lead the NFL in sacks with 16.5. He also is missing two starting offensive linemen who have been ruled for this matchup several days ago.
The Line
Opened at Houston -8 and has moved to -9.5 across the board. The total opened at 48 and is at 48 or 47.5 at most books.
The Play
Not many bettors could predict this large of a number for the Texans, but the matchup for the AFC South leaders is excellent. This squad is clearly motivated after their beating at the hands of the Pats on Monday and will be out for blood. Though their defense is still banged up in the secondary, the Texans pass rush should be highly effective against the Colts poor offense line on Sunday. Luck should have trouble getting rid of the ball and Ballard will have a difficult running between the tackles against Houston's ferocious inside run defense. We love the Texans to roll at home in this matchup.
Texans -9.5

Green Bay Packers at Chicago Bears +3 OvUn 43.5 1:00 EST
The Pack head to Chicago this Sunday with a chance to clinch the NFC North against their fierce rivals. Winning seven of their last eight games, Green Bay is flying on all cylinders. Even after going down 14-0 last week against Detroit, Aaron Rodgers led his team back, and the Packers won 27-20.
What makes their recent win streak more impressive is the injuries they've faced along the way. Losing Charles Woodson six games ago and Clay Matthews for the last four, Green Bay's defense has not been the same. They also were without receivers Greg Jennings and Jordie Nelson for extended stretches this season. Clay Matthews will give it a go this week, along with Jennings but Nelson, Woodson and defensive end C.J. Wilson are still sidelined.
Chicago faces the Packers in their worst stretch of the season. Losing four out of their last five, the Bears have fallen to 8-5 and out of the lead of the NFC North. They still have a one game lead on the first wild card spot, but are now in must win mode to make the playoffs.
The Bears have not been able to overcome injuries the way the Packers have. Losses to Brian Urlacher, kicker Robbie Gould and top corner Tim Jennings have hurt Chicago in recent weeks. They will also be without receiver Earl Bennett and will be forced to play Jay Cutler who is coming off a neck injury.
The Packers won the first meeting in this matchup 23-10 on September 13th. Cutler threw four interceptions in the loss.
The Line
The line opened at Chicago +2.5 but is now at +3 across the board. The total has moved to 43.5 from the opening number of 42.
The Play
Both of these teams need this game, and there is no shortage of love lost between these two teams. If we had to chose, we would probably go with the Packers, but we're liking a play on the total.
Both teams have been hurt and have focused more on their running game the past few weeks. The Packers have been running the ball 25 times or more in recent games and should have some success against a decimated line backing core of the Bears.
Offensively, the Bears are a power run team that should have success against the Packers vulnerable defensive line. Look for them to rely on Matt Forte and Michael Bush more especially since Cutler is coming off an injury. The weather looks to be quite chilly and could force teams to stick to their ground games rather than relying on their aerial attacks. We see this going under.
Under 43.5
New York Giants at Atlanta Falcons pk OvUn 50.5 1:00 EST
The Giants go to Atlanta leading the NFC East with an 8-5 and seem to finally be getting into their second half grove – albeit with three weeks left in the season. New York put up monster numbers against New Orleans last week in a 52-27 victory and forced four turnovers.
Eli Manning has finally gotten out of his mid-season slump and has had three straight above average games. He's thrown eight touchdowns to go with two interceptions in his last three games.
The Giants defense may give up yardage, but they rank highly in a few key categories. They are second in both turnovers and interceptions and have 31 sacks. The G-men's pass rush is led by a tough front four who has accounted for 17 of their 31 sacks.
New York will be without Ahmad Bradshaw forcing David Wilson into the starting lineup. The rookie was sensational last week, rushing for 100 yards and two touchdowns.
The 11-2 Falcons received their second loss of the season last week at the hands of the Carolina Panthers. Trailing most of the game, even late game heroics from Matt Ryan could not make up for the game Cam Newton had against the Atlanta Defense.
Atlanta's passing attack could be without top receiver Roddy White as he is questionable with an ankle injury. Still, Atlanta's pass defense seems to be effective no matter who is out there. It's their running game that has the problem. Even against the Panthers bottom five rush defense, Michael Turner and Jacquizz Rodgers managed just 35 yards on a combined 11 rushing attempts.
The Line
This game opened at a pk, which is still available at some shops along with Atlanta -1.5. The total opened at 52 and is now to 50.5 across the board.
The Play
It's hard to not like the Superbowl Champs in a late December matchup in a critical game. This game has playoff implications for both teams but means much more for the Giants who are still playing for a playoff spot.
Atlanta looks like it could be a bit of trouble until it gets its run stopping under control. Even without their two top backs, the Giants look poised to run the ball very effectively against Atlanta. A QB's best friend is a good play action and run game, so Eli should be able to air it out with ease even against a tough Atlanta secondary.
Despite having a superb season, Matt Ryan has taken plenty of sacks this year, and the Giants can easily bring pressure with just their front four. On top of that, Roddy White might not play forcing Harry Douglas into a starting role.
We like the G-men on the road — Giants pk

Minnesota Vikings at St. Louis Rams -3 OvUn 38.5 1:00 EST
The Vikings head to St. Louis in a must-win situation to keep their playoffs alive at 7-6. After ending a two game losing streak last week in Chicago, St. Louis is still in the hunt for a wild card spot.
The 21-14 home win over Chicago was led by none other than Adrian Peterson. Perhaps the best running back of the current generation, Peterson ripped off big gain after big gain, carrying the ball 31 times for 154 yards and two touchdowns against the Bears. He currently leads the league in rushing by a large margin and should run away with the rushing title.
As good as Peterson has been, Christian Ponder has been the exact opposite. He has the worst quarterback rating among NFC starting quarterbacks and has failed to throw for 100 yards in a game three times, including 91 yards in last week's game against Chicago.
The Rams at 6-6-1 are still in the postseason hunt but would be eliminated with a loss against Minnesota. They won a gritty game against Buffalo last week, 15-12 in a game where both teams struggled to score.
St. Louis has not been very good offensively all season and has been kept in games by their defense. The Rams average just over 18 points per game good for 29th in the league. They have only scored four offensive touchdowns in their three game win streak.
Defensively, they present a tough matchup for Peterson. Their rush defense ranks among the best in the NFL and has not allowed an opposing running back to gain more than 65 yards in the past three games.
The Line
The game opened at Rams -3, which is still available at some shops. However, there is a variety of lines available for this one including St. Louis -1, -1.5 and -2.5. The total opened at 38 and is now at 38.5 or 39.
The Play
It's hard to bet against "All-Day" Adrian Peterson, but if there is any week to wager against the future Hall of Famer it might be this one. The Vikings can't continue to win with basically no passing game. Still without Percy Harvin, their receiving core has been one of the worst in all of football and Ponder has regressed to a level where the coaches don't trust him throwing downfield. The Rams also defend the run better than anyone lately, leaving Peterson with a particularly tough matchup against a likely nine defenders in the box.
Also, Minnesota's defense has been mostly poor the past several weeks so St. Louis should not have a problem moving the ball through the air or on the ground. They have even more to play for than the Vikings as a loss would eliminate them from playoff contention.
We like St. Louis at home in this matchup – Rams -3
Tampa Bay Buccaneers at New Orleans Saints -3.5 OvUn 3.5 1:00 EST
Tampa is another team that is facing the brink of elimination this weekend as they head to New Orleans. The Buccaneers have lost three straight games and blew a late game lead last week to lowly Philadelphia as Nick Foles threw a touchdown pass to win the game as time expired. Tampa lost the game 23-21. They are now two games behind wild card leaders Seattle and Chicago and have many other teams vying for those spots.
New Orleans at 5-8 is not mathematically out of the playoff picture yet, but has an extremely slim chance of making the postseason. Last week, they were taken to the woodshed by the Giants losing 52-27. However, the Saints are still playing for pride and the team finally has the offseason bounty scandal behind them. During the week, former NFL commissioner Paul Tagliabue overturned the suspensions of many of the players involved in the scandal.
The Saints won the previous meeting this season, beating Tampa 35-28 on October 21st.
The Line
Opened at New Orleans -4.5 and is now at -3.5 at most books. The total opened at 54 – the largest number this week – and hasn't moved.
The Play
Bettors may be salivating at home seeing Brees facing the worst past defense in the NFL at just -3.5 points, but we don't see it that way. The Saints have had a rough couple weeks and have looked horrible on both sides of the ball. They just are not a particularly good team this year.
Tampa still has a lot to play for and should be able to air it out deep and control the clock with rookie sensation running back, Doug Martin. Although this one could honestly go either way because of the poor defenses, we like Tampa to take away the Saints run game and force Brees into another week of poor decision making.
Buccaneers +3.5

Seattle Seahawks at Buffalo Bills +5.5 OvUn 43 4:05 EST
Seattle may be playing the best football currently out of any team in the NFC. The Seahawks had the largest margin of victory in any NFL game last week, beating Arizona 58-0. With an 8-5 record, Seattle is the top wild card in the NFC.
The Seahawks have done it all year with the same formula, a strong defense and a power running game. Lynch has been the catalyst and has career highs across the board as he makes his return to Buffalo. Last week, he rushed for 128 yard on just 11 carries and had three touchdowns.
Seattle has not been accomplished on the road this year, but won their most recent road meeting in Chicago and look to turn the corner.
The Bills at 5-8 are not mathematically eliminated from the playoff picture yet, but they will need to win out and get help from several other teams. Buffalo lost in a gritty low scoring game last week to the visiting Rams 15-12.
Head coach Chan Gailey has come under fire for his team's performance but got a vote of confidence from general manager Buddy Nix last week. He's been especially criticized for use of running back C.J. Spiller. Spiller has the best yards per carry average in the NFL at 6.6, but only received seven carries against the Rams last week. Fred Jackson, Buffalo's harder runner is now out for the rest of the season forcing Spiller to carry the full load the rest of the way.
This game is the Bills' annual game in Toronto, Canada.
The Line
This game opened at Buffalo +3 but after heavy action on the Seahawks it has moved to +5.5. The total opened at 42 and has moved to 43 across the board.
The Play
Even though, Buffalo isn't out of the playoff picture technically their postseason hopes are all but dashed. This team doesn't have their heart in it anymore, and some of the players don't seem too happy playing for their head coach. Buffalo QB Ryan Fitzpatrick has been atrocious over the 2nd half of the season and will likely be on his way out in Buffalo. Not only that the Bills are without their starting center, Eric Wood which causes all kinds of problems for the offense. Lynch is also facing his former team and him and his teammates will be motivated in this one.
Seattle are our pick on the road in this matchup. Seahawks -5.5
Detroit Lions at Arizona Cardinals +6.5 OvUn 43.5 4:05 EST
The Lions haven't had their season go the way they wanted after their first postseason appearance in 11 years last season. At 4-9, they are well out of the playoff hunt and playing for pride.
Last week, they got out to an early 14-0 lead against Green Bay but per usual – blew the lead late and ultimately lost 27-20. However, the Lions have not been getting blown out, they have lost six games by less than seven points this season. They have also had their fair share of injuries as defensive tackle Corey Williams was placed on the injured reserve Wednesday, and Brandon Pettigrew is questionable for Sunday.
Calvin Johnson has over 1,500 receiving yards for the third straight season and is just 303 yards shy of passing Jerry Rice for all time receiving yards in a season.
Arizona has also had a disappointing season. No one expected the Cardinals to be a contender this season, but when they started the season off 4-0 heads were turning around the NFL. Well, the team then lost its next nine straight games. Last week, they suffered a 58-0 beating at the hands of Seattle, the largest loss in franchise history and one of the worst losses in NFL history.
Coach Ken Whisenhunt apologized to the fans and promised a better effort from his team coming forward. Whether that will happen remains to be seen… Ryan Lindley will get the start in the revolving door of quarterbacks that Arizona fans are accustomed to – but he may have a short leash. There truly are not many positives to dwell on in regards to Cardinals abysmal season.
The Line
Arizona opened at +3 underdogs, but this one has been bet massive in favor of Detroit. The line has swelled to +6.5 and +7 in some places. The total has not moved off the opening number of 43.5.
The Play
If there is a game we're not interested at all in betting this week, it would be this one. On paper, it looks like a sure fire Detroit wager, but at a closer look the matchup is not especially great for Detroit's depleted receiving core. Arizona was utterly brutal last week, but often times teams come out a lot stronger once they have hit rock bottom. A +6.5 and possibly +7 dog is extraordinarily hard to say no to in the NFL so we'll go with Arizona, but we do not love it.
Our lean is the Cardinals +6.5 but we're leaving this one off our betting slip this week
Carolina Panthers at San Diego Chargers -3 OvUn 45 4:05 EST
The Panthers face the Chargers after an impressive win against playoff bound Atlanta last week. The 30-20 victory was perhaps the high point of a disappointing season for the franchise. Racking up a season high 475 yards of total offense against the Falcons, Carolina got the best of their divisional rival the second time around.
Despite a slow start to the season and missing the postseason, the Panthers have to be happy about the play of 2nd year QB, Cam Newton. He has really turned it on as of late, throwing or rushing for eleven touchdowns in the past three weeks and just one interception. He had a highlight reel 72 yard touchdown run last week against Atlanta to seal the game.
The Chargers have also not lived up to expectations this season but showed flashes of brilliance last week against Pittsburgh. Going to Heinz Field – a place they have not won in 15 straight appearances – San Diego took it to Pittsburgh early and held on for the victory, 34-24. It was their first win against a team with a winning record.
Regardless of last week's victory, changes are likely coming to San Diego. Norv Turner is rumored to get the axe after the season, and there could be wholesale personal changes across the board.
The Line
This game has not moved from the opening San Diego -3 number. The total also has stood still at 45.
The Play
It was a feel good win for both of these downtrodden teams last week, but only one gets to walk away with a victory again this Sunday. San Diego's pass defense has been especially weak all season, and while their run defense has been exceptionally good – ranked 6th in the league, it may not fare so well against the Panthers unorthodox rushing attack. Rarely running with their half back in a traditional sense – Carolina uses a variety of formations and Cam Newton to spur their running game.
Also, the Panthers defensive line has been especially effective as of late at rushing the quarterback, which could be a problem for Rivers. He's still without starting guard Jared Gaithers and has taken the second most sacks in the league. We'll take Carolina on the road.
Panthers +3
Kansas City Chiefs at Oakland Raiders -3 OvUn 44 4:25 EST
The Chiefs have had a rough season both on and off the field. At 2-11, they were out of the playoff hunt over a month ago and have dealt with the loss a teammate, Jovan Belcher under tragic circumstances. He murdered his girlfriend then turned the gun on himself.
After beating Carolina two weeks ago, the Chiefs laid an egg against Cleveland losing 30-7. The start looked promising after the game began with an 80 yard touchdown run by Jamal Charles, but Kansas City failed to score after their opening drive. Charles has been one of the most consistent backs in the NFL as of late, rushing for 100 yards in four straight games.
Oakland has lost six in a row since beating the Chiefs in an October 28th meeting, 26-16. They last played on Thursday Night Football last week losing to Denver 26-13. The long layover has allowed some Raiders players to get healthy, including running back Darren McFadden and Richard Seymour.
Oakland may be auditioning players for next season over the next few games, most notably former Ohio State quarterback Terrelle Pryor.
The Line
Opened at Oakland -1.5 and has moved to -3 due to heavy action on the Raiders. The total opened at 42 and has moved to 44 at most books.
The Play
The road team has had plenty of success in the series, and though the Raiders have had a long rest since their Thursday Night matchup, it's hard to see signs of life in this franchise. The Chiefs still seem to be playing hard for their coach and have one of the most consistent runners in football in Charles. We take Kansas City on the road.
Chiefs +3
Pittsburgh Steelers at Dallas Cowboys +1.5 OvUn 44 4:25 EST
Pittsburgh is in must win mode as they head to Dallas at 7-6. Holding onto the AFC's last wild card spot they have competition from a number of teams vying for playoff position.
The Steelers played one of their worst games of the season last week, losing to the lowly Chargers 34-24. After trailing most of the game, Pittsburgh made a run late and Roethlisberger finished with three touchdowns and 285 yards, but it was not enough.
Pittsburgh's number one ranked defense is also banged up, especially in the secondary. Keenan Lewis and Cortez Allen are questionable with hip injuries, and Pro Bowl cornerback Ike Taylor is out with a broken ankle. Rookie David DeCastro will also start make his first start of his career after being knocked out in the preseason with a knee injury.
Dallas looked impressive in recent action and has an identical record with Pittsburgh at 7-6. The Cowboys won another tough game against an AFC North team last week, the Cincinnati Bengals. The Cowboys rallied late and kicked a game winning field goal as time expired to win 20-19 at Cincy.
Dallas has looked fantastic offensively as of late but could be without one of their best weapons this Sunday. Dez Bryant suffered a broken index finger in the win and is likely to play against Pittsburgh, but it is a question how effective he will be.
The Line
The game opened at pk and is now at Dallas +1.5. The total has not moved from the opening number of 44.
The Play
Dallas as a home underdog against a Pittsburgh team that is coming off a rough loss to San Diego looks appetizing to bettors, but the oddsmakers may know something we don't. Dallas has been brutal at home this year, and despite Pittsburgh's injuries defensively, they are still the NFL's top defense.
Tony Romo has a terrible win loss record for this time of year and always seems to blow crucial games – Ben Roethlisberger is the total opposite. He comes through when it matters the most, and I think he wills his team to a victory this Sunday. We'll take the Black and Gold on the road.
Steelers +1.5
Bet on all Sunday's game now at www.gtbets.eu