Seattle Seahawks at Arizona Cardinals +6.5 Total: 40
Thursday, October 17th, 2013 TV: NFL Network 8:25 EDT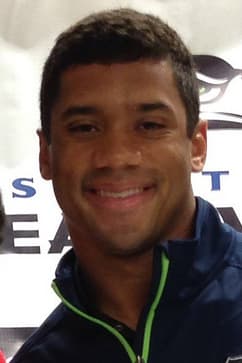 The Seahawks head to Phoenix in the midst of an 11 game home winning streak and hope to replicate their home success on the road this season. At 5-1, Seattle is leading the NFC West by a fair margin as they head to Cardinals Stadium to take on divisional rival Arizona.
Seattle notched their fifth victory against the Tennessee Titans last week bouncing back from a 34-28 defeat to Indianapolis in Week 5. Russell Wilson threw for 318 yards in the game and running back Marshawn Lynch totaled 155 all-purpose yards and two touchdowns.
Seattle's defense is ranked number one in the league in yardage allowed and again was dominant against Tennessee's offense. To be fair Tennessee was without their starting QB and featured normally backup quarterback Ryan Fitzpatrick in for Jake Locker.
However, there were a few injury concerns in the victory. Defensive end Chris Clemons may be out on Thursday after he hyperextended his knee in a fumble pile-up on Sunday. Linebacker Bobby Wagner missed last week's game with a high ankle sprain and is progressing well but may not be able to go against Arizona.
Tight end Zach Miller is expected back this week after missing the last two games with a hamstring injury. Finally, free agent wide receiver signing Percy Harvin is expected to start practicing this week but won't be able to play in Thursday's contest.
Arizona broke out for 400 plus yards of offense last week but still fell 32-20 against the San Francisco 49ers. Turnovers, again, have been a problem for the Cardinals who committed four in the loss, including two Carson Palmer interceptions.
The bright spots for Arizona include Larry Fitzgerald's first 100 yard game of the year. "Fitz" went off for six catches, 117 yards and a touchdown despite being limited all week with a sore hamstring. Rookie running back Andre Ellington was also impressive, rushing for 56 yards and a touchdown and catching 5 balls for 36 yards.
Defensive Calais Campbell was carted off the field via stretcher in the loss but was at team meetings on Monday evening. He will likely be out Thursday and back for Week 8. Fitzgerald continues to not play at 100 percent, but all indications are that he will suit up against Seattle.
The Line
This game opened at Cardinals +6.5 and has held at that number at most books, but some have moved the game to +7. It is likely this gets pushed to +7 everywhere at game time. The total opened at 40 and again is still around that number, but some sportsbooks have pushed the number to 40.5.
The Play
It is hard to love either side in this game because both teams are somewhat injured as the season closes in on its halfway point. This adds a wild card element to who finishes on top but I do like the total.
The Under 40 does look attractive for a number of reasons. Seattle's defense is the best in the league and Arizona's defense has quietly performed admirably all season long. The Seahawks don't normally blow people out or run up the score, though occasionally they destroy teams that cant' stop their run game, but I think Arizona will be at least proficient in this regard.
Neither of these teams are not too aggressive offensively and while Arizona turned the ball over a few times last week, they have to know that making those same mistakes against Seattle's defense will end this game quickly for them.
Carson Palmer will have to rely on a haggled Fitzgerald and a suspect running game to put up points in this matchup. I could easily see both of these teams moving the ball but stalling in the red zone and putting up field goals. This is a divisional contest that should be "grind it out", slow-paced affair.
Even if Arizona can't seem to get it going, Seattle won't run up the score. 40.5 is a low number, but I think this game stays under easily. Both of these teams have played some low-scoring games this year, and injuries are an important part of the game for continuity.
Take the Under 40.5 with Topbet.eu.