NFL Super Bowl XVLII – Sunday, February 2nd, 2014 6:30 EDT on FOX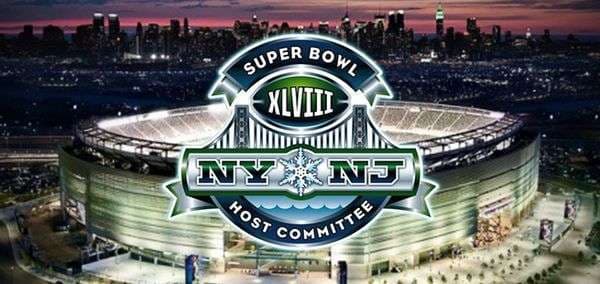 Superbowl fever is upon us again as the Denver Broncos face the Seattle Seahawks for the biggest prize in football
Seattle Seahawks at Denver Broncos -2.5 Total: 47
The two teams with the best regular season records will meet in what will be the coldest Super Bowl in the past 50 years this Sunday. A massive betting event for the entire world, not just the United States, the Super Bowl will attract legions of bettors as everyone looks to get their money down on the big game. This year's game is expected to break the record in Las Vegas for the most bet Super Bowl in history.
I'll be breaking down this game more extensively than my previous write ups this year and offering players my favorite picks in this year's big game. We at SportsBettingOnline will also let players know our favorite Super Bowl prop bets. Good luck on the final game of the season and we hope to see you back in the fall!
I'll be breaking this game down position by position, analyzing the matchups and then giving out my pick.
Remember to bet on this game at www.bovada.lv the best US facing sportsbook.

Quarterbacks
It is clear Peyton Manning is one of the greatest quarterbacks to ever play the game, but Russell Wilson has made it clear that he is a force in this league and the Seahawks franchise quarterback for years to come.
Manning is a student of the game, not to that Wilson isn't an intelligent passer, but Peyton is a master technician and Xs and Os genius. His ability to read a defense, especially pre-snap is second to none in the league.
Wilson is a different type of passer. He excels outside the pocket and is extremely efficient with his passing attempts and rarely throws interceptions. His legs are another strong weapon that makes him an elite player at the position.
Edge: Denver
No surprise, Denver wins this position battle, but it is not a runaway victory. Manning's matchup will be the toughest he has faced this season, but his skill at the position is still unmatched.
Receivers
Few teams can match Denver's firepower of Eric Decker, Demaryius Thomas, and Wes Welker. All three are every down players in the Broncos' record breaking offense and would likely be no. 1 receivers on other teams. Let's not forget about tight end Julius Thomas who is a force in his own right.
Seattle's receiving corps is a much lesser-known group, but they are an undervalued bunch. Mostly led by Golden Tate and Doug Baldwin for much of the season, jump-ball specialist Jermaine Kearse has emerged as a deep ball threat, as well. The news that injury plagued offseason acquisition Percy Harvin will be near 100 percent for this contest is another thing in Seattle's favor. Harvin is a game breaker when healthy and could burn Denver's secondary with his ability with yards after the catch.
Edge: Denver
Again, this one goes to Denver due the amazing amount of talent they have on that side of the ball. Sure, Manning makes any receiver look better, but few teams have these kinds of weapons on offense. Throw in Knowshon Moreno as a pass catching back, and you have an even more stacked unit.
Seattle has a talented bunch as well, but their run-first attack has kept them out of the headlines for much of the year and the week leading up to the Super Bowl. They are a bit undervalued compared to Denver's marquee names but could surprise.
Running Backs
Another close one here, the Knowshon Moreno and Montee Ball attack has been unbelievable for Denver, especially Moreno who was nearly cut in training camp. An expert blocker and a strong receiver in the flats, he will be a key factor in this one.
As talented as these backs are, Marshawn Lynch is in a league of his own. Lynch is the purest power-runner we have seen in a long time in the NFL and is a tough matchup for even the strongest of defensive fronts.
Edge: Seattle
Seattle's offensive line is part of the reason they get the edge here. Giving Lynch a strong start to each run so he can get that extra push is one of the big reasons for his success. He seems fueled by contact and through Denver's defense has done a praiseworthy job against the run as of late. Bad matchups do not seem to matter for Lynch.

Defense
Seattle is a clear cut winner in this category, but Denver's defense is a unit that deserves a lot more ink than they are getting. Both of these defenses are superior units, but one of them is elite.
The Seahawks do not have a true weakness defensively. The one area they did struggle at certain points this season was their rush defense, but have been stout against the run in these playoffs. Their defensive line pass rush is one of the best in the league. Few teams generate more pressure up front.
Their secondary one of the best ever assembled in NFL history. Even against the best receiving corps in the league, I think the matchup favors the Seahawks through the air. Richard Sherman and Kam Chancellor will go down in history as some of the best late round talent (drafted in 5th round) ever. Earl Thomas is one of the best safeties in run support and has excellent instincts downfield. There is no weakness in the Seattle secondary.
While Denver's defense has been strong against the run for most of this season, the loss of linebacker Von Miller to an ACL injury has hit them more with their pass rush. They simply do not generate pressure on the quarterback like they did last season, or since the loss of Miller.
The secondary has been hit or miss for much of the year, but they are facing Seattle playing some their best football of the year. Champ Bailey is back to being a nearly every down player and Dominique Rodgers-Cromartie has had a nice bounce-back season.
Injury Updates
Seattle:While several players missed some practice last week back in Seattle. The team should have a near full strength squad when they head into Denver. As I mentioned previously, Percy Harvin is ready to roll and has stated that he 'won't leave anything in the tank' come Sunday.
Denver:For the Broncos, many players were on the report last week but since have been taken off.. Knowshon Moreno is the most pressing concern, but it looks like he is almost certain to play through his rib injury.
Weather
This has been a hot topic for the past week because the game is outdoors and in a cold weather city. The "polar vortex" the US has experienced the past week should be long gone come game time, and the forecast projects highs of around 37 degrees around kickoff. There may be some residual snow or freezing rain, but for the most part things look clear.
Commissioner Roger Goodell and the league have stated the game could be postponed or rescheduled due to extreme weather conditions but that no longer looks like a possibility. However, Las Vegas sportsbooks and offshore have stated that bets made before the game will stand regardless of a change in date or postponement.
The Line
The Seahawks actually opened up as -1.5 to -2 favorites and the bookies took heavy action immediately on the Broncos just after opening. This had moved the line all the way to Denver -3 before most sportsbooks settled on a Denver -2.5 line. Seahawks backers may get a late move to +3 when it comes around to game time as many public bettors rush to get their bet in on the big game.
The total dropped from an opening number of 48 to 47 at most books. 46.5 is a number being seen at some books currently but is few and far between. Any severe weather reports could potentially push the total downward.
The Play
There are no more two deserving teams to be in the Super Bowl than Denver and Seattle. This is not a Wild-Card seed running the table and getting hot for the postseason. These are the two best teams in the regular season, the juggernauts of each conference going head to head with everything on the line. This will be one to remember.
I think the game will be close, and have the utmost respect for everything that the Broncos accomplished this season, but I can't help but be drawn to the Seahawks. Seattle has a formula that is perfect for winning playoff football games.
They do not turn the ball over, run the ball extremely effectively and have a ferocious defense. While the Broncos run defense has been much better in the second half of the season, no one has been able to stop Marshawn Lynch and the Seahawks offensive line. Lynch has rushed for nearly 250 yards and three touchdowns in two playoff games so far. One of them against San Francisco's elite rush defense.
Few teams have been stronger in taking care of the ball and limiting mistakes while forcing turnovers on defense. While no team has stopped Peyton Manning completely, the Chargers strong secondary did manage to power them to victory against the Broncos in the regular season. Seattle's secondary is easily the toughest test the Broncos offense has faced this season, and I think Manning will easily have his worst game of the season in the Super Bowl.
My x-factor for this contest is Percy Harvin. I already think Russell Wilson and his wide receiving corps are underrated, and a healthy Harvin adds a whole other dimension to this offense. Not only that, he will be returning kicks and punts and in a game where field position means so much – this is a factor few are thinking about. I love Harvin as an outside shot to win MVP at 16/1 at Bovada.lv.
I see little value with Denver in this game from a handicappers' perspective, especially if this game goes to +3 before kickoff. I have huge respect for the Broncos, but in my mind Seattle is the most complete team in the league. Their franchise should get their first ever Super Bowl Championship this Sunday.
Pick: Seahawks +2.5

Bet on the Superbowl now at
www.bovada.lv
the number one USA sportsbook