More updates from New Jersey, where the possible advent of full-blown sportsbetting in a second US state (after Nevada), continues to be stymied by the efforts of the United States' largest sports associations. The latest wrinkle, however, adds an unexpected twist: It's been publicly revealed that the federal judge who has consistently ruled in favor of the sports leagues and their interests has a brother who is not only an NFL player, but who is continuing to seek employment within that football league.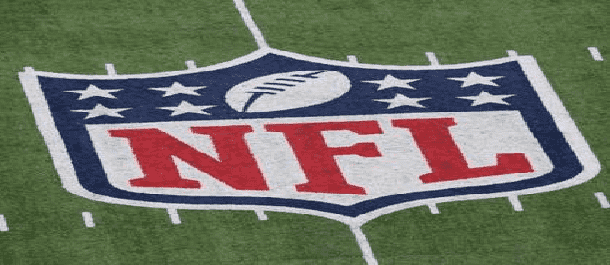 That's a problem for the leagues, at the least, raising the possibility that US District Judge Michael J. Shipp may be forced to recuse himself from the case over what could be conceived as an ongoing conflict of interest. If that occurred, a replacement judge would be selected by lot from the US Third Circuit's rotation of eligible judges, offering the possibility that New Jersey's pro-sportsbetting interests and claims of unconstitutional behavior in the form of the US's federal-level PASPA law might receive a thorough reexamination.
All that's a long way off, but here's what is known. About a week and a half ago, the ongoing linkage between Judge Shipp's brother and the NFL was publicly revealed on the US-based Sports Law Blog, which covers a lot of stories where sports business and legal interests meet.
It was already well known that Judge Shipp's brother was Marcel Shipp, a former standout college back at the University of Massachusetts who then went on to play eight years (2001-08) for three different NFL teams. Marcel Shipp played three more years, through 2011, for a "minor league" pro football team after his NFL days; he was a solid running back, and 11 years is an overlong pro career for that position.
If that was all there was to the story, it probably wouldn't matter. Marcel Shipp's NFL career was over by the time that his brother began hearing the case, in which the NFL is the anchor of the legal effort against New Jersey. However, as publicized via the Sports Law Blog, Marcel Shipp was selected in 2013 to be a Bill Walsh NFL Minority Coaching Fellow, which is an NFL-backed program designed to train minorities — typically retired players — for possible careers as assistant coaches.
Marcel Shipp did his stint as a Minority Coaching Fellow in 2013, as much of his brother's judicial work concerning the NFL's efforts to block New Jersey's sportsbetting plans was ongoing. Marcel Shipp worked with the Cardinals, and having now exited the coaching-training fellowship, he'c continuing to try to land a coaching gig with an NFL team.
The news of brother Marcel's ongoing aspirations to land a full-time NFL job didn't pass by New Jersey officials, including New Jersey State Sen. Ray Lesniak, one of the primary sponsors of several pro-casino and pro-gambling measures in the Garden State. It took Lesniak only 24 hours to issue a public call for Judge Shipp to step down from his ongoing role in judging the case, and that less than a week after Shipp, as expected, issued a preliminary judge barring the introduction of real-money sports wagering at New Jersey's Monmouth Park Racetrack.
Judge Shipp himself has declined to comment on the matter, even as he has continued to listen to further submissions and arguments in the case.
Conflict of interest or not, the recent revelations add another layer of complexity to the case, and add another possible avenue of appeal if Judge Shipp continues to adhere to previous form in ruling in favor of the leagues' interests. While Judge Shipp himself has not been accused by anyone of acting in an untoward manner, the NFL in particular among the American sports associations connected to this case has long been connected to underhanded legal and political behavior of various forms.
The NFL has also been a primary force battling the legalization on the federal level of other forms of i-gaming, out of purely selfish interests; gamblers on poker and casino games are often also sports enthusiasts, and the NFL desires to have as much control over its target consumers' discretionary income as legally possible… or a bit beyond that threshold, wherever achievable.
The latest episode in the NJ sports betting fight isn't likely to be resolved before 2015. Whether Judge Shipp will be a part of the matter when it's finally resolved is now also anyone's guess.
Judge Shipp
Marcel Shipp
Michael Shipp
New Jersey
NFL
NJ sports betting
Ray Lesniak
sportsbetting