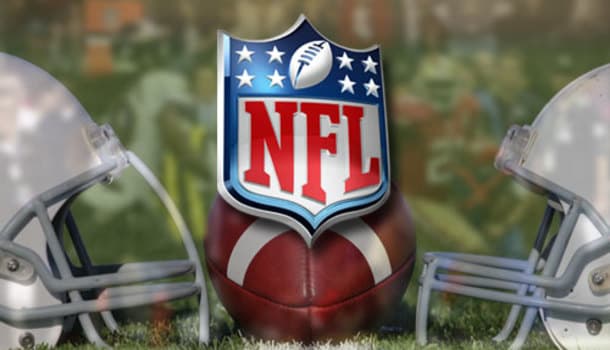 Date: Sunday, October 4th 2015
The Baltimore Ravens escaped Pittsburgh with a win on Thursday night to kick-off week 4, but there's plenty of action left. Last week I went 3-0 ATS and will look to do the same.
New England and Tennessee are both on a bye this week. The Jets and Dolphins are in London, England this week as well, so I'm going to lay off that match-up.
Join GTBets to get up to $500 in first deposit bonus cash, plus reload bonuses on every qualifying deposit. Select your favorite NFL team to get points off the spread as well.
Chiefs vs. Bengals Picks
Point Spread: Chiefs +4 (-110) vs. Bengals -4 (-110)
The Cincinnati Bengals (3-0) is my play of the week against the Kansas City Chiefs (1-2). I wouldn't be surprised if the Bengals blow out the Chiefs by 20-30 points.
Andy Dalton has looked great this season and the run game is as strong as ever. The Bengals are averaging 28.3 PPG (7th), 285.0 PYPG (5th) and 129.3 RYPG (8th).
The Chiefs secondary is terrible. Kansas City is giving up 287.0 PYPG (29th), which has resulted in them allowing a lot of points (29.7 PPG – 29th).
Jamaal Charles is the best RB in the NFL, but he can't do everything. The Bengals are a physical defense and Charles isn't going to have much room to manoeuver
Cincinnati have won the last three H2H games as well and two of those wins were by double-digits. I wish we were getting a FG point spread, but I'm confident at -4 still.
Best Bet: Cincinnati Bengals -4 at GTBets
Vikings vs. Broncos Picks
Point Spread: Vikings +7 (-120) vs. Broncos -7 (+100)
The Vikings (2-1) and Broncos (3-0) don't play each other often, but they always end up playing close games. I'll gladly take the TD on the point spread in this match-up.
Minnesota struggled in their lone road game against the 49ers in week one, but I expect them to keep this one within striking distance. Both defenses should make some stops.
Denver averages 24.7 PPG and 290.7 YPG (30th) – not numbers you expect from a Peyton Manning-led team. The Vikings aren't much better in these two categories.
However, the Vikings are ranked 3rd in rushing yards (144.3 RYPG). Denver have the best defense, but they are slightly worse against the run, which benefits the Vikings.
I believe the Broncos win late on a FG, but they won't cover the point spread.
Best Bet: Minnesota Vikings +7 at TopBet
Texans vs. Falcons Picks
Point Spread: Texans +6 (-110) vs. Falcons -6 (-110)
Houston (1-2) are struggling and things aren't going to get better this week. The Falcons (3-0) are still undefeated with two road wins and I'm sure they're happy to be home.
The Falcons have an elite offense that's averaging 29.7 PPG (5th) and 411.7 YPG (3rd). A problem last year was QB protection, but Matt Ryan has only been sacked four times.
Watt and Clowney will look to pressure Ryan, but the entire Texans team only have four sacks this season. If they can't make Ryan move in the pocket – he'll pick them apart.
Arian Foster is a game time decision, but even if he suits up, I expect him to be limited in this game. The Falcons are only giving up 95.7 RYPG (13th) on defense.
The secondary has had problems, though, as Atlanta are allowing 282.3 PYPG (25th) and 24.0 PPG (18th). Ryan Mallett and the Texans offense are only scoring 18.7 PPG (24th).
This point spread isn't small, but the Falcons are strong at home and will cover ATS.