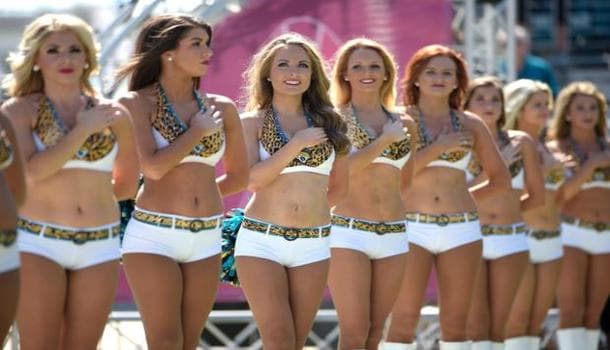 I opened up with a 2-2 record during last week's NFL preseason match-ups. I hit one total and one underdog. It's a reasonable start, but I'll look to turn things around this week.
The starters should get a good run this week before sitting out next week.
This is the best week to bet preseason and I have several NFL week 3 preseason predictions to share with our readers. Let's get right into things and take a look at my best bets.
NFL Week 3 Preseason Best Bets
Minnesota (3-0) have done nothing but win in the preseason, while the Cowboys (0-2) have been unable to get anything going. I expect both trends to continue in this match-up.
Despite being week 3 – I don't expect to see too much of Tony Romo. Weeden is injured, which means we'll likely see quite a bit of the 3rd and 4th string QB's (Vaughn & Showers).
Scoring has been a huge problem for the Cowboys, as they're only scored 13 points between two games. They've allowed 40 points. The Vikings are averaging 20 PPG (OFF) and 10.3 PPG (DEF).
The Cowboys went 0-4 in the preseason last year and the same will happen this year.
I love the Washington Redskins (2-0) against the Baltimore Ravens (1-1). I almost bet on the money line, but with this being a road game, I'm sticking with the Redskins point spread.
RGIII is injured – what else is new? But, that's great news for bettors. McCoy and Cousins are now in a battle and I expect to see the best out of these two QB's in this match-up.
Joe Flacco is having a terrible preseason and has multiple turnovers in limited action. He'll get more playing time this week, but I expect the Redskins defense to continue playing well.
This is going to be a close game and getting +4 points on the Redskins is an easy bet.
I've been betting the Philadelphia Eagles (2-0) totals during the preseason, but the total is high this week and I'm not sure the Green Bay Packers (1-1) are going to put up many points.
Chip Kelly isn't going to let up, as he's ultra competitive. I believe the Eagles will come out like they have all preseason and score points – the Eagles are scoring 38 PPG.
Nelson is out and the Packers aren't going to want to risk other major offensive contributors too much in this game. This line is a steal and I'm loading up on the Eagles to dominate.
GB may be tough at Lambeau, but this is the preseason, bet on the Eagles to cover ATS.
Teaser Bet for Week 3 of the NFL Preseason
I'm keeping it simple, as this is still the preseason, but I couldn't pass up this 2-team 6-point teaser. The Redskins at +10 and Bears at +10 should cash with ease this weekend.
The Chicago Bears (2-0) are playing the Bengals (1-1) in Cincinnati.
Chicago have scored 25 PPG and allowed 10.5 PPG through two preseason games. The Bears are likely to give the starters a longer run. The Bengals lost last week, but won at home in week 1.
Cincy don't have the most depth, so hopefully the starters don't play too long in this one, but even if they do I'm not worried. We're getting +10 points and I can't imagine a blow out.