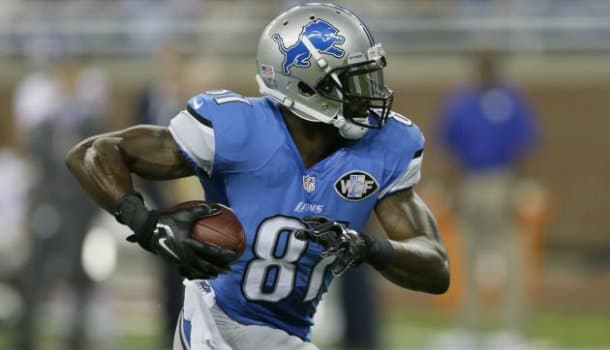 The season started off nicely for us in the opening week. Both teasers hit (2-0 / +5U), as I was able to avoid Chicago, which I'm sure cost a lot of handicappers in week 1. This week looks tougher though, so tread lightly and remember you have all season to produce a nice ROI.
Bet on NFL teasers at BetOnline this season. They offer a wide selection of teaser options with great payouts plus you can earn up to a $1000 bonus (50% Bonus & 10X Rollover) on every deposit you make this month by using the code "NFL2014".
Special 13-Point NFL Week 2 Teaser Predictions
Last week I didn't do a special teaser, but this week looks more difficult and for my first teaser I'd rather play it a bit more "safe" and get as many points as I can get. I'm going with a 5-team 13-point teaser that pays out at –110 odds (Bet 1.1U to Win 1) with the following teams.
Broncos PK / Steelers +15.5 / Lions +15.5 / Cardinals +13 / ATL-CIN Over 35
Denver was sharp early against the Colts and now they get the Chiefs at home. KC looked pedestrian at home in a loss to the Titans (26-10) in W1. With Peyton Manning at QB, Denver is 4-0 (3-1 ATS) against KC. I'm not sure DEN covers the –13 spread, but they'll win SU.
I also love pushing the Steelers, Lions and Cardinals to double-digit spreads. Pittsburgh plays BAL on the road and the L5 H2H meetings have ended within a FG plus PIT is 5-1 ATS in the L5 games in Baltimore. Flacco is mistake prone and the media circus in Baltimore right now will hurt the team.
Detroit is on the road against Carolina and Cam Newton is starting this week, but Stafford looked great in W1 and this match-up will be close throughout. Carolina's defense is strong, but the offense isn't. Detroit has so many weapons on offense that they'll find ways to score on the Panthers.
Arizona had a comeback win on MNF against SD this past week and now visit the Giants. Eli and the rest of the team looked bad in a loss to DET. I actually like Arizona to win the game SU. In my power rankings I have the Giants near the bottom and I don't see them improving.
Normally I avoid over/under selections on a teaser, but I love O35 in ATL vs. CIN. Atlanta will put up points through the air and they're unlikely to stop Dalton, Green and Bernard in Cincy. I can see both teams hitting 27+ points in another shootout for the Falcons.
NFL Week 2 Teaser Bet
(6-Point / 3-Team) – Bet 1U to Win 1.6U (+160)
Saints –0.5 / Packers –2 / 49ers –1
New Orleans is on the road again after suffering an OT loss to the Falcons after having a sizeable lead. However, the Saints play the Browns this week and as long as NO stacks the box to stop the run they'll win by double digits. With Ben Tate likely out that hurts the Browns RB depth.
The Packers and Jets rarely play each other, but this week GB gets NYJ at Lambeau. Green Bay lost badly on TNF to Seattle, but they've had extra time at home to prepare for a Jets team that's very weak offensively. Geno Smith will make too many mistakes and GB rolls.
The 49ers play their first regular season game in the new Levi's Stadium against the Bears. This is the toughest one in my opinion, as CHI has so many offensive weapons, but they struggled against the Bills at home. To head on the road against a defense like SF will be tough.
Those are my NFL week 2 teaser bets. Good luck this week everyone.