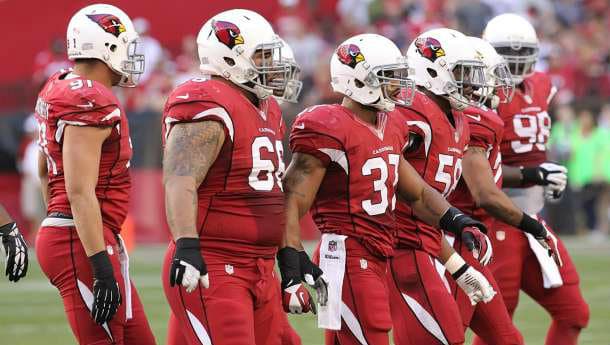 Last week was another tough one for my teaser picks, as SF killed every bet I had. I can't believe SF lost to the Raiders with their season on the line, but that's the NFL and anything can happen.
I ended up 0-3 last week (-3.1U), which brings my overall profit to just +1.4U on the season. I'll have to have a few good weeks to end the season if I want to hit my goal of +10U by the end of the year.
As always, BetOnline is the best betting site for NFL teasers due to the ample selection.
My Week 15 NFL Teaser Predictions
Arizona Cardinals +10.5 vs. St. Louis Rams
I still can't make out this line, as I expected Arizona (10-3) to be favored over St. Louis (6-7). STL is on a 2-game winning streak and playing better, but this is a huge game for the Cardinals to win.
I had KC last week and they killed me on my parlays. I was a bit surprised that the Cardinals played so well on defense. Arizona is allowing 18.3 PPG (3rd), 263.3 PYPG (27th) and 92.1 RYPG (6th).
The Rams can't pass (208.1 PYPG – 26th), so how will they score on this Arizona defense? As long as Arizona allows 20 points or less they'll easily win this teaser bet, but I even expect them to win SU.
Oakland Raiders +16 vs. Kansas City Chiefs
Kansas City (7-6) is still in the wild card hunt, but I'm convinced that this team won't make it. Oakland (2-11) just beat SF and has been playing better the last month, so at +16 points I'll gladly bet them.
KC will win this game, but they won't dominate. Oakland plays division opponents tough plus they just beat the Chiefs (24-20) in W12. The Raiders will look to run all over KC again in this match-up.
Oakland only averages 73.5 RYPG (32nd), but KC allows 136.8 RYPG (31st). In the first game Murray ran for over 100 yards and I expect a similar result. KC picks up a much-needed win, but by single digits.
Indianapolis Colts –0.5 vs. Houston Texans
I know Houston (7-6) is in a desperate situation this week to win, but Indianapolis (9-4) isn't going to allow that to happen. The Colts are 4-0 in the AFC South and can lock up the division with a win.
Houston has won two in a row, but they've come against weak competition. The Colts have had trouble against the pass, but the Texans are only a threat on the ground where they average 136.8 RYPG (4th).
Foster will need to play extremely well for Houston to keep this close, but at the end of the day Luck and the Colts #1 passing offense won't be stopped by the Texans pass defense (264.0 PYPG – 28th).
Detroit Lions –2 vs. Minnesota Vikings
Here is another division match-up. The Lions (9-4) and Vikings (6-7) both come into this game with a nice winning streak. However, the Lions need this game much more to keep pace with GB in the NFC North.
This game will be closer than many expect, but the Lions will still win at home. Detroit is 6-1 at home and they have the #1 defense in the NFL. Minnesota will keep it close, but won't score enough.
Minny ranks 6th against the pass (220.8 PYPG) and will likely keep Stafford in check, but the Vikes are much worse against the run. Bush should be good to go and Bell is fresh off a big game last week.
Cardinals +10.5 & Colts –0.5 (Bet 1.1U to Win 1U)
Cardinals +10.5, Colts –0.5, Raiders +16 & Lions –2 (Bet 1U to Win 2.6U)
The Cardinals and Colts are my two best bets this week, but I expect all four to win. I thought the same would happen last week though as well, so we'll see what happens. Good luck to everyone!