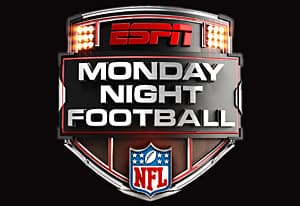 ESPN started a tradition years ago that the first Monday Night Football game of the year would be a double-header and for me it is more exciting than opening night. Late night football is rare, but for one night of the year we get to enjoy it. The action kicks off at 7:10 EDT on Monday, September 9th on ESPN.
Philadelphia Eagles at Washington Redskins -3.5 Total: 51.5
The NFC East is front and center this weekend with primetime action on Sunday Night Football (Giants at Cowboys) and on MNF as the Eagles head to Washington to take on the Redskins. This division is hotly contested every year and regularly comes down to the final week of the season, making this Week 1 matchup have extra importance.
The Eagles made a few changes in the offseason, but most notably was firing longtime head coach Andy Reid and bringing in former Oregon coach Chip Kelly. Kelly's offense in Oregon was based around a solid run game and a quarterback that gets rid of the ball quickly. This is not ideal for Michael Vick, but he has been excellent in preseason action and has seemed to get rid of the ball much faster. It will be intriguing to see how Vick fits into this offense as the season goes on.
Vick's receiving core took a hit when Jeremy Maclin was ruled out for the entire season due to injury. Wide receiver DeSean Jackson will be his main target with Riley Cooper stepping in as the number two. The run game should give Vick time and allow D-Jack to get open downfield as Philly boasts one of the best offensive lines in the NFL. Running backs LeSean McCoy and Bryce Brown should have plenty of holes to run through.
The Eagles defense has been quite poor during limited preseason action, and though those games don't count, they easily take the crown of the worst cumulative defensive performance through four games of exhibition football.
Washington's offseason was mostly focused on the recovery of quarterback Robert Griffin III from knee reconstruction surgery. RG3 is ready to go Week 1, despite taking no preseason snaps and according to reports, is fully healthy. The Redskins have stated they will not alter their gameplan from last year, so look for a still aggressive Robert Griffin in the running game.
Defensively, the Redskins were extremely poor against the pass last season, second to only Tampa Bay for worst passing offense in the NFL. There haven't been too many personnel changes in the offseason for Washington and on top of that they are facing injuries. Safety Brandon Meriweather is likely to miss the game Monday, causing them to lose more depth in the secondary.
The Line
This game opened up at Philly -5 but has moved to -3.5 at most shops. The total has moved a point from the 50.5 opening number.
The Play
I'm eager to see the Chip Kelly experiment get underway in Philly, and while I think this team will have success this year, it may take some growing pains to get there. Also, it is impossible to have confidence in Michael Vick so early into learning a new system, even if it is focused heavily on the run. Vick has not been a skilled decision maker for his entire tenure in Philadelphia and to expect a turnaround this late into his career may be wishful thinking. I know there is upside, but to me it is too early to gamble on him at this point.
Furthermore, Vick has a undersized receiving core. All of Philly's receivers are less than 6 feet tall, and though Washington's secondary is not particularly adept, they all have a distinct size advantage over the smaller Eagles wideouts. Also, other than DeSean Jackson, Vick won't have any other proven options.
Washington's offense cruised last year with RG3 at the helm and based on the way the Eagles defense – especially their secondary – has looked during the preseason, they should have no trouble rolling through this unit. I think the Redskins handle this one and start off 1-0 in divisional play.
I like the Redskins -3.5 at Bovada.lv

Houston Texans at San Diego Chargers +3.5 Total: 44
The late game is an all AFC affair as the Texans head out to sunny San Diego to take on the Chargers. Houston looks to build on their showing in last year's playoffs, and they believe their improvements in the offseason may put them over the top. San Diego is in a sort of a weird spot of not doing a full rebuild of their roster yet, but still holding onto some veterans while bringing trying to integrate some youth.
Houston's gameplan won't change much from previous years as the power running game led by Arian Foster and Ben Tate makes up the core of the Texans attack. Despite worries about Foster's health and wear and tear as a running back, he is ready to roll Week 1. Quarterback Matt Schaub will have reliable targets Andre Johnson and tight end Owen Daniels ready to go, as well. Rookie receiver DeAndre Hopkins also adds speed and size to Houston's receiving core.
Houston's defense is one of the best in the NFL, and there is no better defensive player in the league than defensive lineman J.J. Watt. He is a nightmare for opposing quarterbacks and will wreck havoc all season.
San Diego has fallen off in recent years after being perennial Super Bowl contenders. The play of one-time Pro Bowl quarterback Phillip Rivers has continued to decline each year, but then again, he has not had much help around him. This year may not be much different.
While the Chargers do have some high upside guys in running backs Ryan Mathews and Danny Woodhead, for the most part, it is a roster that is seriously lacking on the offensive side of the ball. Rivers' receiving options of aging Malcom Floyd and unproven Vincent Brown don't improve the Chargers outlook this year.
San Diego's defense may be slightly improved this year, but their secondary still has plenty of question marks. The unit has three new starters and could face issues early on. The Chargers best cornerback is Derek Cox, who has shown potential to be a top-tier cover guy in this league.
The Line
San Diego opened as +3 dogs at home, but after heavy betting action on Houston, the number has been pushed to +3.5 just about everywhere. The rather high 46 total has come down to 44 at most shops.
The Play
As attractive as primetime home underdogs are, it is hard to get behind this Chargers team. Rivers has looked shockingly awful the last few years, and the roster has not improved much. The Texans front 7 is going to make it tough for the Chargers to do much of anything and if were using the last year as a guide, Rivers has played extremely poorly when facing pressure.
Houston can totally control this game if they run their gameplan effectively while limiting the San Diego's opportunities. The weak Chargers secondary is an especially plus matchup for Andre Johnson. The play-action and strong running game will keep the defenders creeping in, and Dre should get plenty of chances to get open deep down the field.
As motivated as the Chargers may be to win in the Monday Night Opener, I just do not see it. Their roster just simply is not good enough no matter how amped they are for Monday Night.
I'm laying the points with the Texans -3.5 at TopBet.eu