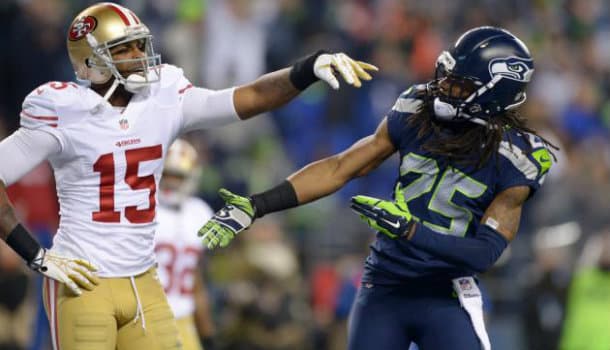 Thanksgiving Day is on Thursday in the USA and that means we have three NFL games to bet on. I'm going to outline my best bets for the three match-ups plus provide a quick preview on the games.
Chicago Bears vs. Detroit Lions Picks
The Bears (5-6) and Lions (7-4) seem to be heading in the opposite direction. Chicago has won two in a row while the Lions have lost two in a row. I'm surprised that the Lions are favored by so many points.
Detroit has only beaten three teams by over 7 points this season and that was when they were playing better football. The problem for the Lions has been their inept offense (17.9 PPG – 28th).
Chicago's offense is only putting up 21.5 PPG (20th) and their defense has been giving up 27.5 PPG (30th). Detroit has a big edge on defense, but I don't trust their offense to score many points.
This is a huge division game, as the Bears are trying to get back in the hunt. If the Bears o-line can protect Cutler he'll be able to carve up the Lions secondary, which has been bad the last two weeks.
In the last two weeks the Lions have given up over 300 yards through the air in each game. Cutlet will be able to dump it off to Forte or air it out deep to his two star WR's and I like Chicago to win SU.
Philadelphia Eagles vs. Dallas Cowboys Picks
Bet the Cowboys –3 (-110) at Bovada
Here is another great division game on the Thanksgiving Day schedule. The Eagles (8-3) and Cowboys (8-3) are fighting for the NFC East and the winner of this game will take the lead in the division.
Dallas is at home, Romo is better than Sanchez and the Cowboys playmakers are all playing great right now. Dez has really stepped it up, which gives Dallas a much more balanced offensive attack.
Murray is still running wild and the Cowboys average 150.1 RYPG (2nd). Defensively the Cowboys are a stronger unit than the Eagles as well. This will be close, but the Cowboys have a lot of edges.
Sanchez has looked like a superstar in the Chip Kelly offense, but how long will that last? Both teams will be hungry for the win and this should easily be the best match-up on Thanksgiving Day.
Seattle Seahawks vs. San Francisco 49ers Picks
Bet the Seahawks ML (+100) at TopBet
Seattle (7-4) and San Francisco (7-4) are both trying to gain ground on Arizona in the NFC West and I like the Seahawks to win. I trust Wilson much more than I trust Kaepernick in this one.
Wilson has been running the football very well lately and that'll be the difference. Lynch is also much better than Gore at this point in their careers. Seattle also has the better defense.
Both defenses are strong, as Seattle allows 19.8 PPG (7th) and San Fran allows 20.5 PPG (10th). The total is very low in this one, but I still lean to the under, as I expect a very low scoring game.
San Fran has now won two in a row, but the last two wins have been far from good. Seattle's defense is waking up and it looks like this team is starting to look like a Super Bowl contender again in the NFC.
Good luck to everyone on Thursday and have a great Thanksgiving Day!