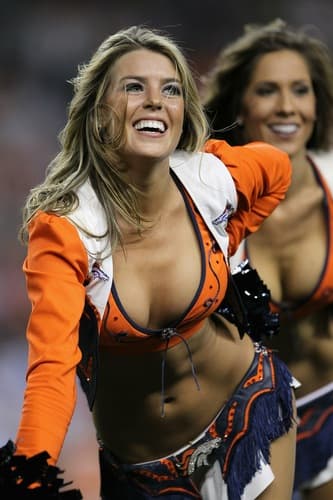 Bovada Odds: Denver -9 (+105) Total: 48
The 2013 NFL Season kickoffs off on Thursday, September 5th at 8:30 EDT in a rematch of last year's Wild Card Playoffs. The Broncos and Peyton Manning have had a long offseason to think about their loss to the Ravens at Mile-High, a contest that was one of the most exciting in recent memory and the game that started Baltimore's march to taking down the Lombardi Trophy and Super Bowl Championship.
The final score of that game was 38-35 Ravens and was decided in overtime after a Peyton Manning interception and then a Justin Tucker 47-yard field goal to end the game. Joe Flacco reached NFL immortality when he tied the game with only a few seconds left in regulation, connecting with Jacoby Jones on a 70-yard touchdown which sent the game to overtime.
Things have changed for the Ravens since then. Flacco has signed the most lucrative contract in NFL history, and much of the players who made the championship run from last season are no longer in Baltimore.
Ray Lewis rode off into the sunset after the Super Bowl win announcing his retirement. Strong safety Ed Reed signed a free agency deal with Houston. Paul Kruger and Daniel Ellerbe also left via free agency and Anquan Boldin was traded to San Francisco.
The Ravens replaced some of that talent via free agency, as well. They brought in linebacker Elvis Dumervil from their Thursday Night opponent and signed safety Michael Huff, along with defensive end Chris Canty.
The Broncos lost a few key players from their 2012 season, but more than made up for it with their offseason signings. The team released Willis McGahee, reliable target Brandon Stokley (who is now a Baltimore Raven) but signed slot receiver extraordinaire Wes Welker from New England. Also, they picked up defensive end Shaun Phillips and added serious cornerback depth by acquiring Dominique Rodgers-Cromartie and Quentin Jammer.
However, the Broncos took a tremendous blow in the preseason when standout linebacker Von Miller was suspended six games for violating the league's substance abuse policy.
The Line
NFL bettors have been wagering on Week 1 lines all summer, and at many online sportsbooks this number hit the board months ago. Most books opened the odds at Denver -9 but a wide range of numbers are now available from -7.5 to -9.5. Since the suspension of Von Miller was announced, heavy action has poured in on the defending champion Ravens. The line is unlikely to move past -7.5, even with more increased action on Baltimore because the books risk getting middle by people who may buy off the number.
The total has moved upwards from the opening number of 48 at some spots with 48 and 48.5 being the consensus lines at most sportsbooks.
The Play
The Broncos have all the motivation in the world to win this game and have the roster to do it, as well. The number may seem high for a team facing the defending Super Bowl champions but let's not forget this is not the same team that won the title a year ago.
Flacco had a wonderful playoffs last season, but as a regular season quarterback, he has been about average over his career. In fact, his contract might go down as one of the worst in NFL history. To make matters worse, Boldin is gone, leaving him without his favorite receiving target. The defense was gutted in the offseason too, making this quite a different team than the one that hoisted the trophy in February.
Denver's three wide set is their default formation, making their normal offense a matchup nightmare for most defenses, especially those without depth in the secondary. Baltimore's revamped secondary has essentially played maybe one full game of first team reps and is not ready for the aerial attack that Peyton Manning and company are about to unleash.
We like the Broncos at home -9 with Bovada.lv