The bye weeks started in Week 4 (Carolina and Green Bay) and we will see four teams on their bye in Week 5, the Minnesota Vikings, Pittsburgh Steelers, Tampa Bay Buccaneers and Washington Redskins.
Listed odds provided by Bovada.lv.
New England Patriots at Cincinnati Bengals -1 Total: 45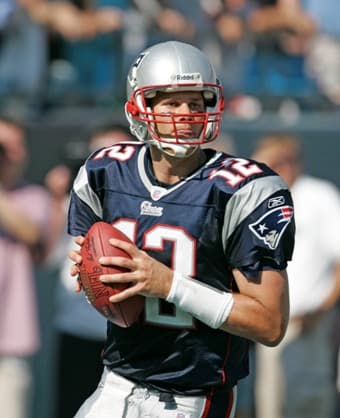 The Patriots are 4-0 but it hasn't been easy. With many offensive injuries throughout the first few weeks, Tom Brady and company have still done an excellent job with the roster available and the defense has played well. New England's offense finally "exploded" against the Falcons on Monday Night Football, winning 30-23.
However, the Patriots lost their best defensive player in the win; nose tackled Vince Wilfork to a torn Achilles tendon. He will be out for remainder of the regular season. Running back Steven Ridley's status is also in question. Wide receiver Danny Amendola has been practicing all week and is expected to return this Sunday, while tight end Rob Gronkowski is targeting a Week 6 return.
After an opening season loss to the Bears, the Bengals rattled off two straight wins against Pittsburgh and Green Bay, but fell last week, 17-6, against the Browns in Cleveland. The loss put them at 2-2, making Sunday's tilt against the Patriots an especially crucial matchup.
The Bengals managed just 266 yards of offense against the Browns and turned the ball over twice. Despite a number of impressive offensive skill players, Cincy's offense has struggled to score points this season. Defensively, they have been decent and would likely be better if they were healthy in the secondary. Cornerbacks Leon Hall and Dre Kirkpatrick and safety Reggie Nelson missed last week's game and are likely to be miss this one, as well.
The Line
This game opened at pk which may be still available at some books but most are listing the game at Cincinnati -1. The vast majority of action has come in on New England and the number will likely get better for Bengals backers closer to game time. The total of 45 hasn't seen much change.
The Play
The Patriots offense looked back in sync last week, or at least closer to the dominant unit the team has fielded for the past several years. Amendola is also almost a certainty to return this week giving Brady back one of his favorite targets in the preseason and regular season before he got injured.
The Pats defense is nothing special and despite Bill Belichick's praise that the Bengals offense is "explosive" – this is not the case. Andy Dalton can't hit open receivers and is the main reason this offense can't move the ball. Add in their defensive struggles and the fact that much of their secondary will be out again this a week and you have an excellent matchup for the Pats. It's tough not to love New England in this one.
Take the Patriots +1 on the road with Bovada.lv.

Detroit Lions at Green Bay Packers -7 Total: 54
This NFC North matchup will be one of the bigger games this weekend as the Lions head to Lambeau to take on the Pack.
Detroit took the lead in the division after putting up 40 points in a 40-32 victory against the Bears this past Sunday at Ford Field. Their offense is averaging more than 30 points a game and over 400 yards per matchup. Matthew Stafford and Calvin Johnson have been their usual selves this season with the biggest surprise being offseason signing Reggie Bush. The running back has gashed defenses on the ground and through the air this year and ripped off another 139 yards rushing last week.
While the Lions are cruising so far with a 3-1 record, the Packers at 1-2 are in must-win mode after coming off their bye week in Week 4. Like Detroit, Green Bay has no problems on the offensive side of the ball and is averaging over 30 points a game, as well.
They hope to get rookie running back Eddie Lacy back this week after he suffered a concussion in Week 4.
The Line
Action has pretty much been split down the middle in this game and the opening number of Green Bay -7 hasn't moved much. The total has moved at least a full point from the opener of 52 and most books have the number listed at 53.5 or 53.
The Play
The Lions historically don't play well at Green Bay but there are plenty of reasons to believe, this Detroit team is different than the ones in years past. I've been quite high on the Lions this year and I think they can win the NFC North.
Offensively, they are as talented as Green Bay, and perhaps more so. Reggie Bush is a game breaker and he will give the Packers fits unlike any other running back they have seen this year. Perhaps this number is a bit of a trap due to the Lions recent lack of success at Lambeau but this is a new year and Detroit already broke one of their road bugaboos after a win at Washington during Week 3. 7 points is too many in this tough divisional matchup, especially in a game where the Lions will have little issue putting up points.
I like the Lions +7 on the road betting with TopBet.eu.

Seattle Seahawks at Indianapolis Colts +3 Total: 44
The Seahawks head to Indy as one of the few 4-0 teams and so far the runaway favorites to win the Super Bowl in the NFC. Last week, they proved that they are capable of coming back from a deficit after rallying from 20-3 deficit at Houston to win the game 23-20. An interception return from Richard Sherman tied the score late and Seattle sealed the game with a field goal.
The Colts, also one of the more impressive teams this season cruised to a victory at Jacksonville, blowing them out 37-3. More impressively, they have outscored their opponents 64-10 the past two weeks including a 27-7 blowout at San Francisco on Sept. 29th.
Running back Trent Richardson may again take all the rushing duties as Ahmad Bradshaw will likely be out with a neck injury.
The Line
The game opened at Indianapolis +3 with that number holding firm at most books. Some have the game at +2.5 with increased odds for Indy. The vast majority of action from the public on this game is being wagered in Seattle, but sharps like Indy. The total also hasn't moved much off the opener of 44 and is listed at most sportsbooks at 44 or 43.5.
The Play
This game is a perfect spot for the Seahawks to take their first loss of the season even after an impressive late rally against Houston. If there is any offense that can put up 30 points against Seattle's ferocious defense it's the Colts.
Seattle only ranks 18th against the run and the Colts have the 2nd best rushing offense in the NFL. Matt Schaub put up 20 points on this defense and I would be shocked if Luck and Richardson can't do more. Also, let's not forget that the Colts defense has quietly been very effective in recent weeks. I think Russell Wilson is a great young quarterback but he could have plenty of trouble putting up points on this defense.
This is a great spot for the Colts who will have their crowd behind them against an overrated Seahawks team, despite their undefeated record.
I love the Colts +3 at home with TopBet.eu. .
Baltimore Ravens at Miami Dolphins -3 Total: 43.5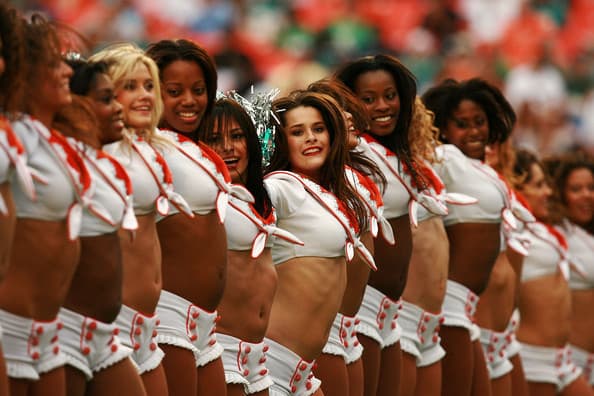 This is another interesting AFC matchup of two teams who have already achieved greatness and one that hopes to achieve it.
After losing to Denver to start the season, the defending champions won two straight games before losing 23-20 at Buffalo in Week 4. The Ravens defense hasn't been championship caliber and quarterback Joe Flacco, despite his huge part of Baltimore's Super Bowl run, has not lived up to his new contract either. He's been remarkably poor this year and threw five interceptions in the loss to the Bills.
I still think Miami is the surprise team this year in the AFC despite their 38-17 loss to New Orleans at the Superdome on Monday Night Football. The Dolphins are still 3-1 on the year and have notable wins against Indianapolis and Atlanta. Miami's defense, like many units that face Drew Brees and company didn't have an answer for the Saints high-powered offense. Tannehill was harassed into his worse game of the year, throwing for just one touchdown and three interceptions while being sacked four times.
The Line
The game opened at Miami -3 and is around that number at most books. Some have the game at Miami -2.5 but with plus money juice on the Dolphins. The majority of betting has been on the Ravens. The total has moved at least a point at most sportsbooks from the opening number of 42.5.
The Play
I've been right on with most of my Miami plays this year and I am huge fans of them again in this spot. Baltimore's team is almost totally different from the team that won the Super Bowl, aside from Flacco, who is not making good decisions this season. To be honest, Flacco has never been a great statistical quarterback, even though he deserves credit for getting the Ravens over the hump last year. The Ravens offensive line has also been unimpressive, and downright terrible at run blocking. Baltimore ranks among the lowest in rushing yards per game and is tied for 7th most in sacks allowed.
The Dolphins are as stout as any team against the run and should be able to force Flacco into some poor decisions, especially considering his horrible performance against the Bills. I have no doubt Tannehill can put up some decent numbers on this defense and with the help of the home crowd the Dolphins they should be able to knock off the defending champs.
I like Miami -3 at home with TopBet.eu.
New Orleans Saints at Chicago Bears pk Total: 48.5
The Saints are off to their best start in four seasons and it looks as if Sean Payton's return and the New Orleans revamped defense are all this team needed to spark a turnaround in the Big Easy. The Saints picked apart the Dolphins secondary on Monday Night Football, winning 38-17. Quarterback Drew Brees threw for 413 yards and four touchdowns in the rout.
After three undefeated weeks this season, the Bears suffered their first loss in a 40-32 shootout at Detroit last Sunday. Despite the score line, it was a poor effort on both sides of the ball and most of Chicago's points came in garbage time. Quarterback Jay Cutler – who has been mostly consistent this season – threw for two touchdowns, but three picks and a fumble that was returned for a touchdown.
The Line
This game opened at pk which is still the preferred line of most books, though some have given The Saints a slight edge at -1 as a road favorite. The total opened at 47.5 and is now listed at 48 and 48.5.
The Play
This one is close but I would probably have to edge towards Chicago even though the Saints seem to the favorite of most bettors. The Saints are a different team on the road, especially in a cold weather stadium like Soldier Field. New Orleans has only played one road game this season, which still leaves me skeptical on how dominant this team actually is. A 4-0 record is great but a lot of that is schedule dependent.
The Bears have put up points on better defenses this season and the short passing and running game spurred by Matt Forte will give the Saints fits. The key is keeping Brees off the field and avoiding turnovers. Chicago, other than last week, has been excellent at limiting turnovers this season and have the ball control offense that can keep the Saints at bay. I also wouldn't be shocked to see a better performance out of the defense, despite their subpar play so far this season.
I like the Bears at Soldier Field with TopBet.eu.

Philadelphia Eagles at New York Giants -1 Total: 53.5
The Eagles and Giants look to get back on track this season after both teams missed the playoffs last year but are off to a miserable start. Both of these steams still think they are in the mix in a tough NFC East, which is wishful thinking, considering New York is winless and Philadelphia is 1-3.
The Eagles won a shootout in Week 1 defeating the Giants 33-27 but have not won a game since. Philadelphia was shellacked by the Broncos last week at Denver and gave up a season high 52 points in the loss. Getting scored on is nothing new for the Eagles this season; they are giving up an average of 34.5 points per game.
The same could be said for the Giants, the Eagles were second in points allowed but the G-men are number one with 36.5. Sitting at 0-4, New York needs a win on Sunday to even have a chance to salvage their season. It's rare that the Giants have even been in games in the fourth quarter other than their Week 1 loss to the Dallas Cowboys, 36-31. They were blown out once again last week at Kansas City, 31-7.
The Line
This game opened with the Giants as -3 favorites but the number is now all over the place. Some books have this game listed at pk while others have the G-Men as slight favorites or +1 underdogs.
The Play
The public is all over the Eagles in this game and I'm not sure I understand the reason. All the preseason and hype that the Philly had coming into the season clearly was not all it was cracked up to be. This team is above-average offensively, but their defense is criminally bad. Also, I'm not sure I trust any team which is led by Michael Vick as he has shown time and time again that he is not a great decision maker.
The Giants are worse solely based on their winless record, but I like them at home in this matchup. Eli Manning has been absolutely terrible in these first few games but he's a two-time Super Bowl and he will get himself straightened out. A matchup against the Eagles would be the perfect week to do so.
I like Giants -1 to get their first win at home while betting with Bovada.lv.
Kansas City Chiefs at Tennessee Titans +3 Total: 38.5
This game is one of the more intriguing matchups this week as both of these teams have been big surprises this year in the NFL.
It's been all systems go for the Chiefs since Week 1 and things didn't change last week as Kansas City blew out the New York Giants, 37-7. Alex Smith threw his first two picks of the season but also threw three touchdowns, including his first to wide receiver Dwayne Bowe. However, the Chiefs may be without starting right tackle and no. 1 overall pick Eric Fisher will be able to play after suffering a concussion. His loss would be huge even with a stellar offensive line like Kansas City's.
The Titans might be the NFL's most surprising team this year and it's mostly due to their revamped defense under defensive coordinator Greg Williams. They beat up on the Jets last week, blowing them out in New York, 38-17. The Titans defense has allowed just 17.2 points per game and recorded 14 sacks on the year.
Quarterback Jake Locker will not be able to make his start this week after suffering a hip strain in the Jets win. Veteran Ryan Fitzpatrick, formerly of Buffalo will make the start this Sunday and was 3 of 8 for 108 yards in a touchdown in relief last week.
The Line
The game opened with the Titans being +2.5 but most books have moved this to +3. The Chiefs are the big public favorite this week with more than 70 percent of spread wagers coming in on Kansas City. The total opened at 41 and has moved down drastically to 38.5 at most books.
The Play
It's amazing what Kansas City has done so far this year but I still find them a bit overrated in the eyes of the betting public. The only team they have beaten with a .500 or better record is the Dallas Cowboys and the jury is still out on their talent level. Sure, they have had some dominant victories but they have been against Jacksonville, Philadelphia and New York. Three teams that have combined for a total of one win in four weeks of play.
Even with Jake Locker out, the Titans are an enticing bet, especially at home. They were an overtime period away from being undefeated right now and their defense should be good enough to stop the boring KC offense, despite how effective it seems to be. Remember the poor defenses this team has faced. Philly, Jacksonville and the Giants are the worst three defenses in all of football.
Backup QB Ryan Fitzpatrick could conceivably be an upgrade for the Titans; he threw for 3,000 yards in a season twice in his career in Buffalo and looked excellent in relief of Locker last week. Wide receiver Kenny Britt will also be back in the mix this week and should help spread the field for Fitzpatrick.
I love the Titans +3 at home – Odds at Bovada.lv.