As we head towards the end of the season, the bye weeks are finished from here on out. While many playoff spots are locked up in some divisions, for many teams, each game is a must-win down the stretch.
Cleveland Browns at New England Patriots -7 Total: 45.5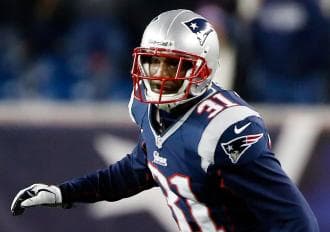 New England welcomes the Browns to Foxboro as they chase the AFC's top playoff seed. The Patriots have a stranglehold on the AFC East, leading the Miami Dolphins by three games as they head into this game Sunday.
New England improved their record to 9-3 last week in a home against the Houston Texans. Houston got up early, but the Patriots rallied late to win the rather high-scoring affair 34-31. Brady has finally found his rhythm with a fully healthy offense and has thrown for over 350 yards the past two weeks. Running back Shane Vereen has been massive since coming back from injury and has taken over the lead tailback spot with Ridley's benching.
Defensively, the Patriots have some issues stopping the run. They have allowed a hundred yard rusher in seven out of their last eight games and show no signs of getting better. They are mediocre against the pass. Cornerback Aqib Talib has been battling injuries all season but is likely to suit up in this one and matchup against Josh Gordon.
Jason Campbell looks to be back and ready to go after suffering a concussion that knocked him out for two weeks. However, we can't talk about the Browns without talking about wide out Josh Gordon. Gordon has nearly 500 yards receiving in the past two weeks and five touchdowns in his past five games. He is Cleveland's one true weapon on their struggling offense and has quickly become one of the best receivers in the league.
While Cleveland was one of the better defense units to start of the season, they have fallen off as of late. In their last three games, they have given up 32, 28, and 41 points. One has to think the Patriots offense will have some success against this struggling unit, despite some Pro-Bowlers on their roster.
The Line
The game has not moved much of the opening total, but the points spread has gone between Patriots -7 and -10. The total is still available at 45 or 45.5, but Pats -7 looks to be the most popular line. There is some question about the Browns quarterback issues that may have the game off the board, but it looks as if Jason Campbell will pass his concussion tests and play.
The Play
The game does not jump off the board as a game I want to bet on, but New England unquestionably has plenty of blowout potential. Their early season offensive woes are far behind them, and the Browns secondary has looked terrible in recent weeks.
Belichick's gameplan is always to take out the top weapon on the opponent's offense and for this game that would be Josh Gordon. This gameplan usually works well for the Pats, which puts Cleveland in a tough spot. It is hard to imagine them keeping it close without Gordon having a tremendous game, and I think the Patriots, and specifically Aqib Talib will do a terrific job on limiting him on Sunday.
Pick: Patriots -7 available at Bovada.lv.
Oakland Raiders at New York Jets -2.5 Total: 40
Both of these franchises have faced offensive issues this year, and the quarterback position has been a spotlight. The Raiders are out of the playoff race in the AFC with a 4-8 record, but the Jets are holding on to their fringe playoff chances at 5-7.
Oakland is coming off a 10-point loss to the Cowboys on Thanksgiving Day, one they would likely like to forget. Darren McFadden was reinjured after coming off the injury list a week before and running back Rashad Jennings left with a concussion. McFadden has been out all week at practice and is expected to miss Sunday's game. Jennings has also not been cleared. Wide receiver Denarius Moore also adds to those injury woes for rookie QB Matt McGloin, who will get another start despite Terrelle Pryor being healthy.
Oakland's secondary has been absolutely torched this year in certain contests, and while their rush defense has been strong all year, along with their pass rush. They should be able to get to Jets' QB Geno Smith who holds onto the ball way too long. The rushing defense is ceding less than 4.0 yards per carry to opposing runners.
The Jets will continue to trot out rookie QB Geno Smith, despite the fact that he has struggled mightily and has not thrown a touchdown since mid-October. Their offense is now averaging less than 5.0 yards per play and rank 29th in the NFL. Geno Smith was benched last week's 23-3 loss to Miami for Matt Simms, but he did not perform much better so Rex Ryan will go back to Smith this week.
The rest of the offense have suffered from the poor quarterback play and have also faced plenty of injuries. The wide out tandem of Santonio Holmes and David Nelson have inconsistently been a part of the gameplan. Running back Chris Ivory has been a bright spot over the past few weeks, rushing for robust over 5.0 yards per carry over his last three weeks of action.
The Jets boast the best run defense in the league, but as irreproachable as it has been, their secondary has been just as terrible. Over the past few weeks, New York's secondary has been among the worst in the league over the past few weeks with Dallas and Washington.
The Line
This game opened at Jets -2.5, and that is where it stands as of Friday morning. The total also has not moved much after opening at 40. A few books have it at 40.5, which is among the lowest numbers of the week.
The Play
This game is another tough one to love either side, especially with the Jets coming up with such Jekyll and Hyde type performances each week. With that said, they are an excellent home team with notable wins over the Saints and Patriots at MetLife Stadium. Maybe the benching of Geno Smith did him some good, and he will come out with an inspired performance this week. The Raiders secondary is certainly an appetizing matchup for most QBs.
This game is not about having faith in the home team, I just do not have faith in the Raiders. McGloin has looked solid in recent weeks but will still be missing his top wide out and potentially his first and second string running backs. If Rex Ryan does not have his defense ready to pounce in this spot, he should not be coaching anymore. I look for him to come with heavy pressure early and often. This one will not be pretty, but I think the Jets walk away with a win.
Pick: Jets -2.5 betting with Bovada
Indianapolis Colts at Cincinnati Bengals -6.5 Total: 43
The Colts have been an up and down team the past 4-5 weeks. Alternating wins and losses for much of that time, Indianapolis pulled off a key division win last week at Tennessee, 22-14. However, it has been a struggle offensively for the Colts since Reggie Wayne went down with a season ending injury. Injuries to the offensive line also have not helped with the passing attack or the running game. Trent Richardson has been a massive disappointment since coming over via trade from Cleveland and has lost his starting spot to backup Donald Brown.
Defensively, it also has not been much better. While their secondary and defense as a whole looked to be much improved this season, things have gone downhill since their Week 8 bye. They have not exactly faced the cream-of-the-crop as far as quarterbacks over this stretch. Instead, it has been backups, rookies and journeyman QBs. Their run defense has also been terrible in recent weeks and is giving up 128 yards on the ground per contest.
The Bengals continue to win the way they have all season long, and that is with their defense. Offensively, it has been a struggle, hence Cincinnati's ugly win 17-10 win last week at San Diego to improve their record to 8-4. Quarterback Andy Dalton continues to be hit or miss each week, and so he goes as does wide receiver A.J. Green. Both have an outstanding matchup on paper against the Colts, as do the Bengals run game led by Giovanni Bernard.
Despite many significant injuries to their defense, the Bengals are still a top ten defensive unit and may be the best squad in the AFC. They face some vulnerability against Andrew Luck this weekend but should come out with a strong effort at home.
The Line
The Bengals have gotten plenty of love from the public this week which has pushed the Cincy -5.5 opening line to -6.5 at most sportsbooks. The total has come down from a 44.5 opening number to 43 or 42.5.
The Play
Make no mistake about it; the Bengals have a massive matchup advantage in this one. Especially due to the poor play of the Colts offense as of late, even the best units struggle against this Bengals defense. However, there are plenty of questions regarding Cincinnati's offense.
Their 17 points against San Diego last week does not inspire confidence in this team, or in Andy Dalton. The Chargers defense is as bad you can get, and feature no rush whatsoever. Until Dalton begins to play better, this team will always have a question mark in my mind. I like them to win this game but not to cover. I think the Colts keep it close.
Pick: Colts +6.5 at Bovada.lv
Atlanta Falcons at Green Bay Packers -7 Total: 47.5
Surprisingly, these two franchises have not faced each other in two seasons. Their meeting could have had better playoff implications if it had come a year or two earlier, but here we are. The Falcons have long been out of the hunt at 3-9 and the Packers are 5-6-1 and on the edge of the playoff picture in the NFC.
Matt Ryan and the Falcons won a game across the border last week in Toronto, outlasting the Bills in overtime 34-31. As Atlanta continues to get healthy, their offense continues to get better. Roddy White seems to be fully healthy after a ten catch 140+ yards performance and running back Steven Jackson rushed for 84 yards and a touchdown in the win.
The Falcons defense has been a punching bag over the past few weeks, playing terribly against both the pass and the run. Still not fully healthy after a multitude of injuries, this unit has an uphill battle even week even against the worst offenses.
For the Packers, it has been rough sledding since losing Aaron Rodgers that has coincided with three losses and one tie over the past four weeks. Atlanta's defense certainly has the potential to break this streak for Green Bay, but Matt Flynn will need to step up his game. He has been awful in two starts and will need to play better in this one to give his team a chance. Rodgers was rumored to play this week, but is almost a lock to be inactive.
Green Bay's rush defense was one of the best in the league till a few weeks ago, now they rank near the bottom of the league. They have given up 230 rushing yards in their past two games to Minnesota and Detroit. Their pass defense has not been accomplished either. Both defenses in this game have been poor.
The Line
This one is off the board in a few spots, pending Rodgers' status. It is almost certain he will not suit up but has resumed practicing. It is no use for the Packers to tell us that just yet, forcing the Falcons to gameplan for both him and Flynn. As it stands now, the total is at 47 at most books, and the Packers are -7 favorites.
The Play
While Flynn's terrible performance over the past few weeks has been hard to watch, he does know this offense better than any QB on the roster besides Rodgers. While it is hard to trust him, the Packers have an assortment of talented skill players and are at home, as well. They desperately need this game to keep their playoff hopes alive while the Falcons have nothing to play for in this one.
Of course, they will not lay down for anyone. They are a veteran team with plenty of proud guys in that locker room, but it just won't be enough. Atlanta's defense seems to get up for some games and pack it in during others, especially away from home. The Packers take this one at Lambeau.
Pick: Packers -7
Minnesota Vikings at Baltimore Ravens -7 Total: 42.5
The Minnesota Vikings head to Baltimore take on the defending Super Bowl Champions in a season in which both teams have to be disappointed with how things have gone.
Minnesota has been long out of the playoff picture at 3-8-1 on the year but did get a satisfying divisional win last week against the Bears in overtime, 23-20. Quarterback Christian Ponder did get injured in the win, forcing Matt Cassel into action once again. He will make another start this week with Ponder not cleared for contact.
For the Vikings, it starts and ends with Adrian Peterson who had over 200 yards rushing last week against Chicago last week. He will face a tough test against the Ravens top five rush defense, but no one should count Peterson out. Cassel's contribution to the passing game has been better in spots than Ponder, but he is still a wild card. One thing that he does seem to do is get Greg Jennings involved much more in the offense, something this offense has sorely lacked.
On defense, the Vikings are among the worst teams in the league and are a premier matchup for even the most average of quarterbacks. They have given up 20 points or more in every game this season and have been picked apart in recent weeks by every quarterback they have faced.
At 6-6, the Ravens are on the outside looking in at the playoff picture. One more loss would be devastating, making every game a must-win affair. Joe Flacco, fresh off his massive contract is having one the worst seasons of his career. He has a completion percentage under 60 percent and has a career-high in interceptions. With that said, the Ravens offense has been better recently through the air, but the run game is still struggling. Ray Rice has a top matchup in this game but has just managed over 100 yards rushing just one time this year.
If there a vulnerability with the Ravens defense it is the secondary. Cornerback Ladarius Webb has been hit or miss this year in coverage and Baltimore has been vulnerable deep. Few teams are able to run the ball on the Ravens who rank in the top five in the league in defending against the run.
The Line
This game has had little movement. The spread opened up as Ravens -7 and a 42.5 total and is at those numbers at the vast majority of sportsbooks.
The Play
Baltimore are still the Super Bowl Champions, but they have not been playing like it. They certainly don't deserve to be favorites of many teams in the league, and I think the 7-point line is a much too generous.
Cassel's insertion into the lineup should benefit the Vikings greatly. He may just be an average quarterback, but he actually throws downfield, unlike Ponder or Freeman. This is one area the Ravens have struggled and just the fact that Ponder will look to throw it deep should open spacious holes for Adrian Peterson. Minnesota has looked increasingly better the past few weeks on both sides of the ball. They could surprise the defending champions at home with a win, and I think they keep this one close for sure.
Pick: Vikings +7 which we got at Bovada.lv
Kansas City at Washington Redskins +3.5 Total: 45
After starting the season 9-0, Kansas City looks to get back on track as they head to FedEx Field on Sunday Afternoon.
The Chiefs have dropped their last three games after their bye week and have become the first team in NFL history to win their first nine games and lose their next three. While they have opened their offense a bit due to increased scoring by their opponents, their defense has truly fallen off the rails.
The Chiefs were the number one ranked defense for the vast majority of the year and still lead the NFL in sacks, but have given up massive yardage and point totals. They have given up 111 points in their last three games, after just giving up just 103 points in their first eight games. The wheels seem to be falling off this "bend but don't break" squad. Injuries to Justin Houston and Tamba Hali have also played a role. They once again got no sacks on Peyton Manning as he carved up the defense for five touchdowns in Denver 35-27 win at Arrowhead last week.
Like the Chiefs, the Redskins defense has struggled. However, they have been terrible since Week 1. They are giving up over 30 points per game but have been surprisingly stout against the run in recent weeks. That could simply be because opponents can easily throw on them instead, but is worth noting anyway.
On offense, it has been a struggle for Robert Griffin III all year long. He has not been the rushing threat that he was a season ago and has no rushing TDs on this season this year. The Redskins offense has sputtered in recent weeks, but Alfred Morris has been extremely consistent. The second-year runner is fourth in the NFL in rushing yards at 996 on the year.
The Line
This one opened at Kansas City -3 and after massive action on the Chiefs has finally moved to +3.5. The total opened at 45 and has stood around 44.5 and 45 at most sportsbooks.
The Play
As much as I love a home-dog, I find it nearly impossible to back the Redskins in this one, despite my feelings on the Chiefs. Kansas City is undeniably one of the most overrated teams in recent years and their main calling-card, their defense, has now appeared to show cracks, as well.
Be that as it may, the Redskins can't seem to score points and are one of the worst teams in the red zone at converting to touchdowns. The Chiefs still boast one of the league's best red zone defenses. With that said, I think there will be some scoring in this one. Both of these defenses are terrible and with the Redskins out of the playoff picture entirely – they have nothing to lose by throwing downfield deep or taking some chances. I see a 30-21 score line with a takeaway or two leading to some points.
Pick: Over 45
Buffalo Bills at Tampa Bay Buccaneers -2.5 Total: 42.5
The Bills head to Tampa Bay to take the Buccaneers in a battle of two rookie QBs as both of these franchises look towards rebuilding for next season. Of course, that doesn't mean they will not play hard. Players and coaching staffs from both teams will need to show their worth to be sure they are back next year.
The Bills were up north in Canada for the NFL's semi-annual game in Toronto last week, and lost a heartbreaker 34-31 to Atlanta last week to move to 4-8 on the season. They turned the ball over several times in the contest which led to an overtime loss. Rookie quarterback E.J. Manuel looked excellent in the win, throwing for 210 yards and a touchdown and rushing one in as well. Buffalo runs on nearly 50 percent of their plays and both Fred Jackson and C.J. Spiller are fully healthy. Spiller had 150 yards and a touchdown last week and Jackson added two scores, as well.
On defense, it has been a nightmare for the Bills as of late with one saving grace. Their pass rush has been one of the best in the league which may be handy going against a rookie QB in Mike Glennon. Tampa Bay Running back Bobby Rainey also stands to have a good day, the Bills have been gashed via the run as of late. They have given up 100+ yards on the ground in their last three games.
After starting the season 0-8, the Buccaneers have improved rapidly. Mike Glennon has been a enormous surprise taking over quarterback and Tampa Bay is 3-1 in their last four contests. However, they were dominated 27-6 last week by a much better Carolina team, dropping them to 3-9 on the season.
Tampa has gotten it done against poor defensive teams this year, giving them another strong matchup in this one. Glennon and company should be able to move the ball at ease against the defense, despite their strong pass rush.
Defensively, it has been a mixed bag. They have been strong all year against the run but have struggled against the pass despite the presence of All-Pro cornerback Darrelle Revis. Revis has locked down opposing wide outs extremely well since being moved to man-to-man coverage, but the rest of the defense has been vulnerable against the pass.
The Line
Tampa Bay opened as -2.5 favorites which has moved at some books, but almost everywhere has the game at -2.5 or -3. The total opened at 42.5 and now ranges between that number and 44.5.
The Play
Tampa Bay is easily one of my favorite plays this week for a number of reasons. The Bills are just 1-4 away from home this year and truly feed off their home crowd. Also, their run-first offense matches up poorly against Tampa Bay's strong rush defense. This unit will force E.J. Manuel to throw down field to beat them, a tough task with Darrelle Revis lurking around.
Tampa bay has beaten Detroit and Miami over the past four weeks, and I doubt they have much trouble with this Buffalo team at Raymond James Stadium. Both Glennon and coach Schiano are still auditioning for next season, and they want to win every game.
Pick: Buccaneers -2.5 getting the bet on with Bovada.lv
Detroit Lions at Philadelphia Eagles -3 Total: 54
The Lions arrive in Philadelphia in a rare position over the past few years, atop the NFC North. The Eagles have been winning in their own right, under the excellent play of QB Nick Foles. Both teams come into the game with a 7-5 record.
Detroit's annual Thanksgiving Day game could not have gone any better for the Lions, a game in which they blew out the Packers in a 40-10 rout. Stafford has continued his onslaught of opposing defenses, throwing for 330 yards and two touchdowns last week, but he did throw two picks.
The Lions have so many weapons on offense it is hard for opponents to keep track. Wide receiver Calvin Johnson is the true threat on this offense and may be one of the greatest receivers of all time when it is said and done. However, running backs Reggie Bush and Joique Bell have done an excellent job and Detroit finally has second receiver Nate Burleson back. The Lions are one of the top scoring offenses in the league and for valid reason.
On defense, Detroit is a subpar unit overall, mostly because of their poor pass coverage. Consistently getting beat downfield for big plays the unit forces this team into shootouts with their inability to cover receivers in the second and third levels of the defense. However, against the run they have been among the best. They have stifled some powerful runners over recent weeks and are ranked third in the league against the run.
Philadelphia continues to win games on the back of Nick Foles and the offense, which again shouldered the load last week in a 24-21 win against Arizona. Foles threw for 237 yards and three touchdowns in the win with no interceptions. Running back LeSean McCoy has been productive as well but has been strangely allergic to the end zone this year. He has just four rushing touchdowns on the season.
The Line
The line opened at Eagles -2.5 which is still available at a few spots, but most books have the game at -3 currently. The total is the largest of the week at 54. The game opened at 54.5, with lines now between 53 and 54.
The Play
This is a curious spot for both teams, but the Eagles have to be given the edge based on how well they are playing as of late. Their win against Arizona last week was immense for their divisional hopes, and while they have been poor at home this year, the Lions have also been terrible on the road.
Nick Foles has been unstoppable since he became the starter and there is no worse secondary in the league than the Lions right now. The Eagles are a lock for 20+ in this game, and while I would say the same for Detroit, there are some concerns. They don't typically play well on the road or in cold weather, and Stafford has been extremely turnover prone this year. This might work against inept offenses like last week's Matt Flynn-led Packers, but that will not be the case against a powerhouse offense like the Eagles.
Pick: Eagles -3 with Bovada.lv
Miami Dolphins at Pittsburgh Steelers -3 Total: 40.5
The Dolphins and the Steelers face off at Heinz Field this Sunday in a game that is crucial to keep both teams' playoff hopes alive. At 6-6, the Dolphins have waived goodbye to their divisional crown dreams they had at the beginning of the season but still have a shot at the wild-card. At 5-7, Pittsburgh is on the fringe of the playoff picture and will need help from other teams if they look to advance to postseason play.
For Miami, it has been an up and down year, but they Fins are coming off their biggest win of the season, a 23-3 beating of the New York Jets. It was a full team effort in the win and the offense shined. Quarterback Ryan Tannehill had his best day of the year, throwing for 331 yards and two touchdowns, including one to Mike Wallace. Wallace, formerly a wide receiver for the Steelers will face his former team for the first time in this contest.
Defensively, the Dolphins have been just about middle of the road. Rush defense, thought to be one of their strengths this year has been one of their biggest issues. Miami gives up 122 yards per game against the rush, giving rookie Steelers running back Le'Veon Bell an enticing matchup.
Pittsburgh's 22-20 defeat against Baltimore on Thanksgiving Eve was likely the nail in the coffin for their playoff hopes, but they are not fully out of it just yet. Their offense has improved in the second half with Ben Roethlisberger getting the ball out quick and being efficient. He has been sacked just once in the past three games and has thrown six touchdowns and no interceptions in that span.
The Steelers once vaunted "Steel Curtain" defense appears to be no more after years of having a top ten defense. Their pass defense has been strong over most of the season but even that has suffered in recent weeks. Against most decent offenses, the Steelers have plenty of trouble stopping opponents.
The Line
The Steelers opened as -3 favorites which is still the line at many books, but some have moved it to -3.5. The total is one of the lowest of the week at 40.5, which is one point lower than the opening number of 41.5.
The Play
I think this one is decided by a touchdown or so, and it looks to be chilly around game time with a chance of flurries. This certainly benefits Pittsburgh greatly, who are used to cold weather at Heinz Field. It is also the second road game in a row for Miami, a young team that still does not know their true identity, especially offensively.
Pittsburgh's defense coordinator, Dick Lebeau will bring the heat all day against Tannehill and his makeshift offense line and stack up on Lamar Miller in the box. Throwing downfield has looked easy against the Steelers for several weeks, but Miami does not have much a downfield passing attack with Wallace. He has been a non-factor for most of the year, and I think Pittsburgh will make sure he does not show them up this Sunday. This game means a lot to both sides, but I have to give the edge to Pittsburgh.
Pick: Steelers -3 with Bovada.lv
Tennessee Titans at Denver Broncos -13 Total: 49.5
The Titans and the Broncos are in two different spots in their season. Tennessee is holding onto their fringe playoff hopes while Denver looks to cement their position on top of the AFC West.
The Broncos hold the AFC's top record at 10-2 and are 6-0 at home. They dug themselves out of an early hole last week at Kansas City, winning 35-28 over the Chiefs at Arrowhead. Manning threw for five touchdowns in the win, including four scores for wide out Eric Decker.
No one has been able to hold Denver's offense down all season, and I doubt that changes for the rest of the year. On a historic pace, Manning's offense has scored 30 points in all but one contest this season. A win against the Titans on Sunday will clinch a playoff spot for the Broncos.
The return of Von Miller has helped Denver's defense in their pass rush, but overall the unit has been below average. However, a lot of that is due to injuries. Both Antonio Cromartie and Champ Bailey have been banged up all year, but both started last week's game against Kansas City. Denver has slowly been getting healthier on defense throughout the year, so perhaps their best play is still ahead of them.
At 5-7, the Titans playoff hopes are just about dead, and every game is a must-win from here on out. They lost a rough one to Indianapolis last week 22-14 in a game they led for much of the first half. Tennessee's own miscues likely gave them a loss last week. Ryan Fitzpatrick had four turnovers in the loss, and they had six penalties for 74 yards.
Journeyman quarterback Fitzpatrick has been surprisingly capable in the offense, despite last week's performance. He has thrown or rushed for eight touchdowns over his past four games but has just gone 1-3 over that span.
Tennessee will be a nice test for Manning. They rank 7th in passing yardage allowed and have strong pass rush. They have recorded 31 sacks so far this season. Their one issue has been their run defense, which has been absolutely terrible.
The Line
This game opened at Broncos -13, and that is the consensus line at most shops. The total has come down slightly since the opening number of 50. This is likely due to the forecast calling for cold weather and snow.
The Play
The line is curious to me. It is almost like the bookmakers are tempting us to take the Titans. Sure, Denver is the best team in the conference but Tennessee has been in every game till the final minute over the past weeks and boast an outstanding secondary. That, along with the weather in this game is swaying me towards the Titans.
Peyton Manning has always struggled in cold-weather games and with a matchup that looks to be one of the tougher ones of the year for him – it is not unreasonable to expect a slip-up. Weather possibly in the 20s temperature wise and snow showers should slow down both offenses. While the game still could turn into a shootout, I think Tennessee keeps it close. 13 points are a lot. If this game goes to 13.5 or more, it becomes a must-play.
Pick: Broncos -13 with Bovada.lv
Seattle Seahawks at San Francisco 49ers -2.5 Total: 41
With Seattle's place atop the division locked up and a playoff spot secured, the Seahawks will look to sweep the season series against the rival 49ers. These teams played all the way back in Week 3. The Seahawks won that game 29-3 at home, in a game that Marshawn Lynch scored three touchdowns.
Seattle boasts the NFL's best record at 11-1 and secured a playoff spot after a 34-7 beat down of New Orleans on Monday Night. Russell Wilson continued to show the NFL why he is the best young quarterback in this league. He was magnificent in the win, connecting on 22 of 30 passes for three touchdowns and no picks. He rushed for 47 yards, as well.
Defensively, there is no better team in the NFL. They held the offensive juggernaut Saints to a season-low 188 yards in last week's loss and have been excellent all season long. There is no doubt this is the league's number one defense.
San Francisco comes into this game with an 8-4 record after winning 23-13 last week against St. Louis. Quarterback Colin Kaepernick has been much better over the past two games, completing 65 percent of his passes throwing four touchdowns and no interceptions.
Wide receiver Michael Crabtree returned last week, catching two balls for 63 yards. He should see his snaps increase this week and is a huge weapon in this offense when healthy. The Niners will be without two starting offensive lineman in this game, left tackle Joe Staley and guard Mike Iupati. The loss of Staley to an MCL tear is monumental as he has been ranked as a top five tackle this season.
The Line
This game has had the least amount of movement of any contest this week. The line opened at San Francisco -2.5, and the total at 41.5 and both are still on the board at those numbers.
The Pick
Seattle has been the most impressive team in perhaps the NFL, but I smell a trap for them in this one. This divisional game means a lot more to San Francisco as they look to avenge their Week 3 loss. The Seahawks are also coming off a short week from Monday Night Football.
This team is different on the road, as well. Sure they are 4-1, but their wins have all come against average or below average teams, the likes of Arizona, St. Louis, Houston and Atlanta. I am sure they would love to win this game but they have already made the playoffs. This game means much more to the 49ers which are battling several teams for a playoff spot. Vegas are banking on a San Francisco win in this game, and I am going with the oddsmakers.
Pick: 49ers -2.5
New York Giants at San Diego -3 Total: 47.5
Both the Giants and the Chargers have played well in spurts this season, but their current and past poor play has them both on the outside looking in at the playoff race.
At 5-7, the Giants are second to last in the NFC East and barely in the jumbled NFC wild-card picture. Every game is a must-win for New York, which remains two games behind Philadelphia and Dallas in the race for the division.
The G-men recorded a strong team win last week against the Washington Redskins. Most notably, the Giants pass rush has re-emerged on the back of Justin Tuck. He had four sacks, a career-high in the 24-17 win.
San Diego has lost five out of their last six games, including a 17-10 loss at home to Cincinnati last week. It was an uncharacteristic game for the Chargers, and a season-low in both points scored and yardage. San Diego has one of the most potent offenses in the league, averaging over 400 yards per game.
The Line
San Diego opened at -3 favorites, a line which is still standard at most sportsbooks. However, some have moved it to -3.5. The total opened at 47.5 and is at that number or at 48.
The Play
I like San Diego in this spot, this is the first time the Chargers have been favored at home this season, and there is a legitimate reason for that – the Giants are terrible on the road. The Chargers are even more desperate to get a win in this game, rather than New York because a loss knocks them out of playoff contention entirely. I think San Diego wins a close game at home and hurts the Giants playoff hopes even further.
Pick: Chargers -3 available with Bovada.lv