Dallas Cowboys at New Orleans -7 Total: 54
Sunday, November 10th, 2013 TV: NBC 8:30 EDT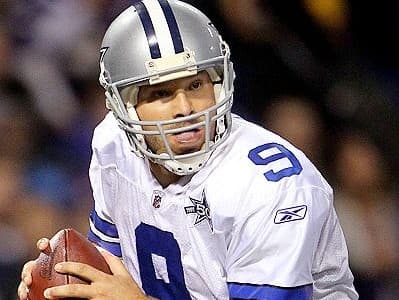 Bettors should buckle themselves up for Sunday's all-NFC affair, which projects to be one of the highest scoring games this week. The Saints, who are having a strong bounce back season under Sean Payton, have been dominant at home in recent years and Dallas is in desperate need of a win to keep pace in their division.
At 5-4, Dallas has had an up and down season but have struggled against the better half of teams on their schedule. Not only will this win give them more confidence in their season but will potentially separate them from the pack in the NFC East.
The Cowboys won a hard fought game last week over Minnesota, 27-23. Trailing late, Tony Romo threw a touchdown pass with just 35 seconds left to win the game for Dallas. The quarterback is having one of his best years as a pro and is fifth in the NFL in passer rating at 100.0.
Offensively, Dallas has mostly put up admirable numbers, but their offensive line is somewhat suspect. Romo has taken a lot of sacks this year, but to be fair, that is generally due to his propensity to hold onto the ball. Still, Dallas' line took a massive hit when they lost guard Brian Waters a few weeks ago.
On defense, it has been a different story. The Cowboys have been perhaps the league's worst defense against the pass and aren't stalwarts against the run either. They famously let Calvin Johnson torched them for over 300 yards receiving two weeks ago.
Injuries wise, Dallas has gotten better. Dez Bryant sat out practice earlier with this week and has been surrounded by rumors of a herniated disc in his back. But, he practiced Friday, and the Cowboys are confident that it is just a muscle issue. Dez looks to be a full go this week.
Running back DeMarco Murray has practiced all week and seems to be over his sprained MCL which limited him in last week's game. Defensive end DeMarcus Ware will be playing this after a three week hiatus and upgrades the Cowboys pass rush and run defense substantially.
With a 6-2 record, New Orleans is having a terrific year, but they come into this game fresh off a loss at New York. The Jets outmuscled the Saints all game, finishing with over 190 rushing yards and winning the game 30-26 despite Geno Smith throwing for just 119 yards passing.
Offensively, they are one of the NFL's best and there is no quarterback in the league that is a better bet for 300 yards passing and two touchdowns each week. The defense has improved vastly against the pass this year – and while they are ranked 9th overall – their struggles against opponents running games are well documented.
The Saints were also on the receiving edge of many injuries last week. Wide receiver Marques Colston sat out of last week's matchup, and though he is listed as questionable with a knee injury this week, he expects to play against Dallas. Running back Darren Sproles, who suffered a concussion in the loss against the Jets, will play on Sunday night. Finally, Jimmy Graham is questionable with a plantar tear but will be playing this Sunday and should feast against a Dallas team that has given up gargantuan days to tight ends all year long.
The Line
The Saints opened at -3.5 favorites in this game, and that number has move to -7 as New Orleans becomes one of the bigger public plays this week. The total has also gone up from 52.5 with 54 being the consensus line at most books.
The Play
While Tony Romo is tough to trust in big games, he has had an excellent season, and the Cowboys are a talented bunch offensively. Dez Bryant and Witten should find plenty of holes in the secondary, despite the improvement this year. Dallas' offense is one of the best in the league and will put up points in this contest.
Of course, so will Drew Brees. Graham has a premier matchup in this game and no one will be able to cover the best tight end in the league. But, the return of DeMarcus Ware does make an immense difference. Dallas is much better against the run with him in the game, but the pass rush upgrade can't be overstated. Ware will be able to get after Drew Brees, an area that they have been lacking since he left the lineup. Also, while Dallas has struggled heavily defensively, their ability to force turnovers on defense should not be forgotten. Brees has thrown several interceptions in his past few games.
All in all, I think bettors are getting tremendous value in this line when they take the Cowboys on the road. The Saints are an excellent team, but Dallas could easily come out with a victory in primetime. This is a much bigger game for the Cowboys than it is for the Saints.
Take Dallas +7 on the road with Bovada.