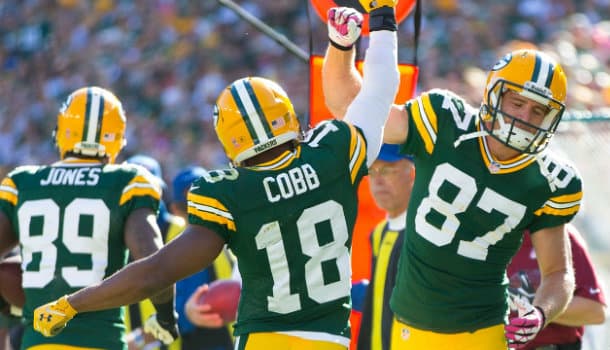 I can't seem to win my ML underdog picks lately. It looked like I had the Saints last week, but they gave up two late TD's and lost by a point. I ended up 0-2 (-3.2U) and now have a small hole to get out of.
The pickings look slim this week, but I've circled three underdogs that I'll be betting on.
NFL Week 8 ML Picks
Tennessee Titans +110 vs. Houston Texans (Best Odds: BetOnline)
Tennessee (2-5) hosts Houston (3-4) in an AFC South match-up with big implications. Both of these teams are trying to keep pace with the Colts. This is a good spot for the Titans as long as Jake Locker plays.
All signs are pointing to Locker starting, but keep an eye on this throughout the week. Tennessee is below average on both sides of the football, as they score 17.3 PPG (28th) and allow 24.6 PPG (23rd).
The Texans are just 1-3 on the road after losing to the Steelers on MNF in a game that they had locked up until a brutal ending to the 1H. Bouncing back from that demoralizing loss will be tough on the road.
This game comes down to whether Locker plays and how well Arian Foster plays. The Texans are picking up 129.0 RYPG (8th) while the Titans allow 123.7 RYPG (22nd). I just don't trust Houston on the road.
Green Bay Packers +105 vs. New Orleans Saints (Best Odds: TopBet)
This game seems like it could be a trap. The Saints (2-4) just suffered a tough loss against Detroit. They had the game in the bag basically, but somehow found a way to blow the lead in the final minutes.
Green Bay (5-2) just dominated Carolina at home, but they haven't been as good on the road. They're 2-2 on the road with two consecutive wins, but their last road win came in the final seconds against Miami.
The Saints offense is averaging 25.8 PPG (10th), 314.0 PYPG (2nd) and 123.0 RYPG (13th). When they play at home they could always drop 40+ points and no one would be surprised, but that's unlikely.
GB stops the pass well (214.9 PYPG – 6th) and the Saints run game isn't much of a threat. If Nelson, Cobb and Lacy continue to play like they have been the last few weeks the Packers will win this game by 10+.
Buffalo Bills +125 vs. New York Jets (Best Odds: Bovada)
A lot of the early action this week has been on the Jets (1-6), which surprises me. The Jets beat Oakland to open the season and have since lost six in a row. The offense has been amongst the worst in the league.
Geno Smith has struggled and the Jets offense is only scoring 17.3 PPG (29th). Turnovers are still an issue and that's why the Jets allow 26.4 PPG (26th). The defense is only allowing 326.6 YPG (9th).
Orton isn't a long-term plan in Buffalo, but he got the job done last week. He's now 2-1 and this is a big game for the Bills. Spiller and Jackson will both be out for this game, but the Bills have RB depth.
More pressure will be on Orton and the WR's, but the Jets secondary isn't that good. If the Bills want to have a chance at winning the AFC East this season they can't afford to lose games like this period.
Hunting down these underdogs isn't easy, as it seems like the most unlikely underdogs win. These are my picks for this Sunday. I'd be happy with a 2-1 record with the ways things have went the last two weeks.