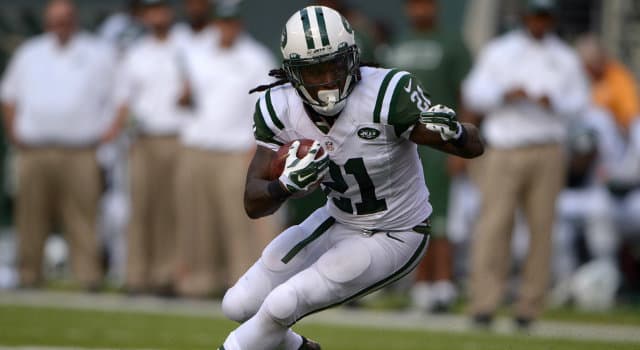 Both the Chiefs and Bears won last week, which brings my record to 4-3 (+3.2U Overall). This week I'm going with two more money line underdogs, as it's another tough week with limited options that stand out.
I'm betting on the Chiefs to win again, as they host the Patriots on MNF and I'm also betting on the Jets at home over the Lions. Both games will likely be close down to the wire and I like taking the home teams.
Detroit Lions vs. New York Jets Preview
Bet on the Jets (+100) vs. the Lions (Best Odds – BetOnline)
The Jets (1-2) are paying even money, but the pickings are slim this week.
After losing to the Bears (27-19) at home on MNF we'll see the Jets host the Detroit Lions (2-1) in a game where everyone will hammer Detroit. The Lions had a big home win over the Packers (19-7), but they struggled in their only road against Carolina (24-7) in week 2.
I feel like the Jets would be at least 2-1 if Geno Smith didn't make so many critical mistakes. He has thrown 4 INT's on the season already compared to just 3 passing TD's. He has been effective on the ground at times, as he has picked up 84 yards and 1 TD on 20 carries, but he has fumbled as well.
Defensively the Jets look solid and better than many analysts' preseason predictions. They're allowing 213.3 PYPG (9th) and 55.0 RYPG (1st). The Jets have given up 24.0 PPG (20th).
I like how the Lions look on defense, as they've only allowing 15.0 PPG (3rd) and 244.3 YPG (1st). This is going to be a low scoring game as long as Smith plays well and I like the Jets at home.
They need to get a win after losing to the Bears.
Detroit's offense looked terrible on the road against the Panthers and Carolina didn't look that good at home against the Steelers last week, so I think the Jets will be able to shutdown the Lions.
New England Patriots vs. Kansas City Chiefs Preview
Bet on the Chiefs (+160) vs. the Patriots (Best Odds – TopBet)
Kansas City (1-2) needed a win last week on the road and they got it against the Dolphins (34-15). The Chiefs now play at home against the Patriots. New England beat the Raiders (16-9) at home last week, but the Pats didn't look good in the game on offense.
I expect Tom Brady to struggle on the road against the Chiefs defense. The public still expects the Patriots to be a high-flying offense like they were several years ago, but with Brady aging and limited weapons that can't stay healthy, NE's offense isn't what it was once.
New England is averaging 22.0 PPG (15th) and 301.3 YPG (26th). Kansas has only allowed 21.7 PPG (13th) and their secondary has been improving in each game (223.7 PYPG – 12th).
Alex Smith has had a rough start to the season and has to pick up his game. Smith has thrown 4 TD's, but he also has 3 INT's already. Smith is known as a great game manager that doesn't turn the football over often and he'll have to play better for the Chiefs to fight for a playoff spot.
Thankfully, the run game is averaging 124.7 RYPG (13th) for KC. Jamaal Charles should be back this week, but he still hasn't been able to get going due to injury.
Knile Davis has picked up 214 rushing yards and 3 TD's on 55 carries. Charles only has 9 carries for 23 yards. The Pats defense is strong, but they can be run on. NE is giving up 104.0 RYPG (11th), but this is the best rush offense they've faced. Kansas can still get on track, but they need to win games at home.