Week five of the 2017 NFL season began with the New England Patriots edging out the Tampa Bay Buccaneers on the road.
Bill Belichick's men needed the victory to bounce back from their surprising loss to the Carolina Panthers. The rest of the league returns to action on Sunday and will be looking for equally important wins.
We'll now break down which teams should be in your teaser for this Sunday's round of matches.
Buffalo Bills @ Cincinnati Bengals
The Bengals earned a vital win over the Cleveland Browns last time out to get off the mark. Quarterback Andy Dalton found rhythm in the passing game, throwing for four touchdowns to guide his side to a comfortable win.
Buffalo continued their impressive start to the campaign with a huge victory on the road to defeat the Atlanta Falcons. Sean McDermott's men put the clamps on Matt Ryan and company to claim their third win of the term to move to the top of the AFC East.
Few would have predicted the Bills to have a strong start to the campaign. However, their defense has been aggressive and has shut down the Falcons and Denver Broncos in back-to-back matches.
Quarterback Tyrod Taylor has done enough to put points on the board. All-Pro running back LeSean McCoy has had a quiet start to the term, but sooner or later he will have breakout game.
The Bills are considered underdogs for the contest, but the Bengals have done nothing to suggest they are capable of knocking off McDermott's men. As a result, back the Bills at odds of 2.35Bet €100 to win €23527/20Bet £100 to win £235+135Bet $100 to win $2351.35Bet HK$100 to win HK$2351.35Bet Rp100 to win Rp235-0.7407Bet RM100 to win RM235 at BetOnline along with your teaser.
Los Angeles Chargers @ New York Giants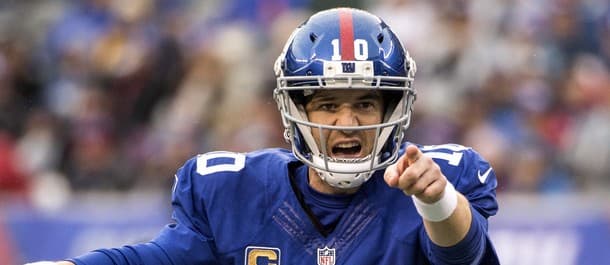 This is a contest between two winless teams, with both desperate to get off the mark in the campaign. The Giants have suffered back-to-back defeats due to late field goals, suggesting that they are starting to find a semblance of form after two poor performances in opening two weeks.
The Chargers have endured an awful start to the season and the frustration inside the organisation appears to be reaching a boiling point. Their move to Los Angeles has not had immediate success, with low crowds at the StubHub Center, which only boasts a 30,000 capacity.
Anthony Lynn's men have come close to snatching victories, but their struggles late in games have cost them against the Denver Broncos, Miami Dolphins and the Philadelphia Eagles.
The strength of their team is their passing attack, but against New York's strong secondary don't expect them to thrive. The Chargers have a strong defense of their own, but Eli Manning might be able to make enough plays to secure a narrow win for his team.
Therefore back the Giants at odds of 1.57Bet €100 to win €15757/100Bet £100 to win £157-175Bet $100 to win $1570.57Bet HK$100 to win HK$157-1.75Bet Rp100 to win Rp1570.5700Bet RM100 to win RM157 with Marathon Bet on a single as well as your teaser.
Baltimore Ravens @ Oakland Raiders
The Raiders were dealt a hammer blow last week when Derek Carr suffered a back injury. The issue will rule him out for at least two weeks, but he could miss as many as five matches.
Without him backup quarterback EJ Manuel threw a late interception to cost his side a victory against the Broncos. Jack del Rio's men now need to forge forward in their bid to reach the playoffs without their star man, placing running back Marshawn Lynch under pressure.
The Ravens' offense has been awful in the last two matches, putting just 16 points on the board. Joe Flacco suffered a back injury during pre-season and it appears to have affected his form. His throws have been off, while his movement in the pocket has been suspect.
However, he will get opportunities pass downfield against the Raiders' secondary should his offensive line afford him time. Baltimore's defense was dominant against poor quarterbacks in their opening two matches and will have another chance to take over another contest.
They should get the turnovers they need to put their offense in position. Therefore back the Ravens for the surprise win on the road at odds of 2.38Bet €100 to win €23869/50Bet £100 to win £238+138Bet $100 to win $2381.38Bet HK$100 to win HK$2381.38Bet Rp100 to win Rp238-0.7246Bet RM100 to win RM238 with Marathon Bet and on your teaser.
New York Jets @ Cleveland Browns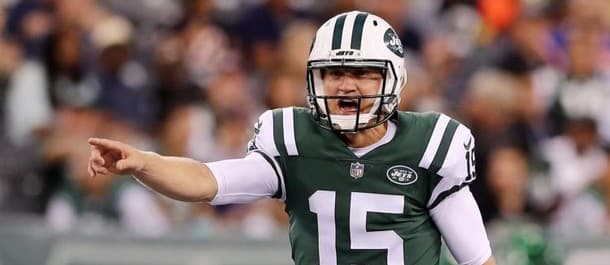 The Browns are enduring another season of struggle. They had the opportunity to get off the mark last week against the Bengals, but slumped to a heavy defeat on home soil. Hue Jackson's men have another opportunity against a poor outfit and cannot afford not to take this opportunity.
DeShone Kizer had issues against the Bengals, continuing his rough start to his career. The 21-year-old has not been helped by his wideous as Kenny Britt dropped a pass right into the arms of Clayton Fejedelem. Cleveland's receiving corps and running backs need to lift the level of their performances to help the rookie find his feet in the NFL.
The Jets have been one of the surprise packages of the campaign. They overcame losing their opening two matches to bounce back with successive wins. They stifled the Miami Dolphins on home soil before outbattling the Jacksonville Jaguars.
Bilal Powell was the star of the game for Todd Bowles' men with a 163-yard performance, including a 75-yard touchdown. Josh McCown will return to his old club and it would be poignant for him to guide the Jets to victory. Back New York at odds of 1.95Bet €100 to win €19519/20Bet £100 to win £195-105Bet $100 to win $1950.95Bet HK$100 to win HK$195-1.05Bet Rp100 to win Rp1950.9500Bet RM100 to win RM195 with Bet365 on a single as well as a teaser.
San Francisco 49ers @ Indianapolis Colts
The Colts have been boosted by Andrew Luck's return to training, although he will not be fit enough to take on the 49ers. Jacoby Brissett has fared well enough in relief duty, but was exposed by the ferocity of the Seattle Seahawks' defense last week.
However, he has made a number of quality throws in his three starts, including his touchdown strike to Donte Moncrief last week. Brissett should be able to continue his decent form at home against a vulnerable 49ers' defense as his wideouts have helped ease the pressure on him in the pocket.
San Francisco are in a mess ahead of the contest and are starting another poor campaign in the face. Quarterback Brian Hoyer has not been good enough to make the decisive throws, despite the efforts of his defense to keep matches close.
The 49ers slumped to their fourth defeat on the bounce in a close loss to the Arizona Cardinals. Kyle Shanahan's men are not far off their first win of the term, but are in dire need of improved production from their signal-caller.
Indianapolis should edge the contest by a narrow margin – back them at odds of 1.87Bet €100 to win €18787/100Bet £100 to win £187-115Bet $100 to win $1870.87Bet HK$100 to win HK$187-1.15Bet Rp100 to win Rp1870.8700Bet RM100 to win RM187 with SportingBet and your teaser.
Tips Summary
Buffalo Bills To Beat Cincinnati Bengals
Sunday 8th October 2017 13:00 ET (18:00 BST)
Odds: 2.35Bet €100 to win €23527/20Bet £100 to win £235+135Bet $100 to win $2351.35Bet HK$100 to win HK$2351.35Bet Rp100 to win Rp235-0.7407Bet RM100 to win RM235
New York Giants To Beat Los Angeles Chargers
Sunday 8th October 2017 13:00 ET (18:00 BST)
Odds: 1.57Bet €100 to win €15757/100Bet £100 to win £157-175Bet $100 to win $1570.57Bet HK$100 to win HK$157-1.75Bet Rp100 to win Rp1570.5700Bet RM100 to win RM157
Baltimore Ravens To Beat Oakland Raiders
Sunday 8th October 2017 16:05 ET (21:05 BST)
Odds: 2.38Bet €100 to win €23869/50Bet £100 to win £238+138Bet $100 to win $2381.38Bet HK$100 to win HK$2381.38Bet Rp100 to win Rp238-0.7246Bet RM100 to win RM238
New York Jets To Beat Cleveland Browns
Sunday 8th October 2017 13:00 ET (18:00 BST)
Odds: 1.95Bet €100 to win €19519/20Bet £100 to win £195-105Bet $100 to win $1950.95Bet HK$100 to win HK$195-1.05Bet Rp100 to win Rp1950.9500Bet RM100 to win RM195
Indianapolis Colts To Beat San Francisco 49ers
Sunday 8th October 2017 13:00 ET (18:00 BST)
Odds: 1.87Bet €100 to win €18787/100Bet £100 to win £187-115Bet $100 to win $1870.87Bet HK$100 to win HK$187-1.15Bet Rp100 to win Rp1870.8700Bet RM100 to win RM187
Baltimore Ravens
Buffalo Bills
Indianapolis Colts
New York Giants
New York Jets