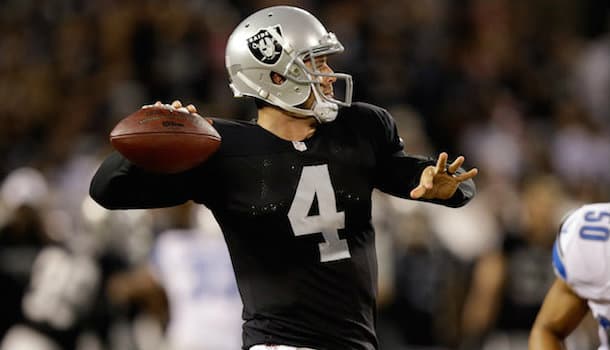 The disparity in the NFL has grown in recent years and that's unlikely to change this year. However, every week there are a few live underdogs that are worth betting on the money line. For the opening week I don't like many dogs, but I've got two that I feel have a great shot at winning SU.
Minnesota Vikings vs. St. Louis Rams Preview
St. Louis has been hyped all summer, but I think losing Sam Bradford for the season again will suck the life out of this team. Sure, the Rams are projected to have one of the best defensive lines in the NFL, but their pass rushers will have problems keeping Adrian Peterson out of the endzone.
The Rams secondary is weak again this year and while Matt Cassel isn't a world-beater at QB he'll be able to test STL early and often. The WR unit for Minnesota has a lot of potential if the QB can get them the football. The main reason I like the Vikings is because the Rams will struggle to score.
Shaun Hill isn't starting QB material and that'll mean the Rams will likely try to be one-dimensional unless they get down early and have to pass. Zac Stacy performed well last year as a rookie, but teams should have him figured out and the Vikings defensive line has talent.
Against a lot of teams the Rams have an edge on the turf, but the Vikings enjoy the turf as well and they've put up a 6-0-1 ATS record in their last seven games on turf. St. Louis has been notoriously slow starters (1-6 ATS in L7 Week 1 Games) as well. With Bradford I love the Rams, without him I like Minny.
#1 Underdog Pick: Minnesota Vikings +170 (Best Odds – TopBet)
Oakland Raiders vs. New York Jets Preview
The Jets host the Raiders on Sunday and while betting on a game with two bad teams isn't always ideal, I feel that the odds are off on this game. Oakland has been terrible for years, but this year I expect them to surpass expectations. It was announced late Monday afternoon that rookie Derek Carr will start at QB.
McFadden and Jones-Drew are both healthy and will be able to split carries to stay fresh. The Jets defensive line is the strong suit on the Jets defense, so the run game is going to be utilized to set-up the pass. For the first season in awhile the Jets are going to have a weak secondary that can be thrown on.
Oakland improved their defense a lot as well with new additions to every unit. They should have a solid pass rush that will disrupt Geno Smith. Chris Johnson signed with NYJ, but he's overrated and the Raiders will keep him in check as long as they don't allow him to hit the big play.
Eric Decker signed for big money as well, but with Smith throwing him the football he'll regress a lot. I see this game playing out as a low scoring affair where special teams will come into play. Janikowski is one of the best kickers in the league and he'll hit a late FG to give OAK the win.
#2 Underdog Pick: Oakland Raiders +220 (Best Odds – BetOnline)
I've also considered betting on the Redskins as small road underdogs against the Texans, but decided against it, as WAS looked terrible on offense during the preseason and RGIII is likely to be under pressure all game long. Foster is also healthy and the Redskins will have trouble containing him.