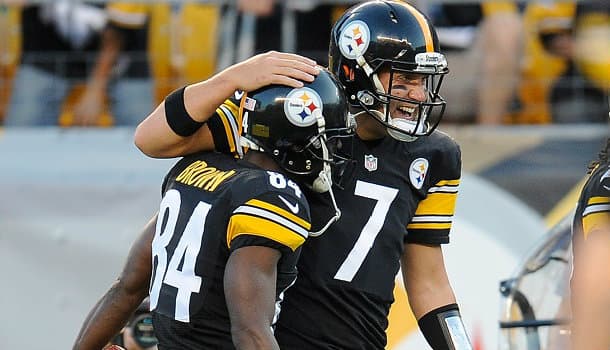 Well I'm glad I only bet 2U on teasers last week, as I wasn't even close. That was my worst week since the start of the season. I went 0-2 (-2U), which brings my overall profit down to +4.5U on the year.
Bye weeks are over, so there are plenty of games to bet on this weekend on teasers. I like the games on the schedule this week and have several teaser bets that I'm going to share with readers.
As always, my teaser bets are placed at BetOnline where new bettors can sign-up and receive a $1000 bonus on their initial deposit plus an unlimited number of reload bonuses for the life of your account.
NFL Week 14 Teaser Game Previews
Chicago Bears +9.5 vs. Dallas Cowboys
The Bears (5-7) host the Cowboys (8-4) tomorrow night on TNF and I think they could win SU. To win, Chicago needs to stop Murray in the run game. The Bears rank 10th against the run this season.
If Chicago holds Murray to under 100 rushing yards they'll likely win. Both teams were embarrassed on Thanksgiving, but the Bears need a win badly if they want to keep their playoff hopes alive.
Pittsburgh Steelers +9 vs. Cincinnati Bengals
Cincinnati (8-3-1) is 4-1-1 at home this season, but this is a tough match-up. This is the first time that these teams are playing each other this year, but Pittsburgh is 6-2 SU in the last eight H2H games.
I like Pittsburgh to win because their offense is much better. The Bengals allow over 125+ RYPG and Bell will have running room. Brown should also crush this secondary. I'll even be on the Steelers ML.
Houston Texans +1 vs. Jacksonville Jaguars
We're losing a bit of the teaser value by taking the Texans (6-6) at +1 and crossing zero, but you have to do that sometimes. Jacksonville (2-10) showed a lot of heart by beating the G-Men last week.
However, it was a lucky comeback win in my opinion and Houston's defense is simply too good to allow that to happen. This is a big for the Texans as well if they want to win an AFC wild card this year.
San Francisco 49ers –2 vs. Oakland Raiders
Oakland (1-11) should have no chance in this game despite being at home. Oakland plays the AFC West tough, but that's about it. San Francisco (7-5) is in the wild card hunt, but may have to win out.
Despite struggling this season the 49ers rank in the T10 in most defensive categories. Oakland can't score at all and with the 49ers back on the wall I expect them to manhandle the Raiders on Sunday.
Detroit Lions –4 vs. Tampa Bay Buccaneers
The Lions (8-4) are in good shape in the NFC, but they can't afford a loss to Tampa Bay (2-10). TB has actually been playing better as of late due to the emergence of Evans, but the Lions are too good.
Detroit is 5-1 at home this season and they looked great last week once the defense settled in. This is a defense that struggles against the pass, but this is TB and the Lions should win by a TD+ easily.
NFL Week 14 Teaser Predictions
49ers & Texans (Bet 1.1U to Win 1U)
49ers, Texans & Steelers +9 (Bet 1U to Win 1.6U)
49ers, Texans, Steelers, Lions & Bears (Bet 1U to Win 4.2U)
As long as the 49ers, Texans and Steelers come through it'll be a good week. The third teaser would be a bonus. This looks like a relatively good week for teasers, but who knows what'll happen in the NFL.
All three teasers are 6-points at BOL (Read a review of the BetOnline Sportsbook).