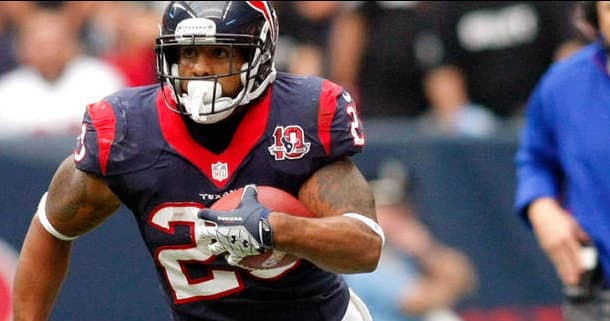 I was able to find a winner last week, but unfortunately went 1-2 on underdogs (-0.75U), which means I'm now –3.95U overall. I'll need one strong week to get back in the black on ML underdogs.
There really isn't much to pick from this week. My best bet is the Texans over the Eagles and I also think the Patriots have a great chance to beat the Broncos at home and they're paying well.
Philadelphia Eagles vs. Houston Texans Preview
Houston Texans +110 vs. Philadelphia Eagles (Best Odds: Bovada)
Houston (4-4) is a tough position. They're in the wild card race and still close to the Colts, but they've had a tough schedule and it doesn't get much easier, so they need to win games at NRG Stadium.
The Eagles (5-2) are looking good in the NFC right now, but they just lost to Arizona (24-20) on the road. Houston isn't as good as Arizona, but they play a similar grind it out style on the field.
Philly's run game is still having trouble, but the offense averages 283.6 PYPG (6th). They also rank 4th in points scored (29.0 PPG). Houston has to put constant pressure on Nick Foles in this game.
Foles will make mistakes and try to fit the football into coverage when frustrated. Houston needs the pass rush to be on point this week. Watt and Clowney both need to wreak havoc upfront.
Arian Foster now has had 100+ rushing yards in four consecutive games. He's also lethal out of the backfield in the pass game. Philly is giving up 116.7 RYPG (21st) and 266.9 PYPG (26th).
As long as the Texans defense doesn't allow the Eagles offense to explode they'll have a great chance to win at home. Foster will have success as well as help keep the Eagles off of the field.
Denver Broncos vs. New England Patriots Preview
New England Patriots +145 vs. Denver Broncos (Best Odds: BetOnline)
The top two teams in the AFC meet in the game of the week. New England (6-2) and Denver (6-1) have a lot of recent history including in the playoffs and they definitely don't like each other much.
Betting against Denver winning is always hard to do. Manning has a handful of weapons at his disposal and he's the best game manager in the NFL. I just feel like this is a great spot for the Patriots.
Let's first consider the Broncos offense. Manning and the Broncos are averaging 297.0 PYPG (3rd) and 32.0 PPG (1st). The Pats will have to shutdown the Broncos pass game to keep this game close.
New England ranks second against the pass (210.9 PYPG) and they have 8 INT's this season including two by Revis. Next I want to show you how the H2H series has gone in recent years.
The Pats have won 4 in a row at home against Denver and they're 4-1 SU in the last five. Tom Brady has also stepped up as of late and the Pats now rank 10th in passing yards (257.5 PYPG).
To beat the Broncos you need to air it out, as the Broncos allow 242.9 PYPG (17th), but they have the best run defense in the league. NE excels where Denver has holes, so I expect this to be close.
There are a lot of big favorites this week and I won't be putting my money on any of the big underdogs to win SU. Out of the big dogs I'd say the Rams have a small chance of beating the 49ers.