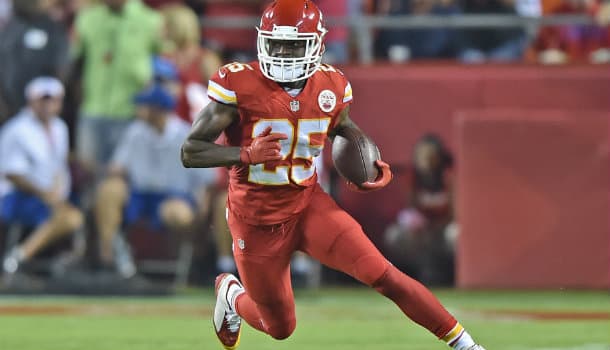 I can't believe the Seahawks lost to the Rams last week. This team really looks poor at the moment. I went 0-2 on my two teasers for a –2.1U loss (-0.3U Overall) and I'm now slightly below even on the season.
The schedule looks good this week and I've studied the games a bit more. The NFL teasers below can be bet on at BetOnline. They currently have a 50% bonus for up to $1000 (Code: OCT50) for new bettors.
2014 NFL Week 8 Teaser Picks
Denver Broncos –2 vs. San Diego Chargers
Denver (5-1) hosts San Diego (5-2) on TNF in a pivotal AFC West match-up. Denver is 5-1 SU in the last five H2H meetings. The Chargers often turn up big in these situations, but it'll be tough at Mile High.
The Broncos secondary has been building chemistry together and getting better. Denver only allows 20.2 PPG (7th) while scoring 31.5 PPG (1st). SD is too banged up to steal this game from the Broncos.
Kansas City Chiefs –1 vs. St. Louis Rams
Will the Rams (2-4) cost me again this week? I find it very unlikely that they will. They head to one of the toughest stadiums to play the Chiefs (3-3) who have been playing good football with Charles healthy.
The big mismatch in this game is the Rams run defense (145.0 RYPG – 28th) against the Chiefs run offense (140.3 RYPG – 3rd). St. Louis may get a backdoor cover, but they won't beat KC at Arrowhead.
Buffalo Bills +9 vs. New York Jets
The Jets (1-6) just had a hard fought loss to the Patriots while the Bills (4-3) stole a last second win away from the Jags. Orton is now 2-1 and he'll have to play the Jets tough to avoid heavy criticism.
Buffalo has problems at RB now due to injuries, but the Jets offense is brutal. The Bills rank 4th at stopping the run (80.4 RYPG) and they'll force Geno Smith to beat them. I can't pass up +9 in an AFC East game.
Cincinnati Bengals +5 vs. Baltimore Ravens
I rarely ever cross zero. This is the first time this year if I recall, but I'm betting on the Bengals +5 at home on my teasers. The Bengals (3-2-1) have been a mess the last two weeks, but they don't lose at home.
Baltimore (5-2) has won two in a row, but they came against TB and ATL. Cincy will bounce back from a brutal offensive performance last week. Cincy is 3-1 in the last four H2H games including 2-0 at home.
Philadelphia Eagles +8.5 vs. Arizona Cardinals
Arizona (5-1) has won two in a row since losing to the Broncos and this team is for real. Philadelphia (5-1) has also won two in a row and they just had their bye last week, so they've had a chance to fix things.
I expect McCoy to have a strong 2nd half to the season. Philly already scores 30.5 PPG (3rd), so if they can get the run game going they'll be lights out on offense. Arizona likely wins by a FG, but Philly covers.
My Week 8 Best Bets
Broncos –2 & Chiefs –1 (Bet 1.1U to Win 1U)
Bills +9 & Eagles +8.5 (Bet 1.1U to Win 1U)
Broncos –2, Chiefs –1, Bills +9, Eagles +8.5 & Bengals +5 (Bet 1U to Win 4.2U)
This week I'm betting on three 6-point teasers at BetOnline. The Broncos and Chiefs are my two strongest selections, but I also really like the Bills and Eagles getting over a TD despite both being on the road.