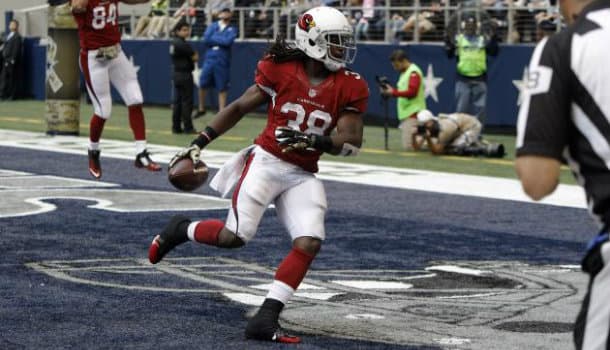 I treaded lightly last week, as I didn't love the schedule and ended up 2-0 on my teasers, which brings my overall profit to +8.5U this season. This week doesn't look like it'll be that easy either.
These NFL teaser bets are placed at the BetOnline Sportsbook. The 50% bonus offer is over, but the 25% bonus is available for new bettors plus a $25 free bet on your first in-play NFL wager.
NFL Week 10 Teaser Picks
Cincinnati Bengals –0.5 vs. Cleveland Browns
I'm going back to the well with the Bengals (5-2-1) again this week at home. They allowed the Jags to hang around last week, but this week they just have to win SU and we all know they don't lost at home.
Cleveland (5-3) escaped with a home win over TB in W9, but it was far from impressive. I watched the game a bit and the offense was bad. However, Cincy has been just as bad on defense.
The Bengals allow 23.4 PPG (17th) and 394.9 YPG (30th). Cleveland is giving up a lot of yards (391.8 YPG – 29th), but they only allow 21.1 PPG (8th). However, they aren't as strong on the road.
If you look at the H2H series the home team has dominated. Dating back to 2009 the Bengals are 5-0 at home against the Browns. This is a TNF game, so get your teasers in early this week.
Arizona Cardinals –1 vs. St. Louis Rams
The Cardinals (7-1) are the best team in the NFL somehow through nine weeks. St. Louis (3-5) picked up a win over the 49ers last week, but I have a lot of trust in Arizona winning when at home.
Arizona is 4-0 at home this season and they've played some tough teams. The defense is allowing more passing yards than any other team (286.8 PYPG), but they only give up 19.5 PPG (5th).
St. Louis ranks 8th against the pass (225.2 PYPG) and Carson Palmer may struggle, but the Rams give up big yards on the ground (136.2 RYPG – 29th) Andre Ellington will need to have a big game.
Last year the Cardinals won 30-10 at home over the Rams and I expect a similar result. The public is actually betting on the Rams to cover ATS this week due to them beating SF, but I don't see it.
Philadelphia Eagles PK vs. Carolina Panthers
I think that the Eagles (6-2) PK at home over a struggling Panthers (3-5-1) is a great bet. Philly beat the Texans on the road last week in a game that I thought they'd have more trouble with.
Philly has a great offense. They average 29.2 PPG (4th) and 409.2 YPG (2nd). The run game has been getting better as of late also and Jeremy Maclin has been dominating opposing defenses.
Carolina has now lost three in a row and they've looked bad while doing so. The defense is allowing 26.2 PPG (25th) and 378.1 YPG (24th). They won't be able to stop the Eagles pass or run attack.
The only way Carolina will win on MNF in Philadelphia is if Cam Newton explodes. He has done that on a couple occasions this year, but he can't do everything himself and that's why Carolina is struggling.
I'm going with two 6-point teasers again at BetOnline. You can read a review of BetOnline before joining if you want to learn more about the company and the betting options you have.
Bengals –0.5 & Cardinals –1 (Bet 1.1U to Win 1U)
Bengals –0.5, Cardinals –1 & Eagles PK (Bet 1U to Win 1.6U)