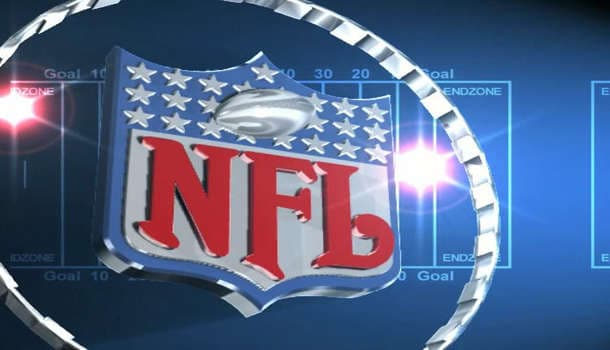 Date: Wednesday, September 23rd 2015
The Giants host the Redskins tomorrow night on TNF and the Giants are -4 favorites.
I'm not going to be betting big on this one, but I'll likely have a 1/2 unit on the Redskins to cover the point spread on primetime. It's definitely not a best bet, though.
Steelers vs. Rams Odds and Picks
Pittsburgh Steelers -1.5 (-110) vs. St. Louis Rams +1.5 (-110)
The Steelers (1-1) and Rams (1-1) play in St. Louis on Sunday.
This line opened at -2.5 for the Steelers and nearly 90% of the action is on Pittsburgh to cover – yet the point spread is down to -1.5 at most bookies.
Sure, the Rams beat Seattle at home, but they were terrible last week. The Rams now rank 31st in yards gained (282.5 YPG) and 18th in yards against (358.0 YPG).
The Rams are also allowing 27.5 PPG (25th).
Pittsburgh rank 3rd in points scored (32.0 PPG) and 2nd in passing yards (349.5 PYPG), so points should come easy for the Steelers, especially with Le'Veon Bell back.
DeAngelo Williams has been dominating already and piling up TDs – now that Bell is back the Steelers offense is easily going to be the most potent in the NFL.
We seen some crazy results last week and the Rams could easily win this game at home with a couple good bounces, but the Steelers are by far the better team.
I'm jumping on the -1.5 point spread now and not looking back.
Best Bet: Steelers -1.5 (-110) at GTBets
Bills vs. Dolphins Odds & Picks
Buffalo Bills +3 (-115) vs. Miami Dolphins -3 (-105)
Buffalo (1-1) are 3-1 against Miami (1-1) in the last two years, including a win in Miami two years ago. The Bills were bad against NE, but they fought back hard at the end.
They'll take those frustrations into Miami and beat the Dolphins SU.
I'll have some action on the Bills money line as well. Buffalo are going to come into this game and run all over their division rival. The Bills are averaging 153.5 RYPG (3rd).
Miami signed Suh, but the defense is giving up 142.0 RYPG (27th). It's early in the season, but I don't expect them to correct those mistakes right away and Buffalo can run.
LeSean McCoy looked better last week and should continue improving.
Buffalo is going to be able to shutdown Lamar Miller in the run game, but the Bills can't seem to stop the pass. They're giving up 345.5 PYPG (31st) and 27.0 PPG (24th).
Broncos vs. Lions Odds and Picks
Denver Broncos -3 (-110) vs. Detroit Lions +3 (-110)
The Lions (0-2) will search for their first win against Denver (2-0) at home. The Broncos were lucky to beat the Chiefs last week, but I believe they'll win easily in this one.
Peyton Manning is struggling, but the Lions are getting little pressure.
Manning should have all day in the pocket to find an open WR. Detroit is going to have a tough moving the football against this Broncos defense.
I've been really impressed with the Broncos defense. They rank 8th in points allowed (18.5 PPG) and 2nd in yards allowed (243.5 YPG), plus they're forcing a ton of turnovers.
Detroit ranks 30th in yards against (416.5 YPG) and they're giving up 29.5 PPG (28th).
This game is on primetime and I expect to see a bit of the old Manning in this one.
Best Bet: Broncos -3 (-110) at TopBet