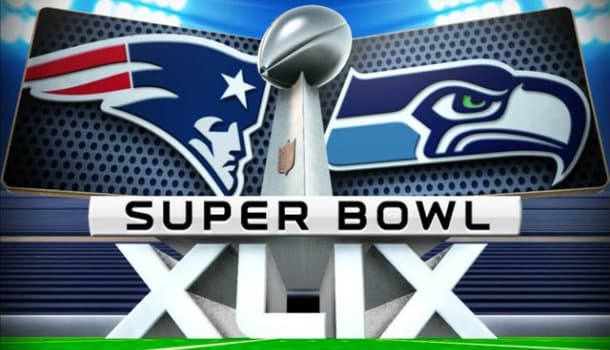 It wouldn't be a Super Bowl without hundreds of prop bets open to wager on. There are hundreds of prop bets this week at the various bookmakers and I'm going to look at some of the popular markets.
Super Bowl XLIX MVP Odds & Picks
Bet on the Super Bowl MVP at Bovada.
There are 27 players in the MVP betting market at Bovada plus a "Field" spot. I won't list all of the odds here, but you can view them at Bovada. The favorite in the market is Tom Brady (+180).
Russell Wilson (+350) is next in the market. Historically QB's have won the MVP a lot. In the last eight years a QB has won the MVP six years. Last year a LB (Malcolm Smith) won the MVP from Seattle.
Other than the two QB's you can strongly consider Marshawn Lynch (+500) and Rob Gronkowski (+900) in my opinion. Any WR on NE is in play because anyone one of them could go off for 3 TD's potentially.
Richard Sherman (+2500) and Darrelle Revis (+3300) are long shot picks as well. If they can return a TD and make a couple other big plays they may steal the MVP. There are plenty of options.
I'll be rolling with Lynch at +500 odds. I like Seattle to win the Super Bowl and I expect him to be a deciding factor for his team. Lynch will run 20+ times and surpass 150+ yards on the ground.
NFL Super Bowl Player Prop Bets
Bet on Player Props at BetOnline.
LeGarrette Blount Over 14.5 Rushing Attempts (-115)
Blount carried the football 3 times for 1 yard against Baltimore, but he had 148 rushing yards and 3 TD's on 30 carries against Indy. I expect NE to be balanced offensively, so this prop looks good.
Marshawn Lynch Over 87.5 Rushing Yards (-130)
Lynch rushed for 59 yards (14 Carries) against Carolina and 157 yards (25 Carries) against GB. After watching Wilson have 4 INT's against GB look for Carroll to run the football a little more often.
Russell Wilson Under 42.5 Rushing Yards (-115)
Wilson will convert a third down or two with his feet in this game, but 42.5 rushing yards is a lot. So far Wilson has rushed for an average of 23.5 RYPG. Belichick will spy Wilson all game. Take the under.
Julian Edelman Over 6 Receptions (-135)
You'll be paying up for this one, but it's worth it. Edelman has stepped up in the playoffs. He has had 8 receptions against Baltimore and 9 against Indy. He'll be used on many short routes and screens.
Luke Wilson Over 2.5 Receptions (-115)
I wish we were getting a line of O2 receptions, but I'll still take a shot. Wilson has been the safety valve in the pass game lately. He has 6 catches on 9 targets in the playoffs and will get 5+ looks here.
Rob Gronkowski to Score 1st TD in Game (+700)
This is a big gamble, but it's a fun prop market to bet on. I'm going with Gronks to score the 1st TD in the game. He has a TD in each of the Patriots two playoff games and his size is impossible to defend.
There are hundreds of player prop bets, novelty prop bets and many more to bet on this Sunday. The props above are all bets I like. Good luck and let's make some money for the last time this season.