Best Betting Strategies for Horse Racing in 2023
Following a proven strategy is imperative if you want to profit from horse racing. However, some betting strategies for horse racing are ideal for beginners and others are much more complex.
In this guide, we explore the top five betting strategies for horse racing to ensure you pick the right strategy for you. Keep reading to learn everything from the importance of value betting and bankroll management to dutching and statistical lays.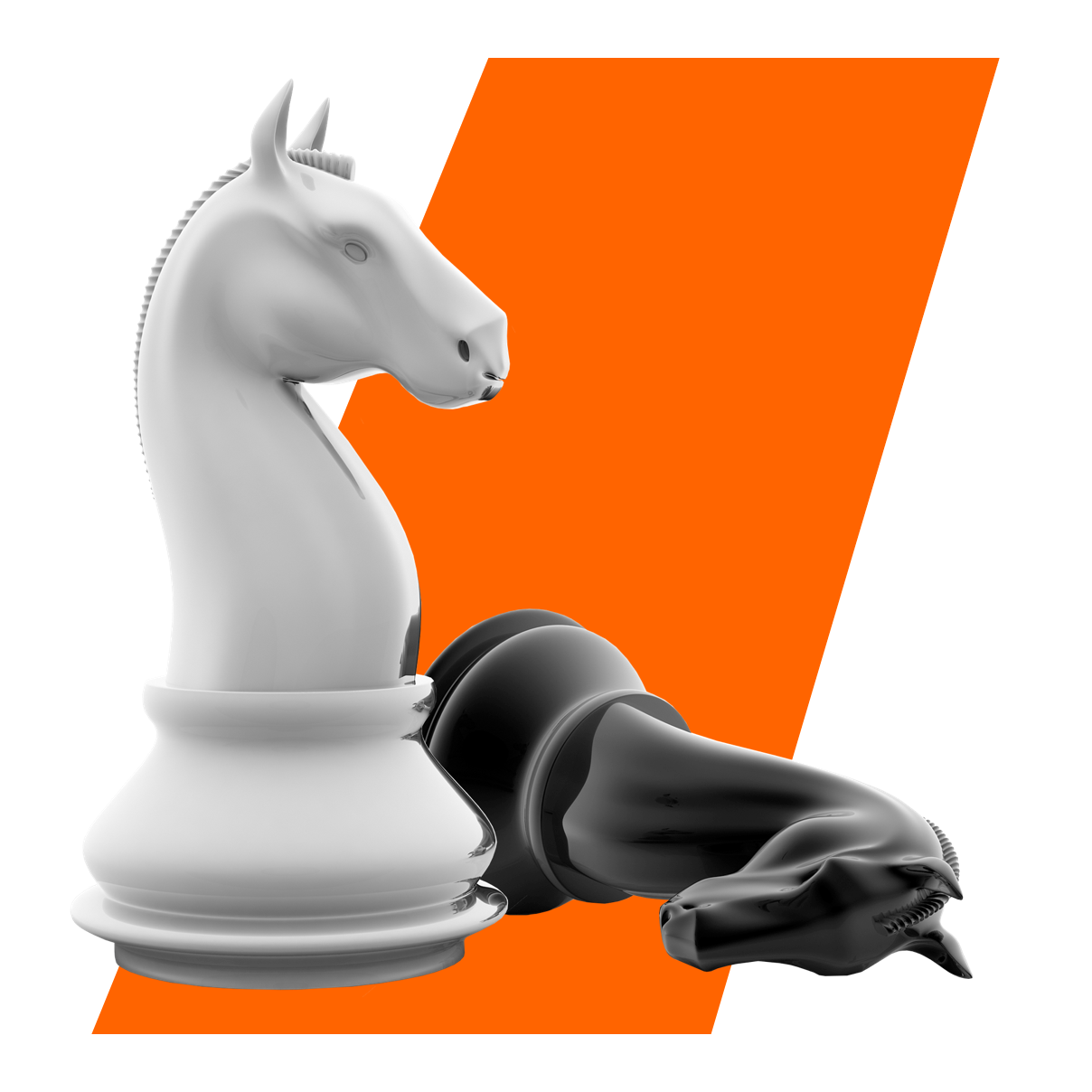 What Are Horse Racing Betting Strategies?
A good strategy for betting on horse racing involves more than getting a tip on who may or may not win. The main idea is to find value in your bets and to keep your bankroll afloat. Furthermore, knowing your horses, jockeys, tracks, and mathematics also plays a crucial part.
In the past, there were only basic betting strategies for horse racing, such as the dutching system. However, over the years, experts and industry insiders have developed innovative systems for betting on the sport of kings. An increasing number of bettors are seeking ways to get an edge over the bookmakers, so interest in proven horse racing betting strategies has never been greater.
The best approach is to increase your chance of winning as a percentage. While this might mean smaller payouts for each win, it should also mean that you win more frequently. Betting on horse racing should not be treated like the lottery. The most successful horse racing bettors take a strategic approach.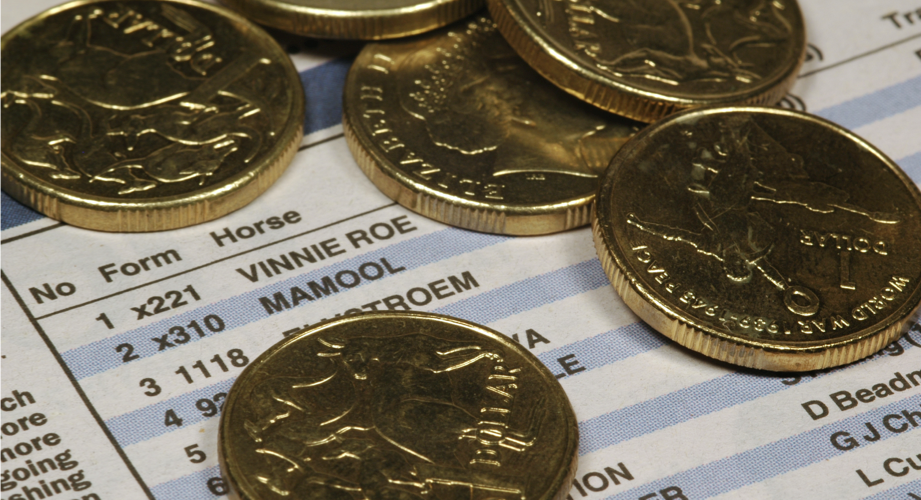 Horse Racing Betting Strategies – Advice for Beginners
It is important to remember that there is no single horse betting strategy that will guarantee you long-term success. Before you try any of the betting strategies outlined below, there are a few things to keep in mind.
Best Odds Guaranteed
Best Odds Guaranteed
This is a feature that many bookmakers offer whereby you will be guaranteed the best possible odds for your bet. If the starting price (SP) is higher than the original odds that you took, then you will be paid out at the higher price. Best odds guaranteed is especially worth taking advantage of when betting on major races such as the Grand National, where the odds fluctuate so much before the off.
Shop Around
Shop Around
One of the easiest things that you can do is use an odds comparison website to shop around for the best price. You might not think it, but the odds on the same races and markets can differ hugely between bookmarkers – especially when it comes to horse racing.
Know Your Courses
Know Your Courses
Most beginners try to only concentrate on the horses and jockeys, but knowing your racecourses is just as important. Additionally, you should also look at the weather conditions on the day and think about how this will affect your horse's performance on the course.
Avoid Favourites
Avoid Favourites
Often, you will find that the favourite is best avoided in many cases. Payouts for favourite wins might be more likely but will usually result in lower long-term profits. And in actual fact, less than half of horse racing favourites actually end up winning.
Do Horse Racing Betting Strategies Work?
Beginners often wrongly assume that betting strategies for horse racing result in guaranteed winnings. If this was the case, then all sports betting sites would've gone bust by now, and the industry would cease to exist.
Rather than being fool proof money-makers, betting strategies are methods that allow you to find better value in the market. You can't ensure a win with any of these strategies, but you can give yourself a better chance of winning, and at least find more value in the bets you place.
Top 5 Betting Strategies for Horse Racing
Let's take a look at the five most popular betting strategies for horse racing, complete with some real-life examples. Once you have read them through, you can put your chosen strategy to the test at one of our recommended betting sites.
Value Betting
Value Betting
First and foremost, you want to find value in your bets. This doesn't mean simply locating the highest possible odds, it means using your own horse racing knowledge to find the real value of each wager. The odds that a bookmaker offers don't show the true reality of an outcome coming to pass.
For example, if you see Facile Vega priced at 2/1 to win the Supreme Novice's Hurdle at the Cheltenham Festival, this gives an implied probability of 33.3%. However, you might be able to roughly calculate, either through maths or your horse racing knowledge, that Facile Vega actually has a 35% chance of winning.
This would make the actual odds lower at 1.86/1, meaning that you have found better value in the bet at the bookies' odds of 2/1. This doesn't mean that the horse is going to win the race, but it gives you a better payout if it does. Value betting is a basic system that can be used on top of most other betting strategies for horse racing.
The Statical Lay
The Statical Lay
Instead of backing the winner, a lay bet involves betting on the losing outcome. This makes it an effective horse racing betting strategy, as there are multiple losers and only one winner. However, as most traditional bookmakers will only offer betting markets based on picking the winner, you will have to instead turn to a betting exchange.
There are plenty of betting exchange websites available, with Betfair being the market leader. On this type of betting site, you can either set the odds, or place your bet at the odds set by other punters.
For example, let's say that you thought Facile Vega won't win the race, your lay bet would win if you backed him and any other horse came first. This gives you a more probable outcome, but makes your bets less profitable.
The downside is that if you lose a lay bet on an exchange, you may have to pay out an amount greater than your initial stake. Overall, this makes it a potentially profitable horse racing betting strategy over time, but it is a slow mover that requires a lot of patience.
Back The Beaten Favourite
Back The Beaten Favourite
A beaten favourite is a horse that was the favourite for its last race but that ultimately lost on the day. You will usually be able to find them in the racecard as they will have "bf" marked next to them.
Like most betting strategies for horse racing, backing the beaten favourite requires some additional research. Essentially, you want to find out why it lost as the favourite last time out, to determine whether or not the horse can redeem itself in the next race.
There are multiple reasons why a favoured horse may not have won. For example, the weather conditions may not have suited it on the day, or it didn't fare well on a particular track. For the next race, the horse might be set to run on a track that it is more familiar with.
Always take a close look and check for solid reasons to suggest that a beaten favourite will actually win on its next outing. Don't just blindly back a beaten favourite for the sake of it.
The Dutching System
The Dutching System
Having been developed in the 1920s, the dutching system is one of the oldest and most proven betting strategies for horse racing. Moreover, its concept is a simple one – it involves placing multiple different bets on the same race to increase your chance of a win. This can mean betting on different horses and/or different bet types – winner, place bet, each way, etc.
Of course, the key to the success of the dutching system is getting the maths done right. Effectively, you must ensure that one of your winning outcomes guarantees a profit. As a general rule, it is not advisable to back more than three horses in a single race.
For example, if you were to back three horses at £10 each, all at 2/1 odds, your total payout on any win would be £30. This gives you a total profit of £0, making the system pointless. Instead, you want to either only go for two selections, or look for higher odds to guarantee a profit should one of them win.
Each Way Betting Strategy
Each Way Betting Strategy
An each way bet provides some insurance should your horse fail to win but place. For example, if you were to place a £5 each way bet, your wager would cost £10 in total – with £5 going on the win and the other £5 on the place bet. There are therefore three possible outcomes with an each way bet:
Your horse wins, meaning both sides of the bet pays out.
Your horse only places, meaning that the place bet only pays out.
Your horse finished outside of the places, meaning that both bets lose.
An each way bet isn't always the best option, and there are a few things that you should look at before deciding when to place an each way bet. The most important factors are the track size and the number of runners.
The optimal field size for you as the punter is a 16-runner race, which would make your place bet a quarter of the winning bet odds. For example, if the winner is 8/1, then the place bet would be 2/1.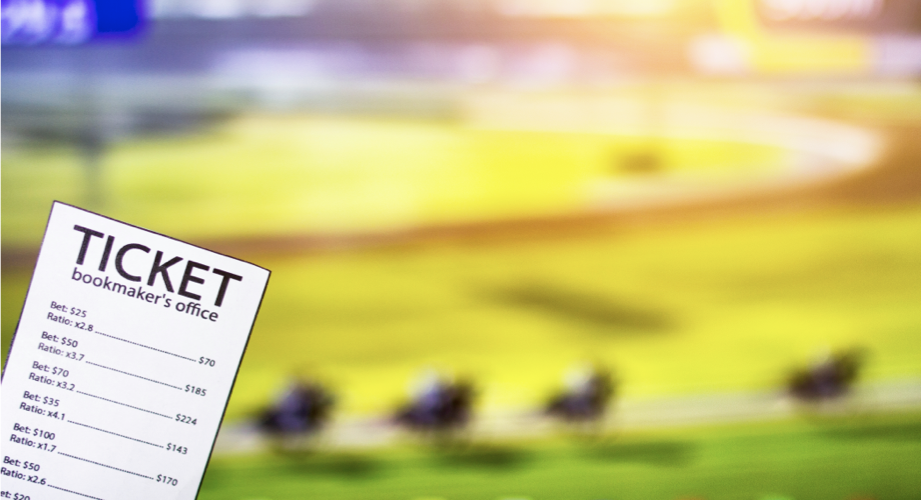 Horse Racing Staking Strategies Explained
While wagering on horse racing, one of the most important factors to calculate is bankroll management. This involves setting your initial betting budget, which should be no more than you can realistically afford to lose. We recommend using between 1-5% of your total bankroll, divided into smaller increments that you will use for each horse racing bet.
On top of this, you should also consider the odds and value of every bet that you place. For example, if you use each 5% increment on longshot bets of 50/1, then the chances are that your bankroll is going to go down to zero pretty quickly.
This strategy involves using a mathematical equation in order to calculate your optimal betting size. The three elements of this equation are your total bankroll, the odds available and your estimated probability of winning.
Ready to Try a Horse Racing Strategy?
In summary, no horse racing betting strategy can guarantee a profit. However, strategies can give you a much better probability of winning over time. By combining horse racing knowledge with maths and logic, you can increase the likelihood of beating the bookies.
Now, let's give some of these betting strategies for horse racing a try.
FAQs
What is the best horse racing betting strategy?
No betting strategies for horse racing guarantee a profit. However, strategies such as value betting, the dutching system, and each way betting are all popular.
Can you make money from horse betting?
Yes, you can make money while betting on horses. That being said, it should be viewed as a hobby and not a sure-fire way of making money.
Is it worth paying for horse racing betting strategies?
As there is so much information available online for free, it isn't worth paying money for betting strategies for horse racing. Start by reading our comprehensive guide to horse racing strategies on SBO.net.
How to manage your bankroll when betting on horse racing?
First, you need to set an overall budget, and then choose a percentage to use on each bet, ideally 1-5% of your total bankroll.
How to back a horse and win bets?
There are two sides to this – first, you must know your horses, trainers, jockeys and tracks. Second, you need to know the maths and how to find value in your bets.