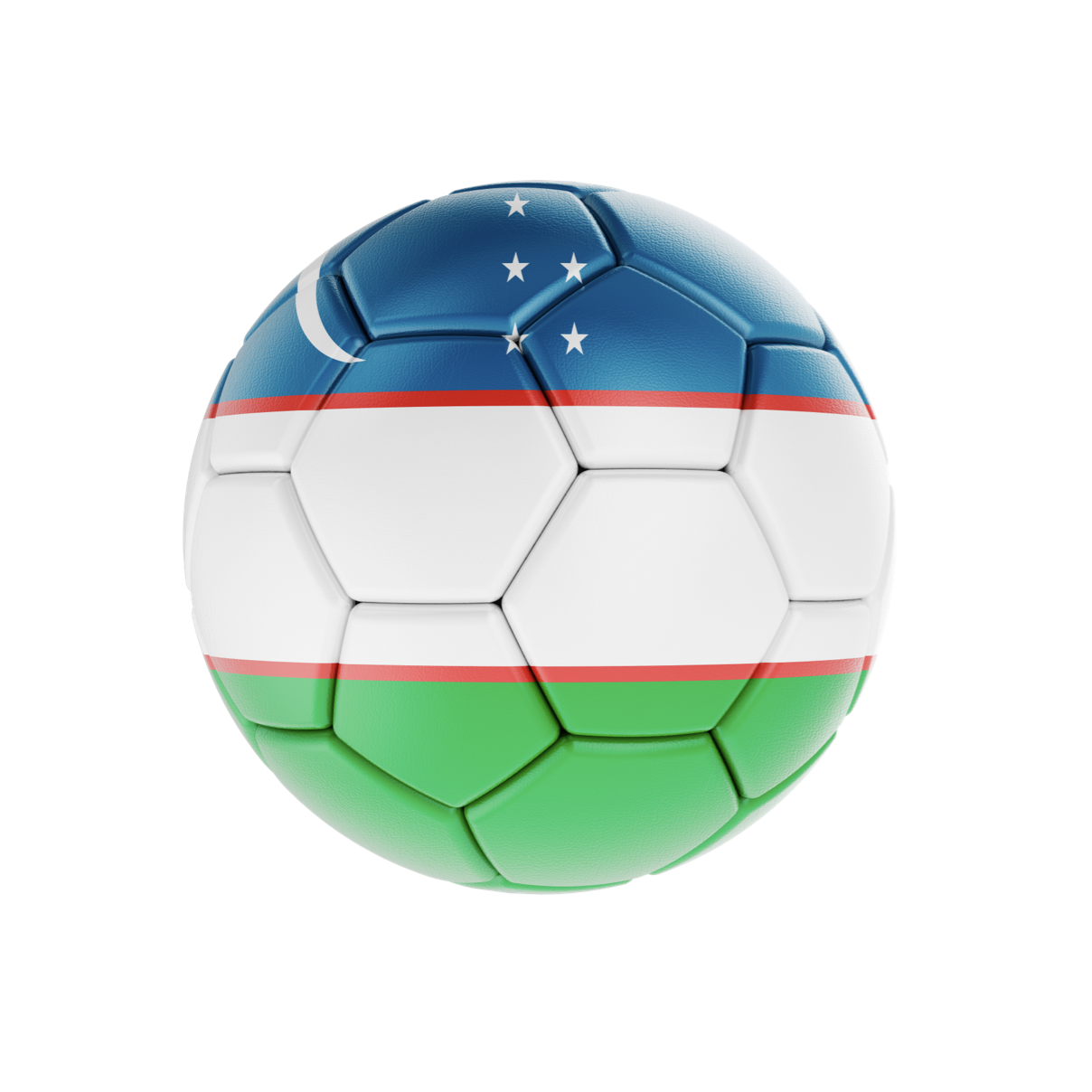 Online Sports Betting in Vietnam
Click vào đây cho phiên bản tiếng Việt
If you're looking for the best online sports betting sites in Vietnam, you're on the right page. Although laws for betting companies in Vietnam are a grey area, our guide addresses where and how you can bet online safely, which payment methods you should use, and everything else you need to bet on your favourite sports.
Our Vietnam betting guide includes information on:
The legality of betting online from Vietnam
How you can use local payment methods discreetly
How Vietnamese gambling laws could change in the future
Join a safe and trusted online betting site for Vietnamese players below:
Best Betting Sites in Vietnam – November 2023
Is Online Betting Legal in Vietnam?
Depending on how you go about it, gambling can be a serious crime in Vietnam. Those who run gambling dens are often sentenced to two years in prison when convicted. Those involved in mafia gambling, such as running lo-de games, may use loan sharks to collect and can receive prison sentences ranging from five to 17.5 years, depending on the seriousness of the charges.
If all you're doing is betting for fun, the penalty is normally just a small fine, but you need to be careful you're not accused of more. Therefore, it is important to use the best online betting sites licensed in other countries and not use bookies in Vietnam.
Road to Legal Betting
Road to Legal Betting
Gambling laws for Vietnamese betting sites are following a slow but steady road to progression. In 2012, The Wall Street Journal reported Hanoi's Finance Ministry showed support for making betting on football legal.
Later, Vietnamese Finance Minister Vuong Dinh Hue visited Singapore to learn about online betting in Singapore. He concluded Vietnam could learn a lot from Singapore Pools (SG Pools) and could use legal gambling to curve problem gambling and raise tax revenues.
In 2017, Decree 03/2017/ND-CP, better known as Decree 03, was issued by the Vietnamese government. It allows casinos to open in specific tourism zones, but they need a substantial $2 billion to do so.
Decree 06/2017/ND-CP, or Decree 06, was introduced shortly after, allowing football betting and wagers on horse races. This was cemented the following year, when the National Assembly of Vietnam added new legislation that allowed local players to bet on international football matches – just in time for 2018 FIFA World Cup.
Legal Casino Gaming in 2021
Legal Casino Gaming in 2021
In 2021, a three-year trial allowed local players to experience live casino play. One of the chosen destinations was the unfortunately named Corona Casino & Resort, housed in the $2.8 billion Phu Quoc United Center. It's an all-in-one entertainment complex with hotels, shopping, a theme park, and around 1,000 slot machines and 100 table games.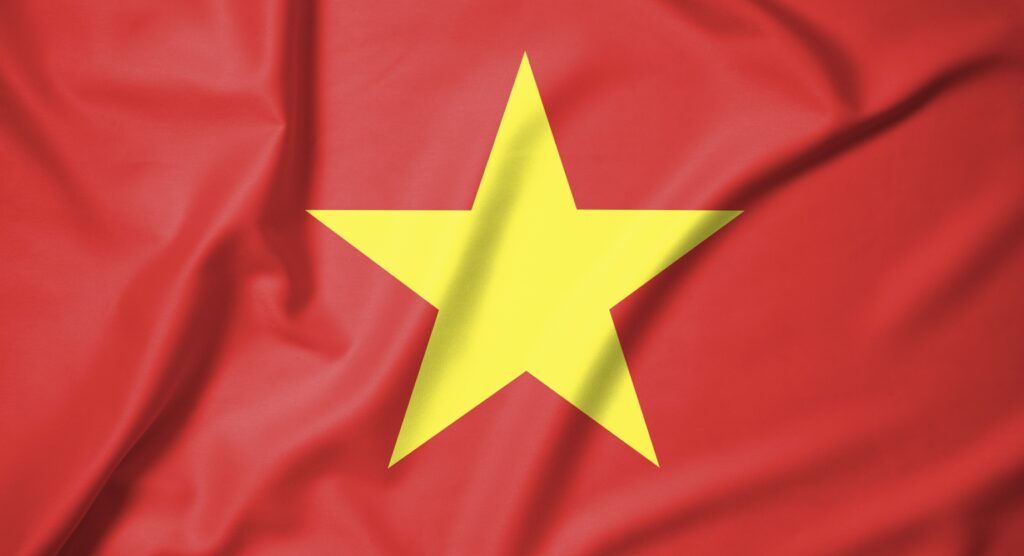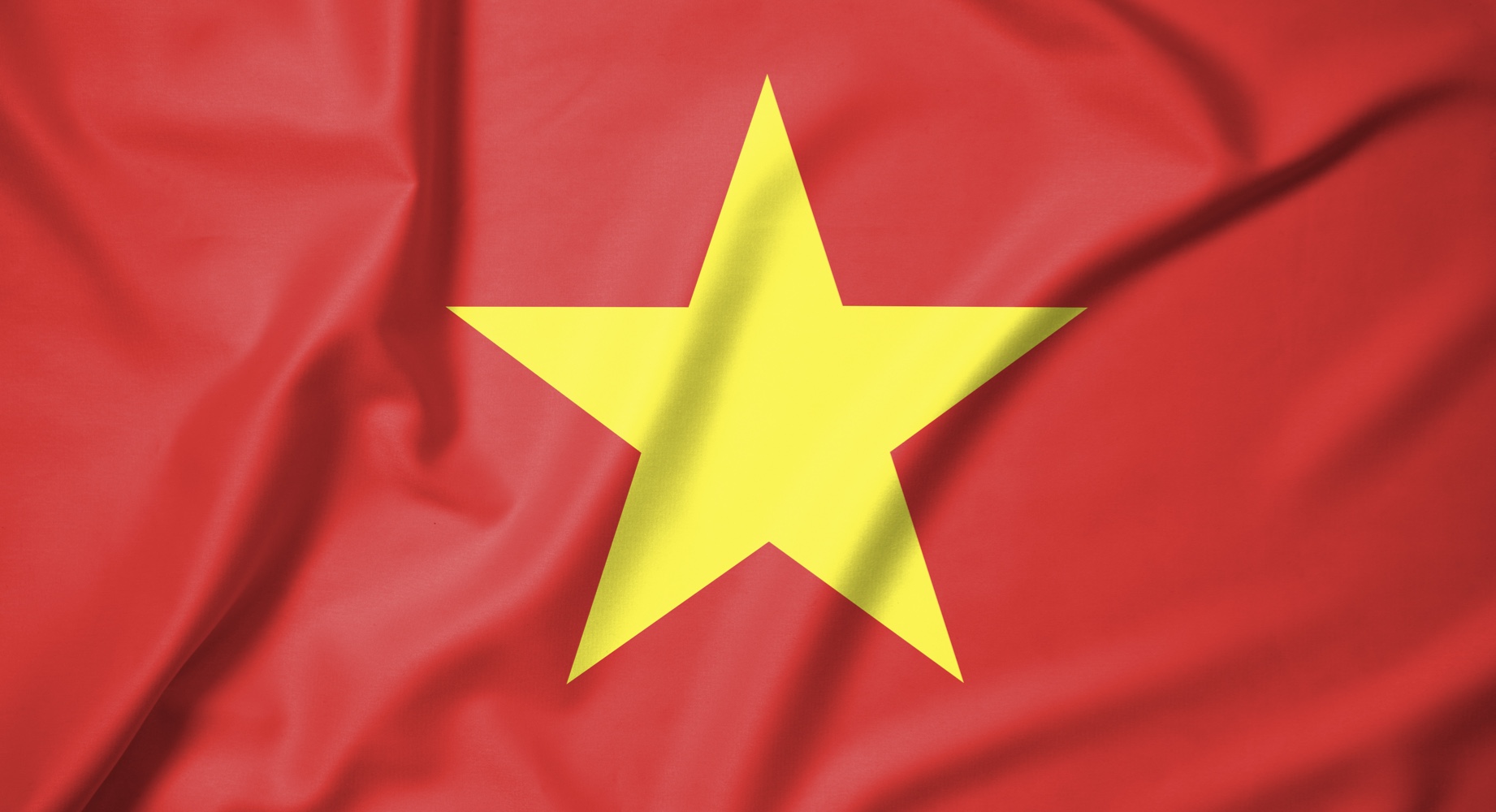 How to Access Sports Betting Sites in Vietnam
Even though online betting in Vietnam is gradually becoming easier, it's still not totally accessible. That's why a lot of you choose to use virtual private networks (VPNs) and other useful tools and methods to remain discreet when visiting Vietnamese bookies.
Here's some advice on how to bet online in Vietnam:
Use a Virtual Private Network (VPN)
Some websites in Vietnam are blocked by internet service providers (ISPs). Starting before Euro 2012, the Vietnam government blocked 181 gambling domain names and 195 IP addresses. If a bookie you want to use is blocked, you'll need to sign up for a "Singapore VPN". We've chosen Singapore because it's not too far away and provides a speedy service. Incidentally, many Asian bookies that accept Singaporean players also accept residents of Vietnam.
You can purchase a Singapore VPN for less than ₫ 200.000,00. Once you've purchased your VPN subscription, you'll be able to mask your IP address. This means you can browse any site, including Vietnam betting sites, with no agencies tracing your online activity.
Choose Discreet Payment Methods
How you deposit at Vietnamese bookies is important. If you use a credit card which is tightly linked to your name and physical address, you could easily have your payment blocked. If you're unlucky, you could even be fined.
Instead, many players opt for discreet payments such as e-wallets and cryptocurrencies like WebMoney, Bitcoin, and so on. This is an extra precaution which adds to your safety when using betting companies in Vietnam.
Bet on Your Favourite Sports
Once you've set up your VPN and made a deposit using a preferred payment method, it's time to bet. All the top sites, like the ones recommended on this page, cover sports and competitions from around the world.
There are plenty of Asian football betting sites available in Vietnam, which is one of the most popular sports in the country. Plus, there's volleyball, MMA, and lots of other exciting sports to choose from.
Popular Deposit Methods for Vietnamese Customers
If you want to enjoy online sports betting in Vietnam, it's important that you choose a useful payment method. That means one which is quick, easy, and discreet.
Here are four of the most popular online payment methods for Vietnamese betting sites:
PayPal
PayPal
PayPal is a global brand used by over 340 million people across the world. PayPal is a mainstream outlet which makes it easy for you to pay a person or company online. You need a bank account linked to cash out. However, you don't need a bank account to send or receive funds.
ZaloPay
ZaloPay
ZaloPay is much more than just a regular payment method. Instead, it functions as a messaging app (hence the name 'Zalo') which is extremely popular in Vietnam. You can also pay your household bills and send money to friends, with around 1.6 million transactions taking place each day.
Momo
Momo
Momo is Vietnam's largest e-wallet outlet, meaning it's incredibly common to see betting sites in Vietnam offer it as an option for deposits and withdrawals. Having raised $100 million in funding in early 2021, Momo has a multi-year plan which will look to expand its user base and make it even more accessible.
Mobiamo
Mobiamo
Mobiamo can be used all over the world, stretching across over 100 countries. It's compatible across all devices including desktop, iOS and Android, which is perfect if you use different methods to access betting sites. In Vietnam, mobile payments are on the up – a J.P. Morgan survey in 2019 found that mobile devices and apps accounted for $4.9 billion in transactions. With many of you preferring mobile betting to desktop, this makes Mobiamo a smart option.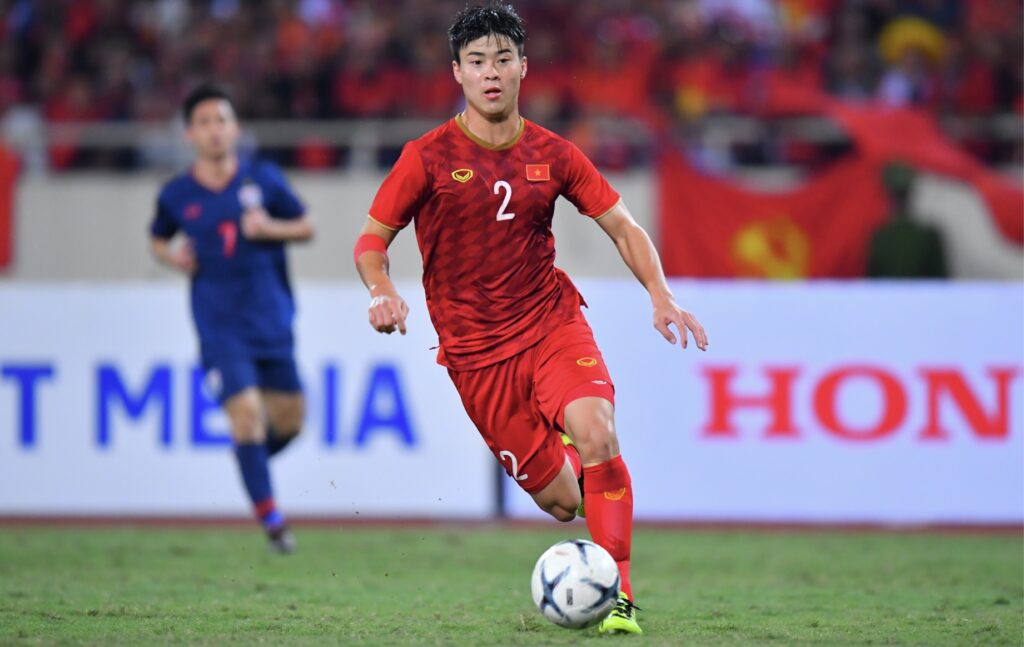 What Sports Can I Bet on in Vietnam?
Whether you prefer local sports in Vietnam or online sports betting for international leagues, you can find lots of sites which can offer you what you need. If you want a simple way to find them, just check out the recommended Vietnam betting sites at the top of this page.
Here are some of the most popular sports at betting sites in Vietnam:
Football
Football
No matter what continent you're in, football is guaranteed to be a popular sport at the top betting sites. In Vietnam, you can bet on the V.League 1, which is home to 14 clubs and runs from February or March until September.
Controversy around match fixing marred V.League 1 until 2012, when six clubs threatened to break away. This led to the formation of the Vietnam Professional Football Joint Stock Company to help restore order. If you have any doubts about match fixing, you can also bet on international leagues like the English Premier League or Spain's La Liga.
Sepak Takraw (Cầu Mây)
Sepak Takraw (Cầu Mây)
Hugely popular across Southeast Asia, sepak taraw is a mesmerising blend of football and volleyball, comprising of two teams ('regu') of three players, each knocking the ball over the net using their head, knees or feet.
You'll find plenty of local markets at online sports betting sites in Vietnam, especially around the time of the Asian Games. Although Thailand is the most successful country at sepak takraw, Vietnam is also a strong performer, boasting two golds in a 15-medal haul.
Badminton
Badminton
Badminton is a huge sport in Vietnam. Betting sites will usually make plenty of Asian markets available, including the option to bet on the Vietnam Open, which has been running since 1996.
From 1998 to 2005, there was an eight-year hiatus from the Vietnam Open before it was re-established, becoming a BWF Grand Prix event. Vietnam produces some of the world's best badminton players, including Nguyen Tien Minh, who has ranked as high as seventh in the global rankings.
Volleyball
Volleyball
Another major sport in Vietnam following in the footsteps of badminton and sepak takraw is volleyball. The Volleyball Vietnam League is where you'll find action from leading clubs like TP. Hồ Chí Minh and Sanest Khánh Hòa, with the winner qualifying for the AVC Club Volleyball Championship.
The national teams are well-recognised and successful in Vietnam. The women's team famously came fourth at the 2012 AVC Cup, which was held in Kazakhstan, while the men's team picked up six medals in the SEA Games from 2005 to 2019.
Mixed Martial Arts (MMA)
Mixed Martial Arts (MMA)
In early 2020, MMA was legalised in Vietnam, opening the door for budding fighters across the country. The Vietnam Mixed Martial Arts Federation oversees all things MMA in Vietnam, and betting sites have been quick to add new markets so you can place wagers on local events.
If you already have existing knowledge on MMA outfits like the Ultimate Fighting Championship (UFC), you'll find lots of markets for all major events featuring world-class fighters like Jon Jones, Kamaru Usman, and Alexander Volkanovski.
Esports
Esports
Esports is a market which is booming around the globe, and things are no different in Vietnam. The Vietnamese eSport Championship (VEC) hit the scene relatively early in 2008, with the Vietnam Championship Series (VCS) being introduced in 2013. Both offer major e-sports events in Vietnam.
You can also bet on the University Esports Championship (UEC), which has regional qualifiers in South, North and Central Vietnam with the top three from each area qualifying for the LAN Finals.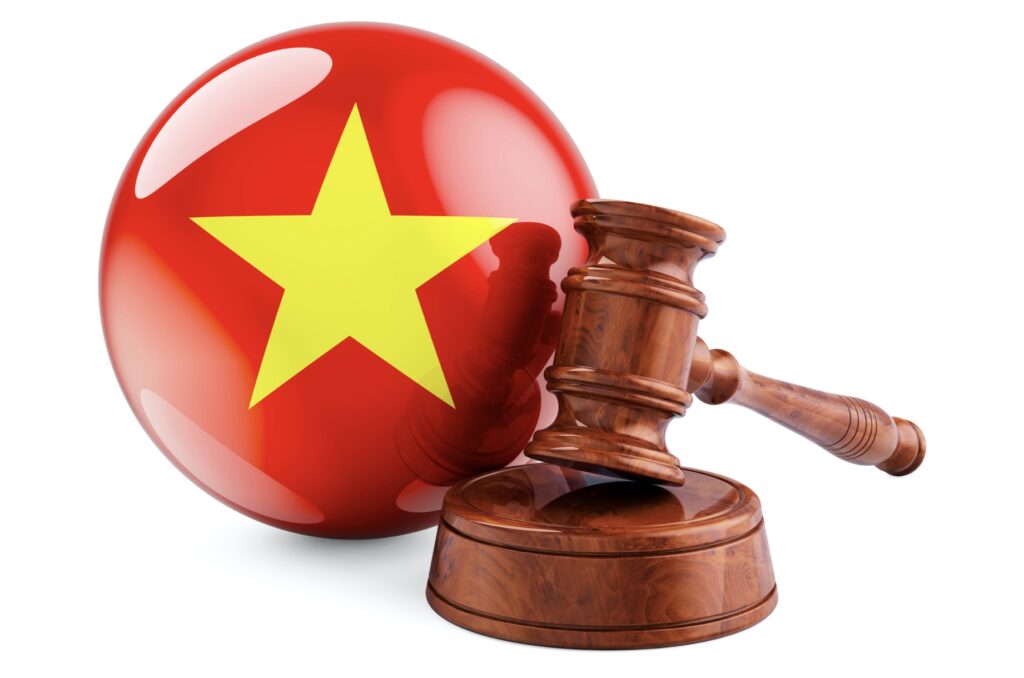 The Future of Online Betting in Vietnam
From the legalisation of MMA to trials for locals to enjoy live casino action, there's a clear trend towards Vietnam making it easier for residents to gamble. But for the meantime, you're best served taking precautions for online sports betting in Vietnam.
Stick to VPNs and discreet payment methods, and only join safe betting sites. An easy blueprint is to use any of the recommended betting sites found on this page. If you click through via the links provided, you can also take advantage of generous welcome bonuses when you sign up.
FAQs
What are the best Vietnam betting sites?
At SBO.net, we have created a list of the
best Vietnam betting sites
. Our recommended sites offer welcome Vietnamese citizens with generous bonuses and offer competitive odds on an array of local and global sports.
Can I bet on mobile at Vietnamese bookmakers?
Mobile betting is extremely popular in Vietnam, so betting sites usually make it easy for you to place bets on your smartphone or tablet. Some of the top sites offer a free betting app, while the rest allow you to bet via your mobile browser.
Do betting sites accept Vietnamese dong?
Although not all betting sites accept Vietnamese dong (VND), many Asian bookmakers do. You can find a list of these sites at the top of this page. If the site you choose doesn't accept Vietnamese dong, you can often deposit and have your funds automatically converted to USD or EUR.
Q.
How do I know which Vietnamese betting sites are safe?
A.
There are many blacklisted online sports betting sites in Vietnam, but you'll find thousands of international sites which are safe and offer good value if you do your due diligence and
shop sports odds
. The easiest way to find them is to look at our list of top recommended betting sites for players in Vietnam.