Online Betting in Ukraine – Our Expert Guide
Are you interested in trying sports betting in Ukraine? Then you'll love our expert guide to Ukraine betting sites. Our team has put together a list of the best sports betting sites for Ukrainian bettors.
We've also included all the information you need to bet with confidence, from a guide to Ukraine's online gambling laws to coverage of popular sports and common payment methods.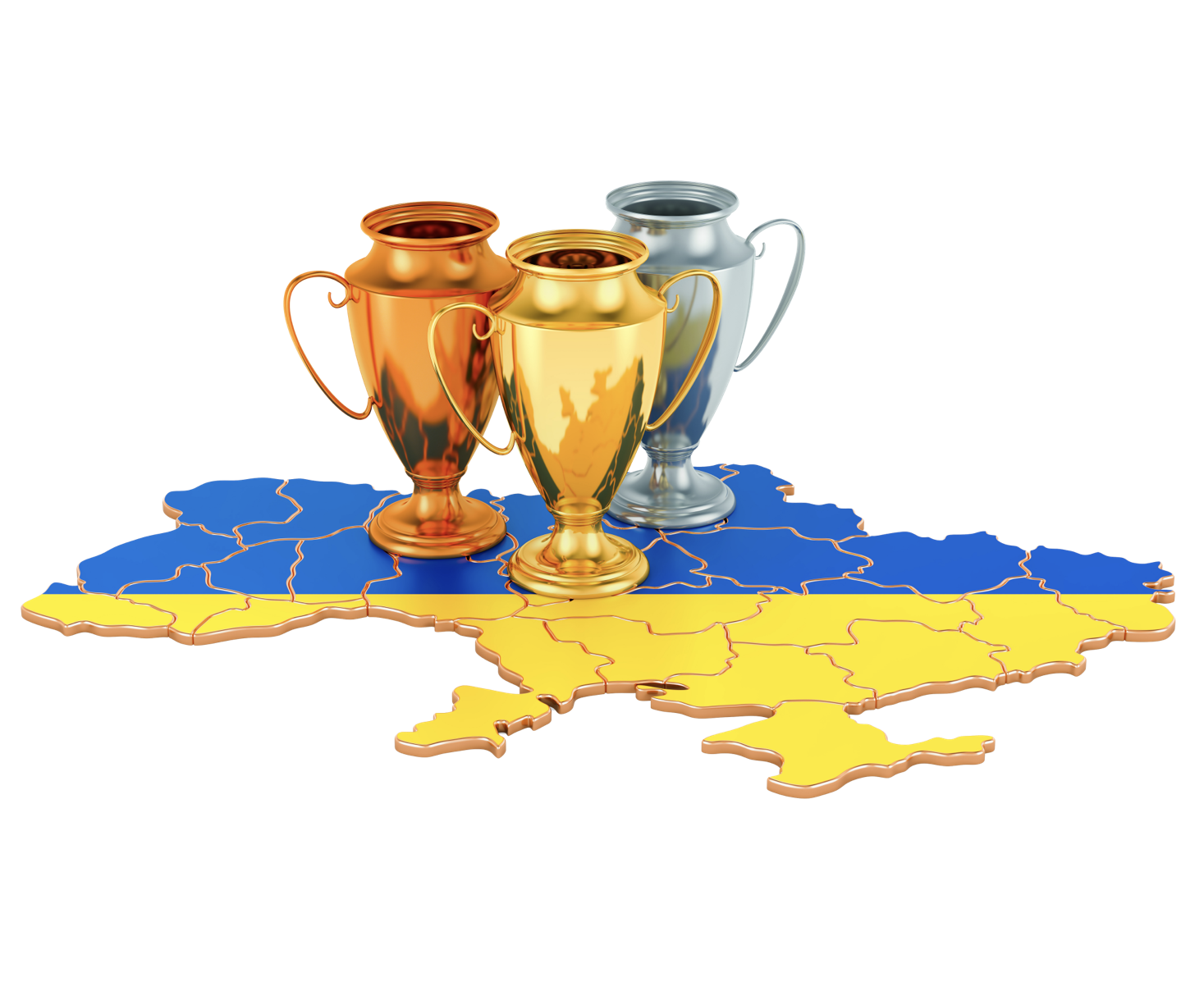 Best Betting Companies in Ukraine – December 2023
Is Online Betting Legal in Ukraine?
Online betting in Ukraine is now legal and regulated throughout the country. However, this is only because of recent changes in the legal situation in the country, which ushered in a new era for those who want to place bets in Ukraine.
The Ukrainian government passed a nearly blanket ban on all forms of gambling, including online betting, in 2009. But that changed in August 2020 with the passage of a new bill, legalising the "State Regulation of the Activities Related to the Organisation and Conduct of Gambling Games". The Ukrainian parliament passed the law by a 248-95 vote, after which president Volodymyr Zelenskyy signed the bill.
First Licences Issued in 2021
The new law allowed licencing for both online betting in Ukraine and land-based betting activities. Under regulations finalised later in 2020, the Commission for the Regulation of Gambling and Lotteries (KRAIL) became responsible for licencing legal Ukrainian betting sites, including online sports betting, internet casinos and poker rooms.
KRAIL issued its first licence in February 2021, when Spaceiks – which operates the Cosmolot gaming brand – earned that honour. Cosmolot once ran the Ukrainian National Lottery, though that arrangement was discontinued in 2019. Parimatch soon joined it to become the second approved operator in the country.
Regulations and Tax Rates
While KRAIL can award licenses to a variety of domestic and foreign operators, there are some restrictions. Notably, operators cannot have any Russian citizens or residents acting as officers or shareholders for their company. Shareholders from Iran and North Korea are also barred.
While lawmakers considered several tax regimes, they ultimately settled on a flat 10% rate throughout all forms of betting, both online and live. Operators are also subjected to the standard 18% general corporate tax rate.
Where Can Ukrainians Bet Online?
Ukrainian bettors are free to open accounts with the legal Ukraine betting sites that are springing up under the new regulations. However, many international bookmakers also market their websites to Ukrainians, and many people in the country bet at these sites every day.
However, now that the Ukrainian government plans to regulate and tax the gambling industry, it has attempted to take steps in restricting access to these foreign sites. In 2020, Ukrainian courts ordered ISPs to block access to 59 online gambling websites, a list that included many of the most popular options in the country. That was just the latest round of blocks in the government's ongoing efforts to steer users away from international operators.
However, many players from Ukraine continue to use these foreign operators, and likely will do so even as more regulated sites become available. That's because there are several good reasons for using these international betting sites. Here's a closer look at the benefits of using a foreign bookmaker.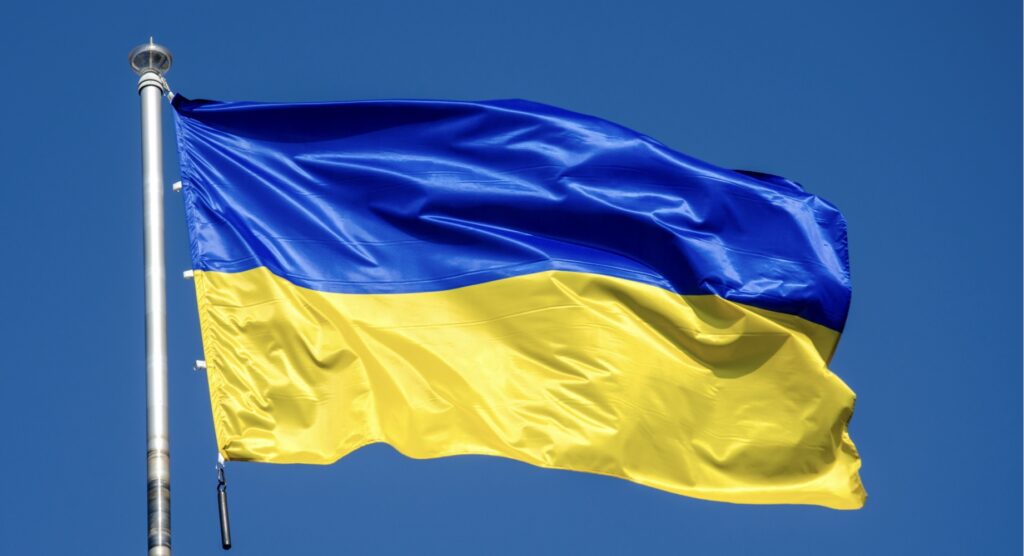 Advantages of International Betting Sites
More Attractive Odds
More Attractive Odds
Foreign betting sites aren't subjected to the same taxes and fees as betting companies in Ukraine. That means they can make a profit while still offering you better payouts on all your bets.
Betting Bonus Offers
Betting Bonus Offers
If you're looking for the biggest and most lucrative bonuses, you'll want to check out international operators. They don't face as many restrictions and can afford to give away more in deposit matches, free bets, and other promotions than their Ukrainian counterparts.
More Payment Options
More Payment Options
Foreign companies have the freedom to get creative with their deposit and withdrawal methods. That means you'll see more alternative options, like cryptocurrencies, prepaid options, and workarounds that might help you if you can't use traditional banking.
More Betting Markets
More Betting Markets
Regulated sports betting sites in Ukraine offer a wide variety of betting options, must adhere to rules that place some limits on their offerings. Foreign sites can offer even more markets when it comes to esports betting, entertainment betting, or even Ukraine elections betting.
Fewer Regulatory Headaches
Fewer Regulatory Headaches
The regulated market offers safety for players, but also comes with greater burdens for both users and operators when it comes to account verification and other anti-fraud issues. While international sites still follow Know Your Customer (KYC) protocols, they are often less intrusive than on licenced Ukrainian sites.
How to Deposit at Sports Betting Sites in Ukraine
It's easy to make deposits at our list of online betting sites in Ukraine. Our recommended operators offer a wide range of banking options that can accommodate your needs, no matter what financial tools you have available to you.
Here's a look at some of the most popular Ukrainian deposit options we've found at online sports betting sites.
WebMoney
WebMoney
WebMoney stands out as a popular deposit option at Ukraine betting sites. Initially used mainly in Russia, WebMoney has become the most popular e-wallet in Eastern Europe. You can fund your WebMoney account through a vast range of methods. You can even choose to deposit in Ukrainian hryvnia rather than converting your funds to Euros or US dollars.
Qiwi
Qiwi
Qiwi is another popular e-wallet solution based out of Russia. Launched in 2007, Qiwi supports over 20 different payment methods and is primarily used in Ukraine, Russia, and Kazakhstan. One benefit of Qiwi is that it is widely accepted in the region not only for sports betting in Ukraine, but also at thousands of different merchants outside the gambling industry as well.
NETELLER
NETELLER
Speaking of e-wallets, there may be none that are more popular in the world of online betting than NETELLER. This widely accepted deposit and withdrawal method offers its services in Ukraine, and works with many funding methods, making it ideal for players who want to use one banking option at several gambling sites.
Credit/Debit Cards
Credit/Debit Cards
Credit cards are also a common deposit method in Ukraine. Betting sites accept all the major credit and debit card brands, including big names like Visa, MasterCard, and Maestro. Some sites even process payments through Discover and American Express. Be aware, however, that some individual banks may not allow their cards to be used for online gambling transactions.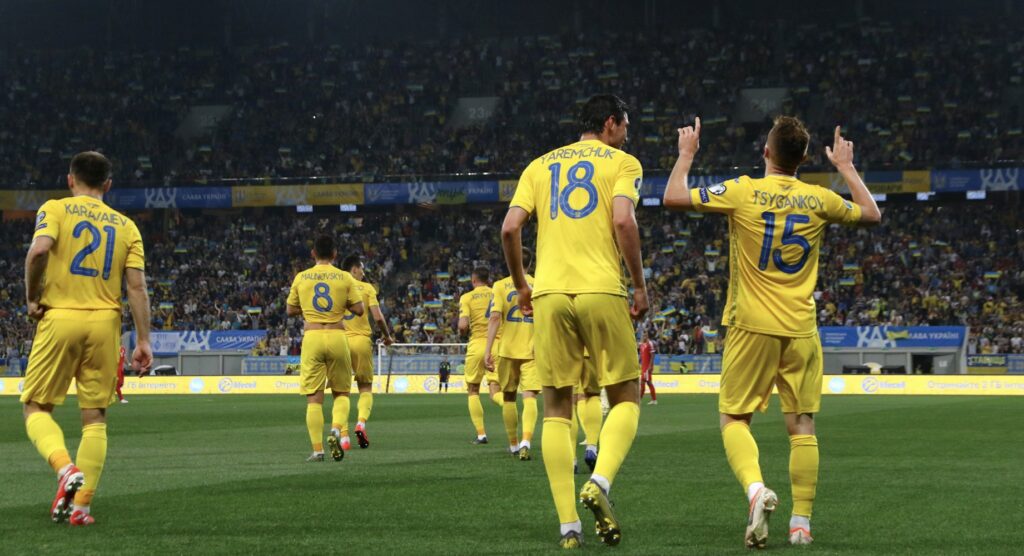 Popular Sports for Betting Online in Ukraine
Ukrainian bettors enjoy watching and gambling on a wide range of sports. Of course, there are a few sports that are prevalent in the country. Here's a look at a few of the most common games that gamblers look for when it comes to sports betting in Ukraine.
Football
Football
Football is the world's most popular sport, and that's also true in Ukraine. From Dynamo Kiev and Shakhtar Donetsk to the Ukrainian national team, football in Ukraine is a passion shared by the entire country. Of course, bettors can not only bet on the Ukrainian Premier League but also on major and minor football competitions across the globe, including international events like the Champions League and World Cup.
Basketball
Basketball
Ukraine may not be a basketball powerhouse, but the sport is very popular in the country. Ukraine has produced a handful of NBA players along with others who play in the Ukrainian Basketball SuperLeague or other locations in Europe. Sportsbooks in Ukraine offer odds on the NBA, EuroLeague, and the USL, along with international competitions such as EuroBasket and the FIBA World Championship.
Ice Hockey
Ice Hockey
Ice hockey has grown in popularity since the Ice Hockey Federation of Ukraine was formed in 1992. Since 2016, the Ukrainian Hockey League has provided the highest level of club play in the country. The best Ukraine betting sites offer odds on the NHL, KHL, and other top leagues, along with international play all the way up through the Winter Olympics.
Boxing
Boxing
Ukraine has produced an astounding number of boxing world champions. Those include the Klitschko brothers, Vasyl Lomachenko, and Oleksandr Usyk, among many other titleholders. Boxing betting is big business in Ukraine too, with cards from around the world available at the best betting sites operating in the country.
Tennis
Tennis
While tennis was once simply a fun pastime in Ukraine, the country has produced several top professional players in recent years. That's true on the women's side, where Elina Svitolina has ranked as high as No. 3 in the world. From the ATP and WTA to lower-level competitions such as the Challengers and ITF tours, tennis betting is widely available at sportsbooks in Ukraine.
Esports
Esports
Esports betting is one of the fastest growing markets for gambling worldwide, and that's true in Ukraine as well. There are several great CS:GO betting sites available in the country, and there are plenty of betting markets for other popular games like League of Legends, Dota 2, and StarCraft 2.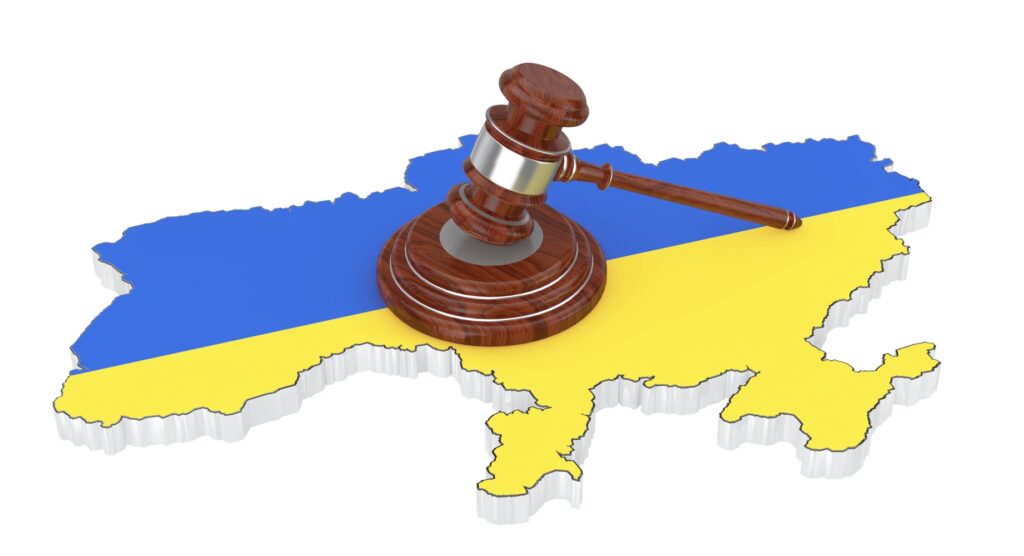 The History of Sports Betting in Ukraine
Gambling flourished in Ukraine after the country gained its independence from Russian rule at the end of the Cold War in 1991. Without specific laws or regulations to control operator practices, there were nearly 50 venues with gaming machines in Ukraine by the year 2000 (the vast majority concentrated around the capital Kiev). The Olympic Casinos group were a dominant force and in some of their more remote locations, customers could play casino style table games such as roulette, blackjack and poker.
In 2003, the government made the decision to regulate and control gambling in the country. The draft law N 4204 "On Gambling Games in Ukraine" was created and permitted the following types of games to be played at licenced operators:
Bingo
Totalizator (horse racing)
Cylindrical games (including roulette)
Cards or dice
Slot machines
For some reason, sports betting was not covered in the draft legislation.
Parliament Outlaws Gambling
Despite the new laws and regulations, unlicensed gambling was rife, with thousands of salons around the country allowing underage gamblers to play at their venue. Everything came to a head in 2009 when a fire at a Ukrainian gambling hall killed 9 people.
As a result, Prime Minister Yulia Tymoshenko prohibited all forms of gambling, claiming it was demoralising the country's youth and was only making families who had been hit by the economic recession even poorer. "On Prohibition of Gambling Business in Ukraine" stated that 'any placing of bets in which the outcome is found to be determined by chance in whole or in part is considered gambling under the law, and is banned, except where permitted by law'.
Poker was a point of contention, as it was considered a sport, and was initially exempt from the new laws. However, the government rescinded this decision at the end of 2009, to much objection. Eventually, the Ukrainian Supreme Court ruled in favour of the poker industry, deciding it was a sport and was legal, thus paving the way for a plethora of poker rooms to reopen.
Although online gambling in Ukraine was illegal at the time, that did not stop citizens from betting, as most of the major bookmakers from around the world accepted clients from the country. Anti-gambling laws may be strict on paper, but without a strong censorship program (like Russia or Belarus), actually eradicating online gambling was an unrealistic goal.
Legislature Passes Bill to Legalise Gambling
In a promising turn of events, in June 2014, Prime Minister Arseniy Yatsenyuk made a statement where he claimed the country needed to legalise gambling to bring additional revenue into the country. "It's absolutely necessary to adopt the law on the legalization of gambling and to obtain additional revenue to the budget of the country", Yatsenyuk said. It was widely accepted that underground gambling was rife, and that the country might as well benefit from regulating and taxing the industry.
It wouldn't be until 2020 that Ukraine eventually legalised and regulated online gambling, as a part of more sweeping gambling legislation that also allowed for land-based gaming facilities. The new regime represents an effort by the Ukrainian government to rein in both the underground gambling facilities throughout the country and foreign online betting sites by offering licensed alternatives for gamblers in Ukraine.
The Future of Online Betting in Ukraine
As the new regulatory framework comes into place and more licences are awarded, the hope is that the government will take more control over online betting in Ukraine. While it's unlikely that officials will ever be able to prevent Ukrainians from betting on foreign sites, more rounds of mandated ISP blocks are certain to come, and regulated sites will have the edge in name recognition and advertising within the country.
Ultimately, Ukraine hopes to both control its market and raise revenue through its new regulatory system. In the long run, players will benefit from the added competition from regulated online gambling, as the licenced sites must not only fight amongst each other but also compete against the international sites that currently dominate the Ukrainian market.
FAQs
Is betting legal in Ukraine?
Yes, online betting in Ukraine is legal. Recent laws have allowed for the regulation of
betting sites in Ukraine
, meaning fully licensed and legalised sites are now active in the country. In addition, many foreign sites offer betting to Ukrainians as well. You can find our list of the best Ukraine betting sites right here on this page.
Can punters from Ukraine access foreign betting sites?
Yes, Ukrainian gamblers can place bets on several international betting sites. In fact, many of the best Ukrainian betting sites are based outside the country. These foreign operators can often offer betting odds, larger bonuses, and a wider range of betting markets than their locally regulated counterparts.
Are betting exchanges available in Ukraine?
Yes, you can play at foreign betting exchanges in Ukraine. Currently, there are no locally licensed betting exchanges operating in Ukraine. However, many international operators accept Ukrainian players. That means that you can back or lay your favourite teams and players against other bettors if you prefer that to taking the odds set by sportsbooks in Ukraine.
Q.
Do I need to pay taxes on my winnings at Ukrainian bookmakers?
A.
Under Ukraine's new gambling law that was passed in 2020, some gambling winnings are taxed as income. However, this only apples to winnings greater than eight months of minimum wage earnings. At the time of writing, that would be UAH 48,000. Smaller wins are not taxable under current law. For more details on your potential tax liability, consult a local Ukrainian accountant or tax expert.