The Best Sports Betting Sites in Belarus for 2023
Home of tennis star Victoria Azarenka and MMA veteran Andrei Arlovski, Belarus was firmly against online gambling and sports betting until recently. Now that you have more options to choose from than ever before, we thought it would be a good time to bring you a list of the best sports betting sites in Belarus.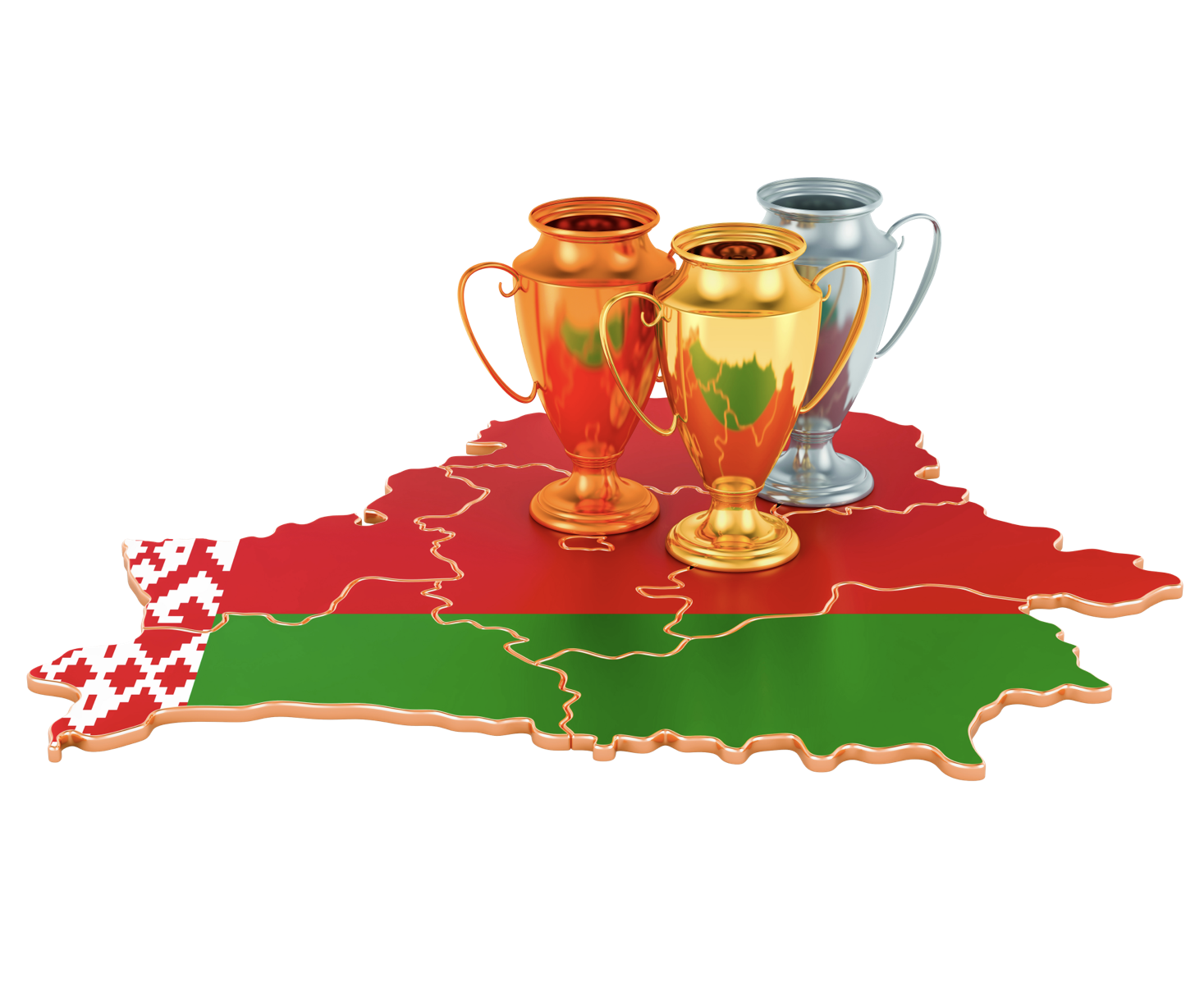 Top Sports Betting Sites in Belarus – December 2023
1xbet Sports
Show More Details
Show Less Details
Average Payout Speed
0 – 24 Hours
Over 1000 daily sports events
Dedicated smartphone apps
Live streaming on site
Cashier supports many currencies
Long list of payment methods
Design is convoluted and outdated
Bet365 Sports
Show More Details
Show Less Details
Average Payout Speed
0 – 24 Hours
World's favourite online betting company
24/7 chat and phone support
Mobile app for both iOS and Android
Large selection of banking options
Wide range of sports to choose from
Few promotions for existing users
LVBet Sports
Show More Details
Show Less Details
Average Payout Speed
0 – 24 Hours
User-friendly website design
Live odds for 50+ sports
Various virtual sports options
Excellent customer support
No live streaming service
Limited withdrawal options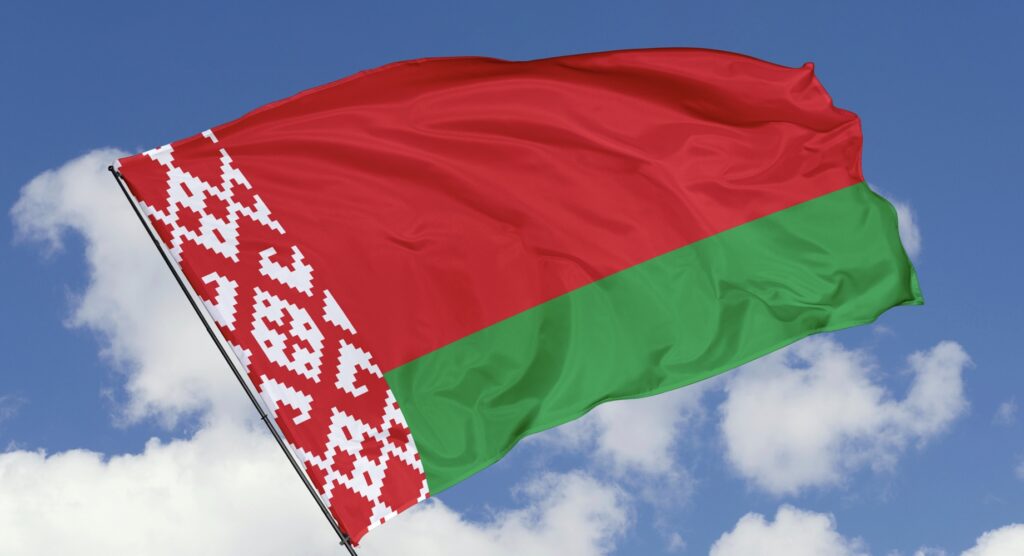 Is Online Gambling Legal in Belarus?
Belarus as it is known today, has been an independent country since 1991. Despite being in a region which has been historically strict about gambling, Belarus has had a relaxed approach to land-based casinos, with 27 (mostly located in the capital Minsk) in operation today.
The Belarusian casinos have been quite successful, and their business has been boosted by the large number of Russian tourists who visit the country to gamble (draconian gambling laws in Russia make it difficult). Because of its lax laws, Belarus has been dubbed the 'post-Soviet Las Vegas'.
The decree took effect in April 2019, opening the door for international operators to apply for licenses and legally accept bets from Belarusians. The Tax and Duties Ministry issues these licenses, which cost around €4,500 and last five years. However, gambling laws in Belarus dictate that operators must maintain a physical presence in the country, host their website on a .by domain, and grant full remote access to the Ministry.
Why Belarusians Join International Sports Betting Sites
A cheap licensing process has led to dozens of sports betting sites securing a gambling license in Belarus. However, many international operators have chosen not to apply for an operating license in the country because the state strictly supervises how they do business. Although internet service providers (ISPs) are often forced by the government to block international betting sites, many continue to operate freely.
But with so many legal options available to them, why do so many Belarusians choose to place their bets with international operators rather than licensed sites? One word: tax.
A 4% tax applies to winnings when you bet at licensed sports betting sites in Belarus. As international sites are under no obligation to report your winnings to the government of Belarus, you get to keep 100% of your winnings.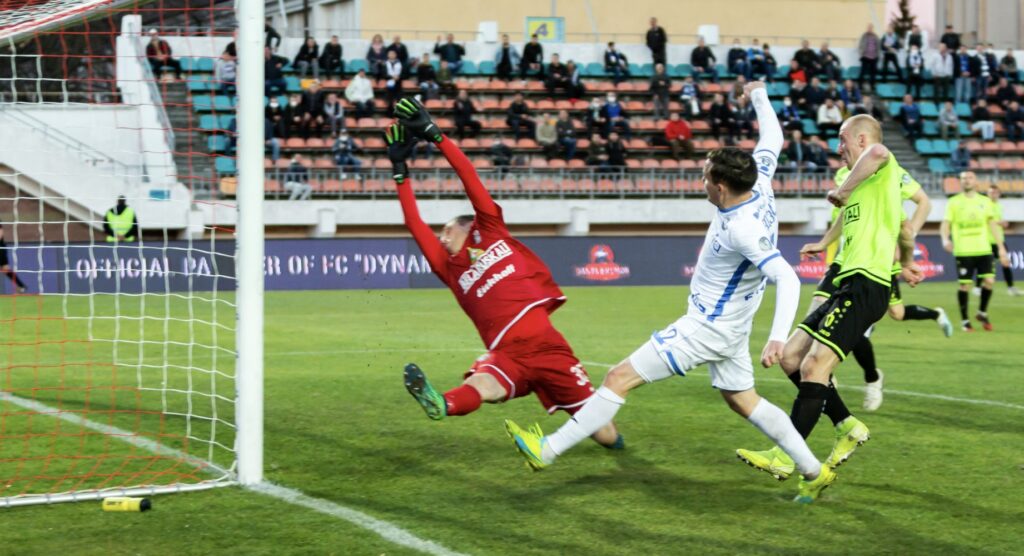 The Most Popular Sports to Bet on in Belarus
Although football and ice hockey are by far the most popular sports in Belarus, they aren't the only sports Belarusians enjoy betting on. The government supports the development of over 130 sports in Belarus, and there is a significant focus on Olympic sports such as weightlifting and gymnastics.
Here's an overview of the most popular sports for betting online in Belarus:
Football
Football
Belarus may not rank highly in FIFA's World Ranking system, but football is by far the most popular sport in the country. Their star player of recent years has been Alexander Hleb, a tricky midfielder who made his mark on the English Premier League with Arsenal before moving to various clubs – including Barcelona – and retiring in 2020.
The Belarusian Premier League is the professional league in the country. It has been dominated since its inception by Dinamo Minsk and BATE Borisov, with the latter being the first Belarusian team to reach the group stages of the Champions League. The best sports betting sites in Belarus offer competitive odds on every match in the Belarusian Premier League and every other league around the globe.
Ice Hockey
Ice Hockey
The Belarusian Extraleague (BHL) was formed in 2006 and is the top ice hockey league in the country. It has switched several times between being an open league that welcomes teams from Latvia and Ukraine to a closed league. The league was split into two leagues comprising all Belarusian teams ahead of the 2018-2019 season: the Extraleague A with eight teams and the Extraleague B with nine teams.
The capacities of the arenas vary from 1,000-3,000, so whilst ice hockey is a popular sport, the venues remain small in Belarus. Sports betting sites allow you to bet on the outright winner of both leagues and every match played in each season. These sites also offer competitive odds on the Kontinental Hockey League (KHL), Swedish Hockey League (SHL) and the National Hockey League (NHL).
MMA
MMA
If you live in Belarus and enjoy betting on MMA, you probably know all about the Belarusian Fighting Championship (BFC). The mixed martial arts promotion company is based in Minsk and holds events at venues such as Chizhovka Arena and Prime Hall. It's the perfect stage for local fighters to showcase their skills in the hope of attracting offers from larger organisations.
American-Belarusian Andrei "The Pitbull" Arlovski is by far the biggest name associated with MMA in Belarus. The former UFC Heavyweight Champion remains active and has previously competed in Strikeforce, WSOF, Affliction, EliteXC, ONE FC and M-1. The top sports betting sites in Belarus offer odds on virtually every MMA event, allowing you to bet on your favourite fighters.
Olympic Sports
Olympic Sports
As a former Soviet nation, it is no surprise that Olympic events such as weightlifting, gymnastics and wrestling are all popular in the country. Belarusian athletes began competing in the Olympics at the 1952 Summer Games held in Helsinki. Over 200 athletes have won Olympic champion titles and medals in a wide range of events to date.
Max Mirnyi and Victoria Azarenka won gold in the mixed doubles at the London 2012 Olympics. Sergei Martynov won the gold for the men's 50m rifle shooting at the same Olympics. We also must mention Olga Korbut and Vitaly Scherbo, two successful gymnasts, and Alexander Medved, a legendary freestyle wrestler. You can bet on all your favourite athletes at the top sports betting sites in Belarus.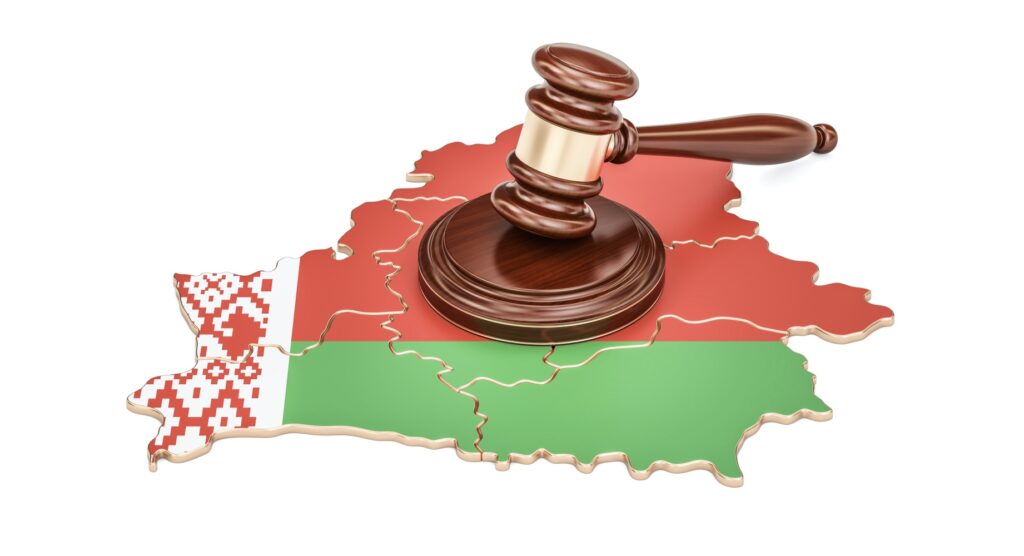 The Future of Online Betting in Belarus
Gambling laws in Belarus have evolved for the better in recent years. A cheap licensing process has been in place since Decree No. 305 took effect in April 2019, meaning Belarusians now have more online betting options than ever before. The licensing process is complex, and the strict supervision of the state on how betting sites operate in Belarus has put several companies off applying for a license.
Although the government actively blocks international betting sites, many bettors get around this by using a virtual private network (VPN) and anonymous payment methods. Bettors cite the 4% tax on winnings as being the reason they bet with international operators. Unless online gambling tax rules change, we envisage Belarusians continuing to seek alternatives to keep their winnings to themselves.
FAQs
What is the best betting site in Belarus?
With so many excellent sites to choose from, it's difficult to pick just one site. At SBO.net, we have spent hours researching the
best betting sites in Belarus
to help you find your ideal site. These sites offer competitive odds on every sport you can think of, generous welcome offers, and so much more.
How can I deposit at sports betting sites in Belarus?
Licensed betting sites in Belarus accept credit/debit cards and transfers from banks such as Belarusbank and Belinvestbank. If you wish to
deposit at sports betting sites
without a license to operate in Belarus, we suggest using e-wallets or cryptocurrencies to keep your transactions private.
Does Belarus have casinos?
Yes, there are dozens of casinos in Belarus. The largest casino in the eastern European country is Opera Casino in Minsk. The flagship casino is the Shangri-La, which opened in 2009 and was the first to receive a license from the Belarusian Ministry of Sport and Tourism.
Q.
How old do I have to be to gamble in Belarus?
A.
You must be over the age of 21 to gamble legally in Belarus. The legal gambling age was 18 until Decree No. 305 took effect in August 2018. Players must undergo a mandatory identification procedure, and all tourists must show their passport when entering one of the many casinos in the country.