V8 Supercars Betting Guide 2023
Australians love their motor sport but it is not Formula One, MotoGP or Superbikes that captures most of their attention. No, that honour goes to V8 Supercars, which attracts enormous television and on-track audiences.
This guide explains everything from the history and popularity of V8 Supercars to common betting markets and tips to help you profit from the high-octane action.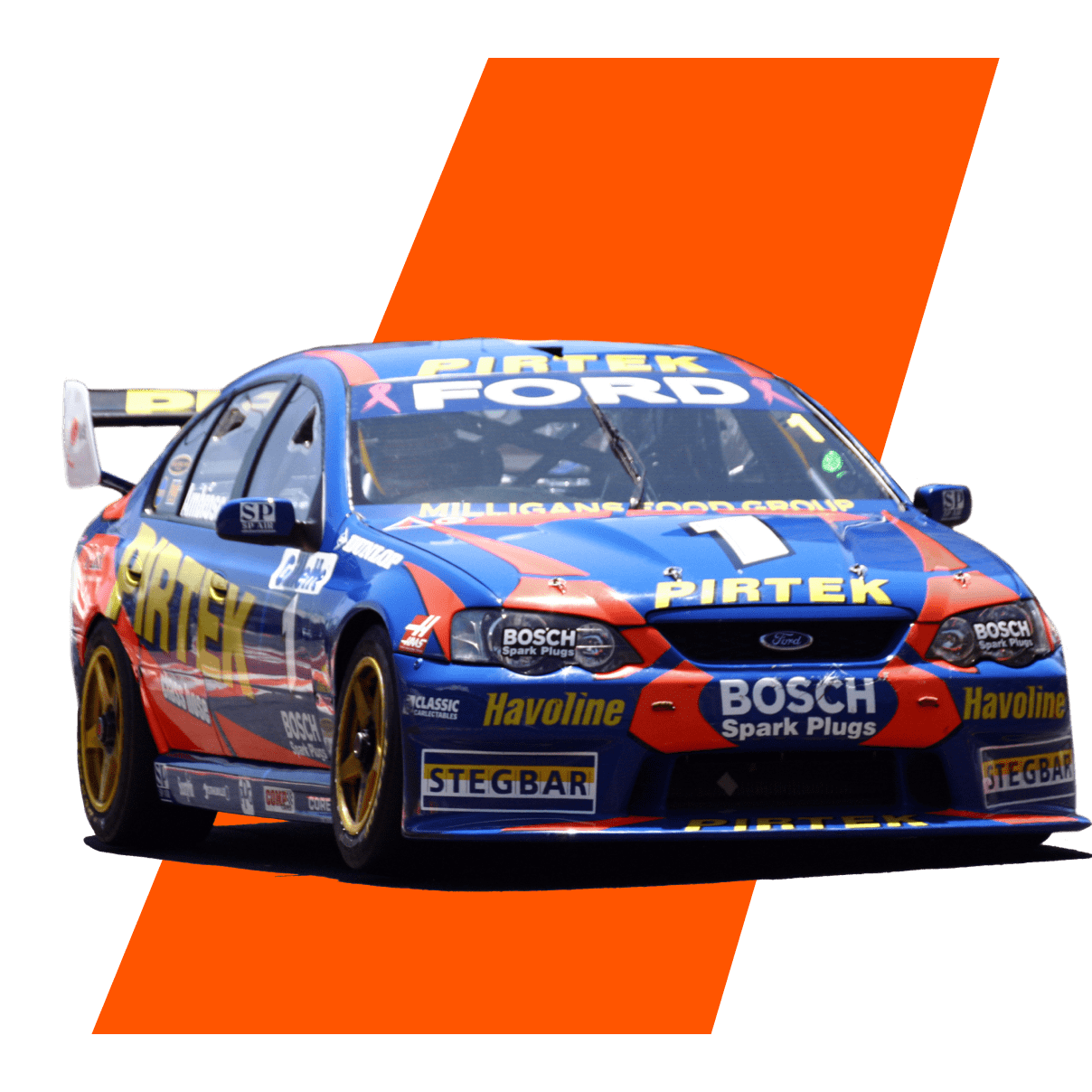 Leading Betting Sites for V8 Betting – September 2023
An Introduction to V8 Supercars
According to independent research, V8 Supercars is one of only two motor sport categories in the world that is considered more popular in its own country than Formula One. The other is NASCAR in the United States of America.
And V8 Supercars is growing globally. Motor sport's worldwide governing body, FIA, has sanctioned it as an international series, paving the way for up to six offshore events in a calendar year. For example, in 2012, the V8 Supercars Championship Series headed to Abu Dhabi for a round on the same weekend as the Formula One event.
For years, V8 Supercars has been a manufacturer's battle between Ford and Holden, the Australian subsidiary of General Motors, with every driver either steering a Ford Falcon or a Holden Commodore. However, from 2013, Nissan will provide a third manufacturer to the series, albeit only supplying one team, Kelly Racing, with which to began.
Bookmakers with a foot in the Australian market view V8 Supercars as an important betting product, especially for the most famous round of the series, the Bathurst 1000.
Traditionally run on the first Sunday in October, the Bathurst 1000 is a 1,000-kilometre endurance race at Mount Panorama in the New South Wales country city of Bathurst, about 200km west of Sydney. The race winners – drivers pair up because of the extreme distance – receive the Peter Brock Trophy, named in honour of the late nine-time champion. Befire getting into some betting on V8, I urge you to choose you V8 bookmaker wisely.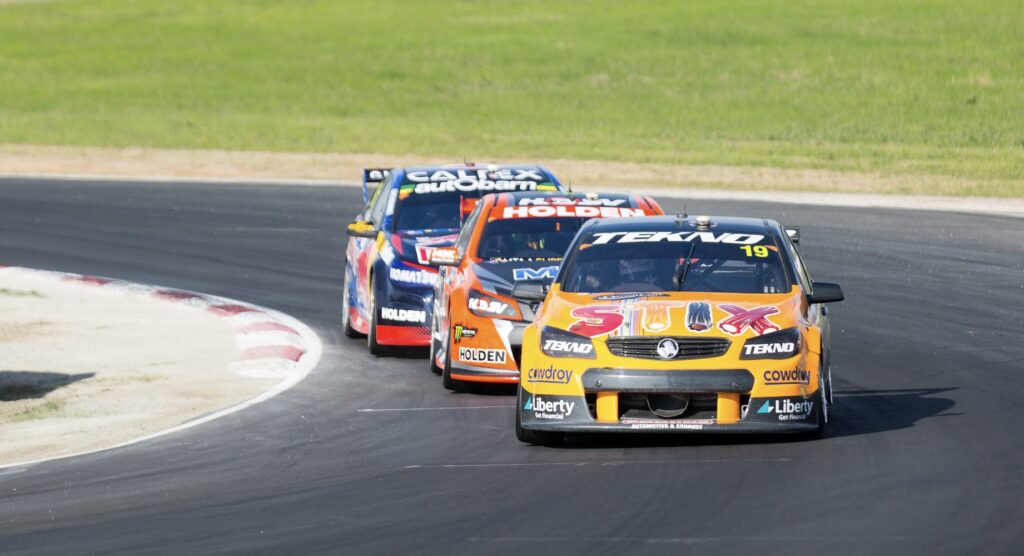 V8 Supercars Betting Types
Australia-facing bookmakers leave no stone unturned when it comes to V8 Supercars betting markets, offering a wide range of options on both the individual races and the overall championship series, which runs from February to December.
Qualification Betting
Qualification Betting
Most V8 Supercars rounds comprise two races – one on the Saturday and one on the Sunday – but before they can take place the drivers must whizz around the track in practice and qualifying sessions.
With places on the grid up for grabs, bookmakers frame betting markets on qualifying and the Top 10 Shootout that, ultimately, determines which 10 drivers occupy the prized front five rows on the track.
Race Betting
Race Betting
Whereas V8 Supercars qualification betting usually does not extend past betting on the pole sitter, V8 Supercars race betting is similar to what you would expect to see on a Formula One race, with markets on the race winner, winning manufacturer and the fastest lap to name just three.
The winning manufacturer market generates high attention during the Bathurst 1000 race because, for many sections of the Australian media, it is more about Ford versus Holden than it is about say, Will Davison versus Jamie Whincup.
V8 Supercars Futures Betting
V8 Supercars Futures Betting
Generally there is plenty of pre-season action on the V8 Supercars Championship Series market as punters try to identify which driver is best equipped to make a play for the title before the serious business of racing gets under way.
Bookmakers update their championship betting odds after each round and, because of the way that the scoring works, the series remains in doubt for long periods. There are so many points available in each race that it does not take long for someone with a run of outs to slide down the ladder. To be the champion requires consistency.
Exotics Betting
Exotics Betting
Other markets that tend to be available only before the V8 Supercars season starts are exotics such as over/under lines on race victories for the well known drivers such as Davison, Whincup, Craig Lowndes, James Courtney and Mark Winterbottom. Punters often get just the one stab at them.
V8 Supercars Betting Strategies
Here's three tips to help you profit from betting on V8 Supercars:
Pole Position Doesn't Equal Race Success
Pole Position Doesn't Equal Race Success
Overtaking is much more common in V8 Supercars than other forms of motor sport so pole position, while advantageous, is not the be-all and end-all. For example, only 11 of 26 pole sitters won in 2010. Eleven of 28 pole sitters won in 2011. And in the first 17 races of 2012, only two pole sitters won. Look for value further down the grid.
Bathurst Is a Specialist's Race Track
Bathurst Is a Specialist's Race Track
It pays to stick with Mount Panorama specialists when you bet on the biggest race of the V8 Supercars season, the Bathurst 1000. The same drivers dominate the race every year, even if some of them come out of semi-retirement to compete. There is no finer example of that than Mark Skaife.
Bet With Your Head Not Your Keys
Bet With Your Head Not Your Keys
Just because you have a Holden on your driveway does not mean that you should blindly back the General Motors subsidiary's factory teams in V8 Supercars races.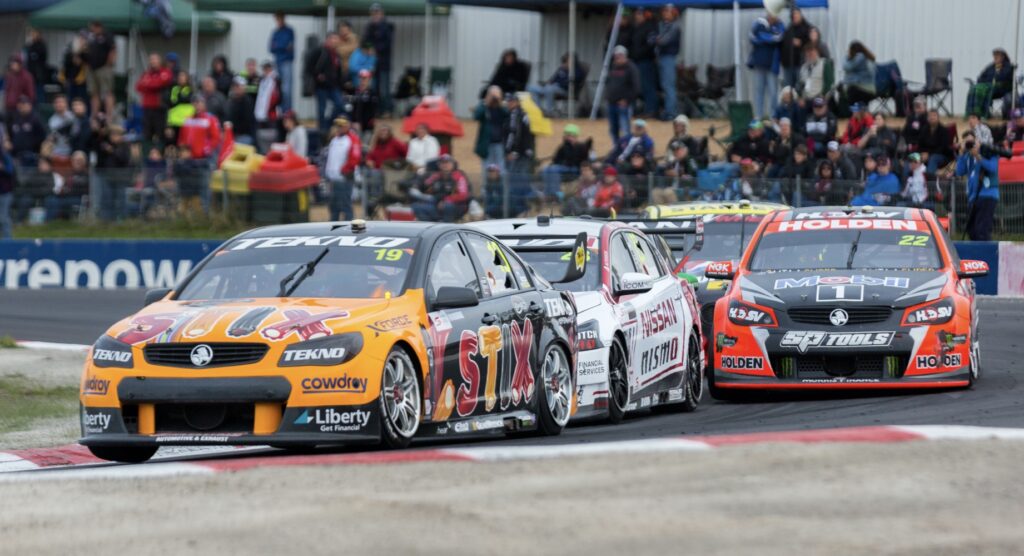 Ready to Bet on V8 Supercars?
There is a reason why V8 Supercars is growing rapidly, both in Australia and overseas: entertainment value.
The racing is competitive and qualifying in pole position does not automatically equate to taking the chequered flag first. The punters who do their homework well, particularly with regards to team tactics, can beat the bookmakers.
Join our top-rated bookmaker to bet on the latest V8 Supercars races.