Formula 1 Betting
Up to 600 million people watch F1 and a large proportion of them enjoy the added excitement of placing a Formula 1 bet, using their knowledge to lock in the top F1 odds and profit from races.
With a bet on the qualifying, race winner, or constructors' championship, you'll add even more thrills to what's already one of the most gripping sports to bet on. Sit back and watch the high-octane action unfold as your betting picks race around the track.
Check out the sites in our table and you can be sure that you're joining the best bookmakers for all your F1 betting action.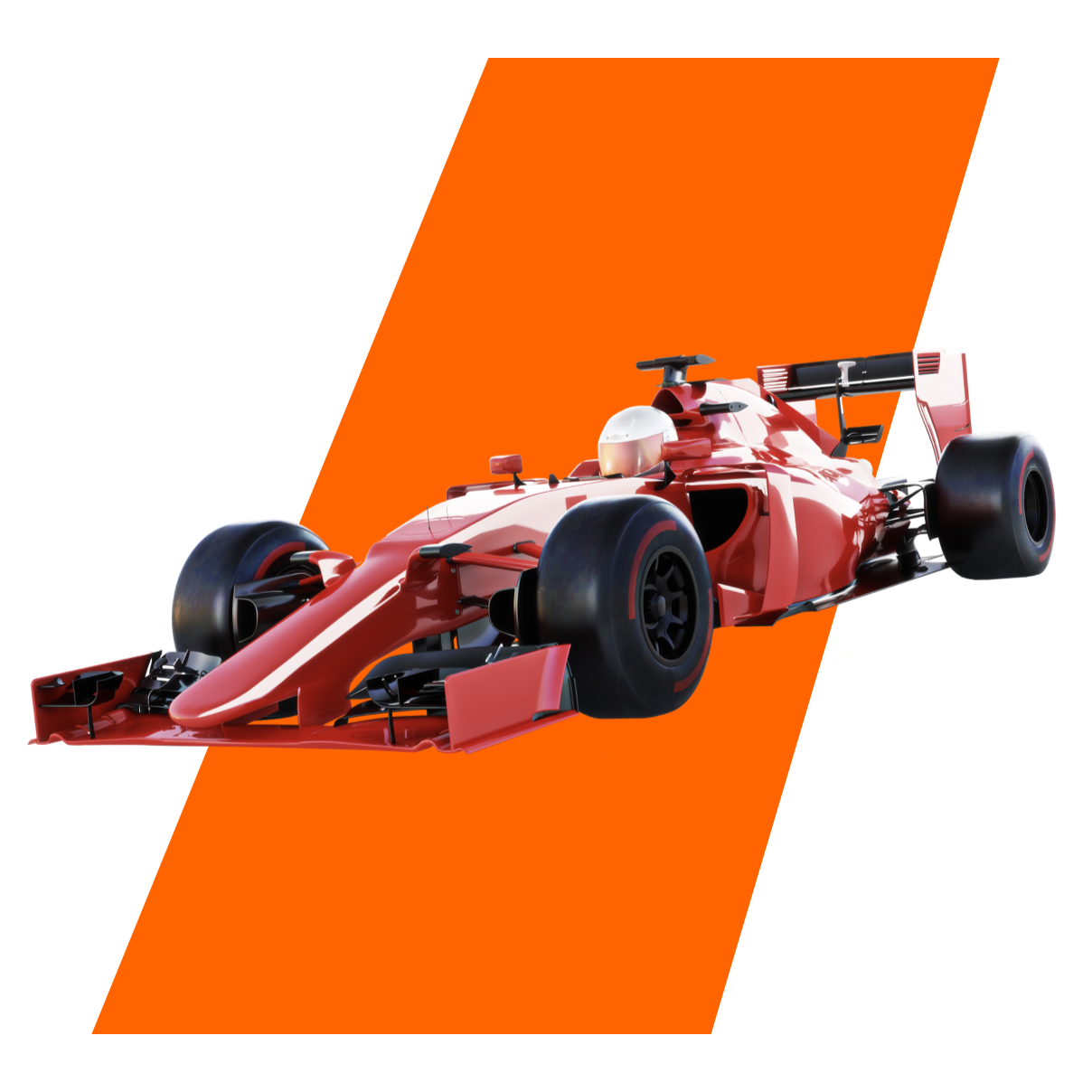 Top Bookies for Formula 1 Betting – October 2023
How to Find the Best F1 Betting Sites
All of the sites listed on these pages have been thoroughly tested to ensure you get great odds. But they also have to meet a number of other important criteria before we can recommend them.
It's no good finding fantastic odds on an F1 event, only to find out that you can't get your winnings back out, or the bookmaker isn't licensed to operate.
Among factors that you have to consider before you sign up to an online bookie are their levels of security, promotional offers, selection of F1 betting markets, customer service standards and the all-important issue of licensing.
Let's have a look at each and see what needs to be determined.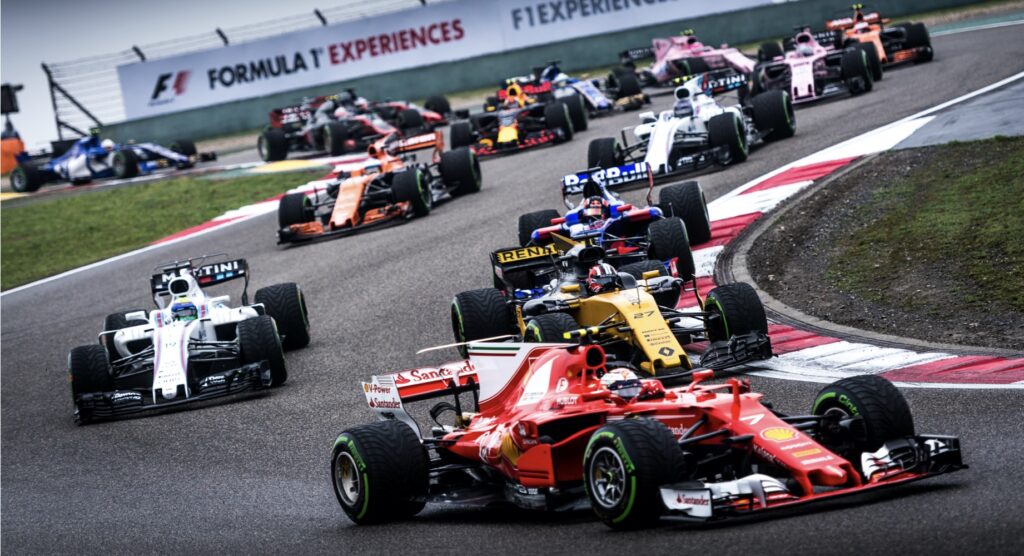 Make sure that your chosen online betting site is a safe and secure place to deposit funds and where any financial or personal information is kept away from unauthorised eyes. We only recommend sites that have been certified as using state-of-the-art security software. Your money and details will be handled as securely as they would be in a bank.
Many sports betting sites welcome new customers with special bonus deals, for example, doubling their initial deposit with extra funds, or giving out free bets. See if they also offer loyalty bonuses for regular punters, or rewards points with each wager that can be redeemed for cash. To stop people claiming bonuses and immediately taking the money out, there will be terms and conditions attached. Just be sure to read them before opting in to a deal.
We want to be able to make a wide range of bets on all sorts of possible F1 outcomes. While some bookies only offer the overall championship results and the next race results, look for a site that gives you the opportunity to wager on qualifying, podium finishers, the winning margin, first driver to retire and so on. The more betting picks you have, the more exciting it's going to be over the course of a race, weekend, or season. Look for spread betting opportunities, or head to head betting options.
Can you get hold of someone from the bookmaker when you want to? The top online bookies will give you a number of contact options, such as email, phone or live chat, which puts you in direct conversation with a representative. They're here to help you, whether it's to do with opening an account, making a deposit, claiming your winnings or finding the best F1 betting options.
Any online bookmaker needs to be licensed. If it isn't, you won't be protected at all from issues such as data breaches, loss of winnings or worse. Be certain that you only bet at sites which are licensed by a reputable authority, which they will usually proudly promote on their pages. Check that it's licensed by the UK Gambling Commission, Malta Gaming Authority, or another nationally recognised body.
We only recommend the most secure betting sites that are licensed by national authorities like the UK Gambling Commission (UKGC). Scam operators are filtered out to ensure quality and reliability. We would never recommend a bookie with a history of late payments or terrible customer support.
An Overview of F1 Betting
The FIA Formula 1 World Championship has been running since 1950 and has evolved into the best-known, most widely followed motorsport on Earth. Although the most popular bet is simply predicting the F1 winners, most bookmakers offer a wide selection of wagers.
You can find betting sites that let you predict the results of qualifying rounds, the fastest lap, who will pick up points and even if the safety car will be used. If you want to get the most from betting on the F1 driver's championship, then you could explore all the different markets on offer.
There's lots of things to consider when making an F1 betting decision, such as how each team and driver have been performing this season, the state of the track, how different teams cope with each circuit, and the weather forecast.
As well as the 90 or so minutes of an actual race, punters should consider how the entire weekend will play out over the pre-qualifying, qualifying and the race day itself. Be sure to check the form and statistics for each team and driver. Remember that some are better on certain tracks or in particular weather conditions than others.
How to Bet on the Top F1 Markets
Most online bookies will provide the option to bet on the overall winner of the F1 drivers' championship, the all-important constructors result, or which race team collects the most points in the year. Many will also offer qualifying betting markets on the upcoming grand prix.
Usually, online bookmakers will list the possible F1 betting markets in order of popularity, making it easy to see what everyone else is wagering on. The next race in the F1 calendar will be prominently featured, plus you'll be able to bet on the season outright winners of the divers and constructors' championships.
Once you have signed up and made a deposit at a recommended online bookmaker, it's just a simple matter of opening up the F1 option from the list of available sports. A simple click on the chosen F1 betting market will reveal the odds available on each possible outcome.
Choose what you want to bet on and it will be added to your bet slip automatically. All that's needed is to decide the amount to bet, confirm it and then wait for the racing to begin!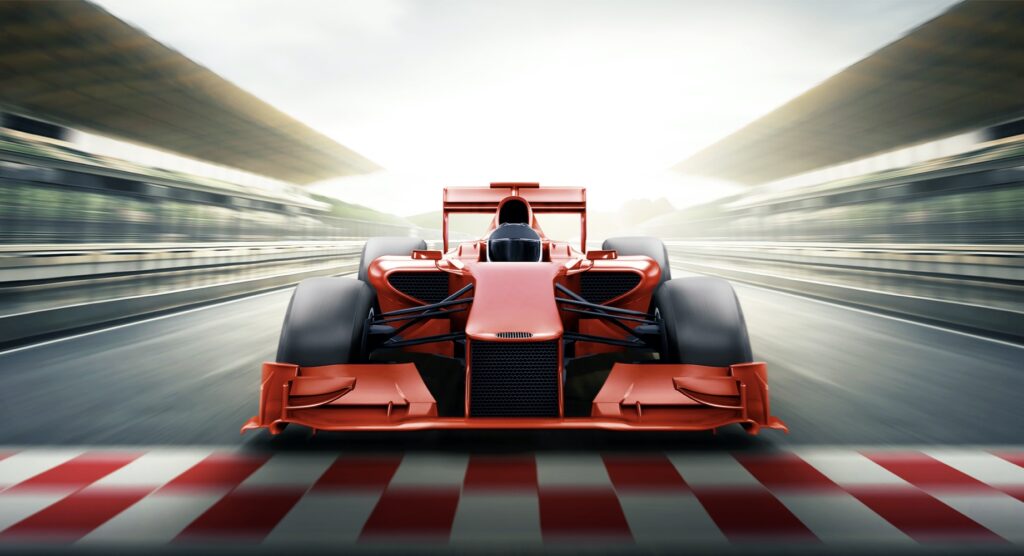 F1 Betting Odds and Where to Find the Best Ones
Betting odds are normally expressed as fractions. Put simply, it's the amount you would win compared to the amount wagered. If an F1 betting outcome is shown as 2/1 odds it means that for every 1 unit staked, you would win 2 units if the wager was successful. At 10/1, for every single unit staked, you would win 10 back and so on.
Here's a quick test for you. If Lewis Hamilton was to have the fastest lap in the race at odds of 11/4, how much would how much could you win in relation to the stake?
The answer is that for every £4 you bet, you would get £11 in winnings. You also get the original stake back, so the overall return would be £15.
If the first number of the fraction is less than the second, such as 8/11 for example, it means that the winnings will be less than the stake, although as you get the stake back, you won't be out of pocket.
Finding the best F1 odds is just a matter of checking out our recommended sports betting sites and finding the one where the amount you could win is the best in relation to the amount you would stake.
Odds will only vary a little from site to site and some may have better odds on certain outcomes and slightly worse on others. But all the online bookies listed here have generous returns on your F1 bets.
Some Quick Tips and F1 Betting Strategies
While there's always going to be a few teams or drivers who dominate a Formula One season, it's not always easy to tell before the season starts.
F1 is a sport where so many factors are important in the outcome of a race or a season. However, pick from the top eight drivers or four constructors (two drivers each), and you can be pretty certain that one of these will win the majority of races and hence the season.
Don't be tempted by the massive odds offered for complete outsiders to win, as while it looks as if you could walk away with hundreds of pounds for each pound wagered, the odds are stacked against you for a good reason.
While talented racers such as Ayrton Senna and Fangio have won races against seemingly impossible odds, it's very rare and only happened because of their extraordinary abilities.
So, only wager on events with a decent chance of your chosen outcome actually happening. As the championship draws to a close, you could find that it's becoming clear who is going to win the season, or which team will end up with the most points. It could be worth having a wager on them, but of course, the odds available will be far less lucrative.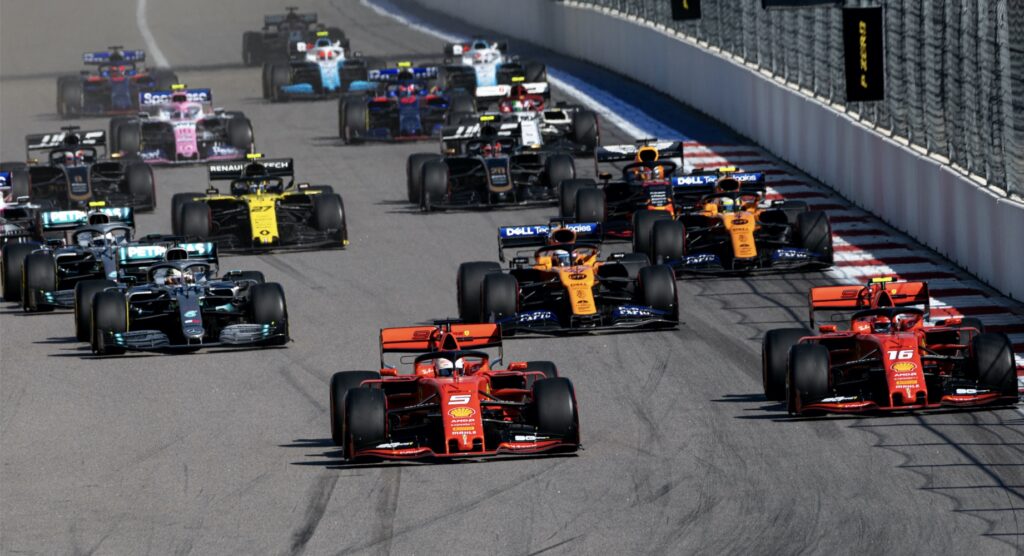 Ready to Bet on F1?
Of course, all the sites here are fully licenced and approved. Whichever you decide to join, you'll be guaranteed fair play, the best odds, rewarding bonus offers and a high standard of customer service at all times.
Join our number one recommended site and you can be placing your first F1 bets in minutes.