Which Sports to Bet On?
Are you one of those people who will bet on anything for some entertainment? You might bet on a football match before predicting the winner of a horse race and then move onto virtual sports. That's fine if you're seeking some entertainment, but it's not the strategy to adopt if you want to be a serious sports bettor.
In this guide we highlight the benefits of focusing on one or two sports and becoming an expert in both to give yourself a better chance of beating the bookies over time.
Why You Should Focus on One or Two Sports
Enter through the doors of the local betting shop, and take a look around. Invariably, there will be several locals betting on anything they can find, from the roulette machine, to greyhounds, virtual racing, to the real action.
Ultimately, they just want their fix. Their betting fix. The thrill of picking a winner, getting a payout from the staff is the motivation for punting on anything in sight. If a little bit of enjoyment is all you are after, then this strategy is fine.
However, to make long-term gains as a gambler, it is important to specialise on one or two sports, and become an expert. Horse racing and football are by far and away the two most popular avenues for punters, with each sport bringing its own challenges and rewards.
Below we take a look at the best way to approach each sport, the differences between the two, and look at which other disciplines are attractive betting mediums.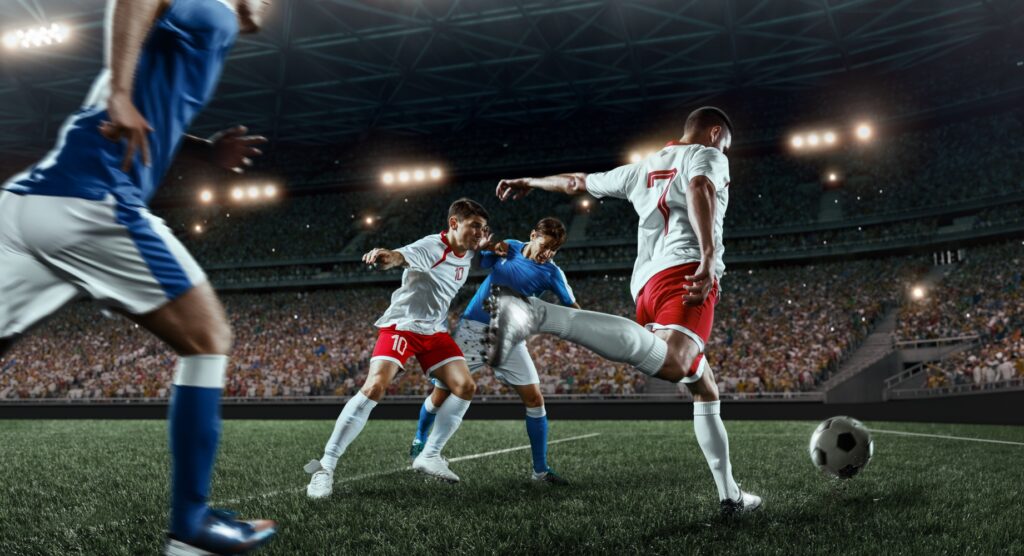 Football Betting
For long-term, consistent returns in football betting, less is more. Accumulators, first scorer, correct score and other spot bets are fine for a bit of fun, but the overrounds on these types of bet are bordering on criminal.
When adding up all of the odds in the first scorer market, a total book percentage of 140% is commonplace (a 100% book would represent no inbuilt profit margin for the bookmakers).
Professional football bettors tend to primarily involve themselves with two bet types – the Asian handicap and the over/under goals markets. These are preferable as there is only two outcomes – and with top firms such as Pinnacle Sports, the books only come to 101-102%.
The purpose of these bets is to make the odds fairly level for either side, and although the returns are not astronomical, they give the serious punter the best chance of long-term success.
Betting in singles, or doubles is the prudent approach (compounding the value if there are two selections which are mispriced).
Horse Racing
Horse racing is attractive for a variety of reasons. Each day presents a new puzzle, with countless factors that need to be scrutinised.
Winning at horse racing has become increasingly difficult in recent years, due to the presence of the betting exchanges (primarily Spreadex) – but it is still possible.
The market is very accurate towards the off time and bookmakers use the exchanges to form the basis of their prices, but with low liquidity in the morning leading to weak prices, there is more opportunity to profit. With horse racing, due to the number of potential outcomes in any one event, the odds on offer are usually much bigger than available when betting on football matches.
The general advice is to stick to horses at the fore of the market. Due to the favourite-longshot bias, outsiders usually represent poor value and are under-priced.
Again, similar to football betting, it is best to concentrate on singles and occasional doubles, with the Lucky 15 being the only multiple bet which can provide value to punters (most bookies offer a concession of treble the odds for one winner)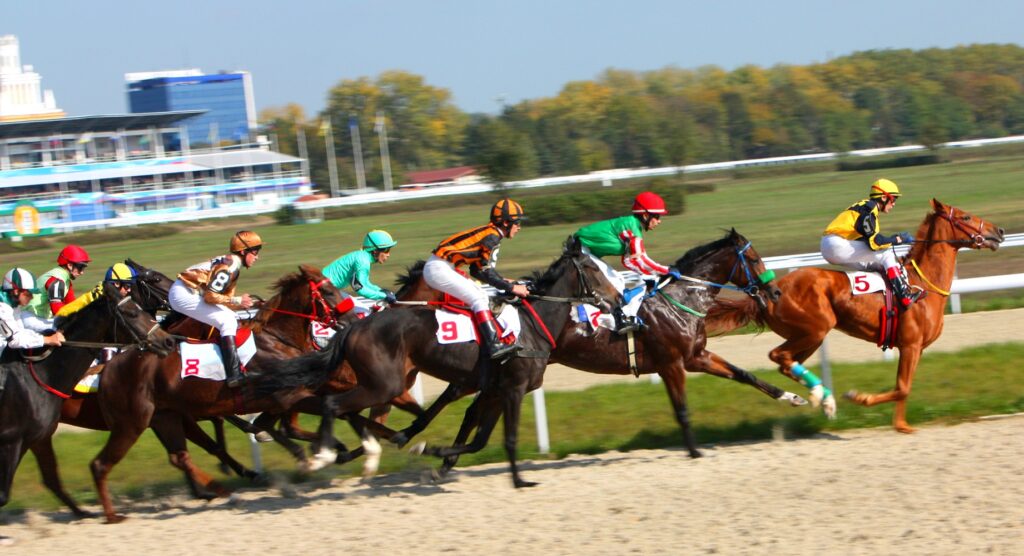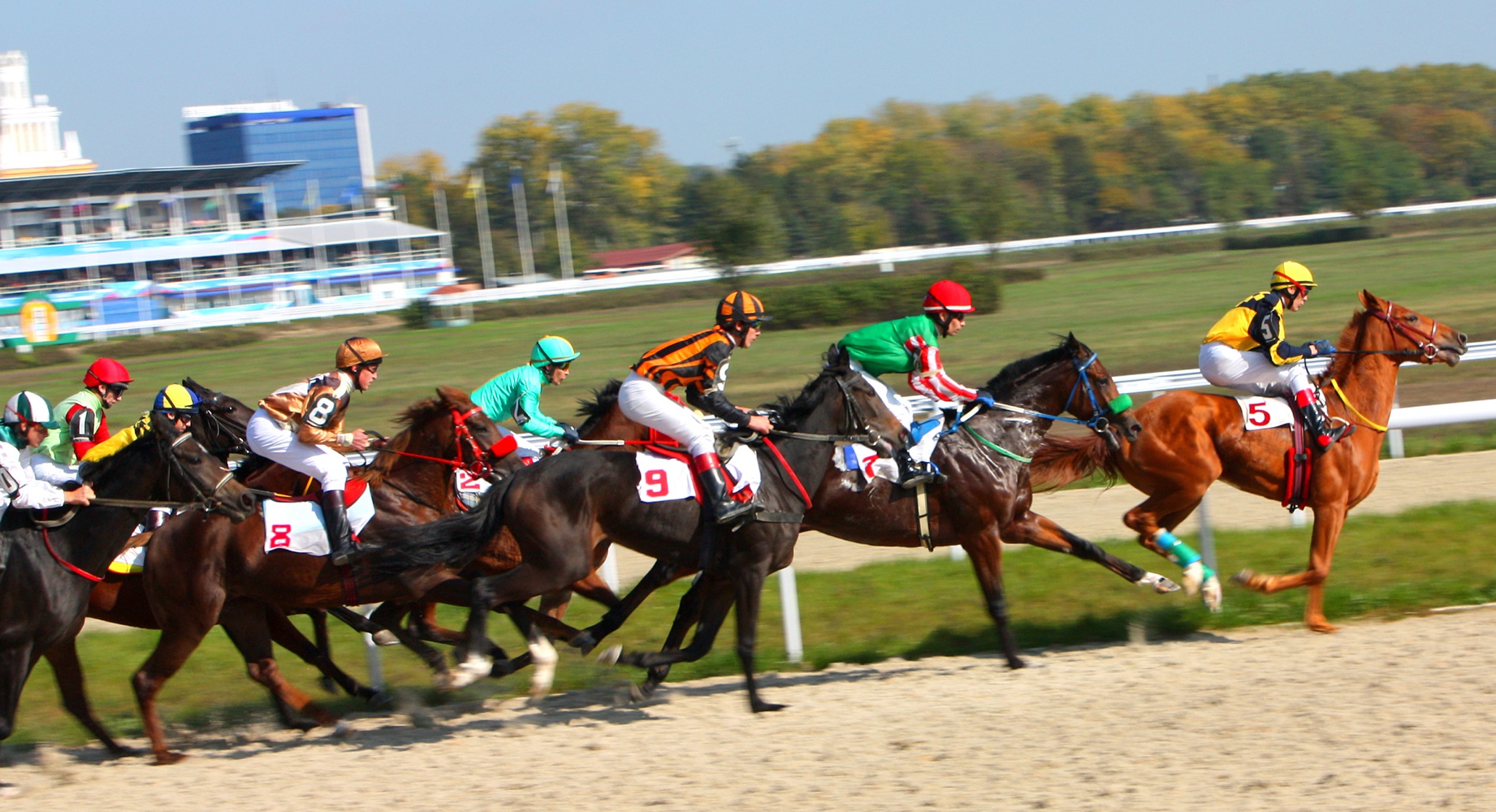 Football Betting or Horse Racing?
One of the advantages of betting on football as opposed to horse racing, is that accounts are usually left open for longer.
Bookmakers hate punters who back horses who move in the market. They believe that a pattern of contracting horses in a punters betting history usually represents someone with inside knowledge, or a very good eye for value.
These individuals are quickly restricted.
Whilst the same approach applies for bettors who back football teams playing in obscure leagues who move in the market, customers who generally operate in the top leagues around Europe normally get a fairer crack of the whip in terms of not being restricted by bookmakers. It is all well and good finding value or getting on a market move early, but if you are unable to capitalise on it, then the edge is worthless.
Another aspect to consider is the cost of research. While there are no dearth of free and relatively inexpensive football statistics websites (WhoScored, Soccerstats) to peruse, horse racing is a different ball game. The Racing Post costs £21 per month only (when purchased annually) and top programs such as Proform Racing cost a princely £195 per eight weeks.
Some sort of form analysis software is essential nowadays – it really is that competitive. Those wishing to start betting seriously on football can start off with relatively low stakes, with very little start-up costs, but contrastingly, horse racing punters have to fork out £1000+ per year to obtain access to the vital information to elevate them to a level playing field. These fixed costs need to be factored into stake size to analyse whether it really is worth it.
The upside of horse racing is, if you get it right, you can really do well. Racing offers the potential to generate yields that are difficult to obtain when betting on football. Why? Because when you are betting on football, the odds are shorter and the yields generally lower.
Rarely are bookmakers so out of line that punters can make 10-15%, but with the odds of horses typically much bigger, there is more room for error from the odds compiler and their information regarding each race is less perfect than for each football match (they are typically unaware if a horse hasn't eaten up, or has been working well, etc.).
Finding odds of 5.50 on a horse whose true odds should be 5.00, would give a long term yield of 10% and is probably easier to do than finding 2.20 about a 2.00 football team (also a 10% yield).
Ultimately, it comes down to personal preference, and having an interest in the sport is clearly an integral factor, as if a punter is passionate about what they are doing, they are more than likely to do better at it. To win on football, or horse racing, hard work and research is definitely required.
Betting on Other Sports
Sports such as rugby provide fantastic opportunities for the expert. They are mainstream enough for bookmakers to allow reasonable sized stakes, but not quite popular enough for there to be perfect knowledge. Those with intricate knowledge of the game and players, inside information, or early team news, can have an advantage over the competition and odds compilers.
Oddsmakers for other sports, such as athletics, have a thankless task, as at this point, they are effectively going head-to-head with athletics betting experts, and if they are out of line with their competitors, there will soon be plenty of interest from punters.
As a result, sports like athletics have low limits, and it is difficult to make substantial profits from these events, without meticulous planning and innovative strategies. Spreading out bets into smaller stakes around betting shops, using several aliases for online betting accounts and throwing in occasional 'mug' bets to try and throw the betting firms off the scent.
Bookie of the Month
T&C