The Best Athletics Betting Sites for 2023
There is more to athletics betting than putting your money on events in the Olympic Games every four years. For while athletics betting takes off during the world's biggest multi-sport event, it chugs along in non-Olympic years thanks to continental championships, marathons and the annual Diamond League.
Below we list the best athletics betting sites, explain which disciplines you can bet on, provide an overview of major events, and much more.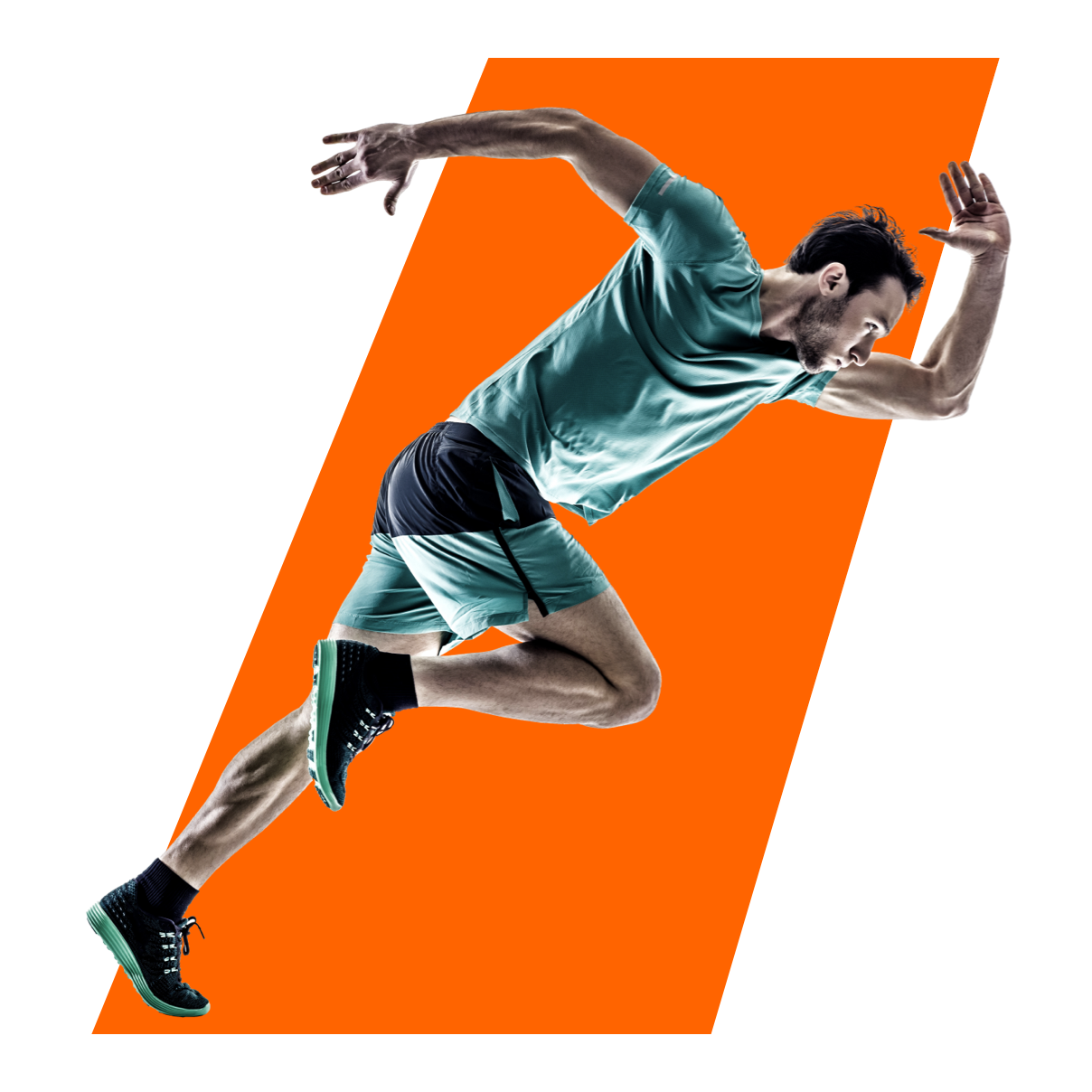 Top-Rated Athletics Betting Sites – January 2023
MyBookie Sports
Show More Details
Show Less Details
Average Payout Speed
0 – 24 Hours
Generous bonuses and promotions
Great range of betting markets
Extensive racebook
Very good customer service
Only a few withdrawal options
Fees for withdrawing funds
BUSR Sports
Show More Details
Show Less Details
Average Payout Speed
0 – 24 Hours
Trusted by publications such as ESPN
Access a dedicated racing section
Crypto-friendly sportsbook
Adjust odds format and time zone
Support options include call back
Quite low sportsbook limits
BetOnline Sports
Show More Details
Show Less Details
Average Payout Speed
0 – 24 Hours
Accepts players from all over the world
Known for their live betting offers
Lots of secure banking options
Great bonuses and promotions
High fees for some deposit options
Support agents are often slow to reply
Bovada.lv Sports
Show More Details
Show Less Details
Average Payout Speed
0 – 24 Hours
Top-rated US online sportsbook
Mobile site for iOS and Android users
Diverse range of betting markets
Excellent customer support options
Lines come out very late in the day
Odds not as favorable as other books
BookMaker.eu Sports
Show More Details
Show Less Details
Average Payout Speed
0 – 24 Hours
Popular book that accepts large max bets
Huge focus on football and basketball
High-spec live in-play platform available
Downloadable client for Windows & Mac
Odds are not amazing on non-US sports
User interface could be improved
How We Choose the Best Betting Sites for Athletics
The number of online bookmakers offering odds on athletics used to be few and far between. Athletics betting used to be a specialist area, only covered by the biggest bookmakers in the business.
But now, thanks to the success of the Diamond League in growing the sport's profile internationally, more and more online bookmakers are servicing punters who love to watch and bet on athletics.
To save you spending countless hours researching and comparing the athletics betting markets available at different bookmakers, we've done all the hard work for you. The betting sites we recommend on this page earned our seal of approval by ticking all our boxes, and we're sure they'll tick yours too.
Here are just a few of the many important factors we consider when reviewing athletics betting sites: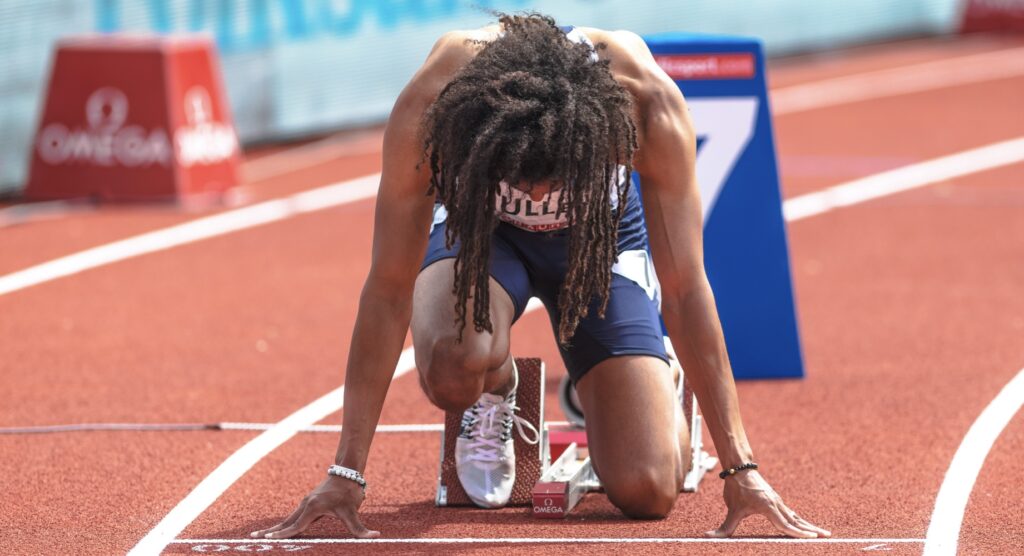 We only recommend the very best sports betting sites. Each of the sites listed on this page boasts a stellar reputation, and you certainly won't encounter any issues when it comes to being paid. These sites have also implemented state-of-the-art security measures to protect your personal details and money.
We could never recommend a site that only offers athletics betting odds on the quadrennial Olympic Games. What about the Diamond League and all the other competitions that take place in between those four years? The best athletics betting sites cover every elite competition in the sport's calendar.
One the main benefits of betting on athletics online versus in a betting shop is that you can claim a generous welcome bonus. Many sports betting sites will treat you to a free bet to thank you for creating an account. Others will match a certain percentage of your first deposit to give your balance a boost.
Which Athletics Disciplines Can You Bet On?
Many people immediately think of track and field events they see the word "athletics". However, World Athletics, the sport's governing body, defines athletics in six disciplines: track and field, road running, race walking, cross country running, mountain running and trail running.
Track and Field
Track and Field
Track and field events take place inside a stadium, with a running track and a grass field used for running, jumping and throwing contests. A total of 44 track and field events are contested during an Olympic Games.
Track events include sprints, distance running and hurdling. Jumping events like the long jump and pole vault are always popular in the field, as are throwing events like the discus and hammer.
Road Running
Road Running
World Athletics recognises 5K runs, 10K runs, half marathons and marathons as the four most common distances for road running events. Athletes showcase their speed and stamina by running between 5 km and 42.2 km on the road as opposed to around the track.
Elite marathon runners like Eliud Kipchoge and Kenenisa Bekele usually lead from the front in popular road races like the London Marathon and New York Marathon.
Cross Country Running
Cross Country Running
You won't see any smooth tracks or roads when you bet on cross country running. These gruelling races are run over surfaces like grass, earth and gravel, with courses typically including a mix of flat ground and hills to push athletes to their limits. Courses are usually 4-12 km in distance.
Individuals are judged on how long it takes them to cross the finish line, while teams are judged on a point-based scoring system.
Race Walking
Race Walking
It may not sound like the most exciting event to bet on at athletics betting sites, but race walking is a true test of stamina. Athletes must always keep one foot in contact with the ground when competing in this long-distance discipline.
Distances of 20 km and 50 km are contested at the Olympic Games as road events. Think those races are long? The annual Paris-Colmar requires athletes to compete across 450-500 km.
Mountain Running
Mountain Running
From 15-minute sprints to treks that last for several hours, mountain running is a combination of running, jogging and walking, depending on how steep the trail is. Courses include lots of incline and decline sections to test runners.
Jonathan Wyatt, Marco De Gasperi and Isabelle Guillot are mountain running legends who have won a staggering 16 gold medals between them at the World Athletics Championships.
Trail Running
Trail Running
Recognised by World Athletics as a discipline of athletics since 2015, trail running is a combination of running and hiking. Events are usually held in warm climates, with the discipline enjoying a particularly large following in the Mountain States, Western US and sunny California.
Distances vary from 5 km to 161 km. Aid stations are located every 5 to 10 km to provide competitors with more energy in the form of food and drink.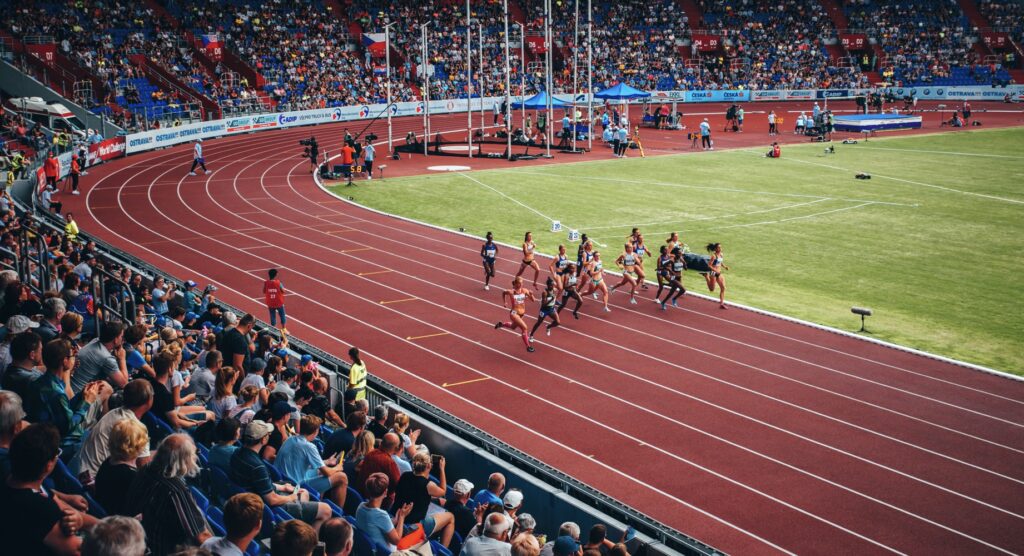 Popular Bets at Athletics Betting Sites
Now that you know where to bet and which disciplines you can bet on, let's take a closer look at the most popular athletics betting markets.
To Qualify
Major athletics competitions require athletes to meet qualifying standards to earn their place in an event. Furthermore, a series of qualifying rounds take place during competitions to reduce the number of competitors. Only the top athletes advance to the final. It may not be worthwhile betting on the event's favourite to qualify from an easy group, but the qualifying market does present some interesting betting opportunities.
To Win the Event
There must always be a winner, so why not put your money on who you think will win? As athletes must qualify for the final, you will generally find better athletics betting odds before the qualifying rounds begin. For example, you would receive a better return by backing Christian Coleman to win the men's 100m race before he qualifies for the final. Easy qualification could result in his odds shortening by so much that a bet wouldn't be worthwhile.
To Win a Medal
Not only can you bet on which country will top the medal table at major competitions like the Olympic Games, you can also bet on athletes to win a medal. This type of bet is similar to betting on which driver will earn a spot on the podium in a Formula 1 race – you don't care who wins the race; just that your athlete finishes in the top three. If the winner of an event is considered a formality, look for value by betting on who could finish second or third.
To Set a World Record
Some online bookmakers offer odds on a world record being set in a particular discipline. One firm got its fingers burnt during the London 2012 Olympic Games when plenty of punters snapped up 7-1 about Kenya's David Rudisha breaking the men's 800m world record in the final. In what was the undisputed star performance of the competition, Rudisha led from start to finish and sliced one-tenth of a second off his own personal best.
Speaking of world records, here are heralded records that many elite athletes are chasing:
| Event | Performance | Athlete | Representing | Date | Meeting |
| --- | --- | --- | --- | --- | --- |
| 100m | 9.58 seconds | Usain Bolt | Jamaica | 16 August 2009 | World Championships |
| 200m | 19.19 seconds | Usain Bolt | Jamaica | 20 August 2009 | World Championships |
| 400m | 43.03 seconds | Wayde van Niekerk | South Africa | 14 August 2016 | Olympic Games |
| 800m | 1 min 40.91 sec | David Rudisha | Kenya | 9 August 2012 | Olympic Games |
| Long Jump | 8.95 metres | Mike Powell | USA | 30 August 1991 | World Championships |
| Triple Jump | 18.29 metres | Jonathan Edwards | Great Britain | 7 August 1995 | World Championships |
Bet on Major Athletics Competitions
While the quadrennial Olympic Games is without question the pinnacle of world sport, there are competitive annual and biennial championships that attract elite athletes from all over the world.
Let's take a closer look at some of the most prestigious athletics competitions you can bet on, and in the process, watch record-breaking performances from the world's top athletes.
Olympic Games
Olympic Games
Held every four years, the Olympic Games attracts the world's elite athletes from more than 200 countries. The sports festival can be traced back to 776 BC, when events like running and the long jump were contested in the Greek city-state of Elis. Since 1896, both summer and winter games have been held in staggered even years.
Athletics betting sites are already looking ahead to Tokyo 2020, which has been postponed until 2021 due to the COVID-19 pandemic. Superstars like Usain Bolt may have hung up his spikes, but sprinters like Akani Simbine and Christian Coleman will hope to run close to his world record time of 9.58 seconds in the 100m.
World Athletics Championships
World Athletics Championships
Organised by World Athletics, the World Athletics Championships was inaugurated in 1983 as a quadrennial event. The frequency of the championships was changed to a two-year cycle in 1991, with the next staging of the competition set to take place in Eugene, a city in the state of Oregon, in 2022.
The United States has dominated the championships, boasting a total medal haul of 381 at the time of writing. This is more than double the number of medals won by the next two countries on the all-time medal table, Kenya (151) and Russia (143), combined. We're expecting USA to add to their huge medal haul on home soil.
Diamond League
Diamond League
The Diamond League, which superseded the IAAF Golden League, is an annual series of one-day meetings that have occurred since 2010. The aim of the circuit is to enhance the worldwide appeal of athletics by venturing outside Europe, which was the focal point of its predecessor that run for 12 years.
There is a pecking order within the Diamond League ranks. In terms of prestige, it is hard to look past the meetings in Oslo and Zurich. The Bislett Games in Oslo, which features the Dream Mile, is a favourite of middle- and long-distance runners, while the Weltklasse in Zurich lives up to its world-class name.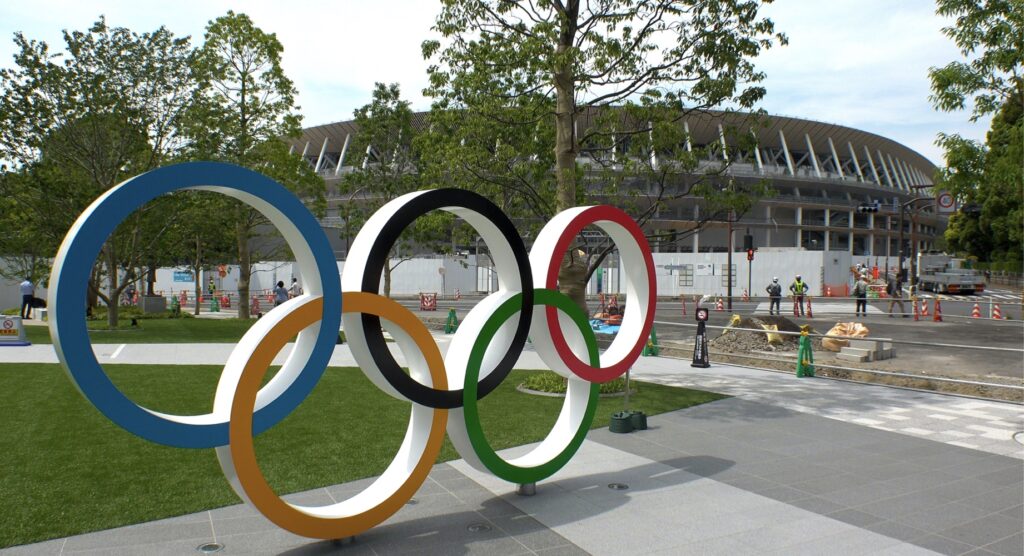 Win More With Our Athletics Betting Tips
Athletics betting may not be as popular as betting on football or tennis, but it is possible to make consistent profits if you get to know the sport and the athletes involved. Here are three tips to help you profit from betting on your favourite athletes.
1
Only Bet on Major Competitions
Only Bet on Major Competitions
Not all athletics events were created equal. It should go without saying that the Olympic Games and the World Athletics Championships are prestigious competitions that command the total attention of athletes. Many of these elite competitors would withdraw from a small competition if they incurred a minor injury, but there is little chance of that happening when gold is on the line in a major competition.
2
Consider External Conditions
Consider External Conditions
You must take the weather into account before betting on athletics. Soaring temperatures will significantly impact the performance of many athletes in the field if they aren't accustomed to hot conditions. Likewise, athletes who are used to performing in the sun may find it difficult to compete in the pouring rain. Always check the weather before betting, especially if it's a track and field event.
3
Bet on Form, Not Reputation
Bet on Form, Not Reputation
Are you betting blind by backing the biggest name in the field? Even the greatest athletes of all time don't always win. You can check their form on websites like WorldAthletics.com, which contains a database of all athletes and current world rankings. Likewise, you can check the recent results of other competitors in the event. Perhaps you'll find a value bet and back an outsider to win instead.
Bet on the Latest Athletics Events
From marathons and the Diamond League to the World Athletics Championships and Olympic Games, the best athletics betting sites offer competitive odds on every event. Join our top-rated site to bet on your favourite athletes.
Athletics Betting FAQs
Can you bet on athletics?
Yes! The
best athletics betting sites
offer odds on major events like the Olympic Games and European Athletics Championships, as well as one-day meeting circuits like the Diamond League. You can bet on everything from running and throwing events to decathlons and heptathlons, and much more.
Is live betting available for all athletics events?
No, unfortunately not. Online bookmakers do not provide
live betting markets
for events like the 100m, 200m and 400m sprint races. The reason for this is simple – these races are usually over in 10-45 seconds. Therefore, there isn't enough time for betting sites to change the odds and accept in-play bets.
Can athletes bet on or against themselves?
No. Competition rules published by governing bodies explicitly state that it is illegal for an athlete to bet on their own event, or on any other competition within the sport of athletics. Athletes are encouraged to report approaches to manipulate a competition to ensure fair competition for everyone involved.
Q.
Is it profitable to bet on athletics?
A.
It certainly can be, but don't expect to win a fortune from betting on athletics. Online bookmakers generally offer lower betting limits on athletics events due to less liquidity than other sports. If you do try to bet a large amount, don't be surprised if your bet slip is sent to a trader for a manual review.