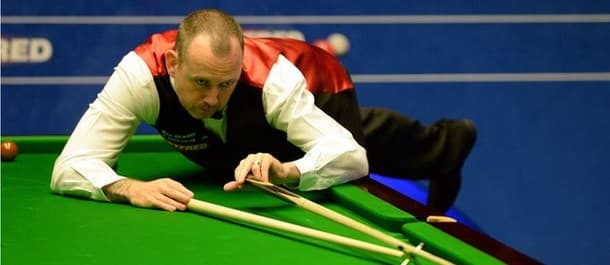 The Snooker World Cup is already underway in Wuxi, China, with the group matches being played during this week. England have already been on the receiving end of a shock result, going down 4-1 to Thailand, and the pairing of Stuart Bingham and Mark Selby have work to do to get to the top of their group. There are no such worries for China and Wales who have both won their first two matches and already look formidable. It's the Welsh duo of Mark Williams and Michael White who catch the eye, and they are worth backing to go all the way.
The Format
The 2015 World Cup is being contested by 24 teams (including two from China), up from the 20 that contested the 2011 World Cup which was won by China in Thailand. The teams have been divided into four groups of six, with each group playing a round robin format. The games consist of five frames with each of the two players playing each other once and the fifth frame a doubles match with the players taking shots in turn. A point is awarded for each frame won, and the top two in each group after all five games go through to the quarter-finals on Saturday. The four groups are as follows:
Group A – China A, Malta, India, Norway, Singapore, Austria.
Group B – Scotland, Belgium, Hong Kong, Brazil, Iran, Malaysia.
Group C – Wales, Northern Ireland, Qatar, Pakistan, Australia, Poland.
Group D – England, Thailand, Ireland, Germany, China B, United Arab Emirates.
Early Group Matches
At the time of writing all teams had played two group matches with the most convincing start by Tony Drago and Alex Borg of Malta. They've won both matches, against Norway and Austria, 5-0 and currently sit top of group A. China have also won two, beating Singapore 5-0 and India 3-2. China are expected to go on and win the group, but Malta will have to try and fight off the challenge of a talented India team.
In group B Belgium have made a flying start and have amassed 8 points from two victories, while Hong Kong have also won both matches and are second with six points. The Scottish pair of John Higgins and Stephen Maguire suffered a surprise 3-2 defeat at the hands of Brazil, but remain just two points off the leaders with six, courtesy of their earlier 4-1 win over Iran. It would be a shock if Scotland don't book a place in the last eight, and it could be a shootout between Belgium and Hong Kong for the other spot.
Group C has seen Wales and Northern Ireland post near perfect records, and they sit joint top of the table with 9 points after 4-1 and 5-0 wins each. The Australian pair of Neil Robertson and Vinnie Calabrese provide a big danger, principally to Northern Ireland, although they've already suffered a 3-2 defeat to Pakistan and have just 5 points to their name. Mark Williams and Michael White are fully expected to go on and win the group, which would see them play the runner up in group D.
Group D is the most open of all the groups at this stage, and England are struggling at the foot of the table with just 4 points. They began the tournament with a surprise 4-1 defeat at the hands of Thailand, and although they beat China B in the next game, the 3-2 scoreline was too close for comfort. On the bright side they have matches against Germany and United Arab Emirates to come which they will surely win well, and only Ireland could represent a danger. England can still qualify but it may be difficult to catch a talented Thailand team, and China B will also be vying for a place in the last eight on home soil.
China – 3.50Bet €100 to win €3505/2Bet £100 to win £350+250Bet $100 to win $3502.50Bet HK$100 to win HK$3502.50Bet Rp100 to win Rp350-0.4000Bet RM100 to win RM350 with Totesport, Betfred and Boylesports
The Chinese pairing of Ding Junhui and Xiao Guodong are a very strong partnership, and they will have local support cheering them on in the bid to retain the World Cup for China. They are also set to play against a group B side in the quarter-final should they progress, thus avoiding England or Wales until the semi-finals at least. With plenty in their favour its easy to see why China are favourites to take the tournament, and they've made a good start to the competition, dropping just two frames so far.
England – 5.50Bet €100 to win €5509/2Bet £100 to win £550+450Bet $100 to win $5504.50Bet HK$100 to win HK$5504.50Bet Rp100 to win Rp550-0.2222Bet RM100 to win RM550 with Bet365 and Coral
The English partnership of Mark Selby and Stuart Bingham features the last two World Champions, and on paper could not be more impressive. However, both players excel at the long format of the game, and the quickfire nature of the World Cup doesn't necessarily suit their respective styles. That's been evident in their two games so far where they've dropped plenty of frames against Thailand and China B.
Wales – 5.00Bet €100 to win €5004/1Bet £100 to win £500+400Bet $100 to win $5004.00Bet HK$100 to win HK$5004.00Bet Rp100 to win Rp500-0.2500Bet RM100 to win RM500 with Totesport and Betfred
Mark Williams and Michael White have shown their ability already with two big wins, and the fact that Williams delayed a shoulder operation to compete is a measure of how seriously they are taking the tournament. Williams has won several titles in Asia during an illustrious career so he is clearly at home in this part of the world. Michael White has been playing the snooker of his life this season, and that culminated in his first ranking title when he thrashed Ricky Walden 5-0 to win the Indian Open. They are poised to win their group and face the runner-up in group D which could prove to be a tough game, but in the knockout stages anything can happen, and the Welsh duo can give us a good run for our money.
Scotland – 6.50Bet €100 to win €65011/2Bet £100 to win £650+550Bet $100 to win $6505.50Bet HK$100 to win HK$6505.50Bet Rp100 to win Rp650-0.1818Bet RM100 to win RM650 with Coral
Scotland are the only other team in single figures in the betting stakes, but at the prices they appeal much less than Wales. Higgins and Maguire are both great players in their own right, but they've already shown weakness with the 3-2 loss to Brazil and they don't inspire confidence as potential World Cup winners.
Tips Summary
To Win the Snooker World Cup
Wales – 5.00Bet €100 to win €5004/1Bet £100 to win £500+400Bet $100 to win $5004.00Bet HK$100 to win HK$5004.00Bet Rp100 to win Rp500-0.2500Bet RM100 to win RM500 with Totesport and Betfred
china
England
Scotland
snooker world cup 2015
Wales