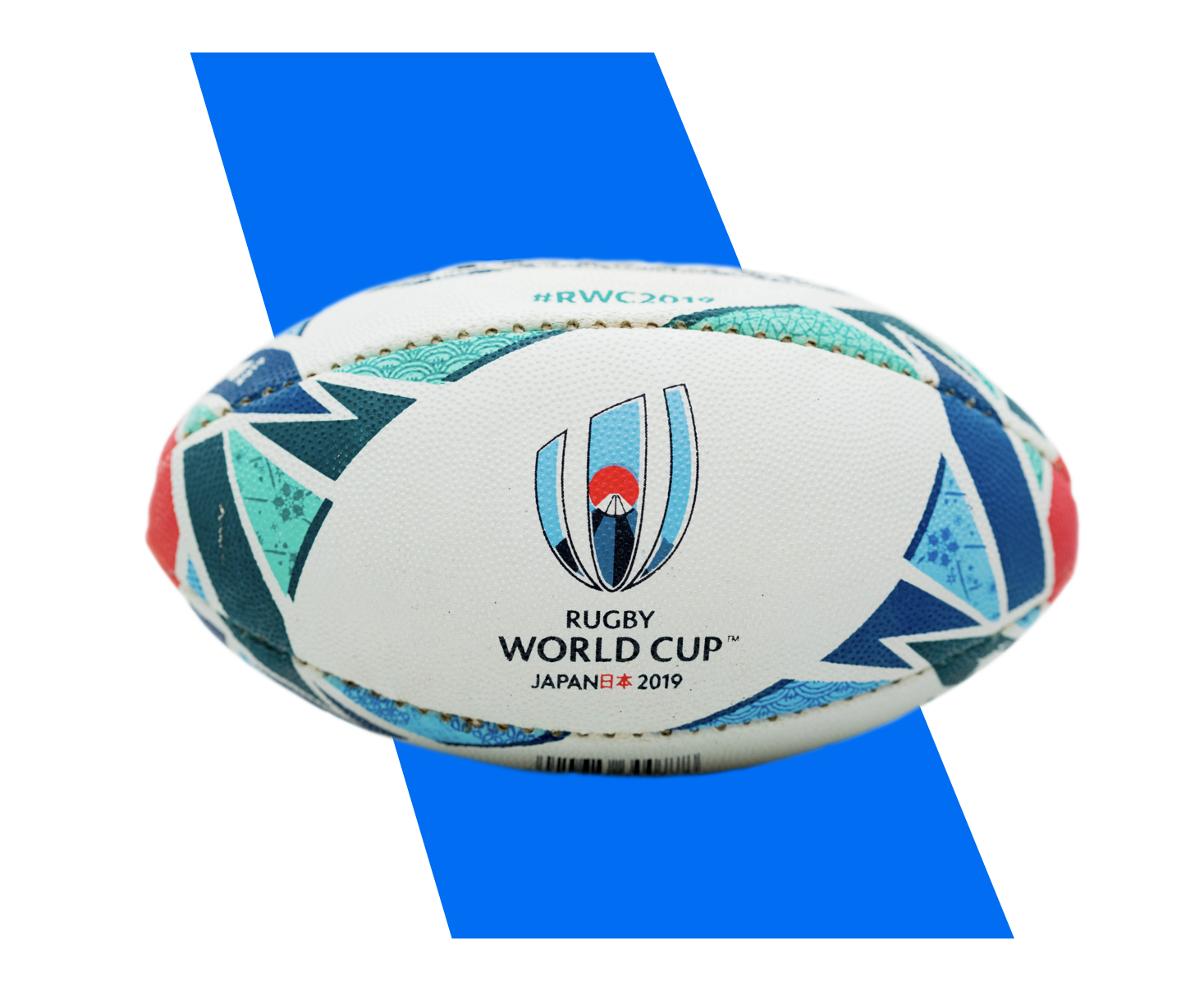 Rugby World Cup 2019 – Betting Guide
The 2019 Rugby World Cup will bring international rugby union stars from twenty teams to Japan. A total of 48 games will be played across a six-week period during the quadrennial event. These teams will battle it out for the sport's biggest prize: the prestigious Web Ellis Cup.
To help you prepare for this year's event, we've gathered all the information you'll need on one page. This includes how to place a rugby bet, expert tips, and free bet offers. We also have key Rugby World Cup dates, unmissable fixtures, and even a brief history of the competition.
Top Rugby World Cup Betting Sites
Rugby World Cup Free Bets and Betting Offers
Whether you're looking to place a rugby bet for the first time or you're an experienced punter, we've got some amazing offers for you to check out.
Our recommended bookmakers have generous free bet offers for you to take advantage of. This risk-free cash can be used to bet on a wide range of Rugby World Cup betting markets.
You could use your free bet to predict the outright winner of the event, who the leading points scorer will be, or even select multiple teams to win their first games in an accumulator.
Who Will Win the Rugby World Cup 2019?
We're not offering any prizes for guessing which of the twenty teams tops the Rugby World Cup betting outright market. Unsurprisingly, New Zealand are short favourites (11/8) to win the Web Ellis Cup for the third time in succession. While our experts don't anticipate the All Blacks winning as comfortably as they did in 2011 and 2015, we simply cannot back against them winning again.
Our team believe that South Africa (9/2) could spring somewhat of a surprise to clinch the cup. The Springboks have won four of their five games this year, with the other being a hard-fought 16-16 draw against the All Blacks in July. If Rugby World Cup betting pool odds are to be believed, South Africa and New Zealand should qualify from Pool B, and they could meet once again in the final.
England's Owen Farrell (4/1) is favourite when it comes to total points betting for Rugby World Cup 2019. He will surely accumulate lots of points from laser-guided kicks alone. As will South Africa's Handre Pollard (9/2), New Zealand's Beauden Barrett (8/1) and Ireland's Jonathan Sexton (10/1).
It should come as no surprise to learn that two New Zealand players are favourites to finish the tournament as top try scorer. Rieko Ioane (8/1) and Sevu Reece (9/1) both have blistering pace that opposition sides will struggle to deal with.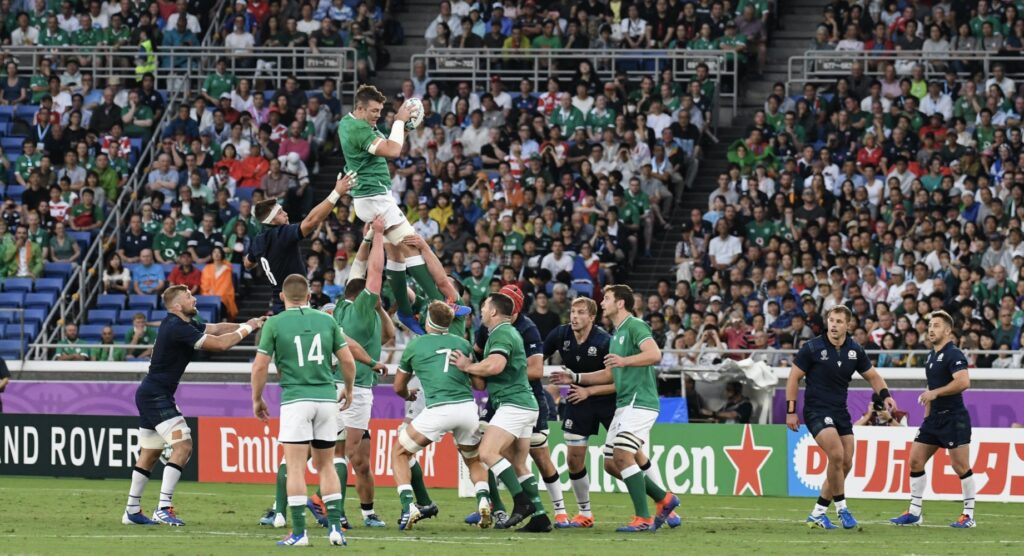 Rugby World Cup Dates 2019
World Rugby announced that Japan would host the 2019 Rugby World Cup on 5th November 2014. This will be the ninth edition of the event, and the first time it has taken place in an Asian country.
The sporting drama kicks off in Tokyo on Friday 20th September. An electric atmosphere is expected inside the Tokyo Stadium, as hosts Japan go head to head with Russia in the first of 48 games.
Now that you know when the Rugby World Cup will begin, let's highlight some key dates.
Group Stage
Group Stage
The group stage will commence on Friday 20th September and finish on Sunday 13th October. The twenty qualified teams have been divided into four pools of five teams. This means that a total of forty group games will be played between these dates.
Key Matches
Key Matches
You might end up booking a few dates off work when you see the Rugby World Cup 2019 fixtures. One of the most anticipated matches in the group stage is New Zealand versus South Africa, two of the favourites to win the event. This Pool B clash will take place on Saturday 21st September.
There will be a few clashes between Six Nations rivals, too. Ireland take on Scotland in a Pool A fixture on Sunday 22nd September. This will be followed by a Pool C game involving England and France, hosts of the Rugby World Cup 2023, on Saturday 12th October.
Our experts are also looking forward to the Pool D tie between Australia and Wales. Mark Sunday 29th September in your calendar if you don't want to miss it.
Knockout Stage
Knockout Stage
The quarter finals take place on the 19th and 20th October. There will be two matches on each day. The first match on the Saturday pits the winner of Pool C against the runner-up in Pool D. This will be followed by the Pool B winner challenging Pool A's runner-up. On the Sunday, Pool D's winner takes on Pool C's runner-up, followed by the winner of Pool A and the runner-up of Pool B facing-off.
The semi-finals will take place the following weekend on the 26th and 27th October. The winners of the first and second quarter final will meet on the Saturday. At the same time on the Sunday, the winners of the third and fourth quarter finals will meet to battle for a spot in the final.
The two losing teams will meet in a third-place play-off on Friday 1st November.
Final
Final
Don't make any plans for Saturday 2nd November. Two teams will battle for the Webb Ellis Cup in the 48th and final game of the 2019 Rugby World Cup. A sell-out crowd is expected inside Yokohama's Nissan Stadium, which has a capacity of 72,327, for what promises to be 80 minutes of drama.
Form and Groups
The draw for the 2019 Rugby World Cup took place on 10th May 2017. Twelve teams qualified automatically from their results in the 2015 Rugby World Cup. This left eight spots that have since been filled by qualifying teams.
All five teams in each of the four pools will play against each other. This single round-robin format means that there will be a total of ten games for each pool, resulting in a total of 40 group games.
Four points are awarded for a win, two for a draw, and none if a team loses by eight or more points. A bonus point will be awarded to teams that score four or more tries in a game or a team that loses by less than eight points. The top two teams in each of the four pools advance to the quarter finals.
| Pool A | Pool B | Pool C | Pool D |
| --- | --- | --- | --- |
| Ireland | New Zealand | England | Australia |
| Scotland | South Africa | France | Wales |
| Japan | Italy | Argentina | Georgia |
| Russia | Namibia | United States | Fiji |
| Samoa | Canada | Tonga | Uruguay |
Rugby World Cup 2019 Teams
Now you know the pools, let's take a look at the top eight ranked teams entering the event:
New Zealand
New Zealand
The All Blacks are no strangers to being Rugby World Cup favourites. While results in the 2019 Investec Rugby Championship were disappointing, a 92-7 demolition of Tonga in the team's final warm-up game ahead of the Rugby World Cup highlights how destructive they can be.
England
England
The 2003 champions have been drawn in one of the toughest Rugby World Cup pools. Pool C has been dubbed the 'group of death', with France and Argentina promising to be tough opposition. However, recent dominant victories over Italy and Ireland bode well for English hopes.
Ireland
Ireland
Joe Schmidt's men failed to deliver during the Six Nations and haven't looked too impressive during warm-up games. While the Irish beat Wales 19-10 in their final warm-up game, we don't believe they have the strength in depth to win this event.
South Africa
South Africa
It's safe to say that the Springbok's are the form team entering the 2019 Rugby World Cup. The team hasn't tasted defeat this year. A 16-16 draw against New Zealand in Wellington proved that the two-time World Cup winners are strong contenders for this year's competition.
Wales
Wales
The Grand Slam winners have lost at the hands of both England and Ireland (twice) during warm-up games for the 2019 Rugby Union World Cup. Wales did grind out a low-scoring win against England in a reverse fixture in Cardiff, but odds of 9/1 suggest they aren't expected to win.
Australia
Australia
The Wallabies were crushed 36-0 by the All Blacks in Auckland back in August after recording an emphatic 47-26 victory over their rivals in Perth just one week before. Odds of 14/1 reflect just how inconsistent Australia can be. On their day, they can beat anyone.
Scotland
Scotland
Our experts believe Scotland could face a battle to join Ireland in progressing from Pool A. Outright betting odds of 50/1 suggest the Scot's haven't got much chance of winning, but they have recorded three victories on the bounce after a dismal 32-3 loss against France.
Rugby World Cup Results and History
Contested every four years, the Rugby World Cup was first held in 1987. While the origins of rugby union have been disputed, there is no doubt that the sport can be traced back to the 19th century.
Many people believe that a pupil named William Webb Ellis picked up a football and ran with it during a match at Rugby School, England, in 1823. While the story is considered fiction by many doubters, the Rugby World Cup trophy was named after him.
| Year | Host(s) | Winners | Runners-up | Score |
| --- | --- | --- | --- | --- |
| 1987 | New Zealand, Australia | New Zealand | France | 29-9 |
| 1991 | England, Wales, France, Ireland, Scotland | Australia | England | 12-6 |
| 1995 | South Africa | South Africa | England | 15-12 (aet) |
| 1999 | Wales | Australia | France | 35-12 |
| 2003 | Australia | England | Australia | 20-17 (aet) |
| 2007 | France | South Africa | England | 15-6 |
| 2011 | New Zealand | New Zealand | France | 8-7 |
| 2015 | England | New Zealand | Australia | 34-17 |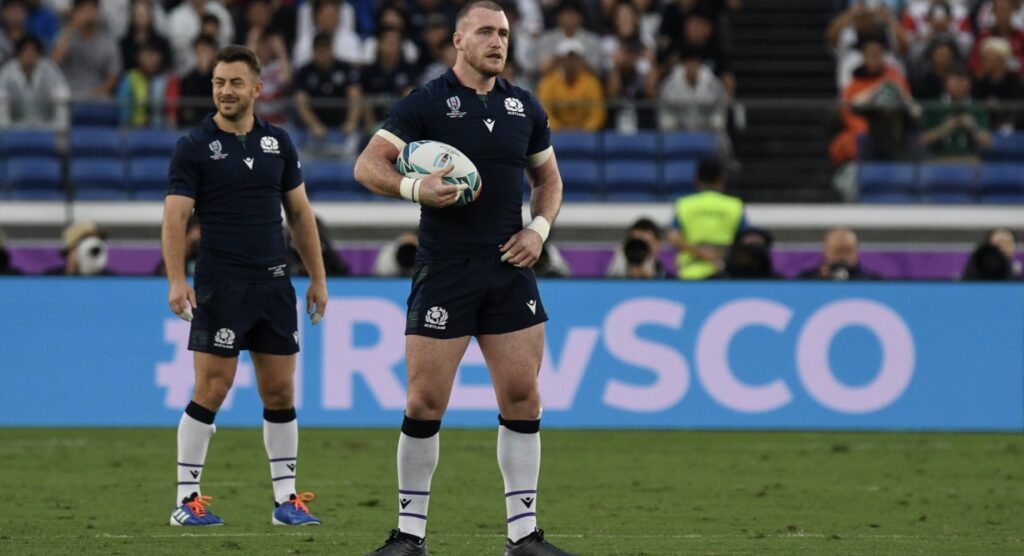 Rugby World Cup Statistics
Now you know a little more about the history of the Rugby World Cup, you might be interested in some statistics. As you can see from the table above, New Zealand have gotten their hands on the Web Ellis Cup on three occasions. France have been the 'nearly men' of the competition to date having tasted defeat in the final a record three times.
Three men have scored eight tries in a single Rugby World Cup. They are the late New Zealand legend Jonah Lomu, South Africa's now retired winger Bryan Habana, and New Zealand's Julian Savea, who matched the record in the 2015 Rugby World Cup.
Another New Zealander tops the tree when it comes to most points scored in a Rugby World Cup tournament. Grant Fox, who played in the fly-half position, racked up an incredible 126 points in the 1987 event. He is followed on the list by Jonny Wilkinson, who scored a total of 113 points as he led England to victory at the 2003 Rugby World Cup in Australia.
How to Bet on Rugby
It couldn't be easier to bet on rugby union. World Cup betting odds are offered by all major bookmakers, most of whom will welcome you to their website or app with a free bet offer.
As you can probably tell from reading our Rugby World Cup betting guide, bookmakers offer several markets for this event. Outright winner is the primary market, which simply requires you to select the team that you think will be crowned champions.
You'll have a long list of deposit options to choose from when you join one of our recommended bookmakers. Once your account has been funded, you can place a bet on any market you like.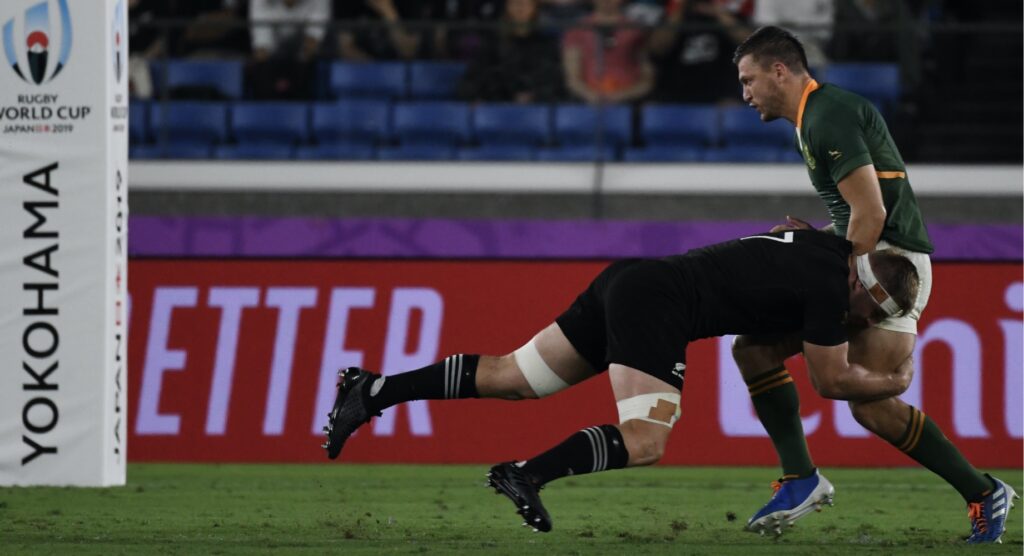 Rugby World Cup 2019 Tickets and Packages
Interested in attending games at the Rugby World Cup 2019? Packages are available from authorised sub-agents across the globe. Gullivers Sports Travel is one of the UK's leading sport tour operators. The company's supporter packages have proven so popular that many of them are now sold out.
There are still packages remaining for the knockout stages and finals, which includes international flights. These packages don't come cheap at a minimum price of £4,295 per person, but that could prove a small price to pay to experience Asian culture and witness your team claim victory.
Rugby Glossary
New to watching rugby? Don't worry, we've got your back. Here are a few common rugby terms that you should familiarise yourself with before the action gets underway.
Try – Worth five points, a try is scored when a player grounds the ball with downward pressure in the opposition's in-goal area.
Lineout – At least two players from both teams line up against each other. The hooker of the team in possession then throws the ball straight down the middle in the hope that one of his players will jump and grab the ball.
Offside – A player is ruled to be offside when they are found to have gained an advantage from being in front of the ball or relevant offside line.
Knock-on – The referee will call a knock-on when the player in possession loses the ball forward.
Scrum – Eight forwards from each team bind together and push against each other while the scrum-half from the team awarded possession feeds the ball into the centre.
Maul – The referee will call a maul when a player in possession of the ball has been held up by both an opposing player and a player from his own team.
Rugby World Cup Betting FAQs
How can I bet on the Rugby World Cup?
Simply create an account at an online bookmaker, then in most cases you will receive a free bet to place on whichever Rugby World Cup market you'd like.
Which team are favourites for the Rugby World Cup?
New Zealand enter the tournament as very strong favourites at 11/8. England (4/1) and South Africa (9/2) are the next two teams with the shortest odds in the Rugby World Cup 2019 outright market.
What is the Rugby World Cup TV schedule?
Japan take on Russia in the first match of the 2019 Rugby World Cup on Friday 20th September. Like all the other games due to be played, it will be broadcast on terrestrial television around the world. In the UK, ITV has exclusive coverage of the whole tournament
What are the odds for England to win the Rugby World Cup?
At 4/1, England are second favourites to win the 2019 World Cup. Bet on them after you have signed up at a new bookmaker and you should be able to use your welcome bonus.