It was the week that amateur snooker player James Cahill shocked the world of snooker. His 10-8 elimination of five-time World Champion Ronnie O'Sullivan was the biggest upset in the event this century.
We take a look back at four of the greatest shocks in sport. Not necessarily the longest odds, but four big occasions that stunned everyone who followed these sports. Shocks that in some cases made front page news and became the main story on TV around the world.
Sporting Shock Number One – Naomi Osaka beats Serena Williams – US Open Tennis 2018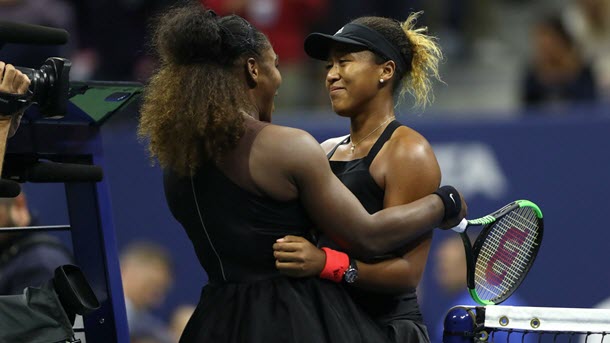 This wasn't a big shock on the odds. Serena was favourite but at 1.20Bet €100 to win €1201/5Bet £100 to win £120-500Bet $100 to win $1200.20Bet HK$100 to win HK$120-5.00Bet Rp100 to win Rp1200.2000Bet RM100 to win RM120 was not an overwhelming favourite. People who followed tennis closely knew she had a tricky match in store and that Osaka at 4.00Bet €100 to win €4003/1Bet £100 to win £400+300Bet $100 to win $4003.00Bet HK$100 to win HK$4003.00Bet Rp100 to win Rp400-0.3333Bet RM100 to win RM400 was capable of the win.
What no-one suspected was that the match would descend into a huge controversy. It would make headlines around the world and arguably sully the legacy of Serena Williams.
It was supposed to be so different. It was meant to be a happy story with Serena just back playing after taking twelve months out of the game to have her first child. With 23 Grand Slam titles to her name, she was just one short of the record of Margaret Court. What better place to equal that record than in front of home support in New York?
Williams made steady progress to the final dropping just one set, and it seemed to be her destiny to win the title. That her opponent was Naomi Osaka only added to the expectation. The young Japanese player was playing in her first Grand Slam final and was relatively lowly ranked as World Number 17.
It went wrong from the start as Osaka breezed through the first set 6-2.
The second set became a mess which still divides opinion within the tennis world. Firstly, Serena received a warning for receiving signals from her coach, which is not allowed in tennis. A few points later she received a second warning for racquet abuse. She then berated the umpire at the next break, calling him 'a liar' and 'a thief'. She received a third warning for this which resulted in the loss of a game. The tournament referee was called, there were allegations of sexism, and boos rang around the Arthur Ashe stadium.
This whole match split people down the middle. Many think Serena was totally in the wrong. Others believe she was the victim of over-officious umpiring that doesn't get applied in the Men's game.
Have a look to see which side of the debate that you come down on.
The Aftermath
Within tennis, opinion is still split between those who support Serena and those who don't. She remains on 23 Grand Slams.
Osaka was visibly upset during the trophy presentation as the crowd continued to boo. She won the 2019 Australian Open for her second Grand Slam title.
Williams is 6.00Bet €100 to win €6005/1Bet £100 to win £600+500Bet $100 to win $6005.00Bet HK$100 to win HK$6005.00Bet Rp100 to win Rp600-0.2000Bet RM100 to win RM600 favourite for the US Open this year. Osaka is second favourite at 9.00Bet €100 to win €9008/1Bet £100 to win £900+800Bet $100 to win $9008.00Bet HK$100 to win HK$9008.00Bet Rp100 to win Rp900-0.1250Bet RM100 to win RM900. Wouldn't it be great if they meet in the final again?
Get the best odds in Sports with our selected bookmakers below.
Sporting Shock Number Two – Tony Knowles beats Steve Davis 10-1 – 1982 World Snooker Championship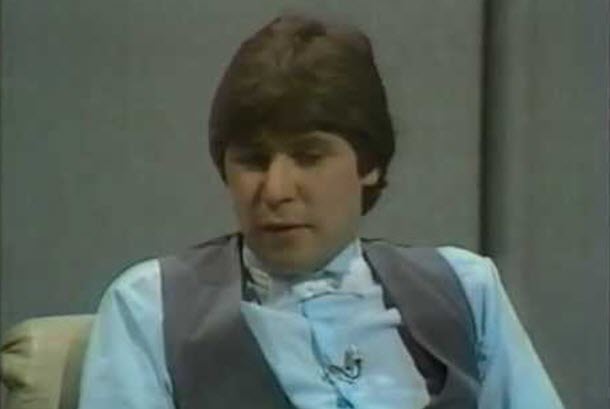 Steve Davis would be beaten in more famous snooker matches, such as the 1985 final frame decider against Dennis Taylor. But this defeat against Tony Knowles was perhaps the strangest of his long career.
He had burst onto the scene in 1981, destroying all the top players and bringing snooker to a new level. He was Masters Champions, UK Champion and defending World Champion. Such was his dominance that he went off 1.80Bet €100 to win €1804/5Bet £100 to win £180-125Bet $100 to win $1800.80Bet HK$100 to win HK$180-1.25Bet Rp100 to win Rp1800.8000Bet RM100 to win RM180 favourite in a 32 runner field. General opinion was that he would cruise to the final, and perhaps Terry Griffiths would give him a game there.
Tony Knowles was a complete unknown, and their first-round game was expected to be a gentle opener for the Nugget. Even when Knowles won the first four frames no-one really believed that the upset was on. Davis won the first frame after the mid-session interval, but the expected fightback never materialised and Knowles ran out the 10-1 winner.
Snooker was massive at the time and the defeat of Davis became headline news. In just 24 hours the young Bolton player was transformed from a nobody into the lead story on the Sunday newspapers and the BBC news.
The Aftermath
This was little more than a blip in the Steve Davis story. He went on to claim five more World Titles in the 1980s and a string of other top events.
Tony Knowles had a decent career with two ranking event wins, but he over-enjoyed the playboy lifestyle and probably could have achieved more. His utterly inexplicable destruction of Steve Davis is what most snooker fans will associate him with.
As for Ronnie O'Sullivan, he'll return to the Crucible next year as 5.00Bet €100 to win €5004/1Bet £100 to win £500+400Bet $100 to win $5004.00Bet HK$100 to win HK$5004.00Bet Rp100 to win Rp500-0.2500Bet RM100 to win RM500 favourite. Will there be another James Cahill waiting to cause a Great Sporting Upset?
Sporting Shock Number Three – James Buster Douglas beats Iron Mike Tyson – Tokyo February 1990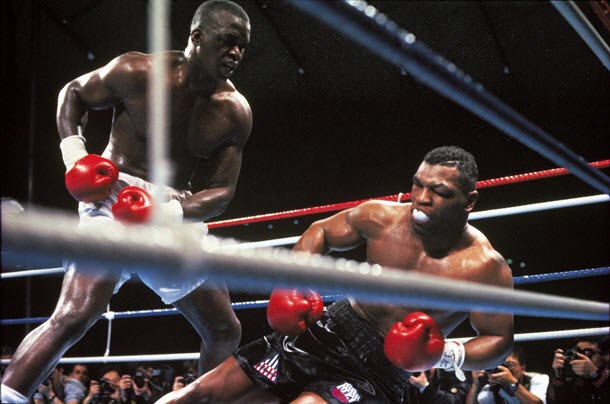 Perhaps the number one of all sporting upsets.
Tyson came into the contest with a 37-0 record, 33 by stoppage. He was largely considered unbeatable and had recorded a series of early knockout victories against the best fighters in the heavyweight division. Frank Bruno, Larry Holmes and Michael Spinks had all been dispatched with ease. And all this was at the young age of 23, so he was still just a pup in boxing terms. The top boxing writers talked in terms of Iron Mike potentially running up a string of 70 or 80 wins, he was that far ahead of the field.
The one monster fight on the horizon was a potential bout against Evander Holyfield, the number one ranked contender. This trip to Japan to take on the number seven contender James Buster Douglas was little more than an easy money grab for all concerned.
Little did the world know of poor preparation, over-confidence, fitness issues and long nights of partying in Tokyo. His personal life was a catastrophe at this stage, and soon his ring-life was going to go down the same path.
James Buster Douglas was supposed to be little more than a sacrificial lamb. Someone who would stay on his feet for a respectable few rounds and entertain the crowd. And then everyone gets a nice payday. He was a capable fighter but already had four defeats against his name. He had his own pre-fight turmoil, with a marriage breakup and the death of his mother weeks before the fight.
He was famously chalked up at big odds, with '42 to 1′ becoming the accepted price although there are some doubts about this. In truth, it wasn't a big betting heat for obvious reasons.
It became clear in the early stages of the fight that the script had gone wrong. JBD didn't roll over easily and Tyson quickly ran out of ideas. By the end of the fifth round the underdog was getting his punches through and Tyson's left eye had begun to swell. Incredibly his over-confident corner hadn't seen the need to bring an icepack and used tap water in a latex glove to try to reduce the swelling.
Tyson did knock Douglas down in the eighth round, but the underdog received a generous long count. Tyson tried in vain to find a knockout punch, but increasingly exhausted he was knocked down himself for the first time in his career in the tenth round. He bravely tried to beat the count but failed. The iconic picture of him flailing on the canvas with his mouth-guard half-in/out became the lead on newspapers around the globe.
The Aftermath
Tyson never really recovered his aura. His personal life became increasingly chaotic, ending in jail time. He returned to the ring, won world title fights but disgraced himself in an ear-biting incident with Evander Holyfield. He fought on until his late thirties, but by the end was being beaten by journeymen fighters.
An unfit and unprepared Buster Douglas was beaten in his first defence against Evander Holyfield. In truth, he took the big pay-day ($24 million apparently) and enjoyed himself, an admirable approach I believe.
Heavyweight boxing has struggled for popularity in the last 25 years, with some uninspiring champions. Defending champion Anthony Joshua 1.04Bet €100 to win €1041/25Bet £100 to win £104-2500Bet $100 to win $1040.04Bet HK$100 to win HK$104-25.00Bet Rp100 to win Rp1040.0400Bet RM100 to win RM104 and Andy Ruiz 12.00Bet €100 to win €120011/1Bet £100 to win £1200+1100Bet $100 to win $120011.00Bet HK$100 to win HK$120011.00Bet Rp100 to win Rp1200-0.0909Bet RM100 to win RM1200 will do battle for the crown in June. Maybe Ruiz can create another Sporting Miracle?
Sporting Shock Number Four – Wimbledon beat Liverpool – FA Cup Final 1988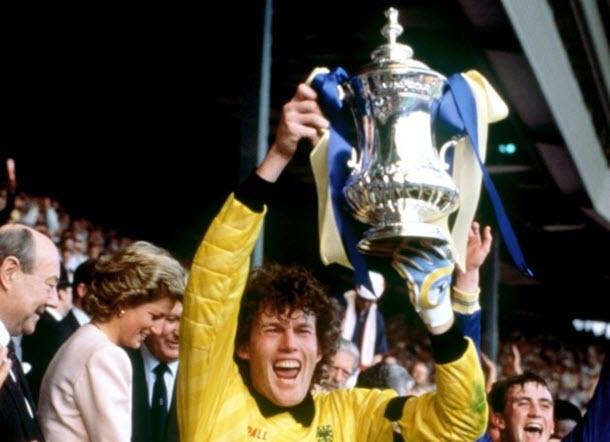 "The crazy gang have beaten the culture club." John Motson.
The FA Cup has always had great underdog stories. However, they tend to be on mud-bath pitches in the early weeks of February like this famous Ronnie Radford goal.
By the time the final comes around in May the best team will usually win on the pristine grass of Wembley.
A similar outcome was expected in 1988. Liverpool were league champions, easily winning the title by nine points. They had cruised to the FA Cup Final despite a difficult draw which had seen them win away at Everton and Manchester City.
Wimbledon had finished a respectable seventh in the league but that was 30 points behind Liverpool. They had been playing non-league football ten years earlier and were still a small-town club.
The game was a huge contrast of styles. Liverpool played a possession based passing game whilst Wimbledon were the Crazy Gang, with a high octane aggressive style of play. They had huge team spirit and fighting qualities, but no-one expected that to be enough against Liverpool.
On the day they were written off as 17.00Bet €100 to win €170016/1Bet £100 to win £1700+1600Bet $100 to win $170016.00Bet HK$100 to win HK$170016.00Bet Rp100 to win Rp1700-0.0625Bet RM100 to win RM1700 no-hopers with Liverpool 1.12Bet €100 to win €1123/25Bet £100 to win £112-833Bet $100 to win $1120.12Bet HK$100 to win HK$112-8.33Bet Rp100 to win Rp1120.1200Bet RM100 to win RM112 and the draw at 7.00Bet €100 to win €7006/1Bet £100 to win £700+600Bet $100 to win $7006.00Bet HK$100 to win HK$7006.00Bet Rp100 to win Rp700-0.1667Bet RM100 to win RM700. Football will always have the capacity to surprise us though. 90 minutes later they had completed the greatest upset in FA Cup finals.
Liverpool fans will still have nightmares about this game 31 years on. A poor goal conceded against the run of play. A missed penalty. Bad refereeing decisions. Heroic defending in the face of an onslaught. But truthfully, they never did enough to win.
The Aftermath
The Wimbledon success story continued for another few seasons before they tumbled down the divisions.
Liverpool have had continued success in the top tier without ever hitting the heights of the 1980s. Maybe this day was the first sign of the decline?
What do you think of our selections? What would be on your list of Greatest Sporting Upsets Ever?
Iron Mike Tyson
James Buster Douglas
liverpool
Naomi Osaka
Serena Williams
Steve Davis
Tony Knowles
US Open Tennis
Wimbledon
World Snooker Championship