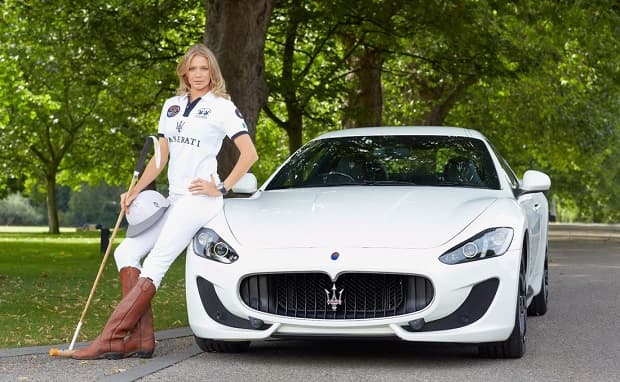 Jeremy Clarkson's dramatic exit from Top Gear has been well publicized, and spawned thousands of column inches. The iconic car show has been off our screens for a few weeks now, and since the BBC announced that they weren't going to renew Clarkson's contract, speculation has been rife about who will succeed him.
The saga all started when Clarkson was suspended from his job, with three episodes of the show still to air, over a physical altercation with a member of the Top Gear staff. An internal inquiry ensued and after several days of deliberation the BBC Director-General, Tony Hall, issued a statement confirming that the BBC would not be renewing the controversial presenter's contract, which was due to expire at the end of this series anyway.
The decision prompted a raft of rumours and guesswork on social media as to who will be his replacement, whether James May and Richard Hammond will continue without him, or whether this is the end of Top Gear as we know it. The BBC statement certainly seems to confirm that the show will go on in some guise, saying, "The BBC must now look to renew Top Gear for 2016." The bookies have not been slow to price up the market for the new presenter, and some are also offering odds on what Clarkson will do next. Let's look at the main market leaders for the job:
Who will take over?
Whoever takes up the challenge will have big boots to fill, and it's a tough decision for the BBC Top Brass to make. The show has been running since the late 70's, and Clarkson joined as presenter in 1988. The show has been aired in it's current format since 2002 and in that time has built up a worldwide audience. A large online petition received thousands of signatures to reinstate Clarkson, and it's clear plenty of viewers will not be immediately receptive to a new era. One National newspaper has already brought up the suggestion of a female presenter to make the show more 'gender neutral', and whatever the BBC decide, the chances are it will draw criticism from somewhere.
Both James May and Richard Hammond have hinted that they are unlikely to continue without their co-presenter, with Hammond tweeting "Gutted at such a sad end to an era". May released a statement on a similar note, saying "The three of us…it works as a package…so that will require a lot of careful thought".
Dermot O'Leary –3/1 with Ladbrokes
Dermot O'Leary has been suggested in various quarters as the new host, not least because of his recent decision to quit the X Factor after eight years. The bookmakers don't seem to be able to agree on the prices with some as short as 6/4 on O'Leary, but Ladbrokes are the standout price. How much of the rumour is down to the timing of the two events is up for debate, but O'Leary would certainly be the kind of uncontroversial host the BBC might go for after Clarkson's antics.
Jodie Kidd – 4/1 with Bet365
Jodie Kidd might be where the smart money is though, and she could tick all the right boxes for the execs making the decisions behind the scenes. A female presenter would open the show up to a female audience, and she definitely knows her stuff about cars. She holds the record as the fastest celebrity lap in a resonably-priced car, and drives a Maserati. She might even appease the male-dominated demographic in the audience as well.
Chris Evans – 13/2 with Bet365
Evans effectively ruled himself out of the running on his Radio Two show when he declared that the rumours were "utter nonsense", and he's short enough in the betting considering that rebuke. He is a confirmed car lover though, and an excellent presenter who is already contracted to the BBC. It's always possible that producers might be able to change his mind.
Guy Martin – 13/2 with Bet365
Motorbike racer and TV presenter Guy Martin is another name in the frame and he didn't completely quash the rumours when he said, "I don't want to try and be the man who replaced Jeremy Clarkson, but never say never."
Vicky Butler-Henderson – 18/1 with Bet365
Vicky-Butler Henderson is a racing driver and TV presenter who worked on Top Gear for four years from 1997 to 2001, before moving to Channel Five to present Fifth Gear. She's got the knowledge and experience and represents a decent outside shot, although producers may want someone new rather than someone who was associated with the show before.
Russell Brand – 66/1 with Ladbrokes
Russel Brand threw his name into the hat (sort of) with a brilliant spoof video where he reveals himself as the new presenter of Top Gear as a ridiculously camp character. If you like a long shot, he's available at 66/1 but realistically there's probably more chance of the BBC re-employing Clarkson than opting for the Essex funnyman. Our advice is to watch the video for a laugh but steer well clear of backing him!
What about Clarkson?
Betfair have also drawn up a market for what Clarkson's next job will be, and we've selected a few (of the many) positions that they have him down for.
Sky Sports Formula One Pundit – 5/2 with Betfair
First up it's a Sky Sports One Formula One pundit. He's clearly knowledgeable about the sport and the cars, and could bring a bit of life to the commentary and analysis, so this is a definite contender.
Britain's Got Talent Judge – 4/1 with Betfair
He'd be absolutely ideal as a Britain's got talent judge, although they may have to move the show to after the 9 o'clock watershed. He would certainly give the contestants a true opinion and let's face it, Clarkson on Britain's Got Talent would be compulsive viewing!
Driving Instructor – 18/1 with Betfair
Finally, if you like a 'mad bet', how about Clarkson to begin a new life as a driving instructor?! The thought is a wonderfully funny thing, but if we were betting, we'd want a few more zeros on the end of those odds!
Tips Summary
Next presenter of Top Gear
Jodie Kidd – 4/1 with Bet365
BBC
james may
jeremy clarkson
jodie kidd
richard hammond
top gear