England bounced back from their defeat in the opening one-day international of the series against New Zealand, securing a six-wicket victory at Mount Maunganui.
The Three Lions put the home side on the back foot with a fine bowling performance. Chris Woakes made early inroads to dismiss Colin Munro and Mark Chapman – deputising for the injured Kane Williamson.
Impressive fielding from David Willey prevented Ross Taylor taking centre stage once again. Spinners Moeen Ali and Adil Rashid then put on the clamps in the middle overs to force further mistakes from the Kiwis.
England notched four run outs during the innings, although a late surge from Mitchell Santer, scoring his maiden ODI half-century, allowed New Zealand to post a half- decent total of 223.
Although Trent Boult removed Jason Roy and Joe Root early in the innings, Eoin Morgan and Ben Stokes scored fifties to guide England to a comfortable victory. Jos Buttler blasted 36 off just 20 deliveries, including three sixes, to end the match with 73 balls to spare.
The Three Lions ended New Zealand's run of nine-straight ODI victories and will now have their sights set on taking command of the series.
New Zealand's Top Batsman
Williamson was ruled out just before the second ODI due to a hamstring injury. The New Zealand skipper is the key cog of the team and his absence played a role in the defeat. However, the Kiwis had to look at the long term and his availability for the Test matches later this month. Chapman came into the fold at number three in the order and failed to fire, scoring just a single. Taylor did not take to the field for England's innings, putting his place in the side in jeopardy for the third ODI.
This places further pressure on Guptill at the top of the order as Munro continues to struggle. Guptill scored a half-century, although he lacked the fluency he usually displays at the crease. The 31-year-old's fifty came off 84 deliveries and he did not make another run before he was dismissed.
Should Taylor and Williamson fail to recover in time it places further importance on Guptill. The opener has an average of 57 at the Westpac Stadium. However, that statistic is inflated by his brilliant unbeaten knock of 237 made against the West Indies in the quarter-finals of the 2015 World Cup. New Zealand need a special effort from Guptill in Wellington therefore back him at odds of 4.00Bet €100 to win €4003/1Bet £100 to win £400+300Bet $100 to win $4003.00Bet HK$100 to win HK$4003.00Bet Rp100 to win Rp400-0.3333Bet RM100 to win RM400 with 888Sport.
England's Top Batsman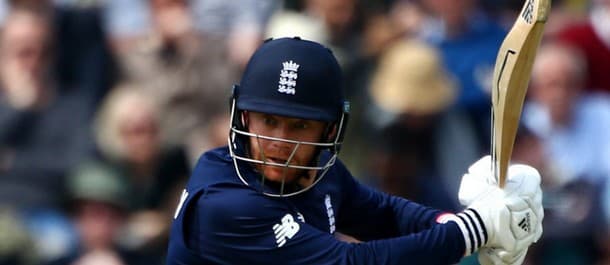 Morgan returned to form at Mount Maunganui with a fine innings to guide his side to victory. England could have been in trouble after losing Roy and Root early on, while Jonny Bairstow was out with the tourists still a significant way from the winning total. However, the Three Lions' skipper combined with Stokes in a partnership of 88 to put their side on the brink of victory. Both players needed the knocks with pressure on them for differing reasons.
Buttler continued to display his quality at the end of the innings with a brisk 36 to end the contest with speed. There are few players in the ranks not firing at the moment, which is why Alex Hales cannot force his way back into contention.
Bairstow threatened to get going before he was dismissed by Lockie Ferguson. The Yorkshireman looked short of rhythm in the opener, but was working his way back into form before being caught. He will be desperate to find his form in the middle before the Test series and ensure that he keeps Hales on the sidelines. Back him to top score for England at odds of 4.50Bet €100 to win €4507/2Bet £100 to win £450+350Bet $100 to win $4503.50Bet HK$100 to win HK$4503.50Bet Rp100 to win Rp450-0.2857Bet RM100 to win RM450 with BetVictor.
New Zealand's Top Bowler
Other than Boult, New Zealand were unable to provide the pressure from their bowling unit to trouble England in their chase. The left-armer was on form to remove Roy and Root in the early stages of the innings, exposing the middle order.
However, there was a lack of support from the rest of the team, allowing the Three Lions to ease over the line. Tim Southee was impressive in the opening match of the series. The 29-year-old was expensive in Mount Maunganui, being dispatched for 55 runs in his seven overs. New Zealand do not have a lot of depth in their pace bowling ranks behind Boult and Southee. Therefore they cannot afford to have one of their senior seamers being dispatched with such ease around the ground.
Santner has impressed with the bat and the Kiwis may need him to take a central role with the ball. He went wicketless last time out, but he has a decent record at Wellington, averaging 23 in his two matches at the venue. Back him to lead the wicket column at odds of 4.75Bet €100 to win €47515/4Bet £100 to win £475+375Bet $100 to win $4753.75Bet HK$100 to win HK$4753.75Bet Rp100 to win Rp475-0.2667Bet RM100 to win RM475 with 888Sport.
England's Top Bowler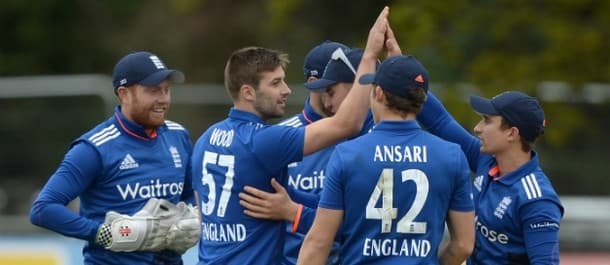 Woakes, Stokes and Ali were the leading figures in England's bowling unit to limit New Zealand to 223. However, they were aided by an excellent effort in the field, with four run outs. The Three Lions have a good balance with Stokes back in the fold, providing relief on an additional need from overs from a seamer.
Tom Curran had a disappointing match, conceding 53 from his nine overs and could be ousted in favour of Mark Wood. England have missed the additional pace of the Durham man. His firepower may have ended the New Zealand's innings sooner, with the hosts being allowed to clamber over the 200-run mark after being reduced to 165-8.
Wood has been battling with a troublesome ankle injury, but should be fit to complete the rest of the series. England will be looking at him to provide the extra potency needed to blow away the Kiwis to take command in Wellington. At 5.00Bet €100 to win €5004/1Bet £100 to win £500+400Bet $100 to win $5004.00Bet HK$100 to win HK$5004.00Bet Rp100 to win Rp500-0.2500Bet RM100 to win RM500 with BetVictor has good value to lead the wicket column.
Winner
England looked more assured in the second match of the series. New Zealand were scrambling without the presence of Williamson and could now be without the services of Taylor. Their depth was exposed in their bowling ranks, while it could be a similar case with their batting line-up. The Three Lions will be smelling blood in the water and will be eyeing a strong performance at the Westpac Stadium, with odds of 1.65Bet €100 to win €16513/20Bet £100 to win £165-154Bet $100 to win $1650.65Bet HK$100 to win HK$165-1.54Bet Rp100 to win Rp1650.6500Bet RM100 to win RM165 with BetVictor.
Tips Summary
England To Beat New Zealand 3rd ODI
Saturday 3rd March 2018 14:00 NZDT (1:00 GMT)
Odds: 1.65Bet €100 to win €16513/20Bet £100 to win £165-154Bet $100 to win $1650.65Bet HK$100 to win HK$165-1.54Bet Rp100 to win Rp1650.6500Bet RM100 to win RM165
Martin Guptill To Be New Zealand's Top Batsman
Saturday 3rd March 2018 14:00 NZDT (1:00 GMT)
Odds: 4.00Bet €100 to win €4003/1Bet £100 to win £400+300Bet $100 to win $4003.00Bet HK$100 to win HK$4003.00Bet Rp100 to win Rp400-0.3333Bet RM100 to win RM400
Mitchell Santner To Be New Zealand's Top Bowler
Saturday 3rd March 2018 14:00 NZDT (1:00 GMT)
Odds: 4.75Bet €100 to win €47515/4Bet £100 to win £475+375Bet $100 to win $4753.75Bet HK$100 to win HK$4753.75Bet Rp100 to win Rp475-0.2667Bet RM100 to win RM475
Jonny Bairstow To Be England's Top Batsman
Saturday 3rd March 2018 14:00 NZDT (1:00 GMT)
Odds: 4.50Bet €100 to win €4507/2Bet £100 to win £450+350Bet $100 to win $4503.50Bet HK$100 to win HK$4503.50Bet Rp100 to win Rp450-0.2857Bet RM100 to win RM450
Mark Wood To Be England's Top Bowler
Saturday 3rd March 2018 14:00 NZDT (1:00 GMT)
Odds: 5.00Bet €100 to win €5004/1Bet £100 to win £500+400Bet $100 to win $5004.00Bet HK$100 to win HK$5004.00Bet Rp100 to win Rp500-0.2500Bet RM100 to win RM500
cricket
England
Eoin Morgan
Kane Williamson
new zealand