England and India have faced off in the limited-overs formats this summer, but will now begin their five-match Test series at Edgbaston.
The tourists earned first blood by defeating the Three Lions in the T20 series before Eoin Morgan and company struck back in the ODIs, winning the decider at Headingley.
After a slow start to the summer, Joe Root found his form with two brilliant hundreds to turn the series in England's favour. He will be desperate to carry that level into the Test matches where he will go head-to-head with Virat Kohli.
The Three Lions have struggled for form in the longest format of the game. They could only manage a series draw against Pakistan earlier in the summer, while their winter tours ended without recording a single Test victory against Australia and New Zealand.
The announcement of their squad was met with criticism. Adil Rashid's inclusion despite the fact he turned his back on the first-class cricket was a controversial call. Dominic Bess and Jack Leach were left out in the cold, putting new head selector Ed Smith under the spotlight.
India have lost comfortably on their last two visits to England in the Test match arena. As a result, Kohli and his team have a challenge ahead of them to win the series.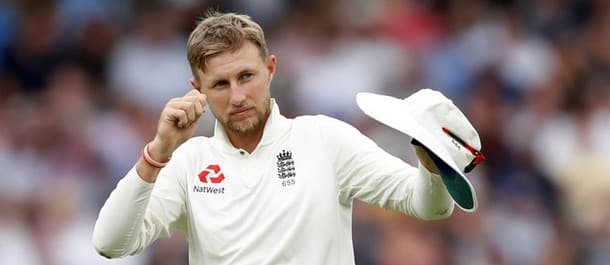 England's Top Batsman
Root had a poor start to the season in response to his underwhelming winter. The 27-year-old has gone 19 innings with a Test match hundred since he scored 136 against the West Indies last year. Frustration and the weight of expectations got the better of him in Australia, while the moving ball bested him against New Zealand. Even Pakistan's seamers were able to stifle Root's performances at the crease, despite him making a half-century in the second innings of his side's defeat at Lord's. However, he seemed to find his rhythm in the one-day matches against India after finding himself strapped for time in the middle against Australia.
Root needs to lead the charge against India to win his duel against Kohli. He lost the encounters against Steve Smith and Kane Williamson as his opposite numbers were able to thrive under the pressure. The Yorkshireman will be batting at number three, although he has been reticent to fulfil the duties in the past. He averaged 68.34 against India, scoring three hundreds and eight fifties. Root will be desperate to get his side off to a winning start to the final stretch of the summer. Back him at odds of 4.00Bet €100 to win €4003/1Bet £100 to win £400+300Bet $100 to win $4003.00Bet HK$100 to win HK$4003.00Bet Rp100 to win Rp400-0.3333Bet RM100 to win RM400 with Betway to lead the run column for his team.
India's Top Batsman
Kohli was not able to find his peak form during the limited-overs matches. He notched a couple of fifties, but the century eluded him, especially in the ODI decider at Headingley. The 29-year-old could not play the innings that Root managed to guide his team to the victory. Kohli has improved dramatically in the longest format of the game since his last visit to England. He average 53.40, with 21 hundreds and 16 fifties to his name. His conversion rate is outstanding and is a significant difference between him and Root.
However, Kohli did have a torrid time on his last tour. In 10 innings he scored only 134 runs with a top score of 39. The moving ball orchestrated by James Anderson, Stuart Broad and Chris Jordan left the batsman in all sorts of trouble outside of his off-stump. Therefore Kohli has a massive point to prove in the middle to show that he can master swinging and seaming conditions. England will put his skills to the test and it should be an enthralling battle for the 29-year-old to set the tone. Back him to lead the run column at odds of 3.75Bet €100 to win €37511/4Bet £100 to win £375+275Bet $100 to win $3752.75Bet HK$100 to win HK$3752.75Bet Rp100 to win Rp375-0.3636Bet RM100 to win RM375 with BetVictor.
England's Top Bowler
Even at the age of 36 England will be looking to Anderson to lead their charge. Anderson is 23 wickets behind Glenn McGrath's all-time record for a pace bowler. A good series against India will see the Lancastrian surpass the Australian great. In England, Anderson has been sensational over the last decade.
Since the start of his career in 2003, he has taken 344 wickets in his 78 matches at an average of 24.15. No team have felt the sting more than India and their potent batting line-up. Sachin Tendulkar had a horrendous time against Anderson, while Kohli did not fare a great deal better in their contest in 2014.
Anderson took 25 wickets in the series four years ago at an average of 20.60. His mastery of the red ball has put touring teams in a bind from the off and it will be no surprise to see him leading the way at Edgbaston where his record is nothing short of outstanding. Therefore back Anderson to be top of the wicket column at odds of 3.30Bet €100 to win €33023/10Bet £100 to win £330+230Bet $100 to win $3302.30Bet HK$100 to win HK$3302.30Bet Rp100 to win Rp330-0.4348Bet RM100 to win RM330 with 888Sport.
India's Top Bowler
England were troubled by the left-arm leg-spin of Kuldeep Yadav in the limited-overs matches, playing a vital role in India's triumph in the T20s. There are not many left-arm leg-spinners in world cricket that can deliver the ball with accuracy, turn and dip. Root was particularly troubled by his deliveries before finally getting to grips with his action. The challenge for Yadav moving forward is to adapt his game to the longer format. The 23-year-old has only played two Test matches, taking nine wickets, including four against Australia on his debut at Dharamsala in March 2017.
Yadav displayed the ability to adapt to English conditions, although he was aided by the dry summer. The country has been exposed to wetter weather over the past week, therefore some of those dry pitches will not be as favourable. Yadav can continue to make a mark for himself in the opener and put some psychological doubts back in the minds of the England batsmen for the rest of the series. Back him at odds of 3.75Bet €100 to win €37511/4Bet £100 to win £375+275Bet $100 to win $3752.75Bet HK$100 to win HK$3752.75Bet Rp100 to win Rp375-0.3636Bet RM100 to win RM375 with BetVictor.
Match Verdict
England have an excellent record at Edgbaston, with their last loss at the ground coming in 2008 at the hands of South Africa. The Three Lions crushed India on their visit to Birmingham for a Test match in 2011, triumphing by an innings and 242 runs. Expect England to continue their good form at the venue at odds of 2.05Bet €100 to win €20521/20Bet £100 to win £205+105Bet $100 to win $2051.05Bet HK$100 to win HK$2051.05Bet Rp100 to win Rp205-0.9524Bet RM100 to win RM205 with 888Sport.
Tips Summary
Joe Root To Be England's Top Batsman
Wednesday 1st August – Sunday 5th August 2018
Odds: 4.00Bet €100 to win €4003/1Bet £100 to win £400+300Bet $100 to win $4003.00Bet HK$100 to win HK$4003.00Bet Rp100 to win Rp400-0.3333Bet RM100 to win RM400
Virat Kohli To Be India's Top Batsman
Wednesday 1st August – Sunday 5th August 2018
Odds: 3.75Bet €100 to win €37511/4Bet £100 to win £375+275Bet $100 to win $3752.75Bet HK$100 to win HK$3752.75Bet Rp100 to win Rp375-0.3636Bet RM100 to win RM375
James Anderson To Be England's Top Bowler
Wednesday 1st August – Sunday 5th August 2018
Odds: 3.30Bet €100 to win €33023/10Bet £100 to win £330+230Bet $100 to win $3302.30Bet HK$100 to win HK$3302.30Bet Rp100 to win Rp330-0.4348Bet RM100 to win RM330
Kuldeep Yadav To Be India's Top Bowler
Wednesday 1st August – Sunday 5th August 2018
Odds: 3.75Bet €100 to win €37511/4Bet £100 to win £375+275Bet $100 to win $3752.75Bet HK$100 to win HK$3752.75Bet Rp100 to win Rp375-0.3636Bet RM100 to win RM375
England To Beat India 1st Test
Wednesday 1st August – Sunday 5th August 2018
Odds: 2.05Bet €100 to win €20521/20Bet £100 to win £205+105Bet $100 to win $2051.05Bet HK$100 to win HK$2051.05Bet Rp100 to win Rp205-0.9524Bet RM100 to win RM205
cricket
England
india
Joe Root
Virat Kohli