New Zealand and England will face off in the first match of their ODI series in Hamilton, with Ben Stokes expected to return to the fold.
Stokes missed the Ashes and ODI series against Australia, while he also was not present for the Tri-Series in New Zealand due to an off-the-field incident.
However, the 26-year-old will hand a massive boost to Eoin Morgan's men by returning to action, although they defeated Australia without him in the 50-over format.
Joe Root will also return to the fold after missing the Tri-Series. The Three Lions opted to rest Root for the T20 matches, but he will bolster the ranks, fresh after a tumultuous winter.
Morgan's side were on form during the ODI series against Australia, securing a 4-1 win, highlighting their quality in the 50-over game.
The Three Lions will face a challenge to defeat the Kiwis and will have to raise their level of performances from Tri-Series. Although they split their 20-over matches against Kane Williamson's men they failed to reach the final of the series.
Australia defeated New Zealand with relative ease at Eden Park. Williamson and his side will be determined to bounce back from their loss and set a tone for the rest of the series with a win at Hamilton.
New Zealand's Top Batsman
Martin Guptill was in prime form during the T20 series, firing two fifties and a century in his five matches. However, the 31-year-old failed to thrive in the big occasion, scoring just 21 runs from 15 deliveries before being dismissed by Billy Stanlake. Guptill has a stronger record in the 50-over format and will be aiming to impose his will on the England bowlers from the off. The opener averages 43.75, with 13 centuries and 33 fifties to his name.
However, be boasts an incredible record against England, averaging 66.20 from 13 matches. Guptill has scored two hundreds against the Three Lions, including an unbeaten effort of 189 in New Zealand's commanding win at the Ageas Bowl in 2013. In the 2015 tour of England, he was consistent, notching three fifties, although the 31-year-old did not make the big score.
The Three Lions are a changed team from the side of old that struggled immensely with the 50-over format. Guptill and his team-mates will be tested throughout and will need to bat with power to combat England's potent batting line-up. The opener has the tools and should be able to lead the way, with odds of 5.00Bet €100 to win €5004/1Bet £100 to win £500+400Bet $100 to win $5004.00Bet HK$100 to win HK$5004.00Bet Rp100 to win Rp500-0.2500Bet RM100 to win RM500 to top score with 888Sport.
England's Top Batsman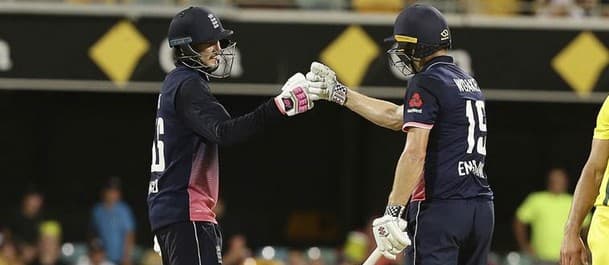 Root returns to the fold after missing the T20 series, with the focus on recuperation after a winter of toil for the Test skipper. The 27-year-old had a tough time during the Ashes, failing to find his best form under pressure. However, the Yorkshireman was influential with the bat during the ODIs, including an unbeaten innings of 91 in the opener at Brisbane. He signed off at the end of January with a knock of 62 that proved to be vital in securing in England's fourth win of the series.
Root will be desperate to carry his form into the contests with the Kiwis through to the Test matches in March. The 27-year-old has an excellent record against New Zealand, averaging 61.45 in the 50-over format. He has scored two centuries and four fifties against them in 14 matches, including a game-winning effort at Trent Bridge in 2015.
Root scored a solid knock of 64 in the ICC Champions Trophy to secure a victory at Cardiff. He should enjoy the style of wicket in New Zealand, which has similar traits to those in England. Back him to lead the run column for the Three Lions at odds of 4.50Bet €100 to win €4507/2Bet £100 to win £450+350Bet $100 to win $4503.50Bet HK$100 to win HK$4503.50Bet Rp100 to win Rp450-0.2857Bet RM100 to win RM450 with 888Sport.
New Zealand's Top Bowler
Trent Boult did not have the best of times during the Tri-Series. He was dispatched to the boundary with regularity at the start of the innings, while the 28-year-old was not as potent as previously seen with the ball. He has an impressive career average of 24.27, highlighting his quality. Boult has thrived in home conditions, which see his average tumble down to 20.79 with 81 of his 113 wickets coming in New Zealand. The 28-year-old will have to improve his record against England.
His performances against the Three Lions have not matched his form over the course of his career. He has taken just eight wickets in five matches – four of which came in one match in 2015. Boult averaged 29.90 at Sedon Park in Hamilton and he will be looking for a better outing than his last appearance at the ground. The left-arm seamer was hammered for 73 runs off his 10 overs against Pakistan in January. Back him to bounce back to lead the Kiwis' charge at odds of 3.50Bet €100 to win €3505/2Bet £100 to win £350+250Bet $100 to win $3502.50Bet HK$100 to win HK$3502.50Bet Rp100 to win Rp350-0.4000Bet RM100 to win RM350 with BetVictor.
England's Top Bowler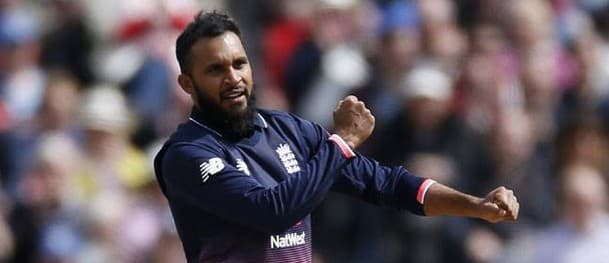 Adil Rashid has attracted a great deal of attention following his decision to sign a white-ball only contract with Yorkshire. The leg-spinner has said that he has lost his love for the longer form of the game, which could be the starting point for further players to follow suit. Alex Hales has already joined Rashid on that path and it remains to be seen how widespread the issue could become. As a result, there is pressure on the 30-year-old to fire against New Zealand in the opener.
He has been a model of consistency in the ODIs and T20's since his arrival in Australia in January. Now he must turn his attention to the Kiwis in the 50-over format. Rashid made his comeback in the 50-over game against New Zealand in 2015.
However, he does not have the best record against the Kiwis, averaging 36.30, while taking just 10 wickets in 15 matches. The leg-spinner has not bowled in New Zealand; but should he produce the level of performances he did against Australia – Rashid will have no problem striking with regularity. Back him to lead the wicket column at odds of 4.00Bet €100 to win €4003/1Bet £100 to win £400+300Bet $100 to win $4003.00Bet HK$100 to win HK$4003.00Bet Rp100 to win Rp400-0.3333Bet RM100 to win RM400 with 888Sport.
Winner
England defeated New Zealand in their last contest in the T20 series, while two of their best players will be back in the ranks as Root and Stokes return to action. The Kiwis are stocked with talent, but the depth of England's batting along with their potency with the ball in the middle overs should see them through. Morgan's men are arguably the best 50-over side in the world and should prove it by winning the opener at odds of 1.70Bet €100 to win €1707/10Bet £100 to win £170-143Bet $100 to win $1700.70Bet HK$100 to win HK$170-1.43Bet Rp100 to win Rp1700.7000Bet RM100 to win RM170 with BetVictor.
Tips Summary
England To Beat New Zealand
Sunday 25th February 2018 14:00 NZDT (1:00 GMT)
Odds: 1.70Bet €100 to win €1707/10Bet £100 to win £170-143Bet $100 to win $1700.70Bet HK$100 to win HK$170-1.43Bet Rp100 to win Rp1700.7000Bet RM100 to win RM170
Martin Guptill To Be New Zealand's Top Batsman
Sunday 25th February 2018 14:00 NZDT (1:00 GMT)
Odds: 5.00Bet €100 to win €5004/1Bet £100 to win £500+400Bet $100 to win $5004.00Bet HK$100 to win HK$5004.00Bet Rp100 to win Rp500-0.2500Bet RM100 to win RM500
Trent Boult To Be New Zealand's Top Bowler
Sunday 25th February 2018 14:00 NZDT (1:00 GMT)
Odds: 3.50Bet €100 to win €3505/2Bet £100 to win £350+250Bet $100 to win $3502.50Bet HK$100 to win HK$3502.50Bet Rp100 to win Rp350-0.4000Bet RM100 to win RM350
Joe Root To Be England's Top Batsman
Sunday 25th February 2018 14:00 NZDT (1:00 GMT)
Odds: 4.50Bet €100 to win €4507/2Bet £100 to win £450+350Bet $100 to win $4503.50Bet HK$100 to win HK$4503.50Bet Rp100 to win Rp450-0.2857Bet RM100 to win RM450
Adil Rashid To Be England's Top Bowler
Sunday 25th February 2018 14:00 NZDT (1:00 GMT)
Odds: 4.00Bet €100 to win €4003/1Bet £100 to win £400+300Bet $100 to win $4003.00Bet HK$100 to win HK$4003.00Bet Rp100 to win Rp400-0.3333Bet RM100 to win RM400
ben stokes
cricket
England
Eoin Morgan
new zealand