England face off for the first time of the summer against India in the first match of their T20 series at Old Trafford.
The Three Lions put forward a clinic to defeat Australia in their last outing. Jos Buttler took centre stage once again as he was elevated up the order to open the innings alongside Jason Roy.
Buttler blasted a half-century as England scored their second-highest T20 total of 221, although they had been on course for a larger score before their key man was dismissed.
Aaron Finch threatened to put them under pressure with a fine innings of 84 for the Baggy Greens, but his effort was in vain as Australia fell to their sixth defeat on the spin on tour.
India have warmed up for the series with two matches against Ireland. The tourists have eased to victory in both games without having to break out of first gear.
However, Virat Kohli and company know they will have to improve significantly to get the better of the Three Lions, who have been formidable in the shorter formats of the game.
We'll now break down the men who will lead the way for both teams and the match verdict for the contest.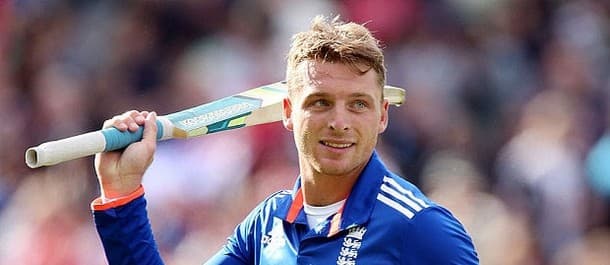 England's Top Batsman
Buttler displayed his quality with another brilliant innings. The 28-year-old matched his efforts from his match-winning century at Old Trafford, with another outstanding performance at Edgbaston to give England a platform to put over 200 runs on the board.
He has built on his form from the Indian Premier League when he starred for the Rajasthan Royals. Buttler's elevation to the top of the innings gives England more flexibility in their batting order. His shots from all around the ground make him almost impossible to defend in the powerplay, while at any moment he can clear the rope with ease.
He's arguably the most destructive batsman in world cricket. India will attempt to use their knowledge of his game to limit his effectiveness in the early stages of the innings. Striking to remove Buttler in the opening overs would hand the tourists a huge boost, making his wicket the most important in the England side in the limited-overs format. Back him to lead the way for England in the opener on his home ground at odds of 3.75Bet €100 to win €37511/4Bet £100 to win £375+275Bet $100 to win $3752.75Bet HK$100 to win HK$3752.75Bet Rp100 to win Rp375-0.3636Bet RM100 to win RM375 with 888Sport.
India's Top Batsman
Rohit Sharma starred in the opening match of India's series against Ireland, blasting 97 before he fell going for his century in the final over. The opener was dropped down the order for the second match to allow others to get into rhythm. However, expect him to be ready at the top of the innings to face the Three Lions. Sharma has not thrived in his matches against England on tour, averaging just 26 in his six matches. He has a top score of 52 unbeaten, which is very underwhelming for a player of his quality.
The 31-year-old found his striking prowess at Malahide, cracking eight boundaries and six sixes in his innings. He was dismissed for a duck in the second match therefore he will be desperate to regain his rhythm. Old Trafford proved to be a difficult ground to score on in England's match against Australia in the 50-over format. Therefore Sharma will have to work hard for his runs, while the variety of the Three Lions' bowling line-up will also be challenging. However, back him at odds 4.00Bet €100 to win €4003/1Bet £100 to win £400+300Bet $100 to win $4003.00Bet HK$100 to win HK$4003.00Bet Rp100 to win Rp400-0.3333Bet RM100 to win RM400 with Betway to lead the way his team.
England's Top Bowler
Adil Rashid came to the fore once against for England in their T20 clash against Australia. When Eoin Morgan needed wickets he turned to his leg-spinner, who secured the scalp of Finch just when he was beginning to put the Aussies in a position to make a late charge. Rashid has taken huge steps in his development since his return to England's limited-overs squad. Not only has he displayed the ability to take wickets, but he has now offered control with the ball.
Rashid has only played three matches against India in T20, taking only one wicket at an average of 47. The 30-year-old struggled against India in the Test series between the two sides in 2016. As a result, he will be desperate to prove his quality against a quality batting line-up. Taking wickets against elite competitions will be the next stage to determine whether England can get over the line at the next World T20 tournament. He has form and confidence on his side, back Rashid to lead the wicket column at odds of 4.25Bet €100 to win €42513/4Bet £100 to win £425+325Bet $100 to win $4253.25Bet HK$100 to win HK$4253.25Bet Rp100 to win Rp425-0.3077Bet RM100 to win RM425 with 888Sport.
India's Top Bowler
India's bowlers have a huge task ahead of them in the series and throughout the summer in the limited-overs game. Australia found out to their cost that England's batsmen are as formidable as they come in home conditions, striking the ball with regularity to all parts. It will be important for the tourists to set the tone early in the series to attempt to disrupt their rhythm, although life will be harder without Jasprit Bumrah,
Bhuvneshwar Kumar has become a vital bowler for India in all three formats of the game. He was unfortunate to go wicketless against Ireland in the first T20 match of the series at Malahide, but was extremely economical. He will need to display the same level of control against England's batsmen, although expect them to be less forgiving than Ireland's unit. Kumar is the perfect bowler in English conditions, if he can find movement out of the pitch then he could put the Three Lions under pressure. Kumar has not faced England in a T20 contest before but back him at odds of 4.75Bet €100 to win €47515/4Bet £100 to win £475+375Bet $100 to win $4753.75Bet HK$100 to win HK$4753.75Bet Rp100 to win Rp475-0.2667Bet RM100 to win RM475 with 888Sport to lead the wicket column.
Match Verdict
England were in fine form against Australia, but will face a stiffer challenge against India. Kohli's men swept aside Ireland with ease to build themselves into form, although the Three Lions will put their mettle to the test. Due to familiarity with conditions and their confidence fresh off their hammering of Australia, back England for the win at Old Trafford at odds of 1.70Bet €100 to win €1707/10Bet £100 to win £170-143Bet $100 to win $1700.70Bet HK$100 to win HK$170-1.43Bet Rp100 to win Rp1700.7000Bet RM100 to win RM170 with Betway.
Tips Summary
Jos Buttler To Be England's Top Batsman
Tuesday 3rd July 2018 17:30 BST
Odds: 3.75Bet €100 to win €37511/4Bet £100 to win £375+275Bet $100 to win $3752.75Bet HK$100 to win HK$3752.75Bet Rp100 to win Rp375-0.3636Bet RM100 to win RM375
Rohit Sharma To Be India's Top Batsman
Tuesday 3rd July 2018 17:30 BST
Odds: 4.00Bet €100 to win €4003/1Bet £100 to win £400+300Bet $100 to win $4003.00Bet HK$100 to win HK$4003.00Bet Rp100 to win Rp400-0.3333Bet RM100 to win RM400
Adil Rashid To Be England's Top Bowler
Tuesday 3rd July 2018 17:30 BST
Odds: 4.25Bet €100 to win €42513/4Bet £100 to win £425+325Bet $100 to win $4253.25Bet HK$100 to win HK$4253.25Bet Rp100 to win Rp425-0.3077Bet RM100 to win RM425
Bhuvneshwar Kumar To Be India's Top Bowler
Tuesday 3rd July 2018 17:30 BST
Odds: 4.75Bet €100 to win €47515/4Bet £100 to win £475+375Bet $100 to win $4753.75Bet HK$100 to win HK$4753.75Bet Rp100 to win Rp475-0.2667Bet RM100 to win RM475
England To Beat India 1st T20
Tuesday 3rd July 2018 17:30 BST
Odds: 1.70Bet €100 to win €1707/10Bet £100 to win £170-143Bet $100 to win $1700.70Bet HK$100 to win HK$170-1.43Bet Rp100 to win Rp1700.7000Bet RM100 to win RM170
England
Eoin Morgan
india
T20
Virat Kohli