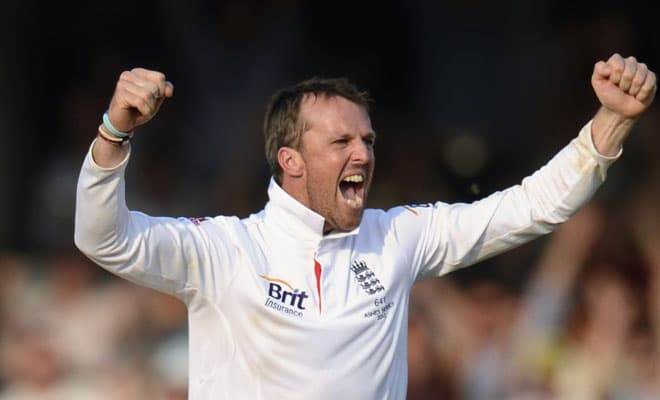 Exotic markets are the key to making money out of the Fourth Test between Ashes rivals England and Australia because one could make a case for any of the three match results.
England is superior to Australia in most aspects of the game – it won the First Test in spite of some freakish displays by members of the touring team, it won the Second Test very convincingly and it did not really look like losing the Third Test even though it played below its best – so bookmakers are right to fancy the home side's chances.
But there are issues with backing England at odds of around 2.10 to extend its Ashes series lead to 3-0 with one Test to go. While Durham's Riverside Ground has a reputation – and a worthy one at that – of being a result pitch, there is sufficient heavy rain and gloominess in the medium-range weather forecast to rate the draw as a possibility, even though everything else points to a positive outcome.
Also, the Riverside Ground ought to be where Australia, if it is going to break its Ashes series duck, takes the fight to England. Generally, the venue favours seam bowlers over spinners and the greatest discrepancy between the two sides from a bowling perspective is in the spinning departments.
The bottom line is that bookmakers appear to have got their Fourth Test result markets on the money and that punters looking for value should cast their eyes over exotics.
The statistics from English County Championship matches at the Riverside Ground this year suggest that there is merit in betting on relatively low-scoring innings. One way in which punters can do that is by snapping up odds of 2.50 that no batsman scores a first-innings century at Bet365.
The Riverside Ground has played host to five English County Championship games in 2013 and, remarkably, in none of them has there been a first-innings total in excess of 267 runs, which Durham posted in its 11-run victory over Warwickshire two months ago. The average first-innings score in English County Championship matches in Durham this year is 209 runs and no batsman has scored a ton in their team's first dig.
Indeed, the odds of around 7.00 that are available about no batsman scoring a Fourth Test century at any stage in the game are worth taking as well. Only two willow wielders – Durham's Mark Stoneman and Yorkshire's Joe Root – have celebrated Riverside Ground tons in 2013 and their impressive knocks occurred in the same match.
Given the scoring data listed above, one should be looking at the over/under lines regarding the first-innings opening partnerships of England and Australia. One can bet under 32.5 England runs at odds of around 1.83 with William Hills and under 28.5 Australia runs at around the same price with at Stan James. These lines will remain fairly constant right up until the first ball so perhaps wait for the toss and back just one of them.
Finally, there is probably some value in the top England bowler market on the Fourth Test. Graeme Swann takes out a decent chunk of the percentages with his odds trading as short as 3.25 with Stan James again and, while spinners have had their moments at the Riverside Ground, it really is not their best pitch.
England has recalled Graham Onions with a view to playing him on his home ground but surely the sensible play is to back the top seamer – not only in the home side but also internationally – at odds of around 3.00 to take the most wickets for the Ashes holder in the Fourth Test. James Anderson is in the kind of form that makes him hard to oppose when the conditions, both at pitch level and up in the sky, should suit him perfectly. Anderson was man of the match in England's last Test game in Durham, which the host won by an innings and 83 runs. Anderson took 5-89 and 4-38 in his two cracks at the West Indies. Swann ended with innings figures of 0-51 and 1-13. Back Anderson at 3.00 with Coral.
Having a punt on the top Australia bowler does not hold the same appeal, mainly because there is very little to choose between its seamers and, therefore, it seems more of a raffle as to which one will have a fine Fourth Test.