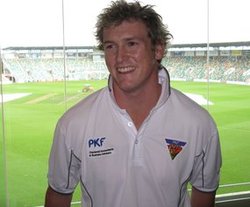 India justified favouritism in its Twenty20 International against Australia but bookmakers are wrong to install the home team as the warm favourite to win the First One Day International and take out the seven-match series.
The reasons why India was such an excellent bet to win the Twenty20 International on Thursday 10 October 2013 were that curators prepared the Saurashtra Cricket Association Stadium deck to be a batsman's paradise and the home side's batting line-up was superior to that of Australia. It was a thriller but, ultimately, India's willow wielders got them over the line with two balls remaining, Yuvraj Singh's unbeaten 77 off 35 deliveries earning him man-of-the-match honours.
It is nonsensical to think that India should be the warm favourite to beat Australia in One Day International action just because it won the recent Twenty20 International and, also, cruised to a 4-0 Test series home win earlier this year. All three modern forms of cricket are very different and dominance in one does not necessarily translate to dominance in another. One should not ignore the fact that India beat Australia in the Twenty20 International and Test arenas but one should ask oneself what caused the results rather than assume that the Indians will triumph again.
Australia lost its Twenty20 International versus India as a consequence of not having sufficient batting firepower to support Aaron Finch. And Australia lost its Test series against India – otherwise known as the Border-Gavaskar Trophy – because it could not cope with the home team's spinners on pitches that deteriorated during games.
It may come as a surprise that Australia boasts a good One Day International record in India. Australia won the 1987 Cricket World Cup in India and since 1998, when the two countries resumed regular series after a brief period in which they did not see eye to eye, the Australians have emerged victorious from five of the six limited-overs competitions featuring the sides on the subcontinent, as well as taking out the 2006 Champions Trophy event.
There are a number of explanations as to why Australia has performed well in One Day International matches in India.
First, no cricket-playing nation takes One Day International games more seriously than India and that equals pressure on the Indians to excel versus opponents who, more often than not, can play in limited-overs matches with a degree of freedom. Pressure can cripple individuals and teams.
Second, Australia's players know that their country has a good One Day International record in India and they derive great confidence from it. Their mindset is different to the one into which they take, in particular, Test games.
Third and, perhaps, most importantly, spin is nowhere near as big a factor in One Day International matches in India as it is in Test matches in the nation. Indian curators do not produce pitches that turn sideways for limited-overs games – if anything they produce pitches that are more suitable to Australia's bowling attack than that of their own team.
Bookmakers have made a rick in favouring India in its One Day International battles against Australia. One can back Australia at odds of 2.63 with Betfred to win the First One Day International and, even more invitingly, the Australians are trading at odds of 4.00 Bet365 and Sporting Bet Australia to win the series.
Basically, Australia's odds are too big for a side that has won 25 of its most recent 35 One Day International matches in India. There is not a great deal to choose between India and Australia and one could argue that the Australians have the edge in the bowling department on the forecast pitches.
With regards to One Day International series exotics, Shane Watson looks like a false favourite in the betting market on Australia's top run scorer. Watson would have to be one of the most mentally and physically tired members of the away team and surely his mind will wander with the next Ashes series just around the corner. With Watson taking out a decent percentage, Australia captain George Bailey is a value proposition at odds of 7.00 with Stan James. Bailey is Australia's top-ranked batsman in One Day Internationals.