It's time to check back in on the wildly churning sports-betting scene in Australia. News of interest to punters in Oz and elsewhere has been popping out all over in recent days and weeks. In-play betting disputes? Check. A battle between government and operators over a point-of-consumption tax similar to what's been taking place in Europe? There's that, too. And among the most compelling stories – the "Punters Tax" protest in South Australia that's pitting Aussie-licensed operators and bettors. It has the potential to reshape the entire sports-betting scene in Australia.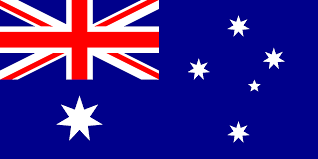 Let's backfill with a dash of historical perspective. In the last year or two, point-of-consumption [POC] taxation schemes have gone over the hump in Europe, with a majority of nations and jurisdictions now taxing online betting action according to where the bettor is located, rather than where the operator or provider is incorporated. Though industry operators are heavily against it – in large part because it nullifies the huge savings of operating out of any of the globe's available tax havens – it's still the "correct" approach in a logical sense. If players are approved or banned by sites based on where they reside, then those sites should logically pay taxes based on where those players live as well.
The heated battles over POC implementation in the UK and Ireland in the last couple of years made the biggest headlines. However, every firewalled jurisdiction in Europe (France, Spain, Italy, Portugal, etc.) is, essentially, a POC country. And now, that battle has arrived in Australia.
One would think the outcome would be predetermined… but not so fast. The Australian state of South Australia has recently announced a POC (called "place of consumption" there) tax scheme in which companies serving the state's punters will be taxed according to how much those punters bet. Australia is one of those countries, like the US or Germany, where individual states have the greatest say over betting matters. And it's a not-insignificant hit: It's a 15% surcharge on gross gaming revenue [GGR], which would put a healthy dent in many companies' bottom line.
Needless to say, the major Aussie operators want none of it. The Australian Wagering Council, which includes among its members Unibet, Sportsbet, Bet365 and Betfair, last month announced a public campaign against South Australia's levy.
And Sportsbet has taken the matter a couple of steps further. The company has launched multiple social-media sites attacking the "Punter's Tax",which is slated to go into effect next July. There's a new Twitter page (@stoppunterstax) for the company's site on the topic. It's not deep on content yet, and the claims made range from legit to highly suspect, but it's there, in an attempt to enlist public support. There's a related web page for the effort, named "Stop the Punters Tax!" (http://www.nopoctax.com.au/), which makes more of the same claims – some true, some not. (For example, the proposed 15% rate would not "make wagering in South Australia more expensive than anywhere else in the world," as the Sportsbet-funded site claims.
But Sportsbet and its execs aren't just making noise; they're using their feet as well. Sportsbet pulled the plug on a $20 million facility it had planned for Adelaide, South Australia. Sportsbet has reassigned those operations to a newly announced facility in the Northern Territory (another Aussie state). Sportsbet also plans to continue its incorporation in the Northern Territory, where tax on gambling revenue is capped at AUD $550,000 a year.
Nor is Sportsbet the only Aussie-licensed operator to do some recent venue shopping. Just this week, Betfair announced it was relocating its corporate offices to the Northern Territory as well, citing tax savings as one of the motives for the move. It's all part of the same jumble, after all.
The question is, will South Australia bend on the issue? The country is a unique blend with a very strong gambling tradition, and its hard to imagine the state's populace being pleased if several operators' licenses were revoked or threatened. Meanwhile, the moves by Sportsbet and Betfair to the Northern Territory hearken to all those UK companies that moved to Gibraltar several years ago. That scheme worked for a few years, but governments always seem to catch up.
The betting line is that the same sort of thing will happen in Australia as well. But not too fast, and not without some bumps 'n lumps along the way.
Australia
Northern Territory
place of consumption
POC
point of consumption
Punters Tax
South Australia
Sportsbet